Have you ever found one thing that your iPhone was not backed up to iCloud for a long time. After encountering this kind of problem, you may be eager to know why iPhone won't back up to iCloud.
Actually, this problem is not unique. More than 50% iPhone and iPad users have experienced such an issue. There are a number of reasons for this problem. And the purpose of this article is to find reasons and solutions to the issue of iPhone not backing up to iCloud.
1. Why Does My iPhone Keep Failing to Backup?
While there are numerous reasons why your iPhone may be failing to backup to iCloud, they are often easy to overcome.  
First of all, it is not possible to backup your iPhone to iCloud unless the device is connected to a Wi-Fi network and there is enough storage on iCloud to accommodate the backup.
So, we'll start by first addressing these common issues that may interfere with the backup process and what you can do about them.
Part 2. Basic Solutions to Fix 'iPhone Won't Backup to iCloud'
2.1 Ensure that iCloud Backup is Enabled
One of the most common reasons why your iCloud backup may fail is because you haven't turned in "iCloud Backup" in settings. This is very easy to forget particularly if it is your first time backing up your device or if you recently changed the settings on your device.
Fortunately, it is easy to double-check; just follow these simple steps:
Open the Settings on your iPhone or iPad.
Tap on Apple at the top and then select "iCloud".
Scroll down to tap on "iCloud Backup" and make sure that it is turned on (to green).
If it is not, tap on the toggle to turn it on.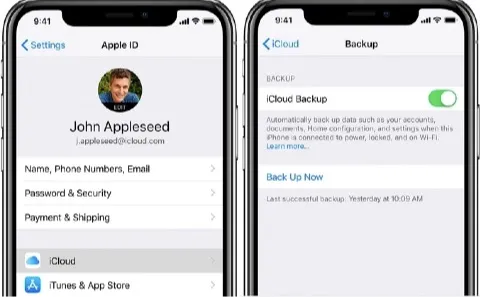 Once "iCloud Backup" is on, an iCloud Backup will happen automatically as long as the device is connected to Wi-Fi, is locked and is connected to a charger.
2.2 Check If iPhone is Connected to Stable Network
Before using iCloud to back up your iPhone data, you should  ensure that the iPhone is connected with a stable wifi or cellular data. Or the backup will never get started.
If you need to connect your iPhone to an active wifi, then navigate to Settings and click the wifi name that is available to connect. And you will be promoted to enter the wifi password to join the wifi.
If there is no active wifi network nearby, then go to Settings > cellular data to turn it on.
When you ensure that your iPhone is connected to a strong network, you can go to settings to check if iCloud could back up your iPhone data now.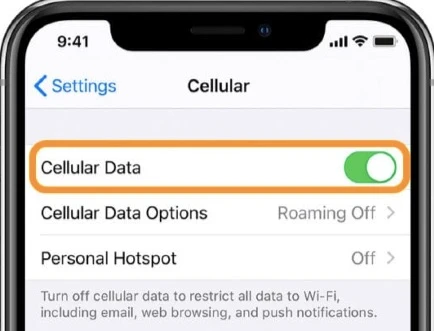 2.3 Check If There is Sufficient iCloud Storage
You may know that iCloud only offers the free iCloud storage of 5GB for all iOS users. If you are a photography lover who likes to take numerous of photos and videos with your own iPhone, you will soon have the problem of iPhone not backing up to iCloud for insufficient storage. For the error of no sufficient storage on iCloud, there are 2 choices for you: to purchase more storage or to free up the iCloud space.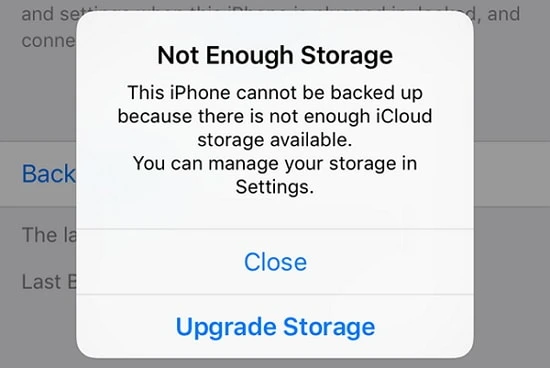 How to Purchase More iCloud Storage
There are instructions on how to purchase more iCloud storage, it is very simple as below:
Step 1. Go to Settings > [your name] > iCloud > Manage Storage or iCloud Storage. If you are using iOS 10.2 or earlier, then go to Settings > Storage.
Step 2. Click "Purchase more storage" or "Change storage plan".
Step 3. Choose a plan to purchase.
There is an additional benefit to purchase more iCloud storage: If you create a Family Sharing group for your Apple device, your family members (not just children) can also use the storage you have without affecting the privacy of their data.
If you don't want to buy more space, you can also choose to free up the iCloud storage by backing up less data or deleting the data that already occupies much storage.
How to Free Up iCloud Storage
There are often five types of data that occupy the iCloud storage:
iOS application data saved in iCloud.
iPhone backup date.
Documents and files from Mac (if you have enabled iCloud backup on your macOS computers).
Data from Apple services (iCloud photo gallery, photo streaming, messages in iCloud, etc.)
Family shared data (that is, other family members who have been granted permission to use the storage).
Part 3. Advanced Solutions to Force iPhone to Backup to iCloud
3.1 Reset All Settings
If the device is connected to a stable Wi-Fi network, iCloud Backup is enabled and you have adequate storage in iCloud, but you are still having issues with the iCloud Backup, you may want to reset all settings. Doing this will not erase any of the content on your device, but it will affect system settings like Wi-Fi passwords, accessibility settings and more.
It is essential in this case because it can erase any settings that may be interfering with the backup process. Here's how to do it:
Open the Settings on your device.
Go to General > Reset > Reset All Settings and confirm that you would like to reset the settings.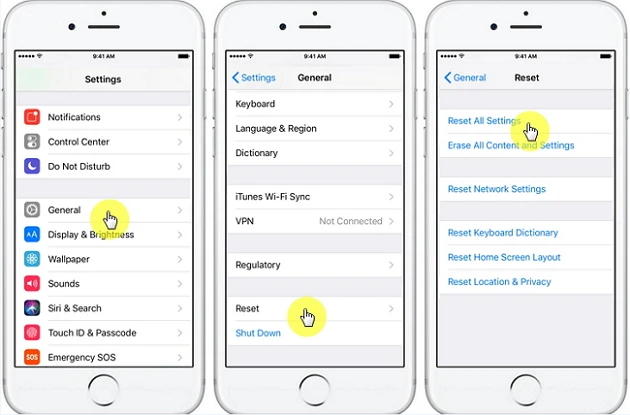 Your iPhone will restart and you can try another backup. If it doesn't work, continue to the next solution below.
3.2 Reset Network Settings
It will usually work to fix iCloud backup issue for network error. Simply follow the steps here:
Hit Settings app on your iPhone.
Click General.
Scroll down to find the reset option and click on it.
In the new window, select Reset network settings and confirm the action.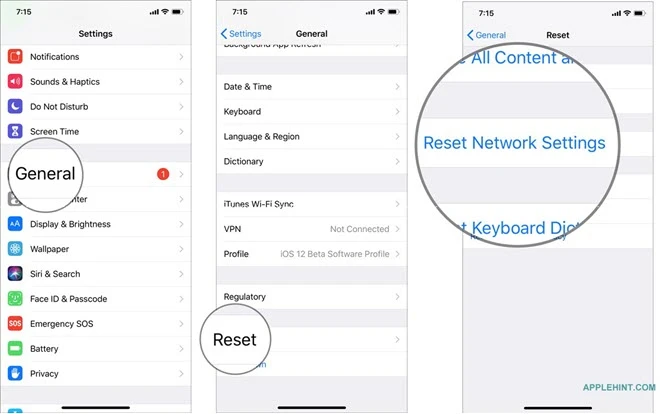 3.3 Log out of and Log into iCloud
Another reason resulting the issue of iPhone not backing up to iCloud is that the iCloud account is not set correctly. You can simply log out of your iCloud account and log in again to check if this issue is caused by the account verification.
Start Settings application. On the Settings app interface, click on "Account & Passwords".
Swiping from the top or bottom and click "Sign Out".
After signing out, you will turn to the log in interface. Then input the iCloud account and password to sign into the iCloud account.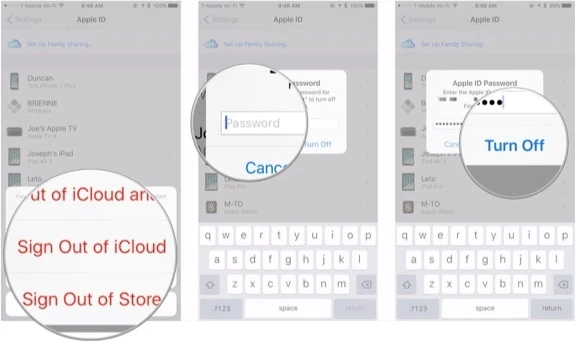 After signing our and signing in to the iCloud account, try again to back up your iPhone to the iCloud.
Will iPhone Data be Deleted After Logging out of iCloud?
When you sign out of the iCloud account, you will see a message pops up saying that the data saved on the iPhone will be deleted and removed. We can understand your hesitancy to come forward, you must be working that your data will be removed after signing our of iCloud. Actually, you don't have to worry about that.
iCloud is always acting as a backup tool to keep a record of all the data on iPhone, iPad, iPod Touch. When you log out of your iCloud account, the data will still be saved in the iCloud Drive. And after resigning in, the data will soon be loaded to your iPhone. All the data will not get lost.
3.4 DFU Restore Your iPhone
Once the backup is complete, you can restore your iPhone in DFU mode. DFU mode can be useful in fixing most software problems as it removes both software and hardware settings, making it the best way to clear iOS system issues and bugs. It is seen by most as the best way to fix all iOS system glitches.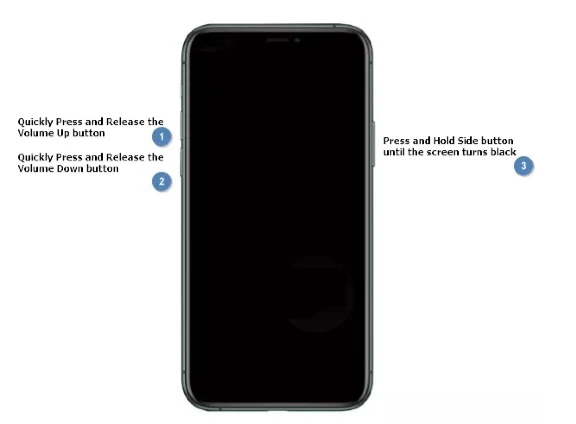 Part 4. Best iCloud Alternative: Back Up iPhone without iCloud for Free
4.1 Backup Your iPhone in iTunes or Finder
If you are still unable to backup the device in iCloud, then you have the option to backup in iTunes or Finder (on macOS Catalina 10.15 and above) using your computer. Follow these steps to backup your device on your computer;
Connect the iPhone to the computer using the device's USB cable and open iTunes or Finder
Click on the iPhone at the top
Under "Backups", make sure that "This Computer" is selected and then click in "Back up Now" to begin the backup process.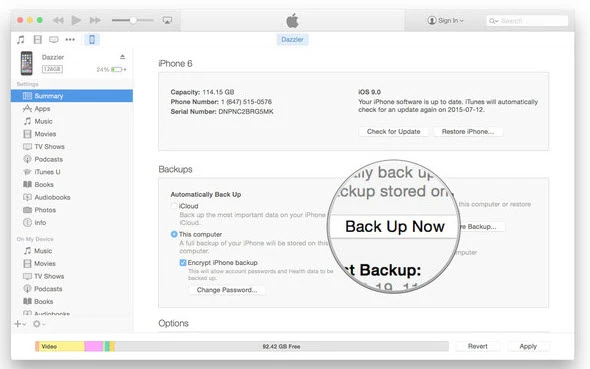 In Finder, you will need to connect the device to the Mac and then select the iPhone under "Locations." Then, in the backups section, select "Backup all the Data on your iPhone to this Mac" and then click "Back up Now".
4.2 Backup iPhone with a FREE 3rd-Party Tool (No Storage Limitation)
Do you know that you can simply back up your iPhone data in one click without iTunes or iCloud? FoneGeek Backup & Restore (iOS) is exactly the backup and restore tool for all iOS users to create and full and selective backup of the data saved on the iOS devices. It is not just a backup program, it can also restore the full or partial backup to any of your iOS or Android device without resetting the phone.
FoneGeek Backup & Restore (iOS):Back Up iOS Data for Free
Complete free to back up the whole iOS data fully or partially.
Extract 20+ types of data from iPhone, iPad/iPod Touch or from the backup to computer.
Restore specific data to an Android or iPhone without data loss.
Preview the data before the backup or restore process for free.
Works for all iOS devices with iOS 15/14.
Step 1. Download the backup and restore program on your computer. Launch it and select the mode of "Backup & RESTORE".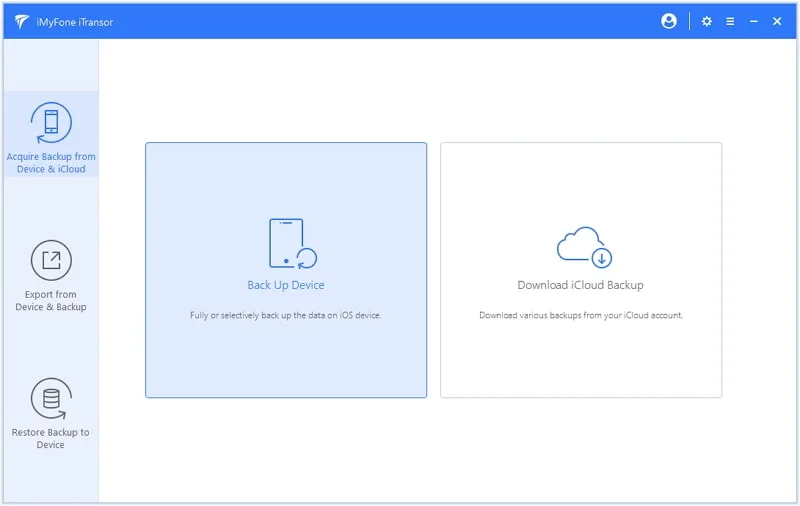 Step 2. Here are 20+ types of data you can choose to make a backup. Choose the one or more data types you want and tap on "Backup" tab.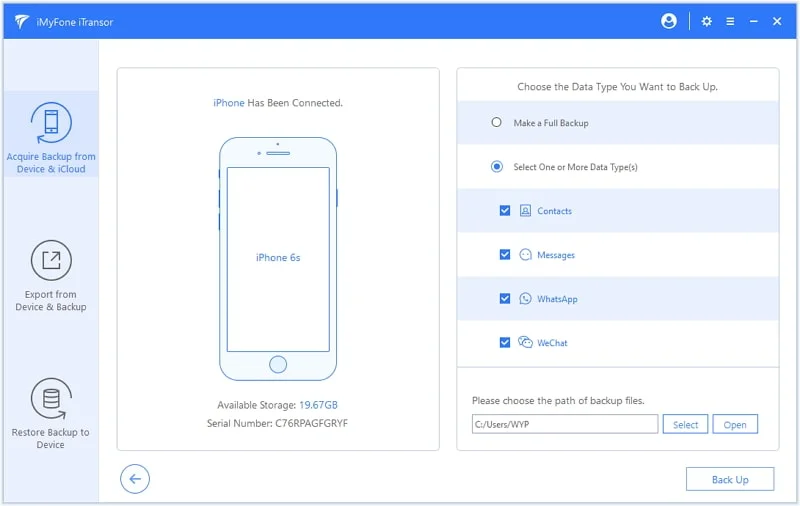 Step 3. You can then preview the data you have backed up  by clicking "View Backup Data".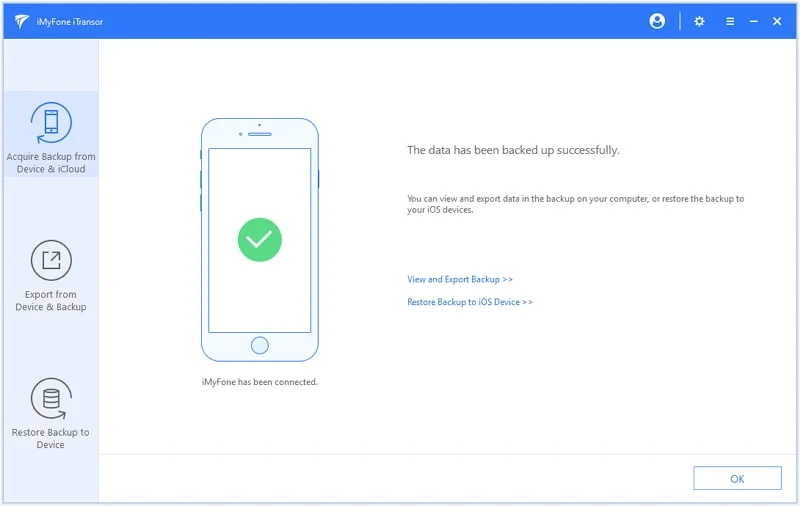 You can easily fix the issue of iPhone not backing up to iCloud with the solutions above. If iCloud backup is still not working, why not use a free iCloud alternative - FoneGeek Backup & Restore (iOS) to back up your iPhone data without any hassle?

Fay J. Melton has explored the area of technology and software for more than 5 years and he is enthusiastic about helping users solve various technology issues.

Home
>
Backup & Restore
>9 Methods to Fix iPhone Not Backing Up to iCloud (2022 Updated)