User Concern
"I know the iMessages search function was never any good, but now since switching to iPhone 13 any letter or word entered turns up 0 search results. Anyone else have this problem and know a fix?"
Some iPhone users have complained that they can't search for old texts and messages on iPhone/iPad after upgrading the device to the most recent iOS 17.
For users who are accustomed to chat or communicate with others via text messages, they must have created a large amount of text messages on their device. It will turn into a problem when they cannot search for old text messages on their iPhone or iPad.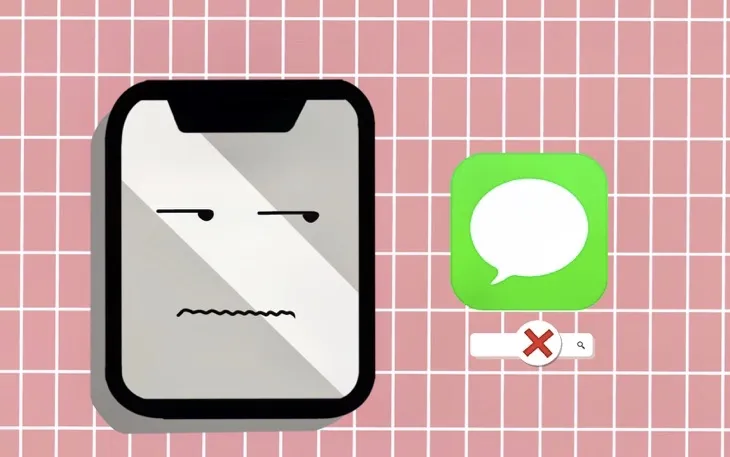 If you are in the same situation, do not worry. We will offer you effective methods to fix the text message searching problem on iPhone in this post.
1. Best Way to Search Old/Deleted Messages on iPhone
If you are looking for the most quick and convenient way to search text messages or iMessages on your iPhone, then FoneGeek iPhone Data Recovery software is here for you.
You can search and preview not only the old text messages but also the deleted messages as well with this software. And it is completely free to preview these files.
Other data types such as photos, videos, contact, call logs, WhatsApp messages, notes, voice memos, etc. could also be searched and previewed.
Step 1. On your computer (Windows or Mac), download and install this iOS Data Recovery software, then launch it and choose "Recover from iOS Device".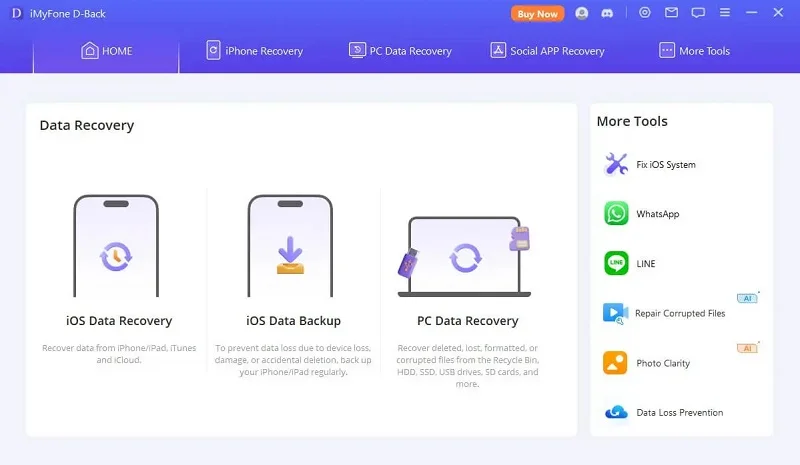 Step 2. Connect your iPhone 15/14 or other models of iOS devices to computer and click on "Next". You will need to tap "Trust This Computer" on your device's scren.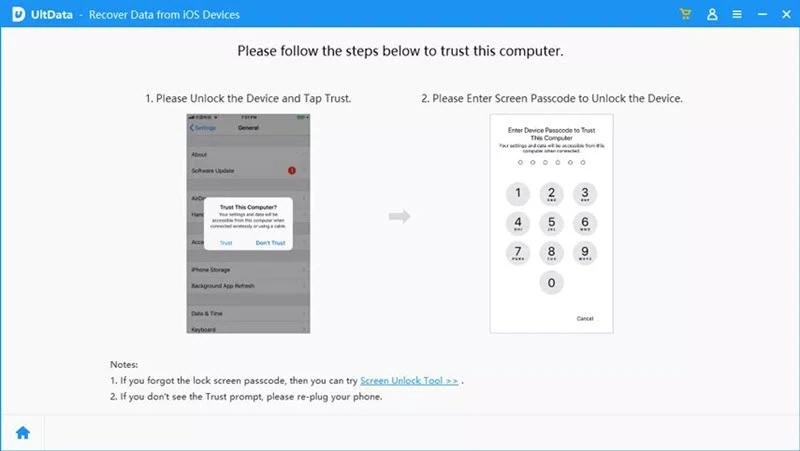 Step 3. Once the device is connected, all the types of files will be listed on the screen. Select "Messages" and click on "Scan" to begin scanning the entrie text messages on your iPhone.
Step 4. When the searching process is done, you will be able to view all the text messages and iMessages under the category of "Messages and Attachments". Tick the messages you want to and click "Recover".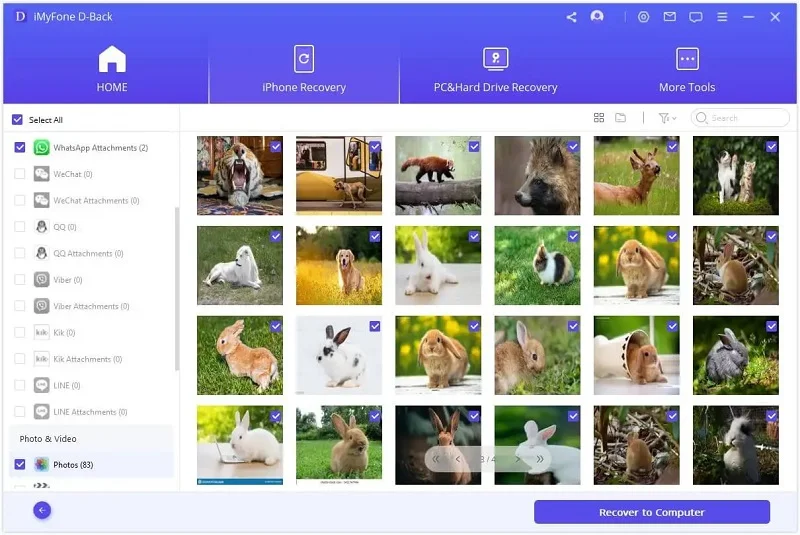 2. Rebuild Your Search Index
You can try to rebuilt your search index to reclaim old texts in Messages. Here's how to do it:
Go to Settings > Siri & Search > Message and toggle off "Show Siri Suggestions in App" and "Show in Search" (For old iOS, toggle off "Siri & Suggestions" or "Search & Siri Suggestions").
Close the Settings app and restart your iPhone
Go back to Settings > Siri & Search > Message and toggle on "Show Siri Suggestions in App" and "Show in Search" again.
Wait for a few minutes, the device will rebuild your search index. Then open the Message app and check if you can search for old messages.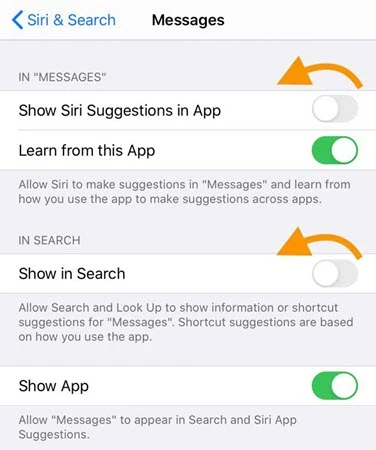 3. Temporarily Change Your Language
If you still can't see old text messages on iPhone in Messages App Search or Spotlight Search, you can change your device's language temporarily to fix the issue.
Open the Settings app and choose the "General" option.
Tap on "Language & Region" and select a different language that you want to change to.
Then go to Settings > Siri & Search > Language and change to the same language selected in the previous step.
Follow the steps in rebuilding your search index and update the language to your local.
After changing the language for a few minutes, search the old text messages again.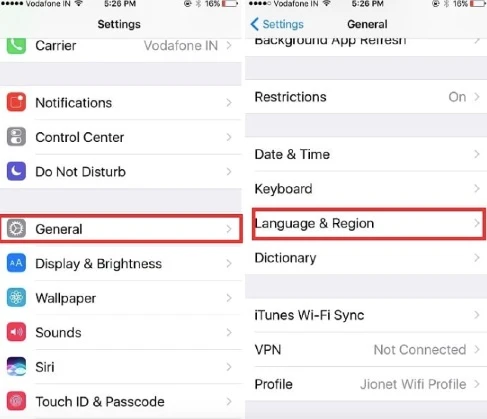 If it doesn't work, then repeat the steps of this method or jump to the methods below.
4. Turn iMessage Off and On to Reactivate
If temporarily changing the language didn't work to solve the old message search issue, you can try to toggle iMessage off and on again to fix it. Here's what you need to do:
Head to Settings > Messages > iMessage and toggle it off.
Wait for some time and turn iMessage back on.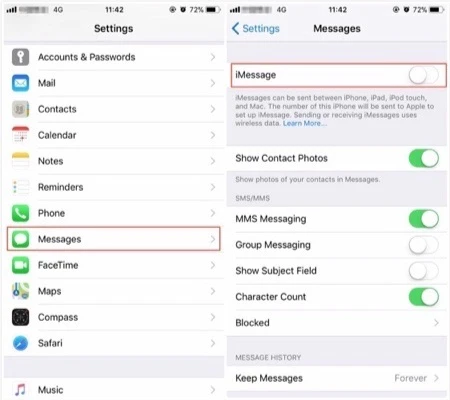 5. Turn Spotlight Search Off and On
Spotlight Search can help you quickly search devices, Apple Store and internet on iPhone. It greatly shortens the searching process. But this searching feature can sometimes affect the text message searching and result in the issue of "can't search for text messages on iPhone".
To bypass this issue, you can disable Spotlight and re-enable it.
Go to Settings > General to turn on "Spotlight Search".
Here are 2 searching options: Suggestions in Search and Suggestions in Look Up. Toggle off the 2 options and toggle them on again.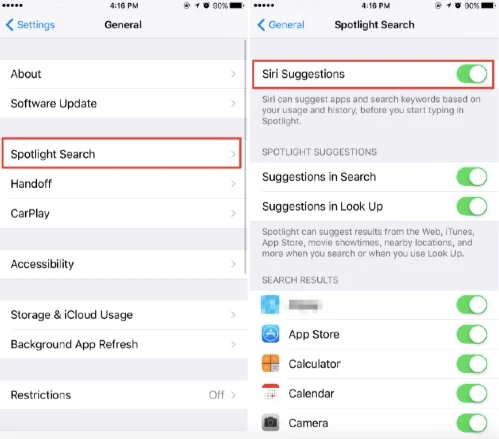 6. Turn Off Messages in iCloud
Another step you can try to solve the issue of "can't search for old text messages on iPhone" is turning off Messages in iCloud. By doing that, you can download all messages to your iPhone and force the Message app to re-index.
Before doing that, go to Settings > General > Storage to ensure that your iPhone has enough available storage to download your messages. Then follow the steps below to toggle off Messages in iCloud:
Go to Settings > [your name] > iCloud, scroll down to find Messages.
Turn Messages off and choose "Disable and Download Messages" when prompted.
Wait for your iPhone to complete the download and begin indexing. Once it is done, go to the Messages app and try to search for old messages.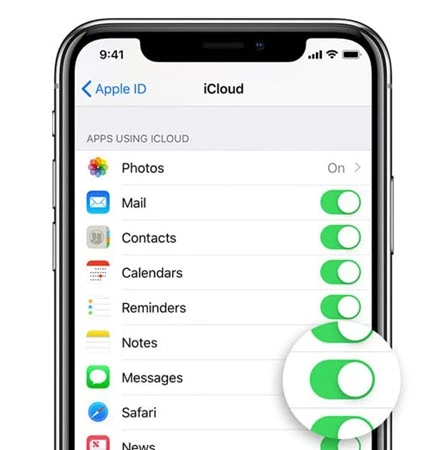 If the message searching issue has been resolved, you can back up your iPhone and then toggle Messages in iCloud back on.
7. Reset iPhone to Default Settings
Resetting iPhone to default settings will allow you to search old text messages on iPhone. But this method is only recommended when your iPhone is backed up before, as all the content include data and settings will be erased.
Open the Settings app on your iPhone.
Go to General and tap on the option of "Reset".
Tap on "Erase All Content and Settings" and enter your iCloud information if prompted.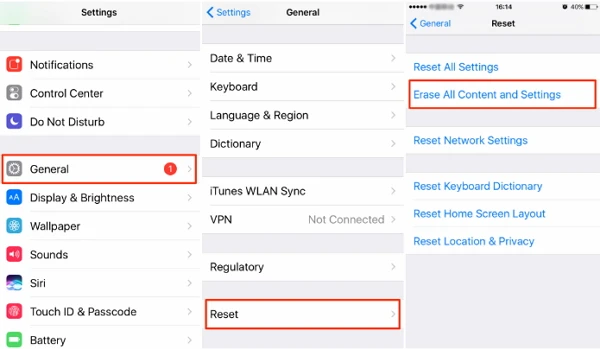 The reset process will get started after the iCloud password in confirmed.
8. Using Siri to Search Recent Text Messages
You can try to think differently if you still can't search for old texts in messages after iOS update. An inbuilt feature could do that: Siri. It is very easy to ask Siri to search for texts in messages. However, it has very obvious shortcomings that you can only access the most recent text messages via Siri.
Activate Siri by pressing the Home or Side button for 2 seconds.
Ask Siri the question of "Can I check my text messages". Then Siri will search through the latest texts in message app and show them to you.
9. Access Old Texts in Messages on Mac
If you have enabled iMessage and sync your iPhone with Mac, you will have access to the deleted and existing text messages on your Mac. Here's how to find old text message by date using a Mac:
On your Mac, open Finder and go to Folder, senter the path of /Users/ your username/Library/Messages/Archive/.
You will view many text message folders saved there. Locate one folder you want based on the creating time.
Open the folder and double-click the .ichat file to open it.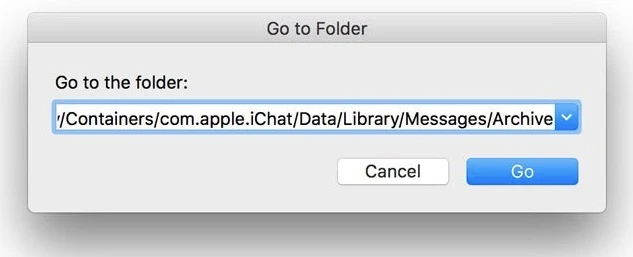 10. Using iOS Repair Tool (Highest Recovery Rate)
The last but best method we recommend is using a reliable iOS repair tool. You can use FoneGeek iOS System Recovery if you still cannot access old texts in Messages. Any iOS issues could be bypassed with this tool and it will keep your data safe after the repair process. This program is highly recommended by Mobile Mall, GetDroidTips, Inspirationfeed, Techjury, Pakainfo and many other media sites.
Now you can take a look at the steps below to fix can't search old texts on iPhone without data loss:
Step 1. Download and install the iOS repair tool on your computer. Launch it and choose "Standard Mode" on the first Window.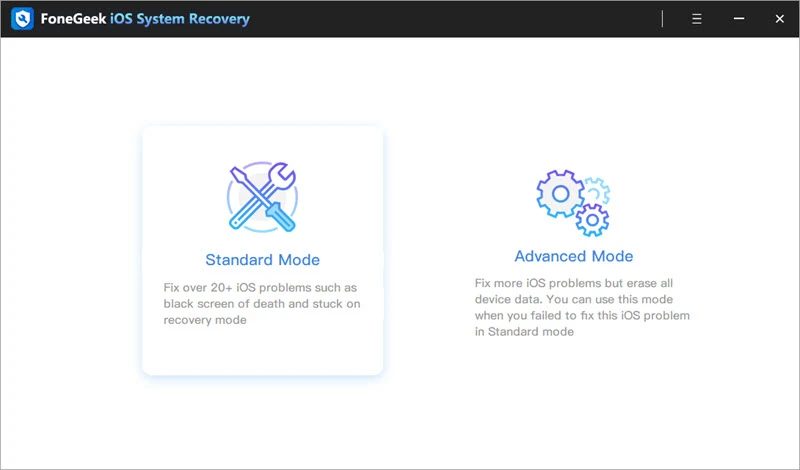 Step 2. Connect your iPhone to the computer and wait for the program to detect it. After that, download the firmware and start to repair.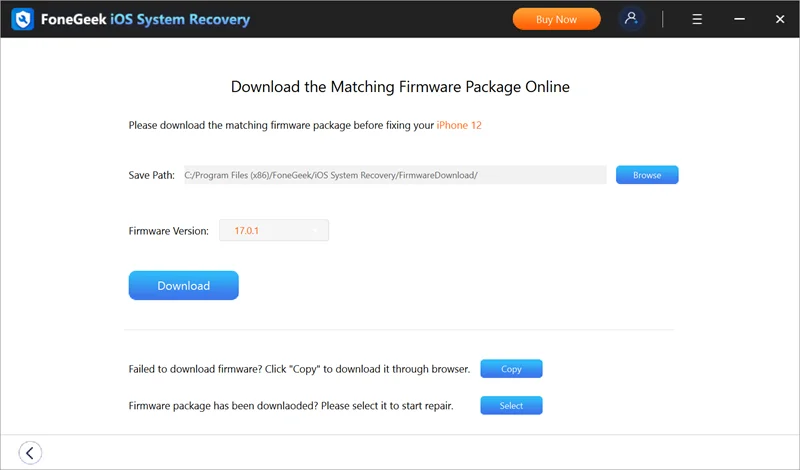 Frequently Asked Questions
Q1: How to search old texts on iPhone or iPad?
You can search your old texts directly in the Message app. Open the app and pull down on the screen to reveal the search bar, then type the name of the person, topic or keyword that you are searching for.
Q2: How do I copy messages on an iPhone?
You may want to save the old text message to your Notes app when you find it. It is very easy, just long-press the text and tap "Copy". Then head to your Notes or a new text, long-press anywhere in a blank space and select "Paste".
Q3: Can I backup a text message on my iPhone?
There is no direct way to save and backup a message on your iPhone. But you can save messages in your iCloud, or copy and paste the message in your Notes app, or even take a screenshot and save the message in your Photos app.
Q4: Can I recover deleted text messages on my iPhone?
If you've backed up messages in your iCloud, you can easily restore them from the backup. If not, don't worry, you can use the third-party tool - FoneGeek iPhone Data Recovery mentioned above to directly recover deleted text messages from iPhone without a backup.
Q5: How far back can iPhone text messages be retrieved?
It depends. After the text messages was deleted on your iPhone, any operation to the device may cause the data to be overwritten. Thus, we alwasy suggest people turningng on the Airplane mode and stop using the device after data got deleted or lost.
Summary
When you are stuck in the trouble of can't search for old texts in Messages after iPhone update to iOS 16, the regular and common methods we mentioned above are worthy to try. You can also leave a comment if you are also having any other issues that are hard to deal with.