An iOS update will not just bring new and advanced features to your iPhone or iPad, it is also a great way to fix some of the problems that occur on the device.
But as you may now, updating your device can be hassle and the process often takes a long time especially if you are doing it over the air. This is one of the reasons why Apple recommends updating your device at night or when you are not using it.
Yet, even then there are some iOS users reported that the update is taking too long or freezes midway. If this happens, you will go for long hours without use of your device, a factor that is not very desirable for many.
So what can you do when iOS 17 is taking forever to update? In this article, we will focus on this issue and show you what to do if iOS 17 is taking hours to update no matter you are updating over the air or via iTunes.
Part 1. How Long Does iOS 17 Update Take?
When we talk about the issue of iOS 17 taking forever to update, the biggest question becomes: how long should the update process really take?
Generally, the average time to update your iPhone or iPad to the newest iOS 17 is about 30 minutes, the specific time depends on your internet speed and device storage. Below is the timeline required for the latest iOS 16 update:
| | | | |
| --- | --- | --- | --- |
| iOS 17 Download | iOS 17 Install | Set Up iOS 17 | Total Update Time |
| 5-15 Minutes | 10-20 Minutes | 1-5 Minutes | 16-40 Minutes |
Therefore, if the update process takes more than an hour and a half to complete, you likely have a problem on your hands and you should try the solutions below, which works in different situations.
Part 2. All-in-one Tool to Fix iOS 17 Taking Forever to Update
The best workaround for this problem is to use FoneGeek iOS System Recovery. This is a reliable tool that designed to help you upgrade your iPhone to iOS 17. Besides, it also fixes almost all iOS related issues without data loss.
Helps to fix iOS update taking too long issue or update to iOS 17.
Resolves almost all iOS related issues with higher success rate.
No data loss if you use the Standard Mode. Also very easy to use and only 3 clicks are needed.
Compatible with all iOS devices and iOS versions, including the latest iPhone 15/14/13 and iOS 17/16.
Recommended by most trustworthy media sites, such as Mobile Mall, GetDroidTips, Inspirationfeed, Techjury, Pakainfo, etc.

Step 1: Download and install FoneGeek iOS System Recovery on to your computer and then launch it. Choose "Standard Mode" from home page to proceed.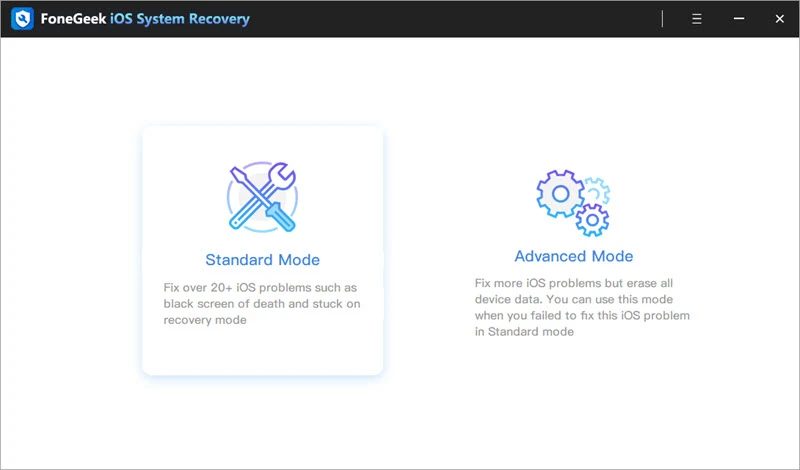 Step 2: Connect your iPhone or iPad to the computer and click on "Next". Wait for the program to detect the device. If your device is not detected, you can follow the on-screen steps to put it into Recovery/DFU mode.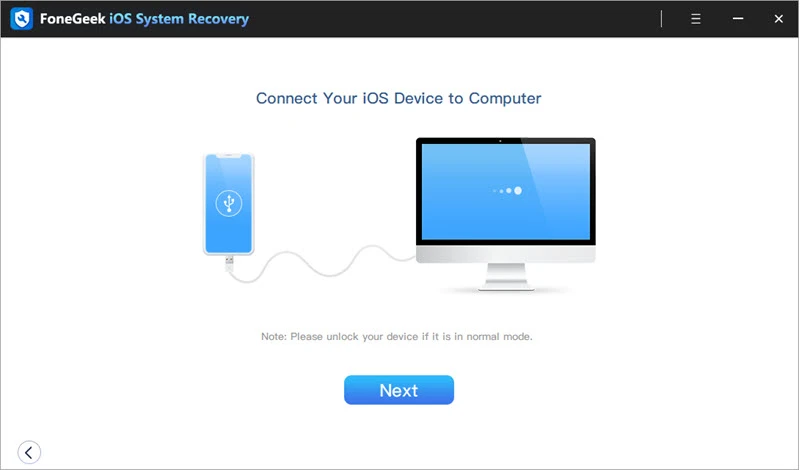 Step 3: The program will provide the latest firmware for the device. Click on "Download" and the software will automatically begin downloading the iOS onto your device. Wait while the program install the newest iOS 16 onto your device.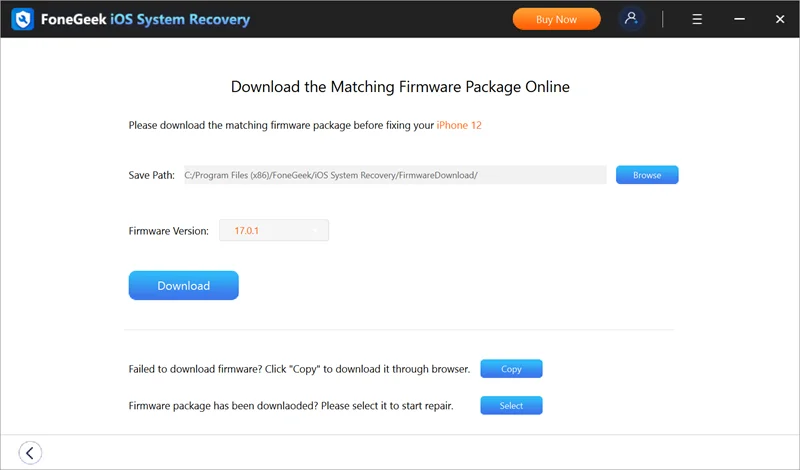 FoneGeek iOS System Recovery has been downloaded by millions of users and won many positive feedbacks.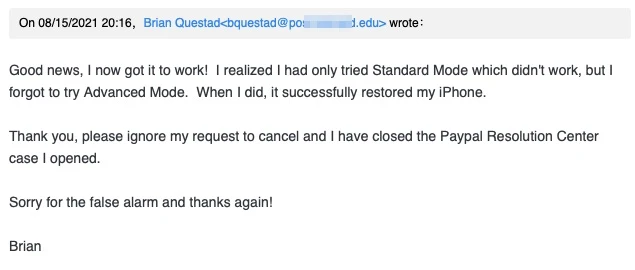 Part 3. Basic Tips to Fix iOS 17 Update Taking Too Long via OTA/iTunes
The following are just some of the most effective solutions to deal with an iOS 17 update that is taking forever over the air.
2.1. Check Network Connection
An iOS update over the air relies heavily on a strong network connection. Therefore, when you encounter an iOS 17 update that is taking too long or freezing midway through the update, the problem could be the network. To check your network's strength, follow these simple steps:
Go to Settings > Wi-Fi and turn it off.
Wait a few seconds and then turn on Wi-Fi again.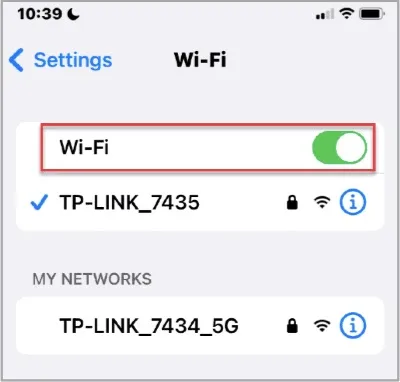 You can also turn on Airplane mode for a few seconds and then turn it off again. This will reset the network, giving you a stronger network connection.
2.2 Reset Network Settings
If you are still having problems updating your device, resetting the network settings is one of the best ways to get your device communicating with the servers again and update much faster. Here's how to do it:
Tap on Settings > General.
Tap Reset > Reset Network Settings.
Enter your passcode to confirm the selection and once you rejoin your Wi-Fi network, you should be able to connect easily and download the update.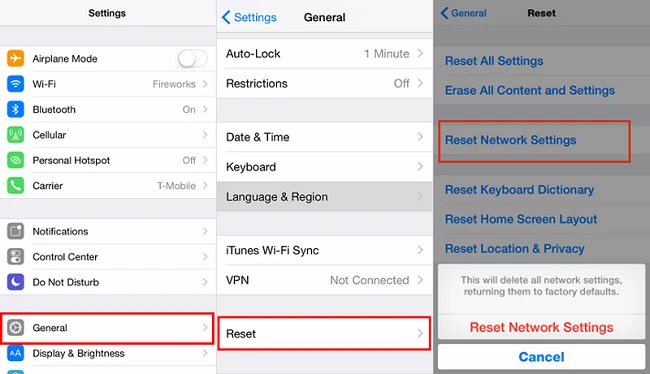 2.3 Force Restart iPhone
Another great way to supercharge the update process is to force restart the device. Here's how to do it for iPhone 8 or later models: Press and release the volume up key, then press and release the volume down key. Lastly, press the power key until you see the Apple logo on the screen.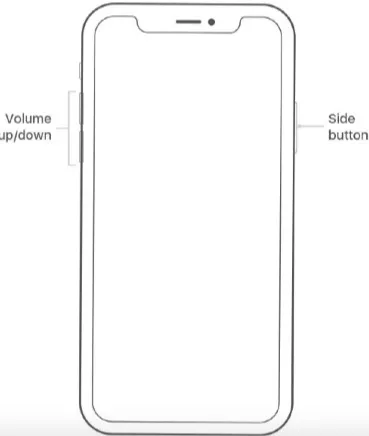 2.4 Check iPhone Storage
It is also worth pointing out that the iOS 16 update will take a considerable amount of space on your device. As such, the update may fail to work if there is no enough storage space on your device. To check the free storage space on your device, go to Settings > General > iPhone Storage.
You will see how much storage every type of data is taking up and therefore you can easily decide the data to delete from the device if you don't have enough space for the iOS update.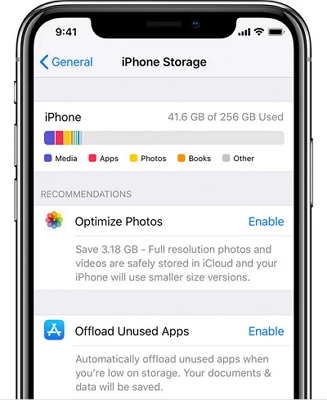 2.5 Check Apple Server
When too many people are trying to update their iOS devices at the same time, the Apple server can experience some problems as a result of the tremendous amounts of traffic it has to deal with.
It is also possible that you may be trying to update your device when the Apple server is undergoing maintenance which may explain the delays. In this case, it is a good idea to wait a few days after the release of the new iOS 17 update to try and update your device.
2.6 Update iPhone with iTunes
If the iOS 16 update still fails to complete, you can update the new iOS version via iTunes through the steps below:
Run iTunes and connect your device to computer.
Click on the device icon from the screen and tap on Summary option.
Click on Check for Update followed by Download and Update to update the iOS version.

2.7 Update iPhone via iTunes in Recovery Mode
If you encounter this problem while trying to update iOS via iTunes, you can try to restore iPhone using the Recovery mode with iTunes, a process that will automatically install the latest iOS firmware onto the device. Here's how to do it:
Connect your iPhone to the computer and launch iTunes.
Put the device in recovery mode. You can follow the steps we mentioned to force restart the device in the first part of this article. But don't let go of the buttons until the Connect to iTunes icon appears on the screen.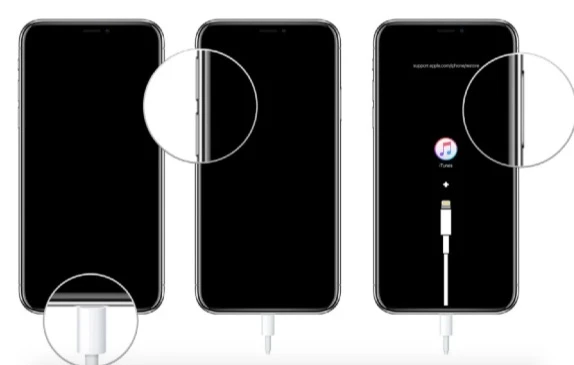 iTunes will detect the device in recovery mode. Click OK and then choose Restore iPhone. Confirm your selection and iTunes will begin restoring the device and also install the latest firmware.

Part 4. Frequently Asked Questions about iOS 17 Update
Q1. How to tell if the iOS 17 update process is taking forever to update?
Actually, there is no a simple way to check whether the update is running as normal. You can press the buttons on the device. When the message of 'iPhone will restart when update completes' appears, it means that the update process is proceeding normally.
However, if you don't see any messages, it's very likely that the update process is getting stuck.
Q2. Why is My iOS Update Taking So Long?
The iOS 17 update may fail due to the reasons below:
The network connection is unstable or even unavailable.
When you download the iOS update system, you are also downloading other files.
There is no enough available storage space on your device.
Unable to connect to the Apple server.
Unknow system glitches.
Q3. How do I uninstall an iOS update?
To uninstall the iOS update, you can go to iPhone Settings, click on General > iPhone Storage and delete the Update from the list of apps.
The Bottom Line
If it takes more than 2 hours to update your iPhone to iOS 17, it is obviously too long and you can try the solutions above to fix the problem. The good news is these solutions will always work. Most of the time, it is only a network problem or a problem with adequate storage; both of which you can easily overcome.