User Concern
"I got a message of 'iOS 15 failed verification because you are no longer connected to the Internet.' when i try to install iOS 15, anyone experiencing the same issue?" - Tony from Apple Community
Apple has finally released the newest iOS 15. As expected, most iOS users can hardly wait to install the new iOS update on their devices. Also, some inevitable problems during or after the iOS update program occur.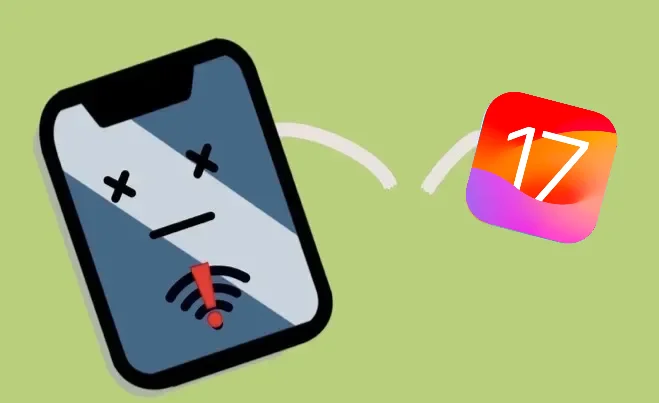 One of the most common issues are discussed here: iOS 15 update not connected to Internet. Anyone who has this issue will get the notification of "Unable to verify Update, iOS 15 failed verification because you are no longer connected to the internet" on the device screen. Don't worry. You can check out the fixes below to have this issue solved:
Part 1. Try These Tips First
Click on 'Retry' button and try again.
Connect your iPhone to power outlet with original USB cable and try again.
Disable VPN or proxy connection and try again.
Below are other common ways to fix the iOS 15 update not connected to the internet issue. In order to give you a clear and brief understanding of them, we will provide a comparison table.
Part 2. Best Tool to Install iOS 15 Update without Data Loss
When suffering from an issue of "iOS 15 update not connected to internet", there is a 3rd-party tool you can use to bypass this update issue. With this tool, you can smoothly install the new update version without connecting your iPhone to the internet. It is FoneGeek iOS System Recovery.
Using this repair tool, you can easily get any iOS devices to normal within minutes after the error of "iOS update not connected to internet" occurs. Some of its main features are listed in the following:
It is 100% secure and easy to use. You can perform the repair process all by yourself by following the instructions.
All versions of iOS firmware for your iOS devices will be provided for you to install.
You can choose to upgrade or downgrade to any iOS versions with this tool.
After adapting exclusive skills and technology, all iOS issues can be simply resolved.
This program is developed by FoneGeek which has been recommended by top-rated media sites such as  Lera Blog, GetDroidTips, WEBKU, etc.
Follow the step-by-step guide to bypass the issue of "iOS 15 update not connected to internet" with FoneGeek iOS System Recovery now.
Step 1. Click the download button above to download this program on your computer (You can also download it from the official site). Now run it and choose the "Standard Mode" option.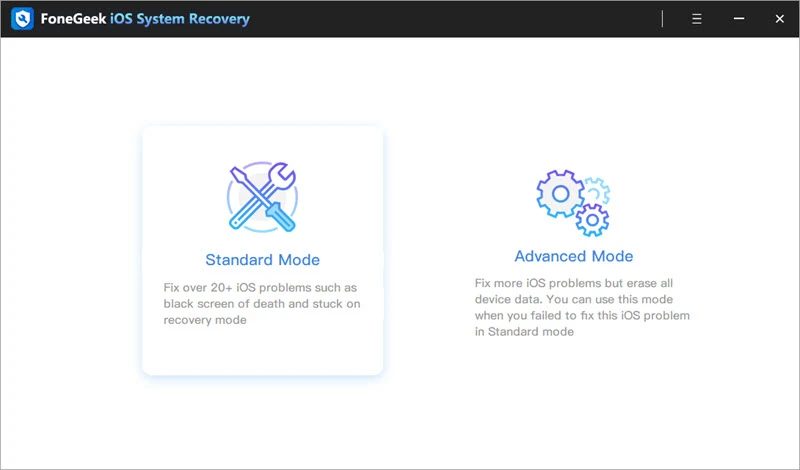 Step 2. Connect your iPhone to the computer using USB cable and the program will detect the device automatically. Then click on "Next" to continue.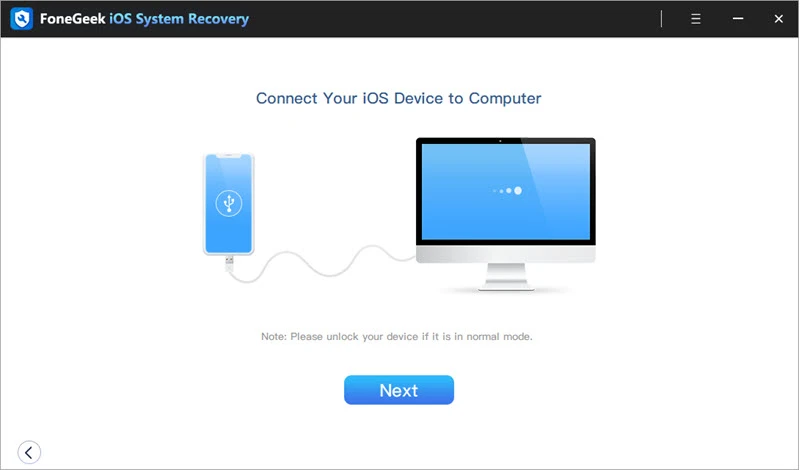 Step 3. The available firmware for different iOS versions will be offered on the program. Select the iOS update firmware that you would like to install on your device and click on "Download".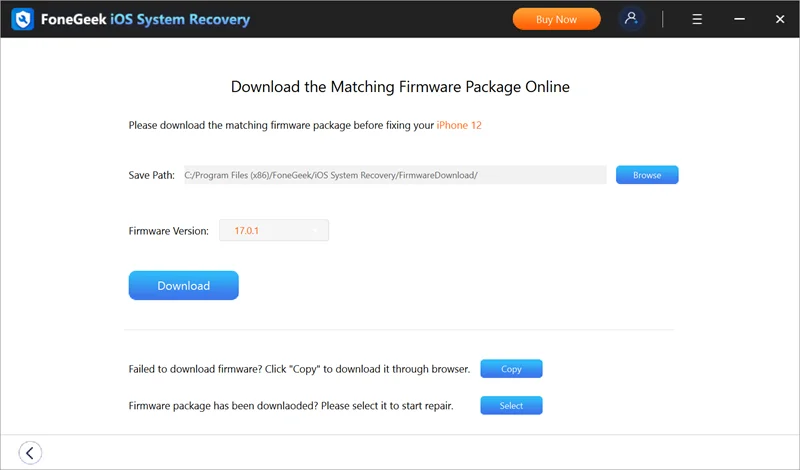 Step 4. After verifying and preparing the firmware, click on "Fix Now" and the fixing (also the installation) process will get started. When the whole process is done, you will find that the newest iOS 15 firmware has been installed on your iPhone.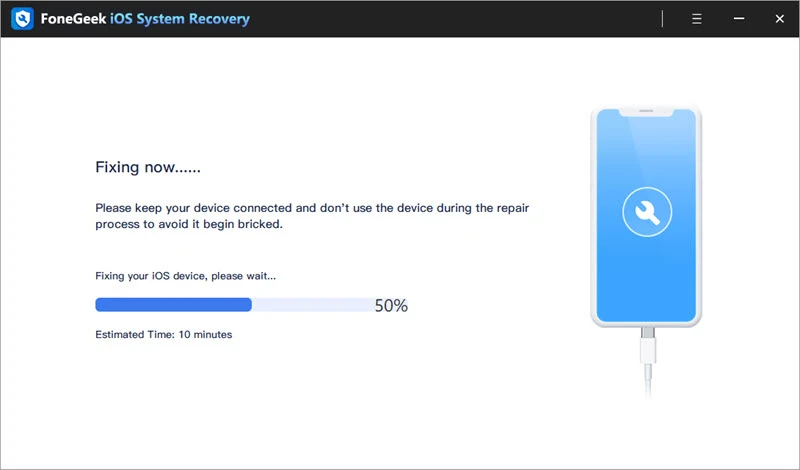 Part 3. Common Tips to Bypass iOS Update Not Connected to Internet
3.1 Switch to Another Network
The most basic reason for iOS 15 update not connecting to internet may be that the device is not connected to a strong network. You should connect your iPhone to more stable network and try again.
3.2 Restart the Router
The issue of "iOS 15 update not connected to internet" happens mostly because of the malfunction of router. The phone may be connected to the WiFi normally but unable to access the Internet due to the router settings error.
If you encounter this problem, you are advised to restart the router or reset the router again, or check if the router is broken.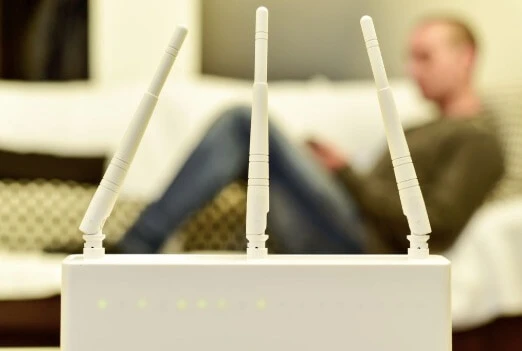 3.3 Reboot iPhone to Fix System Error
The error of "iOS update not connected to internet" may also be caused by an error in the network settings of the iPhone system.
When encountering an error on iPhone system network, we can generally restart the device. After restarting the device, the WiFi may be connected normally.
Or you can disconnect the currently connected Wifi, then re-enter the password to see if the device can connect to the internet normally.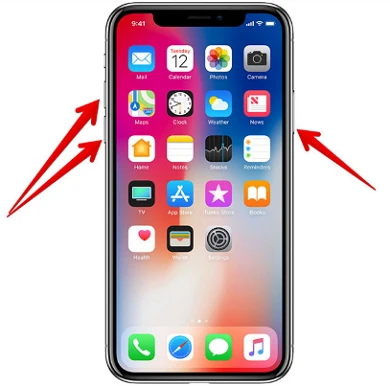 3.4 Reset Network Settings
If there is still no good result after restarting the router and the device, you can try to reset network settings on your iPhone. When the network is reset to default settings, your WiFi passwords will be erased and you will need to re-enter the password the next time you use this WiFi network.
Click Settings on your iPhone.
Click on General > Reset.
Tap on "Reset Network Settings" and the WiFi password will be deleted.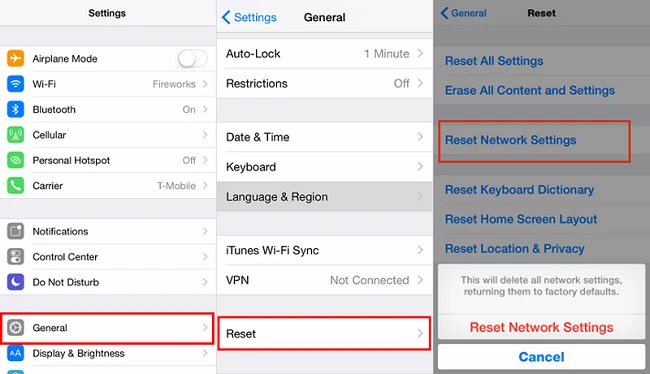 3.5 Delete and Re-install iOS 15
After encountering the error of "iOS 15 failed verification because you are no longer connected to the internet", you can also delete the current iOS 15 firmware file and reinstall it. You can follow these procedures to do that:
Tap on General on iPhone Settings interface.
Locate "Storage & iCloud Usage" and then click on "Manage Storage".
An available iOS update firmware will be listed here. Click on "Delete Update" to remove this update file.
You can then reinstall it by going to "Settings > General > Software Update".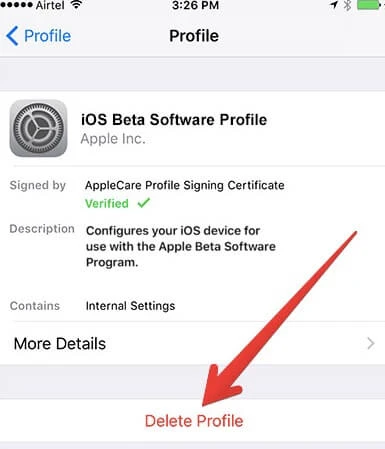 Note: If the iOS version of your iPhone is iOS 11 or later, you can go to Settings > General > iPhone Storage to remove the update file.
3.6 Check System Status
The iOS update will fail to connect to the internet if the engineer is maintaining the server or there are several users accessing the server. Thus you can visit the Apple's official site to check if the system status is normal.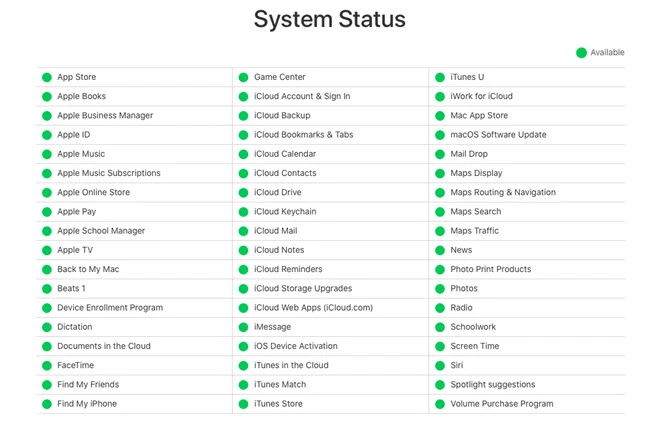 Conclusion
These solutions given in this article can fix the issue of "iOS 15 update not connected to internet". We hope that you can now smoothly update your iPhone to iOS 15 without any hassle.

Joan J. Mims is interested in researching all tips about iPhone, iPad and Android. He loves to share useful ideas with all users.

Home
>
iOS 15
>7 Solutions to FIx iOS 15 Update Not Connected to Internet Error