iOS 14 is now available for most crazy Apple fans who have been waiting the new release of iOS version for a long time. The new version can be simply downloaded and installed on the iPhone or iPad. Or you can install it via iTunes.
Yet, the iOS update may fail sometimes. For example, the error of iPadOS 14 update gets stuck always occurs in these days. Fortunately, most common reasons and solutions for this iPad update issue are listed in this article.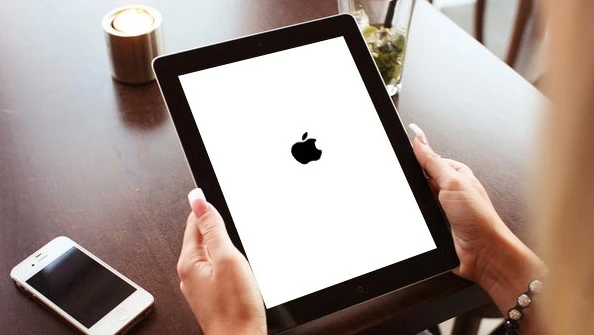 Part 1. Frequently Arising iPadOS 14 Update Stuck Issues
Update with iTunes:
If you update your iPad system with iTunes, you may have the issues below: 
Some error codes arise when updating with iTunes, such as error 4013, 8, 51, 21, 2, etc.
iPad is stuck on black screen or white screen with spinning wheel.
iPad update process is taking forever in iTunes.
iPad is stuck on Recovery/DFU mode.
iPad is stuck on Apple logo.
Update over the Air:
If your install the newest iPadOS 14 directly from iPad settings, you may come across:
The device is stuck on preparing update.
Stuck on verifying update.
Stuck on "Download and Install" interface.
The iPad is stuck at "Update Requested".
Part 2. Why is it Taking So Long for My iPad to Update?
Software problems: It is the most common reason for iOS or iPadOS update stuck issue. In addition to update issue, other iOS issues may also be causes, such as iPad stuck in white/black screen issue, boot loop, etc.
Improper conditions: Enough space and stable network connection will be required for iPad update. Thus iPad will be stuck during update if there is no enough space or the wifi connection is poor.
Hardware issue: Accident dropping of iPad will cause hardware issues on the device and prevent smooth iPadOS update.
Part 3. How to Fix iPad Stuck While Updating Issue
We have tested all the possible solutions and finally gathered the ones with the highest success rate to fix the iPad update stuck issue. You can check each solution one by one and get the most effective solution for yourself.
3.1 Plug the iPad into a Wall Outlet
The iPad update may get stuck when the battery is dead. The iPadOS update process will consume a lot of energy. However, some users may not be aware of that and try other more complex ways.
If you press any buttons on the device and see a message saying 'iPad will restart when update completes', you can charge the iPad by plugging the device into a wall for an hour.
3.2 Force Reboot Your iPad
Any software related issues on your iPad can be repaired by a force restart. Follow the steps below to force reboot the iPad.
iPad models with home button: Press and hold the top button and the home button at the same time. When the Apple logo appears, release both buttons at the same time.
Other models of iPad: Press the Volume Up button and release it, press the Volume Down button and release it, then press and hold the top button. When the Apple logo appears, release the button.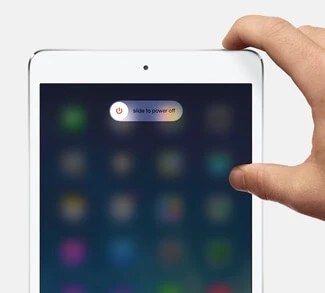 3.3 Check Network Connection
Sometimes, the iPad update may get stuck if the internet connection is not good enough. When the iPad update is stuck over the air, check the network connection and switch the network to WiFi instead of cellular data.
3.4 Reset Network Settings
If there are still network connection errors during the iPadOS 14 update process, you can reset all settings. This will erase the network passwords that you saved in a short time.
Click on Settings on iPhone and tap on General.
Find Reset option and click on 'Reset Network Settings'.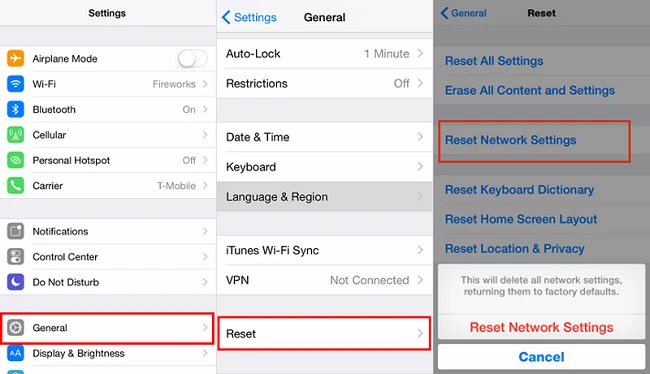 3.5 Check for Carrier Updates
To troubleshoot iPad stuck on iPadOS 14 update issue for a long time, try to check for carrier update to erase the problem.
Access iPhone Settings and click on Settings > About.
Wait for a moment until you get a pop-up notifying you to update the carrier.
If there is no notification, you can still use the other ways to troubleshoot the problem.
3.6 Check the iPad Storage
iOS update usually requires the free storage of more than 750-800MB. Thus it is recommended to confirm the capacity and keep enough capacity to download and install iOS 13 before updating your iPad system.
Step 1. Click on Settings > General.
Step 2. Click on "iPad storage".
Step 3. You can see the remaining capacity at the top this interface. It is recommended to reserve at least 1GB.

3.7 Delete iPadOS Update Firmware and Reinstall
One more tip available to fix iPad update stuck problem is to delete the iOS update file from your iPad and reinstall it. The procedures to perform this vary for iOS devices with different iOS versions.
For iPadOS 11 and older versions: Click on 'Settings' > 'General' > 'Storage & iCloud Usage' > 'Manage Storage' and the latest version of iPadOS 14 or iPadOS 14 will be displayed on the home screen. Hit on 'Delete Update'.
For iOS versions later than iOS 11: Navigate to 'Settings' > 'General' > 'iPad Storage', then click on iOS update and tick 'Delete Update'.
After deleting the iPadOS version package, you can then go to Settings, tap on > 'General > 'Software Update' to reinstall the newest firmware package.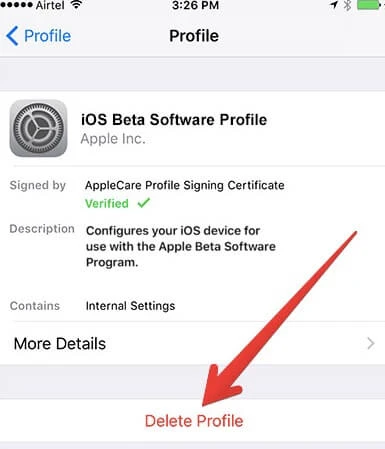 3.8 Update iPad to iPadOS 14 Using iTunes
There are 2 ways to update iPadOS version: using iTunes or the device settings. If the update fails on the iPad, try to update using iTunes with the steps below.
Open iTunes on your computer and connect your iPad to your computer.
Click on "Update".
Then click on "Download and Update" and the update will start automatically.
Part 4. Update iPad to iPadOS 14 with the Best Tool
Sometimes, when you update your iPad to iPadOS 14 with iTunes, and the update is unsuccessful just like what are mentioned in Part 1, the best way will be using one of the best iTunes alternatives – FoneGeek iOS System Recovery. This repair tool is used to fix any types of iPhone and iPad issues, including the software issues and the update issues.
It can be used to fix almost all iOS/iPadOS/tvOS issues with nearly 100% succcess rate.
This program is safe and will not delete your iPad data during the repair process.
It supports all models of iPad and iPadOS versions.
This program is safe and will not delete your iPad data during the repair process. Below are the procedures to fix this iPad update stuck issue with FoneGeek iOS System Recovery.
Step 1. Launch the repair program after downloading it on your Windows or Mac. Once launched, hit on 'Standard Mode' from the given options.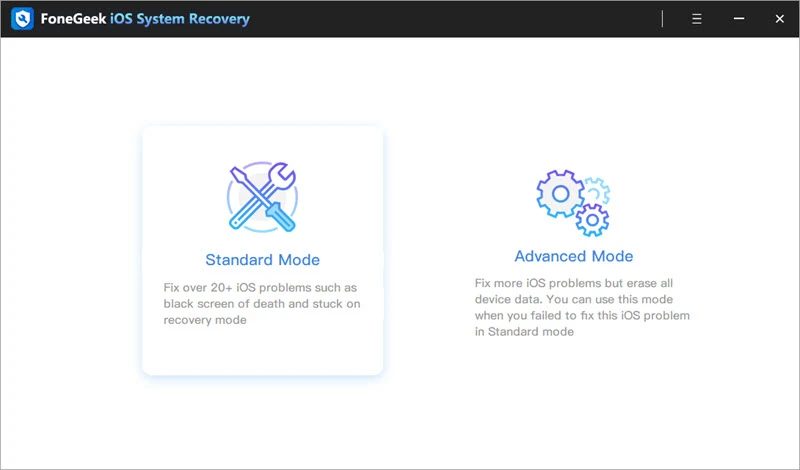 Step 2. On the main screen of the repair mode, plug your device with the computer. The next screen will let you know how to put the iPad into DFU mode. You can do that by following the on-screen instructions.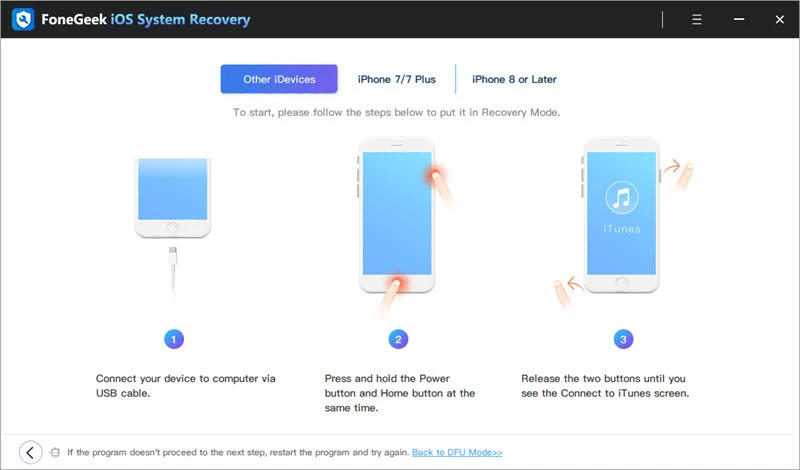 Step 3. The software will detect that the iPad is in DFU mode and offer the firmware package of the newest iOS. After that, click on 'download' button to download and install the appropriate iOS version.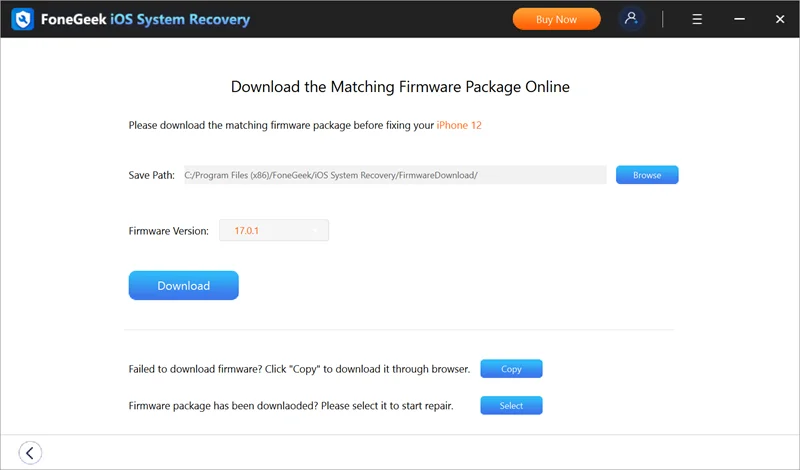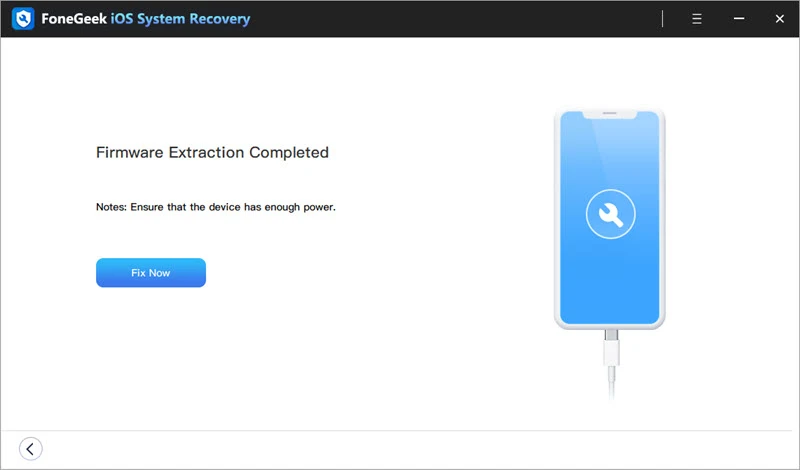 After checking the tricks in this post, you shall now have a clear idea on how to fix iPad upgrade stuck issue. You can refer to the article of 'The Most Common 10 iOS 13/12 Problems and How to Fix Them'

As a professional writer who is interested in technology, Edwin J. Parke has helped thousands of users by offering various tips to solve their problems.

Home
>
iOS 15
>iPad Update Stuck in iPadOS 14? Here Are 9 Easy Methods