User Concern
"My iPhone always indicates a unread message. I have read all of my messages, deleted all of my messages, checked the unknown senders list, removed all the blocked numbers, turned app and iPhone off and on. Still the ghost message appears. Any suggestions?" - from Apple Community
The primary purpose of notifications on your iPhone is to tell you when you have a phone call or a message. But sometimes notifications can fail to work as expected. Take the case of ghost or phantom message on iPhone: your device shows unread text messages but when you open the Message app there are none.
If you are reading this, you've probably encountered this particularly annoying problem and have no idea what's happening with your messages. In this article, we will show you 9 solutions to help you get rid of ghost/phantom message on iPhone.
1. Fix iPhone Ghost Message Using Professional Tool
This problem often occurs when there is a software bug or system issue with your iPhone. Therefore, the best way to fix it is to use an iOS repair tool that can go deep into your iOS system and eliminate the problem at the root cause. 
The best program to do that is FoneGeek iOS System Recovery, which is designed to fix various iOS errors imaginable. This iOS repair tool can be used to fix an iPhone that is stuck on Apple logo, Recovery/DFU mode, white/black screen of death, an iPhone that has connectivity issues or simply doesn't function as it should.
To use FoneGeek iOS System Recovery to eliminate this iPhone ghost message issue, download the program on to your computer and then follow these simple steps:
Step 1: When the installation is complete, open the software on your computer and choose the "Standard Mode" to begin the fixing process.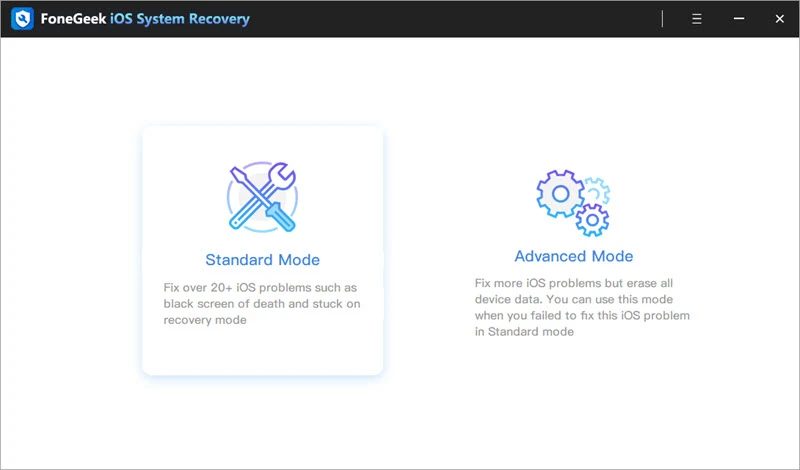 Step 2: Connect your iPhone to the computer using USB cable, unlock the device and trust the connection, then click on "Next".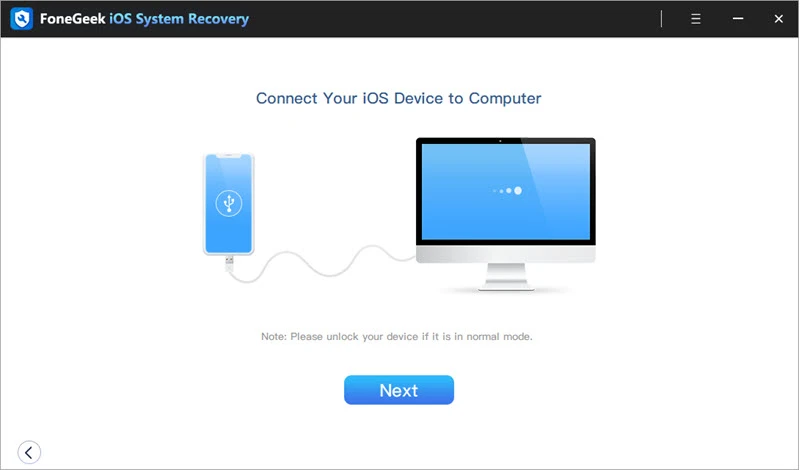 If your iPhone can't be recognized, please follow the on-screen instructions to put the device in DFU/recovery mode.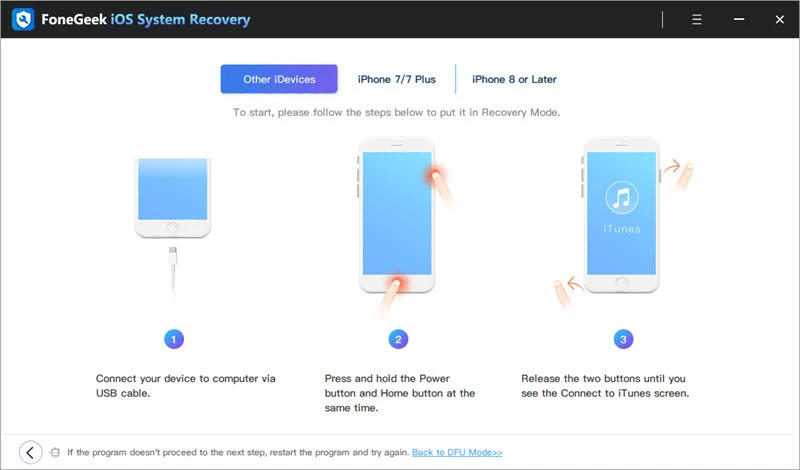 Step 3: When your device is detected successfully, the program will provide you the matching firmware, choose your preferred one and click on "Donwload".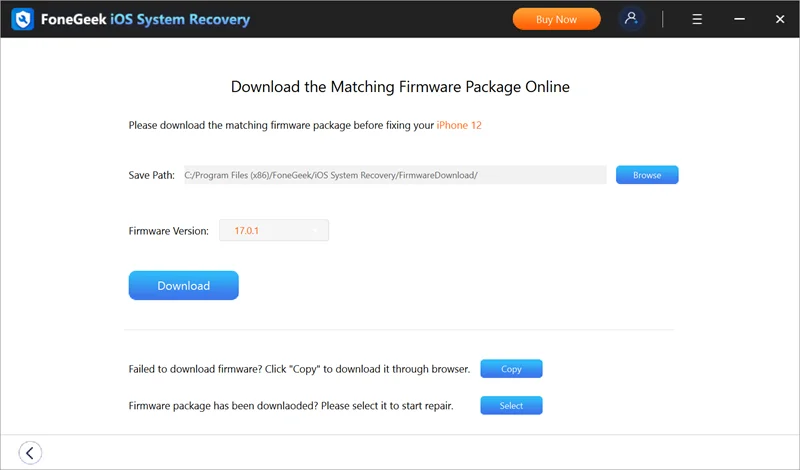 Step 4: Once the firmware has been downloaded, click on "Fix Now" and the program will begin fixing your iPhone immediately. Keep the device connected to the computer through the process.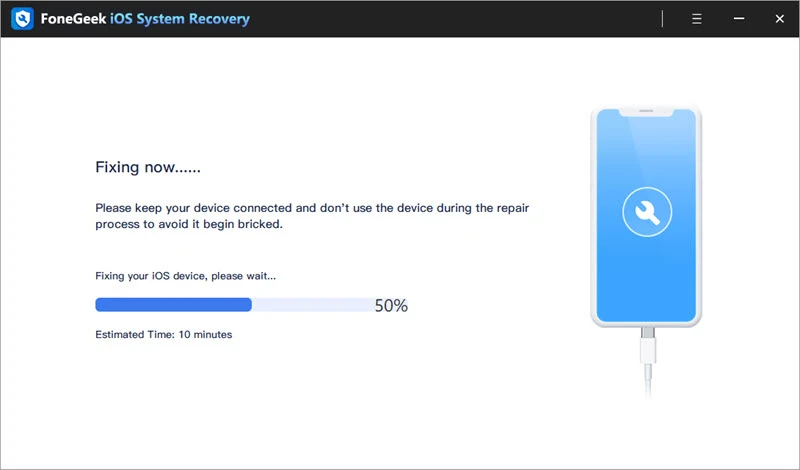 When the process is complete, the iPhone will restart and the phantom message along with the underlying issues causing it should be gone.
2. Delete A Few Messages and Exit the App
To fix ghost message on iPhone, you can also open the conversation of the contact that is showing unread messages and delete some messages. Then, close the Message app and check if the ghost message still appears. This solution has worked for most people.
3. Delete All the Messages from That Contact
If deleting a few messages from the contact that shows phantom messages doesn't work, you can try to delete all the messages from that contact. If the other messages from this contact are important, it may be a good idea to back up all the messages individually before deleting them.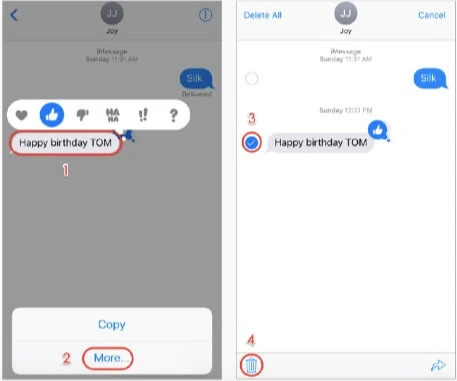 4. Toggle iMessage On and Off
If your iPhone shows unread text messages but there are none problem occurs in iMessage, disabling iMessage in settings and then turning it on again could remove the phantom messages. Here's how to do it:
Find the "Message" and click it when you open Settings app on iPhone.

Locate "iMessages" and turn it off.

Wait a few seconds and then turn it back on.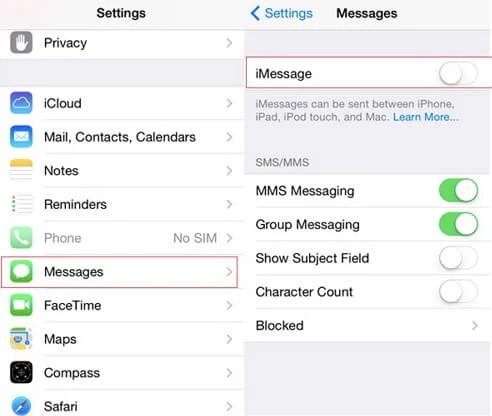 5. Force Quit the Messages App
If the Message app has been running on the background for a long time, it may begin to behave abnormally. Force quitting the Message app can help. Follow these simple steps:
Double-tap on the Home button to see all the opened apps.

Swipe from the left to locate the Message app.

When you find it, swipe it up to force close it.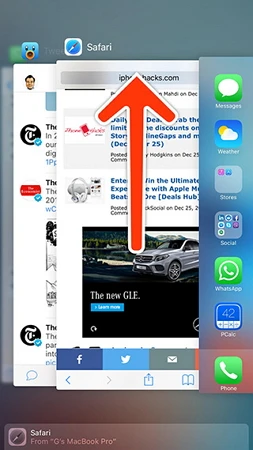 6. Force Restart the iPhone
A force restart can essentially refresh your iPhone and in doing so will remove any bugs that could be causing the problem. Here's how to force restart an iPhone for various models:
iPhone 6 and earlier versions: Press and hold the Home button and Power button simultaneously until the Apple Logo appears on the screen.

iPhone 7 and iPhone 7 Plus: Hold down the Volume Down button and Power button together until the Apple Logo appears.

iPhone 8 and later versions: Quickly press and release the Volume Up and then the Volume Down button. Press and hold the Power button until the Apple Logo Appears on the screen.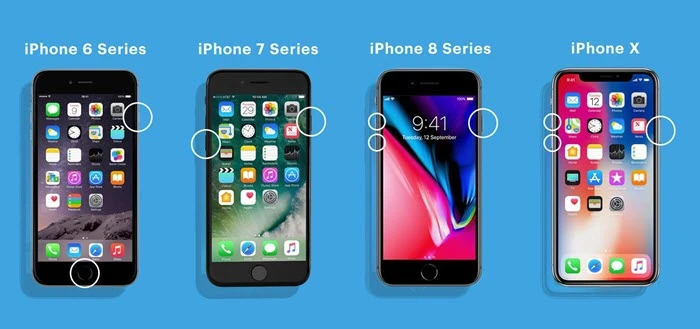 7. Send A Text Message to Youself
This is a tricky way to get rid of iPhone ghost message. You can try to send a text message to yourself to check if your iPhone is receiving and showing texts properly.
8. Ask Siri to Read the Unread Messages
This is another solution that some people said worked for them. Simply launch Siri and ask her to read all unread messages. Siri may not find any unread messages, but the phantom messages may disappear just because you ask Siri to find them.
9. Reset All Settings
If the above solutions don't fix the problem, your best bet is to reset all the settings on the device. By returning all the settings to their default state, you will hopefully remove any setting that could be causing the issue. Here's how to reset all settings on your iPhone:
Go to Settings > General > Reset and tap on "Reset All Settings".

Enter your passcode to confirm it. Once the process is complete, check if the phantom messages are still there.
Conclusion
All the solutions we've outlined above can be effective in eliminating the iPhone ghost or phantom message. After trying each solution, check if the unread messages are still appear. Let us know in the comments section below if you were able to fix this problem or if you have any questions or comments regarding any of the methods we've outlined above.

Joan J. Mims is interested in researching all tips about iPhone, iPad and Android. He loves to share useful ideas with all users.

Home
>
iOS 15
>iPhone Shows Unread Text Messages but There Are None? 9 Tips to Fix It