User Concern
"My iPhone always indicates an unread message. I have read all of my messages, deleted all of my messages, checked the unknown senders list, removed all the blocked numbers, turned app and iPhone off and on. Still the ghost message appears. Any suggestions?"
The primary purpose of notifications on your iPhone is to tell you when you have a phone call or a message. But sometimes notifications may fail to work as expected. Take the case of ghost or phantom message on iPhone: your device shows a unread text message but when you open the Message app to look, there isn't one.
If you are reading this, you've probably encountered this particularly annoying problem and have no idea what's happening with your messages. In this article, we will explain why your iPhone shows unread text messages but there are none and how to get rig of the ghost/phantom message on iPhone.
Why Does My iPhone Show A Message When There Isn't One?
The following are some things you need to consider when your iPhone shows a phantome text message;
Unread Messages: You may have received several messages at the same time or a message that was in a group, and you did not open and read the messages.
Bad Network: If your iPhone has a weak internet connection, the Messages app may receive wrong messages and show you mistake notifications.
Wrong Settings: Sometimes incorrect settings on your iPhone may make the text messages not showing up.
iOS Bugs: The ghost/phantom text message notification on your iPhone may occur due to bugs or glitches with the iOS system.
Voice messages: We may leave voice messages in text messages, which are sometimes sent accidentally within seconds. Only when we click on an individual conversation can we see them appear in the text dialog.
No matter what kind of issues your iPhone met, don't worry, keep reading to learn the troubleshooting tips to fix the ghost messages on iPhone.
Part 2. How to Fix iPhone Ghost Message Issue?
No matter what the reason is, read on and try all the effective ways to fix it.
1. Fix iPhone Ghost Message Using a Professional Tool
This problem often occurs when there is a software bug or system issue with your iPhone. Therefore, the best way to fix it is to use an iOS repair tool that can go deep into your iOS system and eliminate the problem at the root cause.
The best program to do that is FoneGeek iOS System Recovery, which is designed to fix various iOS errors imaginable. This iOS repair tool can be used to fix an iPhone that is stuck on Apple logo, Recovery/DFU mode, white/black screen of death, an iPhone that has connectivity issues or simply doesn't function as it should.
It works well with all iOS devices and iOS versions, even the latest iPhone 15/14 and iOS 17/16. You can easily fix iPhone without causing any data loss by using the Standard Mode. This tool has been recommended by Mobile Mall, GetDroidTips, Inspirationfeed, Techjury, Pakainfo and many other media sites.

To eliminate this iPhone ghost message issue, download and install FoneGeek iOS System Recovery on to your computer and then follow these simple steps:
Step 1: When the installation is complete, open the software on your computer and choose the "Standard Mode" to begin the fixing process.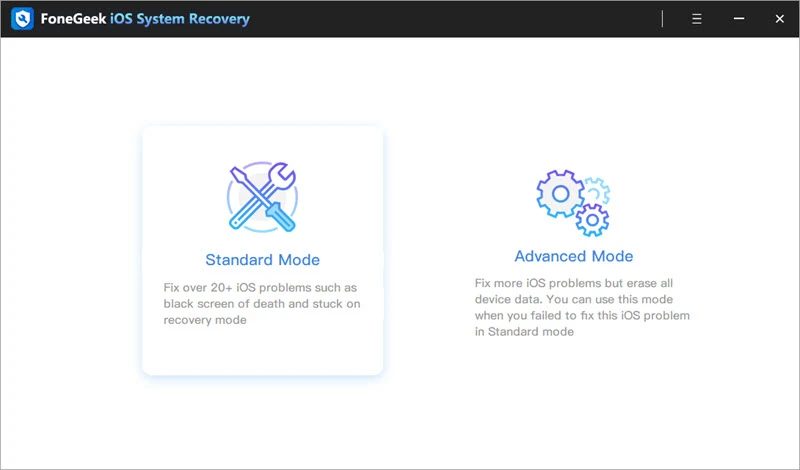 Step 2: Connect your iPhone to the computer using USB cable, unlock the device and trust the connection, then click on "Next".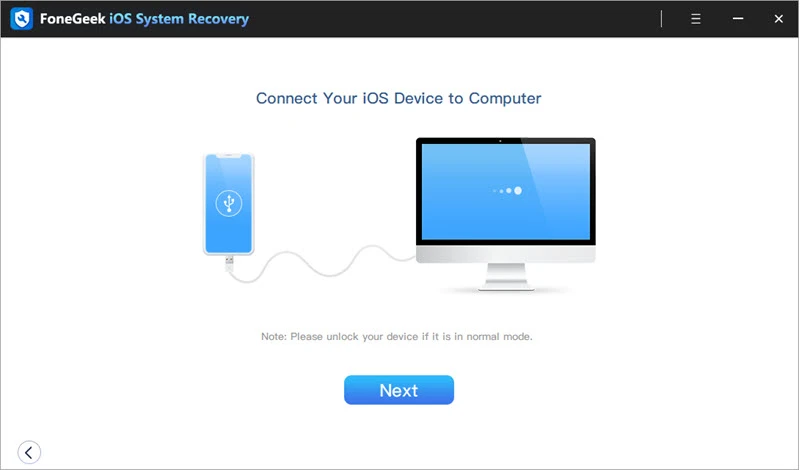 If your iPhone can't be recognized, please follow the on-screen instructions to put the device in DFU/Recovery mode.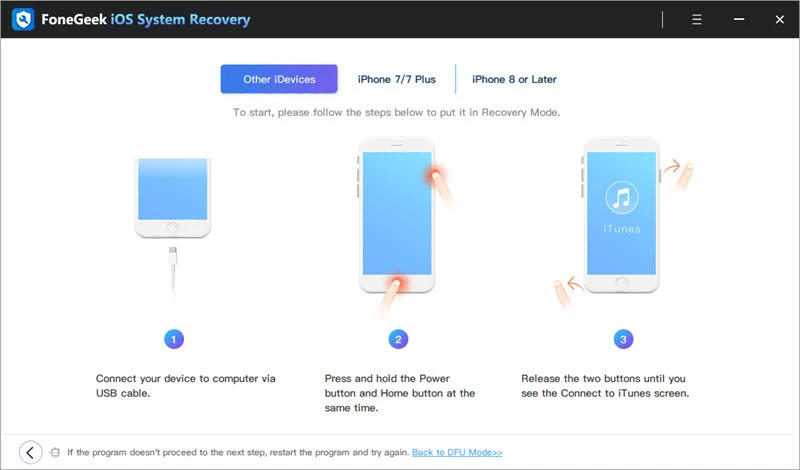 Step 3: When your device is detected successfully, the program will provide you the matching firmware, choose your preferred one and click on "Donwload".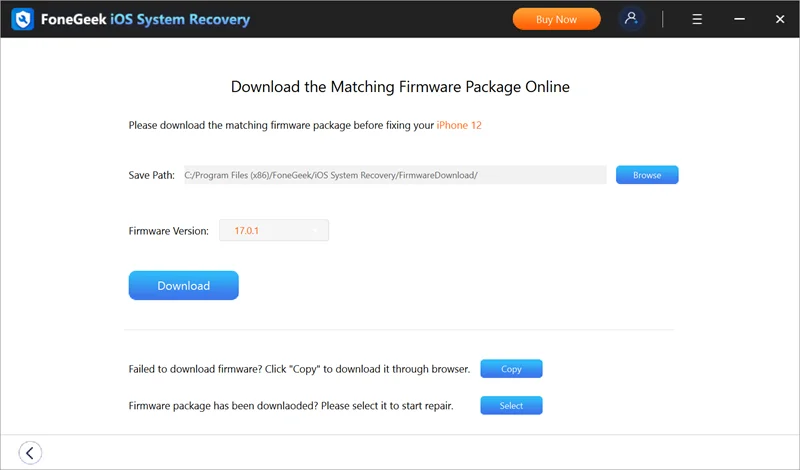 Step 4: Once the firmware has been downloaded, click on "Fix Now" and the program will begin fixing your iPhone immediately. Keep the device connected to the computer through the process.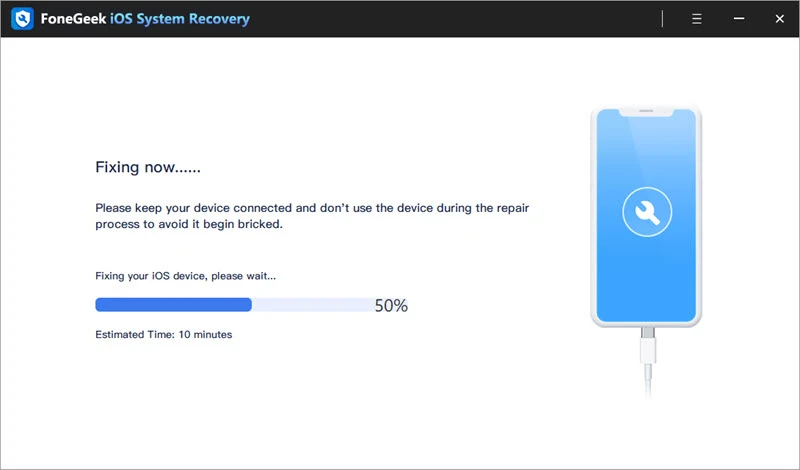 When the process is complete, the iPhone will restart and the phantom message along with the underlying issues causing it should be gone.
2. Delete Several Messages and Exit
To fix ghost message on iPhone, you can also open the conversation of the contact that is showing unread messages and delete some messages. Then, close the Message app and check if the ghost message still appears. This solution has worked for most people.
3. Delete All the Messages from That Contact
If deleting a few messages from the contact that shows phantom messages doesn't work, you can try to delete all the messages from that contact. If the other messages from this contact are important, it may be a good idea to back up all the messages individually before deleting them.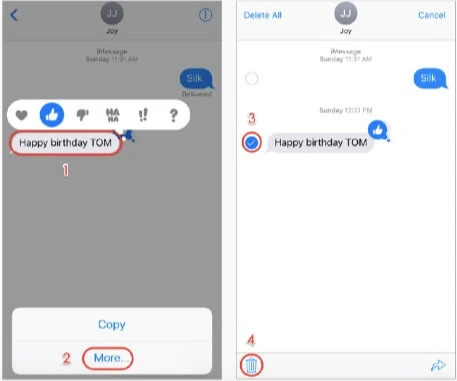 4. Toggle iMessage off and on
If your iPhone shows unread text messages but there are none problem occurs in iMessage, disabling iMessage in settings and then turning it on again could remove the phantom messages. Here's how to do it:
Find the "Message" and click it when you open Settings app on iPhone.
Locate "iMessages" and turn it off.
Wait a few seconds and then turn it back on.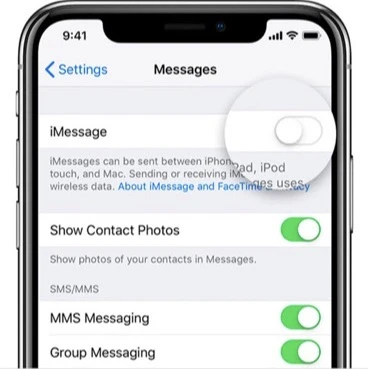 5. Force Quit Messages App
If the Message app has been running on the background for a long time, it may begin to behave abnormally. Force quitting the Messages app can help to fix the ghost message on your iPhone. Follow these simple steps:
Swipe up form the bottom of the Home screen and pause in the middle. For older iPhones, just double-tap on the Home button to see all the opened apps.
Swipe right or left to locate the Message app that you wish to close. Then swipe up the app's preview to force quit it.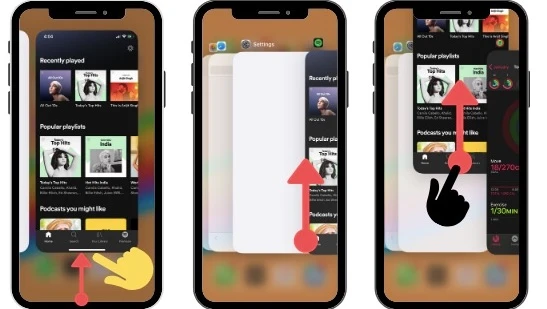 6. Turn Off Message Notifications and Back on
Another workable solution you can try is to turn off the message notifications and then turn it back on. This might help to remove the number above the Messages icon and solve the ghost message issue. Here's what you need to do;
On your iPhone, go to Settings > Notifications > Messages.
Move the toggle next to "Allow Noticiations" to Off.
Wait for several seconds and move the toggle back to On. Then check if the ghost message notification has been removed.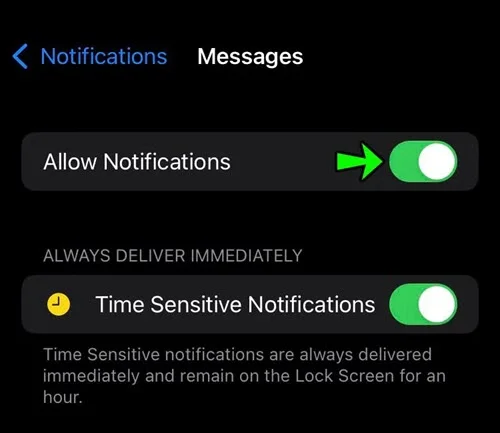 7. Force Restart iPhone
A force restart can essentially refresh your iPhone, and in doing so will remove any bugs that could be causing the problem. Here's how to force restart an iPhone for various models:
iPhone 6 and earlier versions: Press and hold the Home button and Power button simultaneously until the Apple Logo appears on the screen.
iPhone 7 and iPhone 7 Plus: Hold down the Volume Down button and Power button together until the Apple Logo appears.
iPhone 8 and later versions: Quickly press and release the Volume Up and then the Volume Down button. Press and hold the Power button until the Apple Logo Appears on the screen.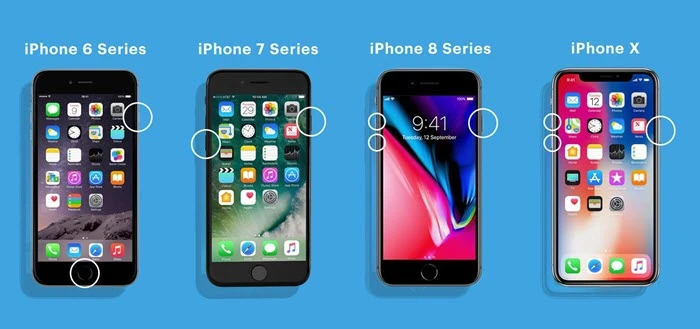 8. Send A Text Message to Youself
This is a tricky way to get rid of iPhone ghost message. You can try to send a text message to yourself to check if your iPhone is receiving and showing text messages properly.
9. Ask Siri to Read All Unread Messages
This is another solution that some people said worked for them. Simply launch Siri and ask her to read all unread messages. Siri may not find any unread messages, but the phantom messages may disappear just because you ask Siri to find them.
10. Reset All Settings
If the above solutions don't fix the problem, your can try to reset all the settings on the iPhone. By returning all the settings to their default state, you will hopefully remove any setting that could be causing the issue. Here's how to reset all settings on your iPhone:
Go to Settings > General > Reset and tap on "Reset All Settings".
Enter your passcode to confirm it. Once the process is complete, check if the phantom messages are still there.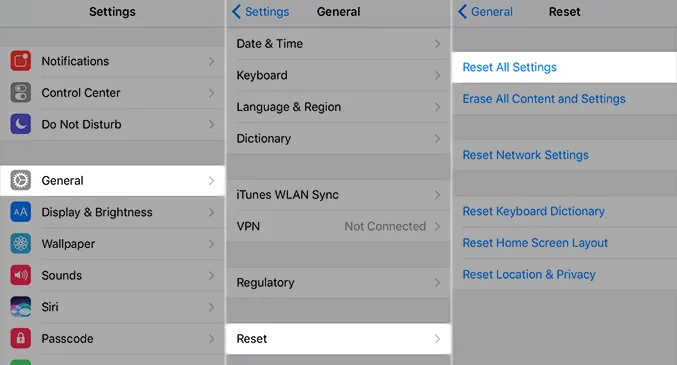 11. Update Your iPhone
In case the problem of ghost/phantom message on iPhone occurs due to iOS bugs, don't forget to check whether the device is running an out-dated iOS version. And you can update to the latest iOS version to get rid of the mistake message notificaiton.
Connect your iPhone to a power source and stable Wi-Fi network.
Then go to Settings > General > Software Update.
If an iOS update is available, click on "Download and Install" and follow the on-screen instructions to install the update.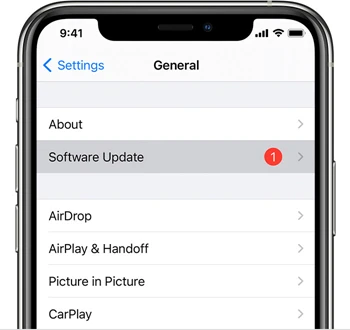 Why Does My iPhone Show A Message When There Isn't One?
Q1. Can I recover ghost messages on iPhone?
YES. Some professional third-party iPhone data recovery software available can recover ghost messages on iPhone. But be cautious to use these tools as some of them may compromise your iPhone data.
Q2. How to provide feedback of message issues to Apple?
To send the feedback to Apple, you can go to Apple's official website and submit your messages issue online or via email.
Conclusion
All the solutions we've outlined above can be effective in eliminating the iPhone ghost or phantom message. After trying each solution, check if the unread messages are still appear. If you've accidentally deleted some text messages and there is no backup, don't panic - you can use third-party tool like FoneGeek iPhone Data Recovery to recover deleted/lost text messages on iPhone without backup.