User Concern
"I recently updated my iPad to iOS 15 and now it won't connect to WiFi - but other devices do. I tripe checked the password, shut down the device, turned WiFi on and Off, nothing worked. What else can I do?"
Recently, many users have reported that their iPad won't connect to WiFi after upgrading to iOS 15. If you're reading this post, then you're probably facing the same error. Don't worry, it is a common problem that can be fixed in a few simple steps and here we will show you how to deal with it.
1. Verify the WiFi Password
If your iPad won't connect to WiFi, you should check whether the WiFi password you entered is right or wrong. It is very easy to type the incorrect password especially when the password is combined with numbers and letters, thus result in the failure of WiFi connection. So the first  thing you need to check is the WiFi password. Also, make sure that the Wi-Fi networking you connected is running.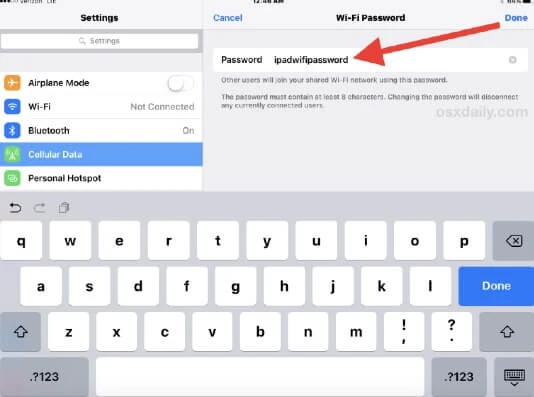 2. Turn Off WiFi and Turn Back On
In most of the cases, a minor software glitch will affect the WiFi connection on your iPad. Turning WiFi off and then back on is probably the most common way to fix iPad won't connect to WiFi issue.
Go to your iPhone Settings and tap  WiFi, toggle the switch button to turn it off. Wait for a few seconds and toggle the switch again to turn  it back on.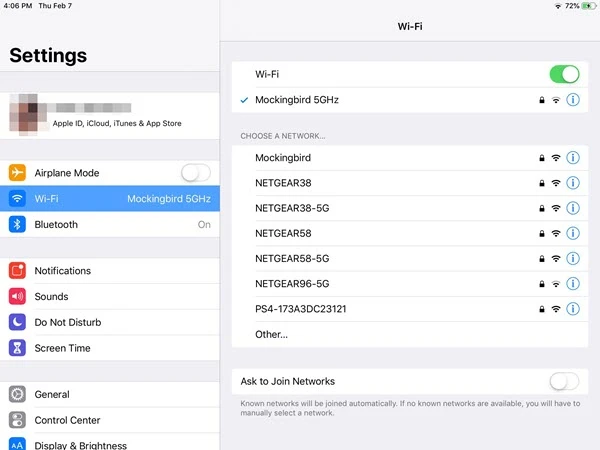 3. Toggle Airplane Mode On and Off
Most minor WiFi glitches can be eliminated by turning on and off the Airplane mode. You can check the steps below to carry out this method:
Tap on Airplane Mode from iPhone Settings.

Drag the Airplane Mode switch to enable it and the function of WiFi, bluetooth and cellular will all be disabled.

Then disable the Airplane Mode and check if your iPad can connect to WiFi or not.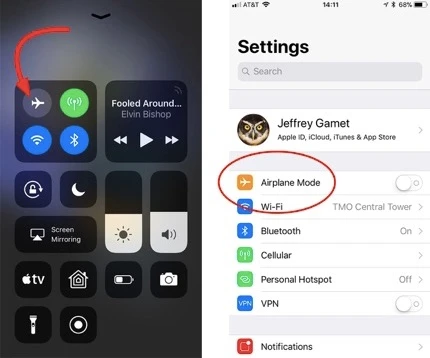 4. Restart Your iPad
If the previous 3 basic methods didn't work for you, try restarting your iPad. It can help to remove some glitches that prevent your iPad from connecting to WiFi.
Keep pressing the Wake/Sleep button until "slide to power off" appears. Just swipe it from left to right to power off the iPad. After 8-10 seconds, keep pressing the power button again to turn on the device.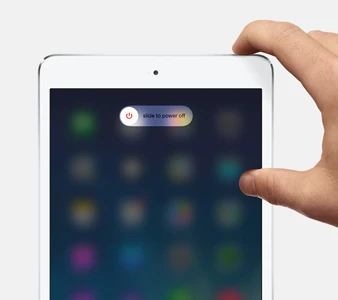 5. Restart the WiFi Router
If your iPad is not connecting to WiFi, it may be influenced by some external factors such as the router. To confirm whether this issue is caused by the router, follow the steps below:
Hold and press the power button at the back of the router to turn it off.

After turning off the router, disconnect the power adapter for more than 1 minute and reconnect it to the power source.

Turn on the router until your iPad detects the WiFi signal and automatically connects to the WiFi.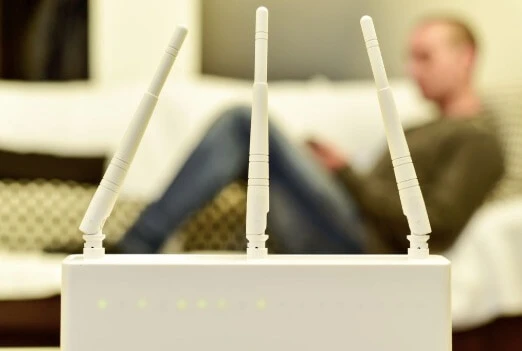 In addition, try to move your iPad closer to the router. If they are too far away, the WiFi signal may be weak for your iPad to connect to the WiFi.
6. Update the Router's Firmware
If WiFi router is not the factor that affects the iPad WiFi connection, you may have to check if the router runs the newest firmware. In fact, router also has its own "system" like mobile devices. You can access the router's update page, download the update file, then update the router software to the latest version to improve your router's performance.
7. Forget WiFi Network and Rejoin
If the WiFi problem still existed, you may doubt that there are some software bugs affecting the WiFi connection on your iPad. It's time to forget the WiFi network and join it again to refresh the WiFi connection. Here are the steps:
First, click Setting > Wi-Fi and click the [i] button after the WiFi name you want to forget.

Select "Forget This Network".

Then you can click the WiFi you need to connect again and re-enter the password to proceed.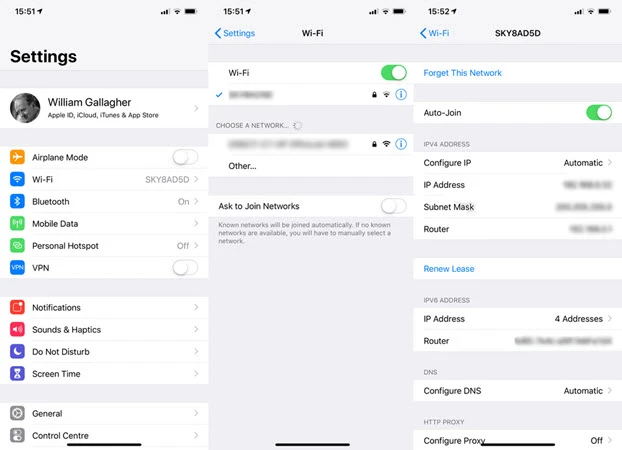 This basic fix shall be workable to troubleshoot the problem of iPad won't connect to WiFi. If not, you can move on and try other solutions.
8. Reset Network Settings on iPad
Another common troubleshooting method you can use when your iPad can't connect to WiFi is to reset network to default settings. This will only restore the network settings, other settings and data on iPad will not be affected.
Go to your iPad's Settings > General, then under the "Reset" section, click on the "Reset Network Settings" option. Enter your iPad passcode and confirm the action. If you frequently encounter other iPad issues, you can also choose to reset all settings on your device.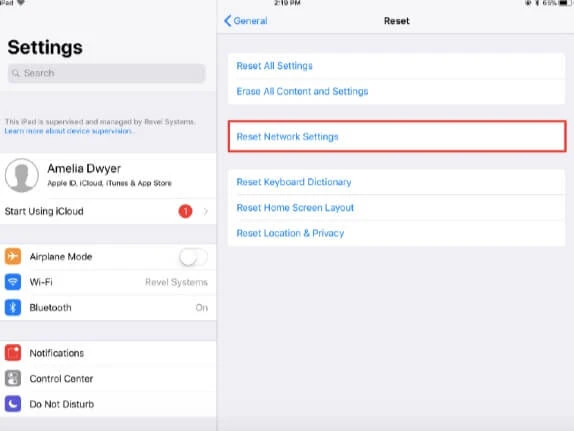 9. Erase Your iPad and Set Up As New
Have the aforementioned solutions solved your iPad wifi connection problem? If not, another solution is recommended to you: factory reset your iPad. This will refresh all the iPad settings, including WiFi function. Before resetting your iPad, keep in mind to perform a full backup of the important data on iPad since all of the data will be deleted after resetting the iPad.
After after, follow these steps to erase your iPhone and set it up as a new one:
Connect your iPad to the computer using USB cable and launch iTunes.

If you are prompted to trust this computer, just tap on Trust on the home screen to proceed.

When the iPad icon shows on the navigation bar in iTunes, click on it and go to the Summary section.

Tap on Back Up iPad option before restoring the iPad system. Then tap on Restore iPad to start restoring the device to factory settings.
When the iPad is set as a new one, follow the setup instruction to go back to the WiFi settings interface. Connect the iPad to the WiFi and check if it is working.
10. Fix iPad Won't Connect to WiFi without Data Loss
The last solution is to use a third-party tool like FoneGeek iOS System Recovery. It is a professional tool to repair all kinds of iOS issues like iPad not connecting to WiFi, iPhone touch screen not responding, iPhone stuck in black screen/white screen, etc.
Millions of users have downloaded and user our software and famous sites such as CNET, Software.Informer, Filehorse, GetDroidTips, Lera Blog, Webku have highly recommended our software.
Step 1. Launch FoneGeek iOS System Recovery on your computer and choose "Standard Mode", then connect your iPad using a USB cable.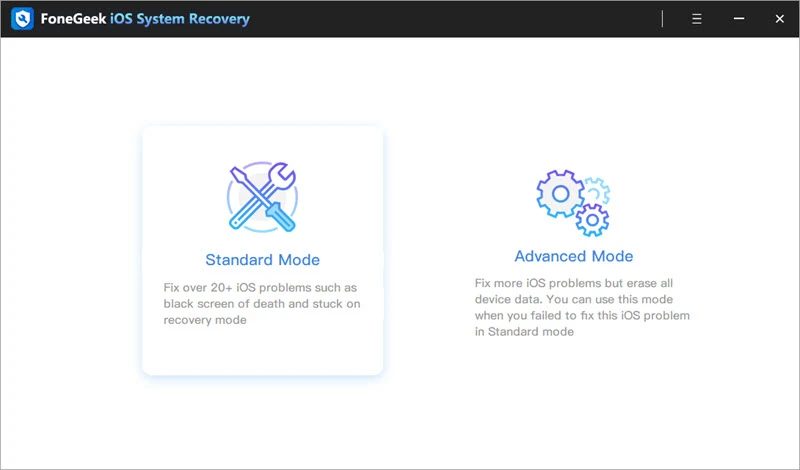 Step 2. When the program detects the iPad and displays the firmware versions, choose one that matches the device version and click on "Download".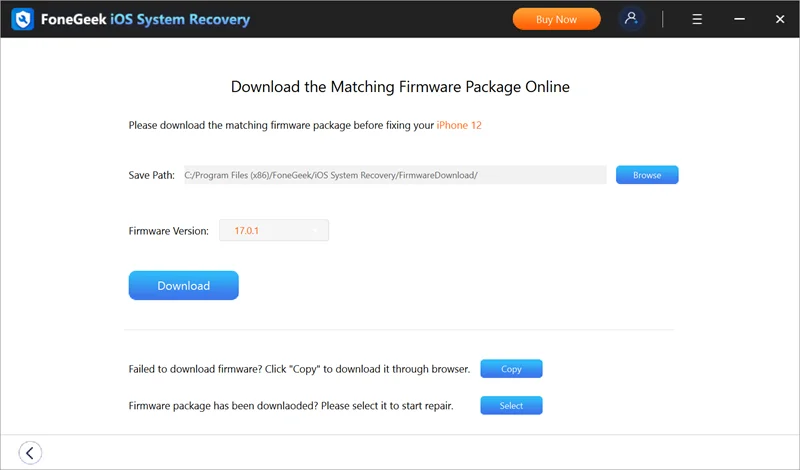 Step 3. Once the download is complete, click on "Fix Now" and the program will immediately start to repair the iPad. After that, this WiFi connection issue will get fixed.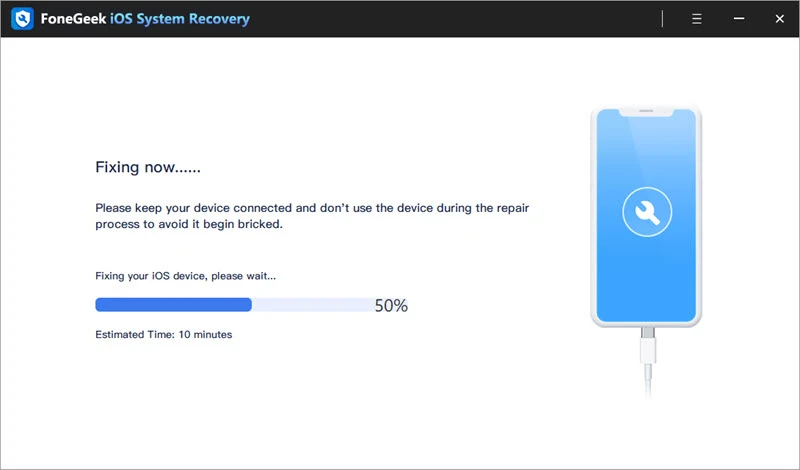 Conclusion
If you have run into the problem of iPad won't to WiFi recently, then don't hesitate to try the 10 easy methods we show you above. Hope your iPad is connecting to Wi-Fi again. If not, your iPad may have a hardware issue. You'd better visit a local Apple Store to get your iPad repaired.

Monday on Aug 26, 2019, 21:28:35 GMT / Post By Fay J. Melton to iOS 15
Fay J. Melton has explored the area of technology and software for more than 5 years and he is enthusiastic about helping users solve various technology issues.

Home
>
iOS 15
>10 Quick Tips to Fix iPad Won't Connect to WiFi in iOS 15