"I tried to update my iPhone 11 and it has now been on a blank screen with the words 'Updating iCloud Settings...' for more than 15 hours. There's nothing I can do to get out of it. What should I do?"
Updating your iPhone to the newest iOS 14 will let you enjoying many new features and functions. It can be very problematic if the iOS update process is interrupted or the screen just shows "Updating iCloud Settings". If your iPhone is stuck on updating iCloud settings screen for a while, there are several things you can do to fix the problem and hopefully continue with the iOS 14 update.
In this article, we will address this problem and provides some effective solutions to bypass the "Updating iCloud Settings" screenand continue with the update.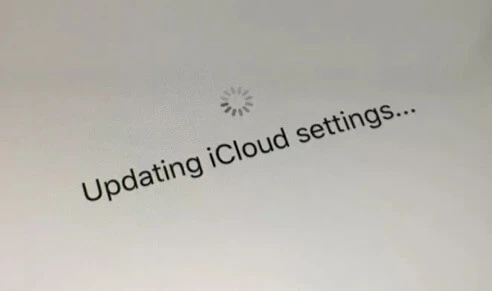 Why Is iPhone/iPad Stuck on Updating iCloud Settings
Before we get to the solution, it is very important to understand the reasons why your iPhone or iPad is stuck on "Updating iCloud Settings". This way, you can take the necessary measures to avoid the problem in the future. The following are some of the most common ones:
1. Insufficient Storage Space
When your device is running out of storage space, it can be very difficult for it to perform some common functions that keep it running effectively. Stability and performance of the device are significantly hindered, a factor that can cause this update error as well many other issues.
2. Apple Servers May Be Down
Every time Apple launches a new update of iOS firmware, millions of iOS users rush to update their devices. This can cause significant strain on the Apple servers which can result in various issues when updating the iOS device including this particular one.
3. Unstable Internet Connection
You need connect to a stable and reliable Internet connection to successfully update your iPhone or iPad. The process can be hindered when the connection is insufficient.
4. Low Battery
Apple advises that you maintain at least 50% battery capacity during an iOS 14 update. Low battery can prevent an update from completing successfully and also cause certain problems when updating the device. You'd better connect the device to a charger while updating.
How to Fix iPhone Stuck on Updating iCloud Settings
Now that you know some causes of this issue, the following are effective solutions you can take to fix the problem once and for all:
1. Restart/Force Restart iPhone
Restarting your iPhone can refresh the device which might help to fix this problem and get the device updating again. To restart the iPhone, just press and hold the side/power button, then slide to power off. Press and Hold the power button again until the Apple Logo appears on the screen.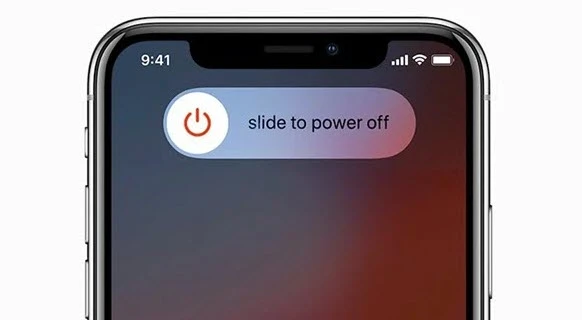 If a simple restart doesn't work, you can try to force restart the device. Here's how to do it based on the device model you have:
For iPhone 8 and newer models: Quickly press and release the volume up button, then do the same with the volume down button. Press and hold the power button until you see the Apple Logo on the screen.

For iPhone 7 and iPhone 7 Plus: Press and hold the power button and volume down button simultaneoully unti the Apple logo appears.

For iPhone 6s and former models: Press and hold the power button and home button at the same time until you see the Apple logo.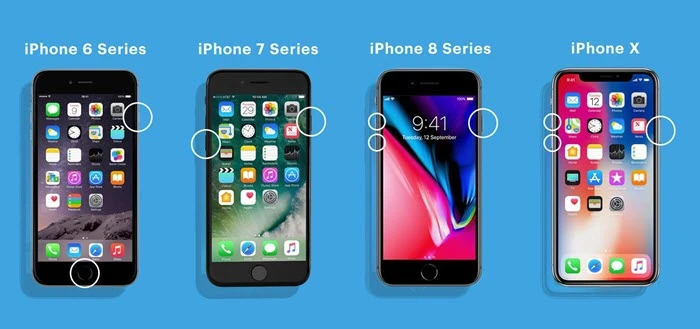 2. Check iCloud Status
If the update process is not working correctly, then it is a good idea to check the iCloud servers to make sure they are working correctly. You can do that by going to the official Apple website and checking the system status for iCloud. If the servers are down, you just need to wait for them to come back up to update the device. If they are working just fine, try our next solution.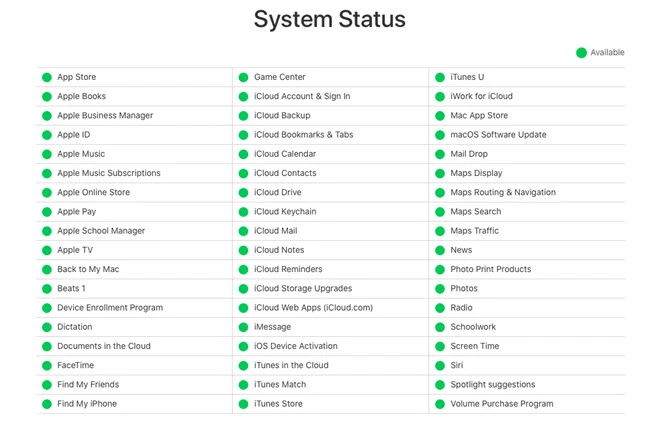 3. Check Wi-Fi Network
If you are not connected a stable network, you won't be able to update the device. Follow these simple steps to check whether you are connected to a strong Wi-Fi network:
Open Settings on your device and then tap on "Wi-Fi".

Select the network you are using and the tap "Forget this Network".

Tap on "Reconnect" and enter your Wi-Fi password or select another Wi-Fi network to use.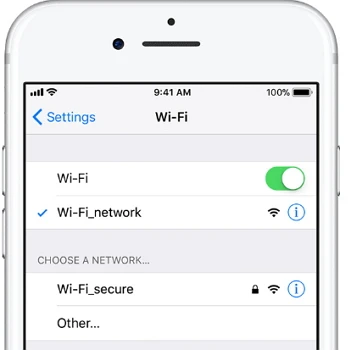 4. Check iPhone Storage
To avoid such stuck issues during the iOS update process, you should make sure that your iPhone has enough storage space for the update. Here's what you need to do:
On your iPhone, head to Settings > General > iPhone Storage to check your device's storage capacity.

If your iPhon's available storage is very low, try to delete some unnecessary files to free up some space.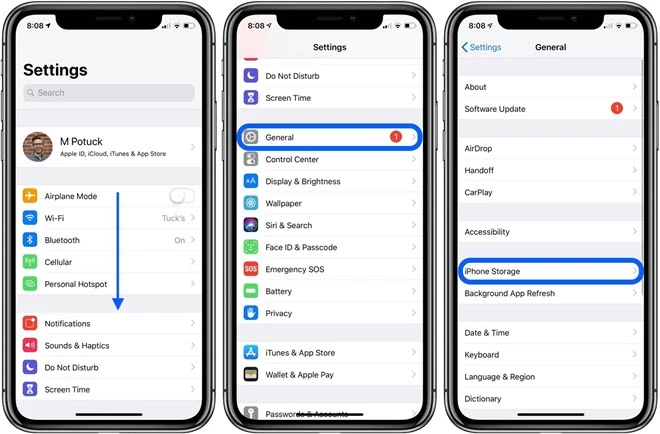 5. Skip iCloud Setup
You can also choose to skip setting up iCloud to avoid this problem. Here's how to do it:
During the update process, you can click on the Home button to finish the process.

Click on "Updates Completed" and the "Sign in to iCloud" window will appear. Simply click on "Skip" to skip this step.

You can now access your device without having to face this problem in future updates.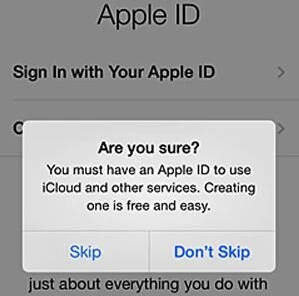 6. Sign Out of iCloud and Sign In
Signing out of iCloud and then signing in again has been known to refresh the device settings and prevent any issues with iCloud including this iPhone stuck on updating iCloud settings issue. Here's how to do it:
Open the Settings app on your device.

Scroll down to find iCloud.

Sign out of iCloud, wait a few seconds and then sign back in.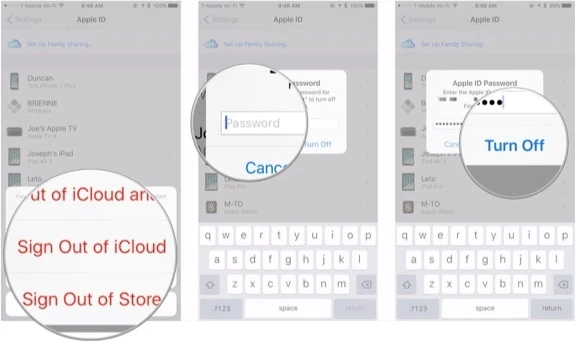 7. Enable All Backup Options
It is also very important that you enable all available backup options or the updating iCloud settings could be stuck.
To make sure that you have enabled all backup options, go to Settings > iCloud and make sure that all data options under iCloud are enabled. If there are some that aren't enabled, enable them and then try updating the device again.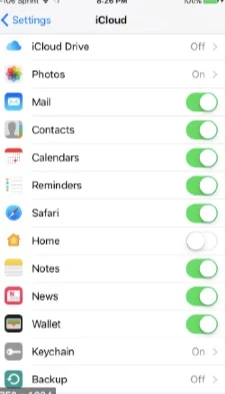 8. Update iOS Using iTunes
If the iPhone stuck on updating iCloud settings problem still persists, you should consider updating the device using iTunes. Here's how to do it:
Open iTunes on your computer ad ensure that you are running the latest version.

Connect the iPhone to the computer using USB cable and when iTunes recognizes the device, go to Summary and click on "Check for Updates".

If an update is available, click on "Download and Update" and keep the device connected to the computer until the process is complete.
9. Using iOS Repair Tool
If none of the above solutions are working and you would rather not use iTunes to update the device, consider using FoneGeek iOS System Recovery. Thisthird-party iOS repair tool can help to fix iPhone/iPad stuck on updating iCloud settings as well as many other iOS related problems. You can use this program to fix various iOS issues without data loss.
To get started, download and install FoneGeek iOS System Recovery on to your computer and then follow these simple steps:
Step 1: Run this iOS repair tool on our computer and select "Standard Mode" in the main window to proceed.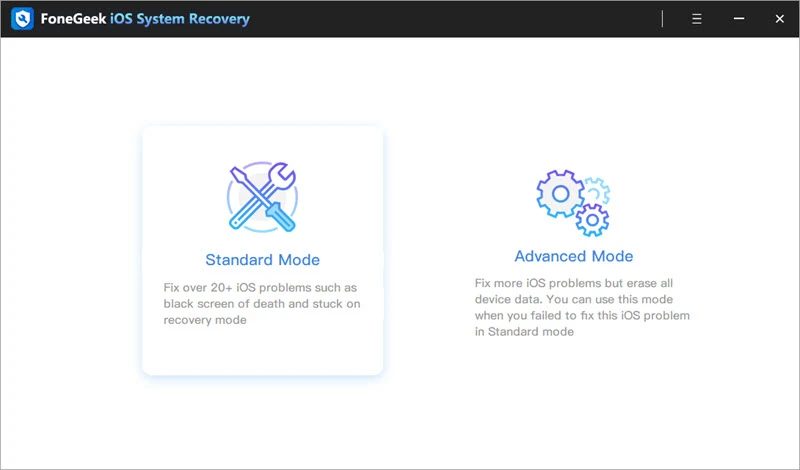 Step 2: Then connect your iPhone to the computer using USB cable. The program will detect the device and provide the most suitable firmware for it. Simply click "Download" to allow the program to begin downloading the required firmware.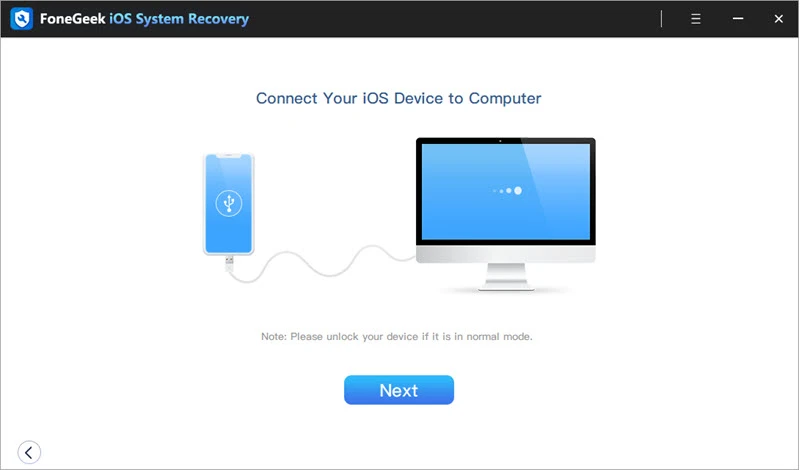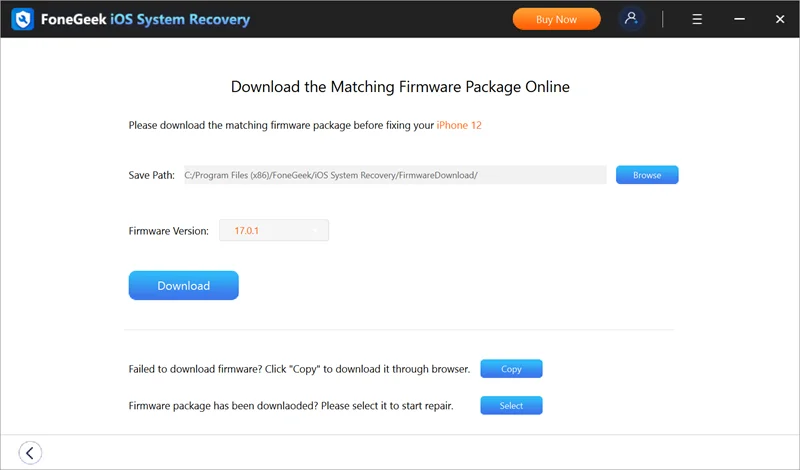 Step 3: As soon as the firmware download is complete, click on "Fix Now" and the program will begin fixing your device. In a few minutes, the iPhone will restart and hopefully be able to update smoothly.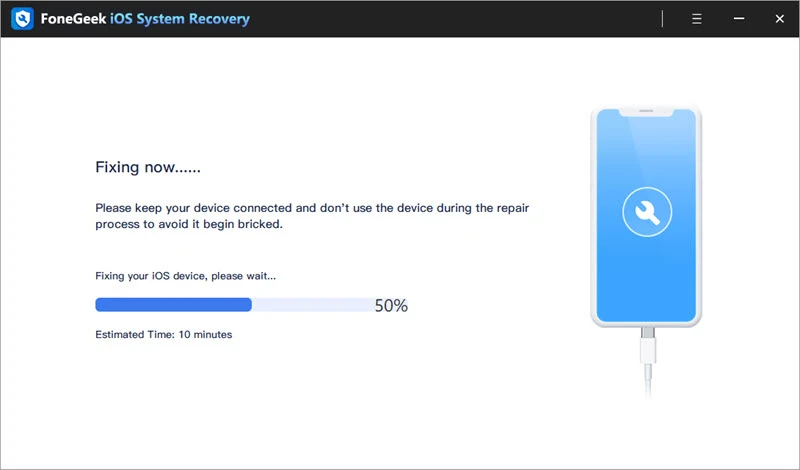 Conclusion
If your iPhone is stuck in "Updating iCloud Settings" and cannot update, one of the above solutions should be able to help. Since it can be difficult to determine the main cause of the problem, we recommend that you try each of the solutions until you find one that works. Post your questions or comments on this topic below.

As a professional writer who is interested in technology, Edwin J. Parke has helped thousands of users by offering various tips to solve their problems.

Home
>
iOS 15
>iPhone/iPad Stuck on Updating iCloud Settings? 9 Ways to Fix It