In general, the issues of iPhone touch screen not working or iPhone screen freezing are always summed up in the insufficient memory problem.
However, some users encountering the iPhone screen not working issue said that this issue may not be caused by insufficient memory.
Instead, this problem comes upon after they updated the device to iOS 16. Not to worry, in this article, all the solutions will be introduced in detail.
What Causes the Issue of iPhone Touch Screen Not Working?
We should, first of all, have a clear idea of why iPhone touch screen is not working. The physical part on the iPhone screen may process the touch screen working incorrectly. Or in another case, if there is a hardware or software problem, the iPhone touch screen may also stop working. So we will help you get over this issue in this post.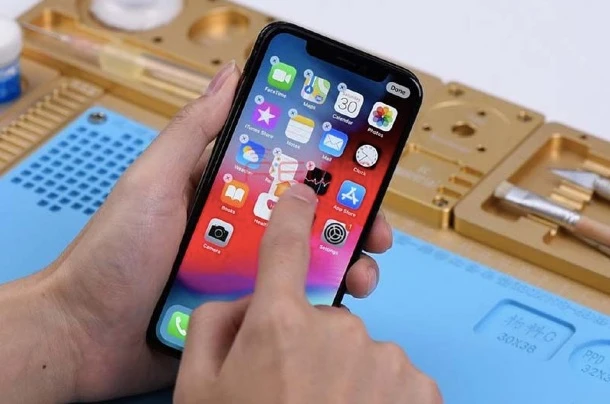 1. Clean Your iPhone Screen and Hands
Before we try other complex tips to fix the iPhone touch screen not working issue, it's important to clean your iPhone screen and hands. Do you know that the sensibility of your iPhone's touch screen can be affected by a thin layer of oil, water or debris? Make sure that your hands and touch screen are clean.
2. Restart Your iPhone
Before trying out other troubleshooting methods, what you can do primarily is to force restart your iPhone to solve the iPhone/iPad touch screen not working problem with the procedures below.
Step 1: Keep pressing the sleep/wake button for about 7 seconds until the slide to power off slider appears on the screen.
Step 2: Just slide it to power off the device.
Step 3: After the device is powered off totally, hold and press the sleep/wake button again to turn on the iPhone.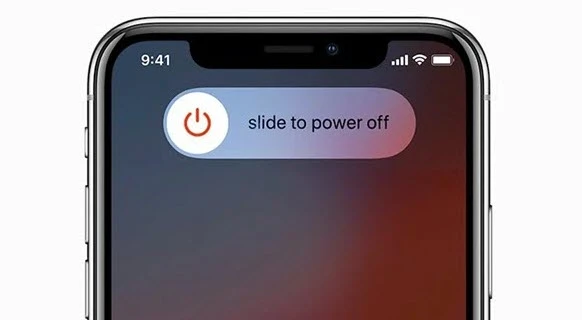 In most cases, the iPhone touch screen will work properly.
3. Remove iPhone Screen Guard
In order to protect the iPhone screen from being scratched or broken, many people choose to post the screen guard. However, the screen guard may sometimes cause the touch screen fail to respond. You can remove the screen guard to see if the iPhone screen not responding to touch issue can be resolved.
Step 1: Gently remove the screen guard from your iPhone.
Step 2: Take out of the cleaning cloth and wipe the screen.
Step 3: Turn on your iPhone and the touch screen may be responding to touch.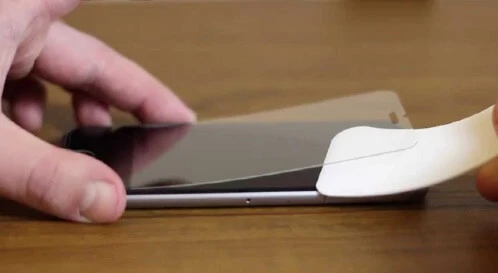 4. Remove Problematic Messages/Files
If your iPhone touch screen is not responsive or frozen after downloading some photos, videos or other files, then these files should be the culprit.
In this case, you should find and remove the file to see if the touch screen problem can be fixed or not.
5. Adjust 3D Touch Settings
We found that the iPhone screen unresponsive to touch can also be generated by 3D Touch after the test. Thus we also advise you to modify the 3D Touch sensitivity by following these steps:
By default, the sensitivity of 3D Touch is set to "medium", but you can adjust it by going to Settings > General > Accessibility. Then choose to turn off 3D Touch completely, or adjust its sensitivity to low, medium, or high.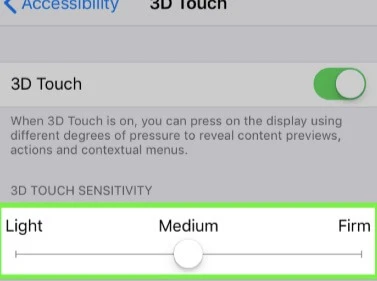 6. Free Up iPhone Storage
Sometimes, the iPhone touch screen will not work properly if there is insufficient space on iPhone. Hence, you should ensure that your iPhone has enough storage to settle this touch screen problem.
Step 1. Open Settings from your iPhone. Just slide down and click General.
Step 2. Select "Storage & iCloud Usage" and tap on "Manage Storage".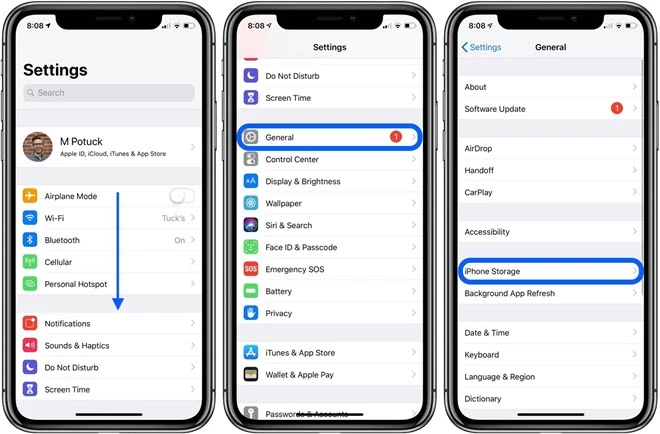 Then you can see the usage of your iPhone space as well as the free space. If the free space is nearly 0 byte, you can uninstall useless apps or media files from your iPhone to release more space.
7. Uninstall and Reinstall Problematic App
Do you know that the iPhone screen may also be unresponsive to touch for some problematic apps? Sometimes, it is not the problem related to your iPhone touch screen, instead it is the problem of the apps. When you open the problematic application, the iPhone screen will be freezing and not responding to touch.
Locate the problematic app and update it from iPhone settings. If there is still the problem of iPhone touch screen not working, you can uninstall it and then reinstall this app to see whether the touch screen issue will work as expected.
8. Fix iPhone Touch Screen Issue with Third-party Tool
FoneGeek iOS System Recovery allows you to solve the issue of iPhone screen not working, iPhone black screen with spinning wheel, iPhone stuck in white screen of death, stuck in recovery mode/DFU mode, won't turn on and all other issues. Besides, it is the best alternative to downgrade iOS version without data loss.
It supports all models of iPhone, iPad and iPod touch, such as iPhone 14, iPhone 13, iPhone 12, iPhone 11, iPhone XS, iPhone XR and iPhone XS Max, etc. This software is divided into Windows and Mac version, you can download it to your computer according to your computer system.
Step 1. Download the right version of this software on your computer and install it after the downloading is complete, then run it.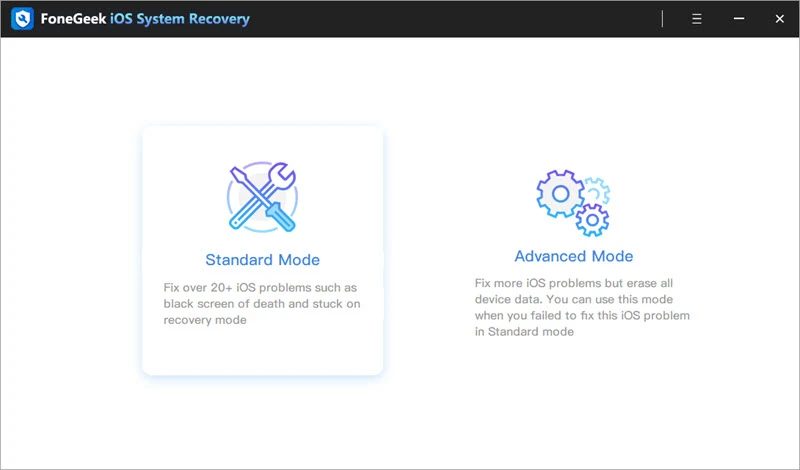 Step 2. Now connect your iPhone to the computer. If iOS System Recovery doesn't successfully detect your device, just put it into the DFU mode or Recovery mode by following the instructions put on the interface.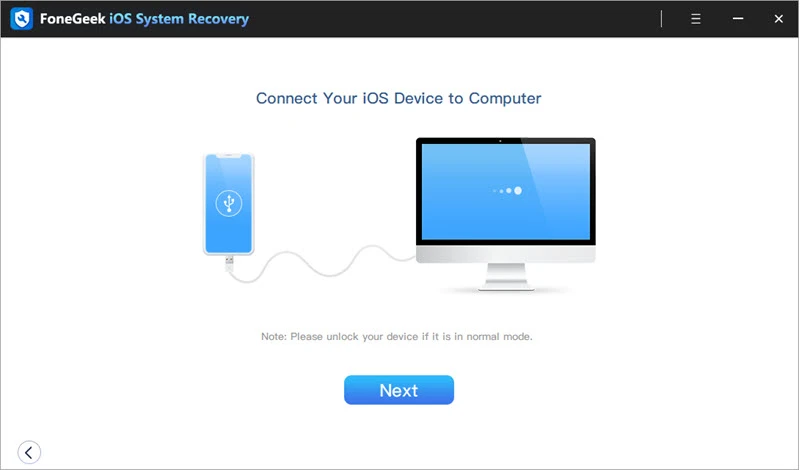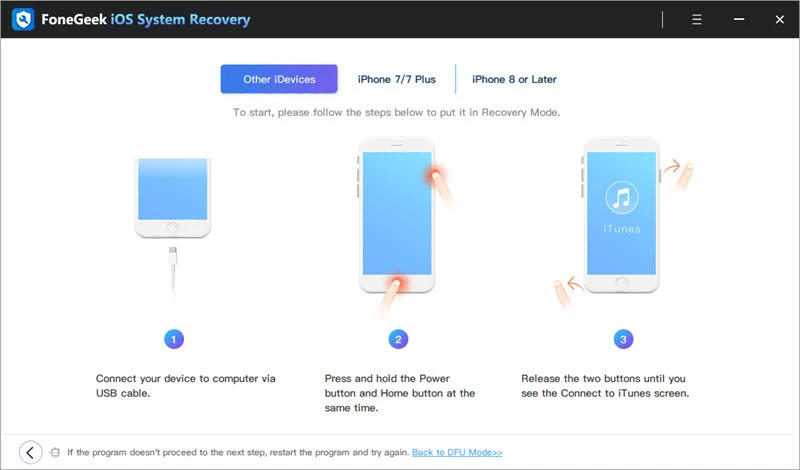 Step 3. The device will soon be detected as it is in Recovery/DFU mode. After that, you can see that al the firmware versions are listed on the interface. Choose the most relevant one and tap on "Download".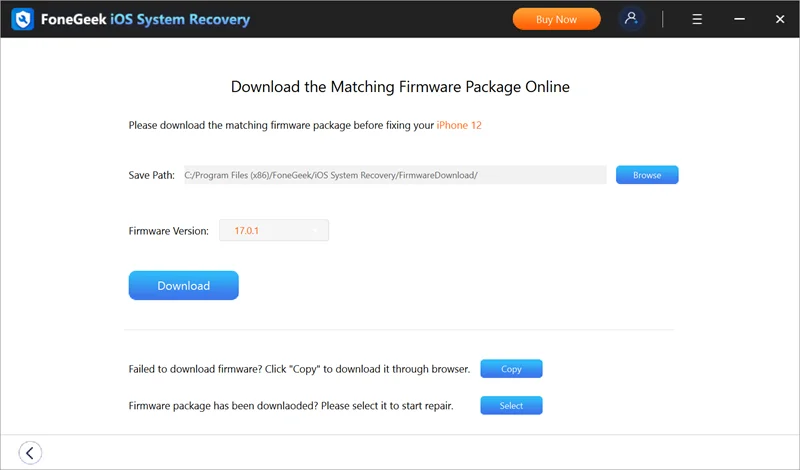 The iPhone screen will work properly after the repair process is finished.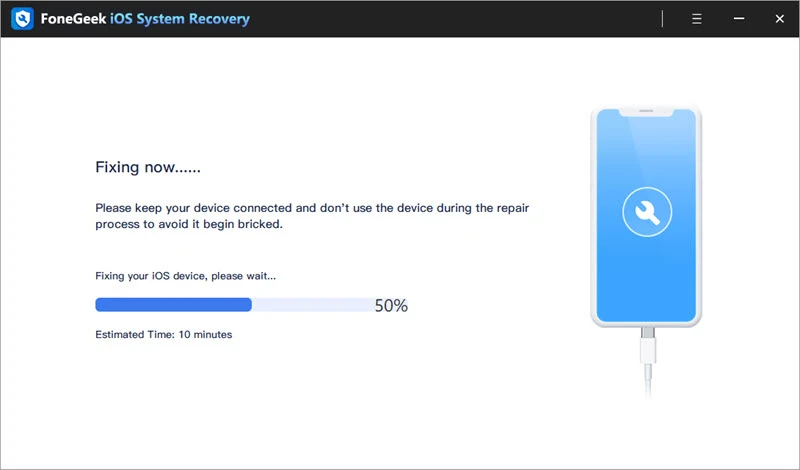 9. Seek for Professional Support
You might as well seek for the most professional support from Apple Store if the troubleshooting methods introduced in this article are not useful to settle the issue of iPhone screen not responding. Go to the local authorized Apple Store and figure out what the problem is. And there is a strong likelihood that there is a hardware issue on the device.
Conclusion
If the issue of iPhone touch screen not working comes out accidentally, you can try the tricks provided above. Among all the solutions, FoneGeek iOS System Recovery is best choice for you because it is very popular for fixing all iOS issues on iPhone/iPad/iPod touch.