User Concern
"After a recent iOS update, my iPhone disconnects from WiFi whenever the screen locks. This is a HUGE problem as I am at a location without cellular service so I need to use WiFi Calling to make and receive calls. When my phone goes into sleep mode (with the screen blank), and the WiFi disconnects, I can no longer receive phone calls."

Many iPhone users have encountered WiFi problems at some point or the other, for example: "WiFi disconnects when iPhone is locked".
Usually, iPhone may choose to disconnect from WiFi becuase it fails to recognize the network connection when the device is locked or there is a bug on the device that's stopping it from connecting WiFi properly.
If your iPhone disconnects from wifi when locked or in sleep mode, you've come to this right place. Read on this article and learn 11 effective ways to fix this issue.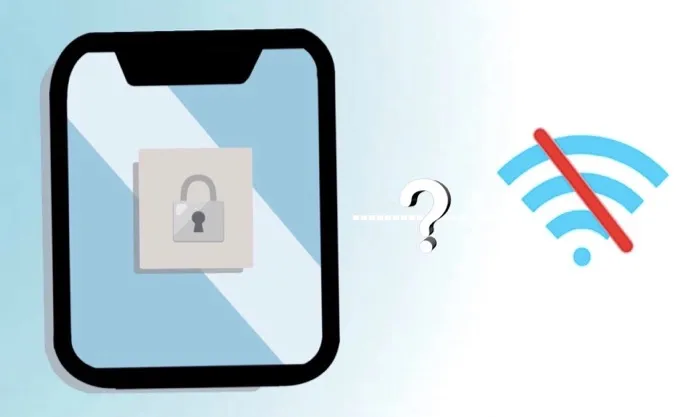 1. Force Restart iPhone
A force restart can help to fix many minor glitches on iPhone or iPad, including this iPhone/iPad WiFi disconnects when locked issue. So, don't hesitate to give it a try.
To force restart iPhone 8 and later: Simply press and release the volume up button quickly, press and release the volume down button quickly, then press and hold the side button until Apple logo shows up.

To force restart iPhone7 or 7 plus: Press and hold the volume down button and power button at the same time unti you see the Apple logo.

To force restart iPhone 6s and earlier: Press and hold the home button and power button simultaneously unti Apple logo appears on the screen.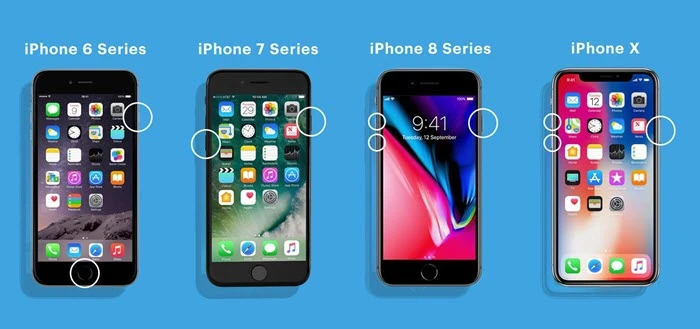 2. Forget and Re-join WiFi Network
In our experience, any WiFi network connection problems can be resolved by forgetting and rejoining the WiFi network.
Open the Settings app and tap WiFi. In the wireless LAN interface, click the "i" icon next to the WiFi network.

Then click "Forget This Network". In the pop-up of "Forget WiFi Network" interface, click "Forget".

Go back to the WiFi network interface, re-click the name of the WiFi network you want to connect to, and then enter the correct WiFi password to connect.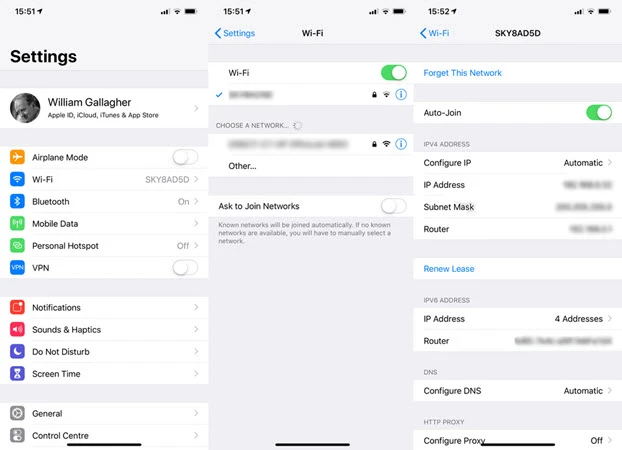 After successful connection, lock your iPhone and check whether WiFi will still disconnect.
3. Renew DHCP Lease
If forget the WiFi network doesn't solve the problem, you can try to renew the DHCP lease of your network and obtain a new IP address for your iPhone. To renew the lease of your network, follow these steps:
Open the Settings app and go to WiFi, then tap on the "i" icon next to the Wi-Fi network.

Scroll down to locate the "Renew Lease" option and tap on it.

Tap on "Renew Lease" again on the popup to confirm the action.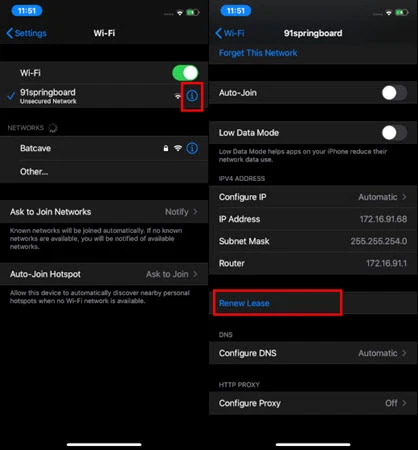 4. Disable Wi-Fi Networking Services
It is proven that WiFi disconnects when iPhone is locked problem could also be eliminated by turning off the option of Wi-Fi networking services.
Open the Settings app on your iPhone and click on "Privacy".

Hit on "Location Services" and then "System Services" to toggle off "Wi-Fi Networking".
5. Disable VPN from iPhone Settings
The WiFi connection on iPhone may be unstable when VPN feature is enabled. Therefore, you may need to turn off this feature to see if it is woking to salve this iPhone keeps disconnecting from wifi when locked problem.
On your iPhone, go to Settings > General > VPN and toggle off the VPN if it is activated. If you have an VPN app installed on the device, you can remove the app or use another one.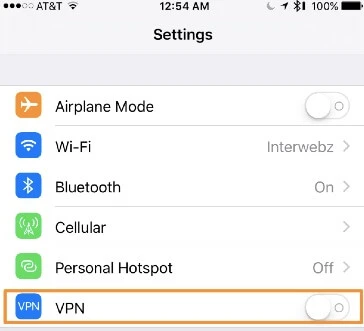 6. Turn On Auto Join
If you have disable Auto Join, each time you lock your iPhone and unlock it again, it is going to disconnect from WiFi. So the next thing you can do is to turn on Auto Join if the WiFi disconnects when your iPhone is locked.
To do that, go to Settings > Wi-Fi and tap "i" to make sure that Auto Join is enabled. Once the Auto Join for the Wi-Fi network is on, you can lock your iPhone and check if it still disconnects from the WiFi.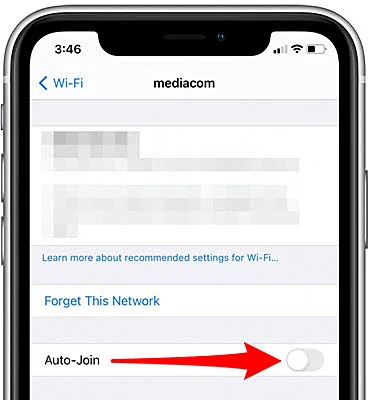 7. Turn Off Wi-Fi Assist
With Wi-Fi Assist, the iPhone will turn on the cellular data when the connected Wi-Fi network is poor or there is no available Wi-Fi network. And this may be the cause of WiFi disconnects when iPhone is locked or in sleep mode. So, you can turn off the Wi-Fi Assist.
Click on "Cellular" on the iPhone Settings interface.

Find the option of "Wi-Fi Assist" and toggle to turn it off.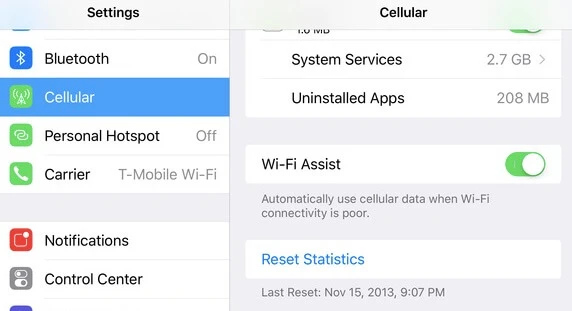 8. Check WiFi Router
Sometimes, when the WiFi router is used for a long time, the WiFi will disconnect when iPhone is locked. In this case, you can check if there is anything wrong with the router.
Power off the WiFi router using the ON/OFF button if available or simply unplug the power cable. Wait for few seconds and power on the router.

There is a factory reset button at the back of the WiFi router. Just long press this button to reset the wifi router. After reset, enter the broadband account and password to see if it works for you.

Also, try to update the router firmware if it is outdated. The process of updating the WiFi router may vary on different router manufacturers. You'd better check the user manual or directly contact the manufacturer for help.
9. Reset Network Settings
There may be some problems with the iPhone system if the WiFi still disconnects when the phone is locked. You can solve this problem by resetting the iPhone network settings.
Go to Settings > General > Reset > Reset Network Settings to reset the iPhone's network. You can rest assured that this network reset will not erase the iPhone data, but the WiFi passwords stored on the device will be reset. Wait for the system to restore and reboot, then try to connect to the WiFi network to see if the WiFi connection is normal.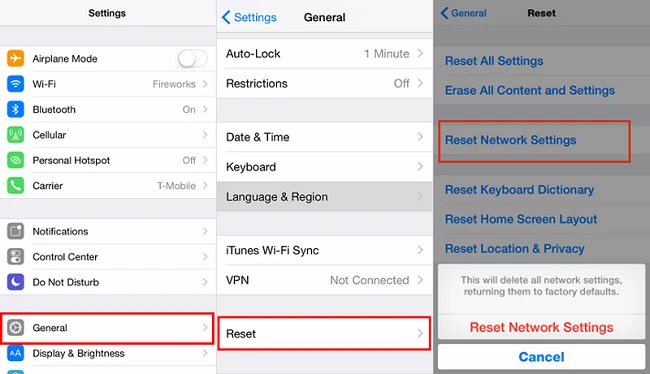 10. Update Your iPhone
If your iPhone is running an old iOS version, the device may run into some software problems which can lead to this WiFi disconnect error. In this case, you can update your device to the latest iOS version.
Navigate to Settings > General  and tap on "Software Update". Check out if there is an new iOS update available. If yes, tap on "Download and Install". Once you've installed the iOS update, you can check if your iPhone disconnects from WiFi when locked.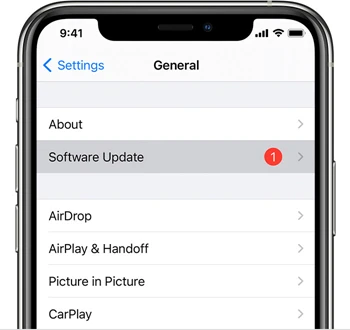 11. Ultimate Way to Fix iPhone Disconnects from WiFi When Locked
If the issue is not hardware related, then it will be quite simple to resolve the software related issue by reading this part. It is understandably that you wish to have this WiFi issue fixed within the shortest time. The recommended way to fix this WiFi issue is using FoneGeek iOS System Recovery. All the iOS related problems can be settled with this software without data loss.
Exclusive skills and technology are used to fix any stubborn problems without deleting or modifying your iPhone data.

Well-known sites have given positive reviews to our software, just like CNET, Software.Informer, Filehorse, GetDroidTips, Lera Blog, etc.

With easy-to-understand interface, you can easily use this software without asking other person for help.

It is workable for all iOS deviceS and all iOS versions, including the latest iPhone 13/13 Pro (Max) and iOS 15/14.
Simply follow the steps below to fix iPhone drops wifi when locked issue:
Step 1. Download and install FoneGeek iOS System Recovery on your computer, then run it and click on "Standard Mode" on the main window.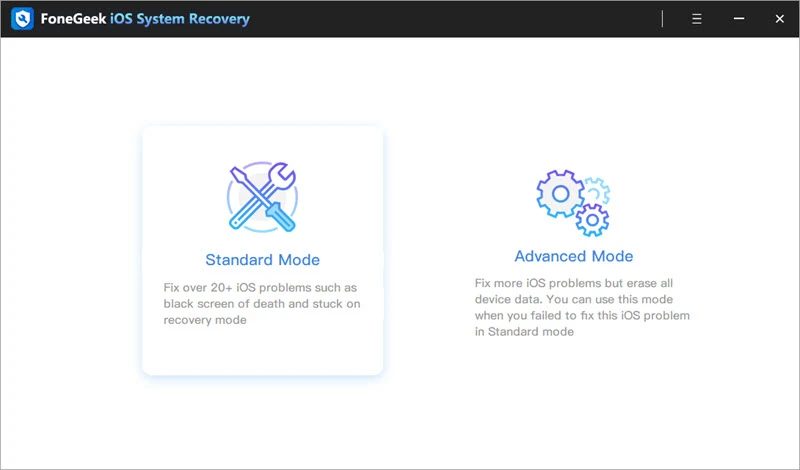 Step 2. Connect the iPhone that has the WiFi disconnect issue. If prompted, you need to follow the steps on the screen to get your iPhone into Recovery or DFU mode.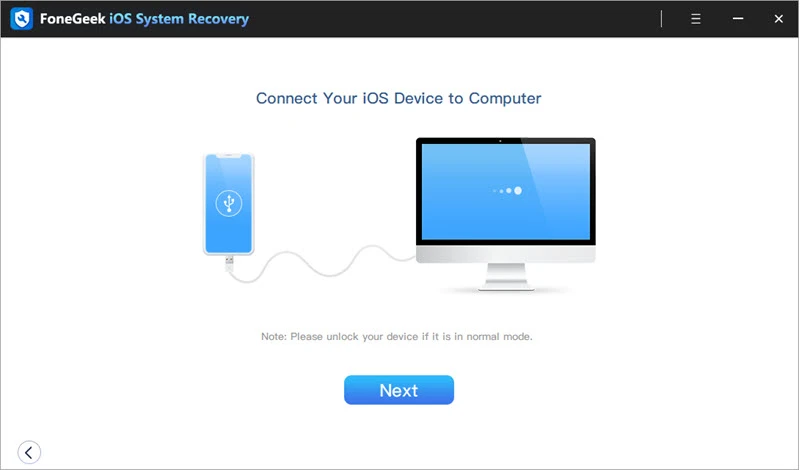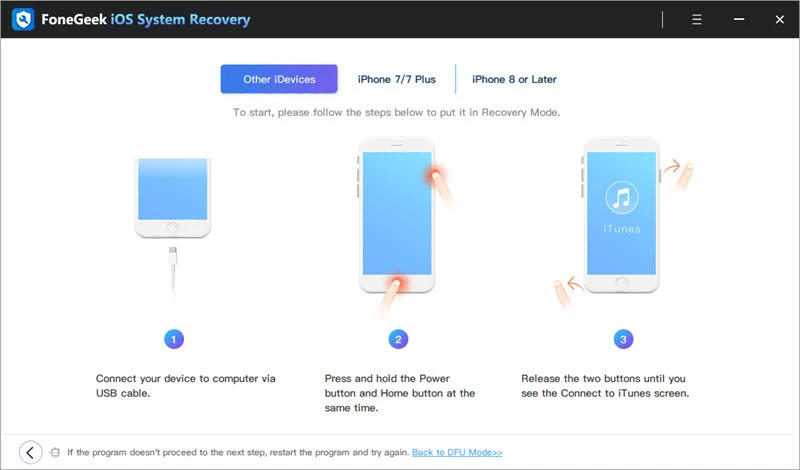 Step 3. The firmware package of different iOS versions that match the iPhone will be shown in the new window. Choose the firmware that matches the device most and click on "Download".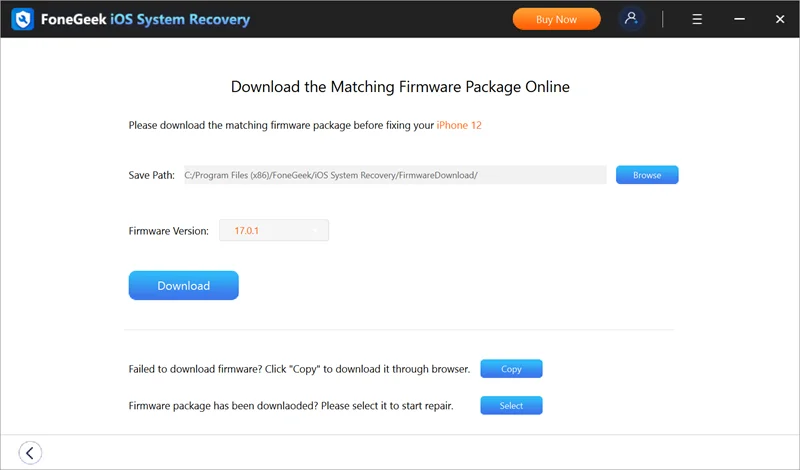 Step 4. The firmware will soon be downloaded to fix your iPhone. Click on "Fix Now" and the WiFi problem on the device will be fixed.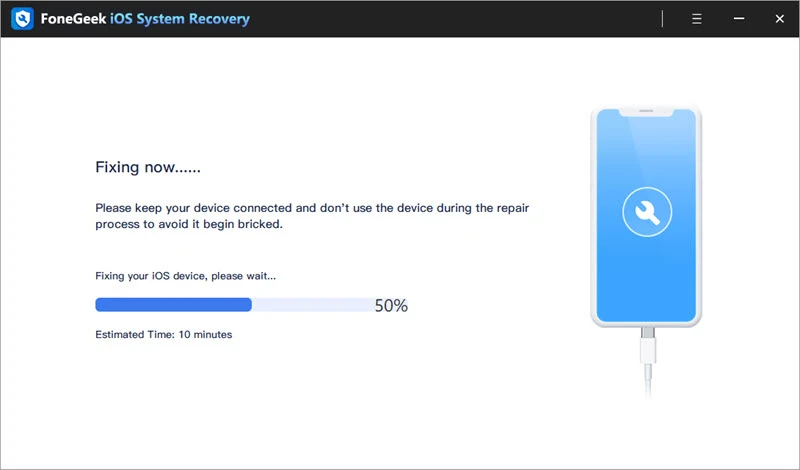 Bonus Tip: How to Keep WiFi On When iPhone is Locked
Adjust iPhone Settings: Turn off the WiFi LAN assistant and the Low Battery mode.

Hotspot Selection: Avoid to connect the WiFi network in public area. It is better to connect encrypted hotspots.
The above is the entire content of this article, hope this post will be helpful for you. If you have other questions, you can leave a message below.

Fay J. Melton has explored the area of technology and software for more than 5 years and he is enthusiastic about helping users solve various technology issues.

Home
>
iOS 15
>11 Tips to Fix iPhone Disconnects from WiFi When Locked