User Concern
"Since updating to iOS 16 I am having issues with wireless charging. Placing iPhone 11 on wireless charger, it shows the green battery, then it disconnects from charging and the garger flashes a blue LED. Is anyone else experiencing this or have an suggestions?"
Wireless chargers have revolutionized the way we charge our mobile devices. More and more consumers prefer to wireleass charging in their daily life. However, wireless chargers are not without issues. Many iPhone users report that their wireless chargers are not working correctly.
Your iPhone wireless charging is not working and you don't know what to do? Don't worry. In this article, we will show yow how to fix the wireless charger not working on iPhone and some of the best Qi-enabled wireless charger you can try.
Does Your iPhone Have Wireless Charging
Before we get into the solutions, let's first check that if your iPhone allows wireless charging. The following iPhones support wireless charging:
iPhone 12, iPhone 12 mini, iPhone 12 Pro, iPhone 12 Pro Max
iPhone SE 2 (2nd Generation)
iPhone 11, iPhone 11 Pro, iPhone 11 Pro Max
iPhone XS, iPhone XS Max, iPhone XR,
iPhone X, iPhone 8, iPhone 8 Plus
The iPhone 7 and earlier models don't support wireless charging.
What To Do When Your iPhone Won't Charge Wirelessly
If you are certain that your iPhone supports wirless charging but now it is not working, you should try the following solutions:
Check Your Charging Kit
The first thing you should do is to check whether the entire charging kit is working properly. Check the kit's elements such as the power source and the adapter for any visible defects.
You can try connecting the charger to another wall outlet and you can also check if the kit is compatible with the iPhone.
Take Off the iPhone Case
Some iPhone cases can interfere with wireless charging especially if they are thick. It is therefore a good idea to remove the iPhone case before trying to charge the device again.
Restart the iPhone
Another simple solution to fix the wireless charger not working on iPhone issue is to restart the iPhone. The restart effectively eliminates any software glitches that could be interfering with the device's proper function. Here's how to restart your device:
For iPhone 8, press and hold the power button until you see "Slide to Power Off" on the screen. For iPhone X or later, hold down one of the volume buttons and the side button.
Slide to power off the device and then press the power (side) button to restart the device.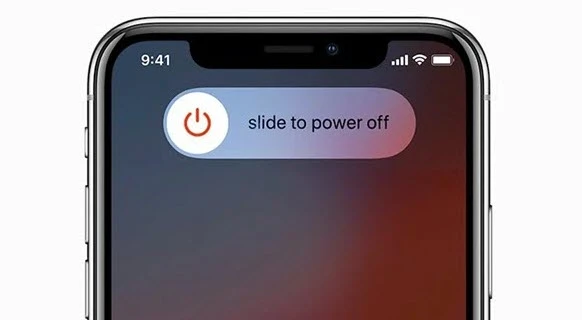 Hard Reset iPhone
If a simple restart doesn't work, you can try a hard reset. A hard reset has been known to temporarily fix the wireless charger not working on iPhone issue. Here's how to do it:
Press and quickly release the volume up button, press and quickly release the volume down button and then hold down the Side button until the Apple Logo appears on the screen.
Place Your iPhone In the Center of the Charging Pad
It is important that you place your devicet to the correct position on the charging pad. Ensure that the device is at the pad's center and that it is facing up.
Make Sure the Charger is Plugged in
The wireless charger not working on iPhone problem could easily be that the charging pad is not plugged in. So, before you go any further, check that the charging pad is plugged into a power source.
Make Sure the Charger is Qi-Enabled
Your iPhone will only work with a charger that is Qi-enabled. Therefore if everything you try doesn't work, you may need to check if the charger is Qi-enabled. If not, try using charger that is Qi-enabled charger.
Try to Charge Your iPhone with Another Charger
If your iPhone still won't charge wirelessly, there may be a problem with your charger. If possible, try to charge your iPhone with another Qi-enabled wireless charger and see if it will charge. If you don't have another one, you can use the USB charger instead.
Update Your iPhone
Wireless charging was introduced as part of an iOS firmware update. Therefore it is likely that the iPhone is not charging because your device is not updated. To update your iPhone, follow these simple steps:
Go to Settings > General > Software Update to check if a software update is available.
If an update is available, tap "Download and Install" and wait for the device to install the update.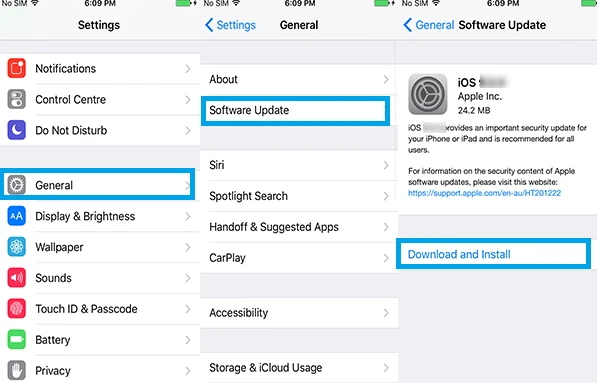 One-stop Solution to Fix Wireless Charger Not Working on iPhone
If all the solutions above don't work, it may be time to consider that the iPhone's software may be faulty in some way and therefore unable to charge wirelessly. In this case, third-party iOS system recovery software can help you fix the wireless charger not working on iPhone issue and get the device charging again.
The best third-party tool to use in this case is FoneGeek iOS System Recovery (iOS 16 Supported). It is easy to use and highly effective, which can fix the issue without causing data loss. Aside from this issue, this iOS System Recovery can also be used to fix a number of other iOS issues and iTunes errors.
To use FoneGeek iOS System Recovery to fix this problem, follow these simple steps:
Step 1: Download and install the program on to your computer and then launch it. Click on "Standard Mode" and connect the iPhone to the computer using USB cable.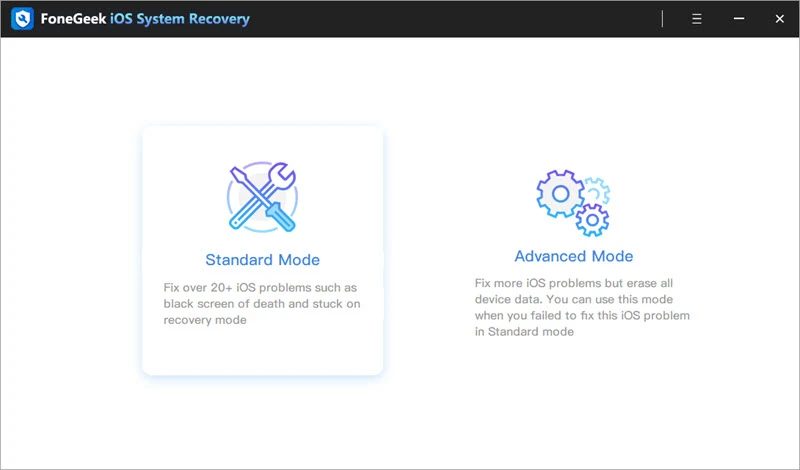 Step 2: If the program doesn't recognize your iPhone, follow the on-screen instructions to put the device in DFU/recovery mode to get it detected.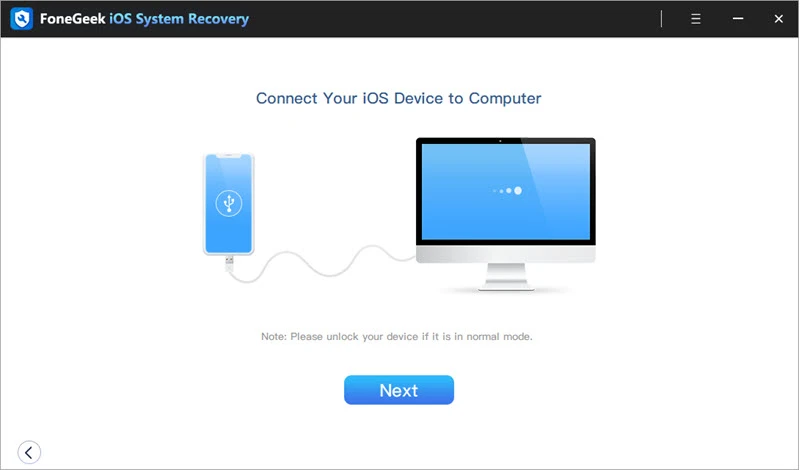 Once the device is detected, FoneGeek iOS System Recovery will provide the most suitable firmware for the device. Click "Download" to begin downloading the firmware.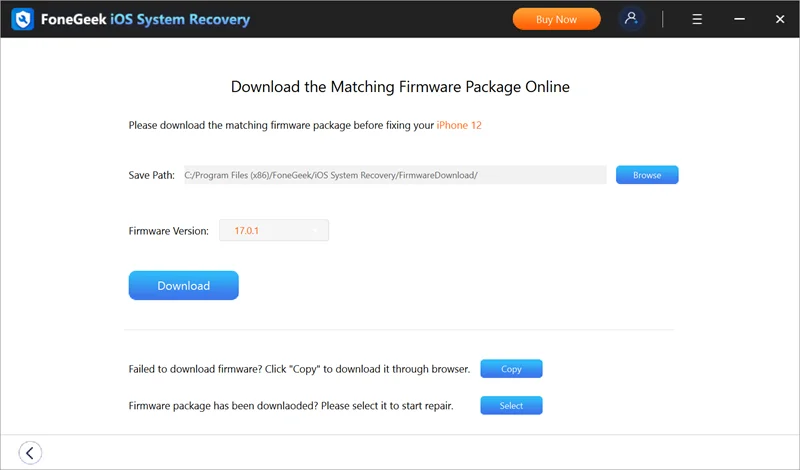 Step 3: When the firmware is downloaded, click on "Fix Now" to begin the repairing process. In a few minutes, the device will restart. You can then try charging the device to see if the problem has been fixed.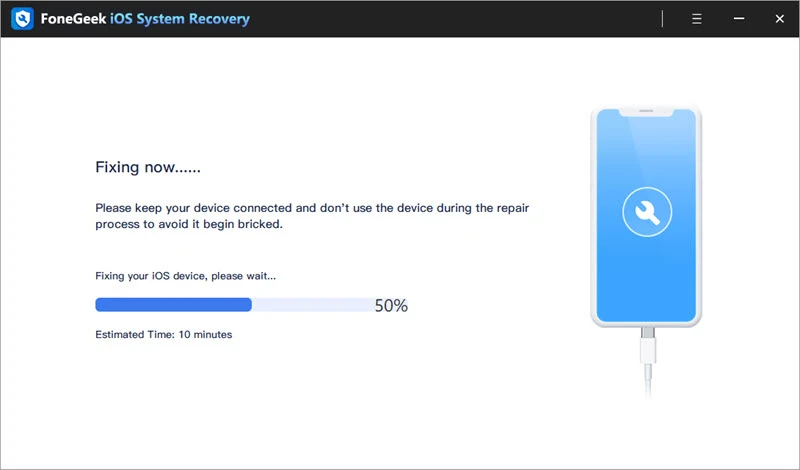 Best Qi-enabled Wireless Chargers You Can Try
If you are certain that you need to replace the charger for it to work correctly, the following are some of the best Qi-enabled wireless chargers to choose from:
1. The Morphie Wireless Charging Base
This is a small charging pad with non-slip coating on its discs. It small enough to fit on your nightstand and has proven effective in numerous tests.
2. Samsung Fast Charging Wireless Charging Convertible
If you want the best performance and very fast charging, use the 9W as opposed to the 5W.
3. Scosche MagicMount Charge
This is the best charger to choose if you intend to keep using your device while charging. It comes with a suction base and can be mounted on a table. It has an adjustable head to allow it to turn in any direction and a magnetic plate that holds the iPhone firmly during charging.
The Bottom Line
If your wireless charger is not working on iPhone 14/13/12, hope that one of the above solutions is of help to you. If your iPhone still doesn't charge wirelessly, it may be a hardware issue. In such case, you'd better take your iPhone into the Apple Store and ask for a repair.