When we need to transfer photos or other files saved on the mobile device, many of us will choose to transfer with WhatsApp or other social application. If you are using an iPhone and the device that you need to transfer the files to is also an iPhone, you can simply do it via the feature of Airdrop.
Actually, Airdrop is similar to the Bluetooth. Users can directly transfer pictures, files, etc. to iOS devices nearby if Airdrop is turned on, and the speed is faster than Bluetooth transmission.
However, after upgrading to iOS 15, the issue of Airdrop not working arises without warning. Don't worry about that, you can try a serial of tips given below to make Airdrop work as normal.
Part 1. What You Should Check First
Bluetooth and Wi-Fi must be turned on on both iOS devices to transfer and receive data, as the iPhone relies on Bluetooth to create a point-to-point Wi-Fi network between 2 devices, and then searching for nearby devices for transmission.

Make sure that Airdrop is enabled on both iOS devices and placed within 10 meters from each other.

At present, the Airdrop is only available on the iPhone 5 and later models, and the iCloud account is required. That is to say, the iPhone devices older than iPhone 5 do not support the feature of Airdrop.
Part 2. How to Fix Airdrop Not Working Issue (9 Solutions)
2.1. Turn Off and Turn On Bluetooth and WiFi
As discussed above, Bluetooth and WiFi should be turned on to ensure proper transfer via Airdrop. If you found Airdrop not working on iPhone, then turn off and re-turn on Bluetooth and WiFi from iPhone settings to see if it is helpful to fix this Airdrop issue.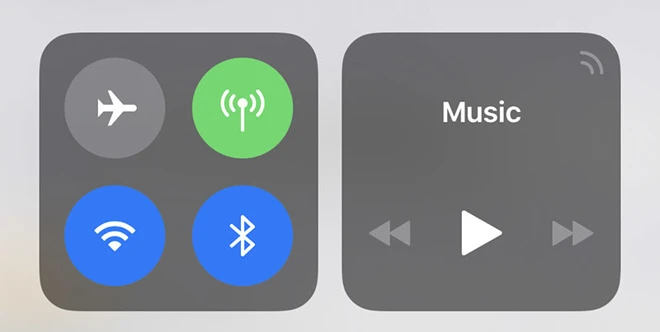 2.2 Turn Off Airplane Mode
If Airplane Mode is turned on, all the signals sent or received from iOS devices will be shut down. That's also to say, both the WiFi and Bluetooth will also be turned off to affect the usage Airdrop. Thus deactivate Airplane mode and try again.
Step 1. First, find and click Settings app on the main interface on iPhone to enter the settings interface.
Step 2. On the setup interface, the first option is Airplane. Slide the button to the left to turn it off.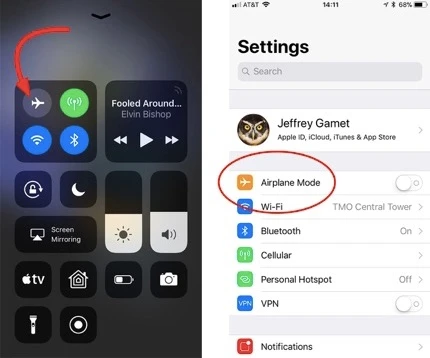 2.3. Restart Your iPhone
This is, so to speak, a traditional method to try because it is usually effective to make Airdrop work as normal. And it usually takes a moment to try. Don't give up if this solution doesn't fix iOS 15 Airdrop issue, try to re-sign into iCloud as below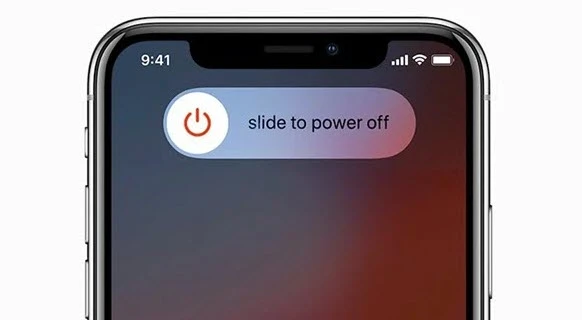 2.4 Sign Out and Sign In iCloud
Airplane is still not working to transfer photos or other data between 2 devices after turning on WiFi/Bluetooth and turning off Airplane mode? You can also try to sign out and re-sign in the iCloud account. It is also regarded as one of the best methods to fix Airplane not working issue.
Step 1. First, open the iPhone Settings app.
Step 2. Swipe with your finger to find "iCloud" in the settings list, then click it to enter.
Step 3. Sign out of the current iCloud account and resign in.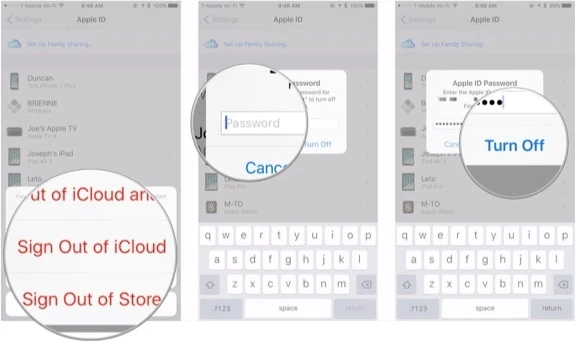 2.5 Change Airdrop Levels
There are 3 levels contained: Everyone, Contacts Only and Off. Among the 3 levels, "Contacts Only" is the most complicated since you must verify the contact. If the Airdrop is not working on iOS 14, you can change the level to "Everyone".
2.6 Reset Network Settings
Reset network settings will result in heavy losses. If Airdrop went wrong and prevents you from successfully transferring data or files to other iOS devices, you can try to reset the network settings on iPhone afterwards. Here is how:
Step 1. Run Settings application on the home screen of your iPhone.
Step 2. Click on General and hit Reset option.
Step 3. Find and tap on Reset Network Settings option on the bottom and you will be asked to enter the network passcode set before.
Step 4. After entering the passcode, re-click Reset Network Settings to confirm the reset.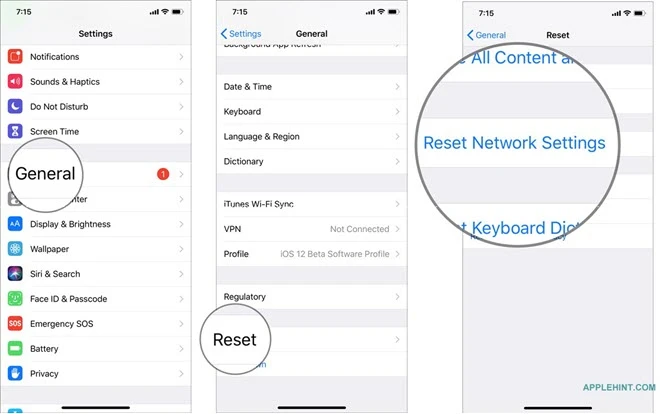 After the network reset is finished, the Bluetooth and WiFi will be disconnected from devices, you need to manually reconnect them on both of the 2 iOS devices. Then test to see if it is woking to transfer via Airdrop.
2.7 Upgrade iPhone to the Newest Version
Airdrop will also stop working for internal system errors on your iPhone. The basic way to solve system errors is to update the iOS version.
Step 1. Plug the device into a power supply and connect to the network via WiFi.
Step 2. Click on "Settings > General > Software Update".
Step 3. Click "Download and Install" to install the newest iOS 15 on iPhone.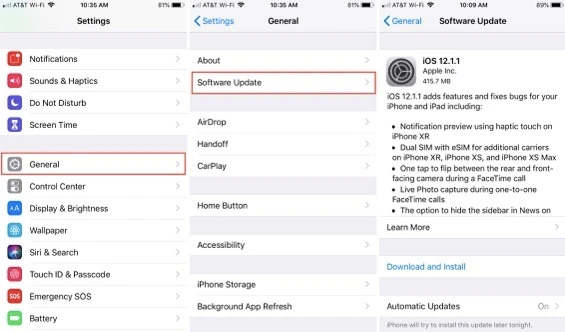 2.8 Fix Airdrop Not Working on iPhone without Data Loss
Before trying the way above, you need to know that all the data will be wiped out. To avoid unwanted effects, FoneGeek iOS System Recovery will be your another choice to fix Airdrop not working. As one of the most popular repair master to fix iOS issues, this software will be able to fix all iOS system issues that you may encounter without losing any data on your device.
Key Features of FoneGeek iOS System Recovery (iOS 15 Supported):
Troubleshoot Airdrop problems in one click without erasing any of your iPhone data.
Other large and small problems that you confront will also be repaired with ease, including iPhone ghost touch, iPhone stuck on press home to upgrade, stuck in boot loop, etc.
Reviewed and recommended by a great many reliable media sites.
Works for all device models, such as iPhone 12, iPhone 11, iPhone XS, iPhone XS Max, iPhone XR, etc.
Looking through the detailed guide below to fix Airdrop not working with FoneGeek iOS System Recovery:
Step 1. Once the program is downloaded and launched on your computer, click on "Standard Mode" tab.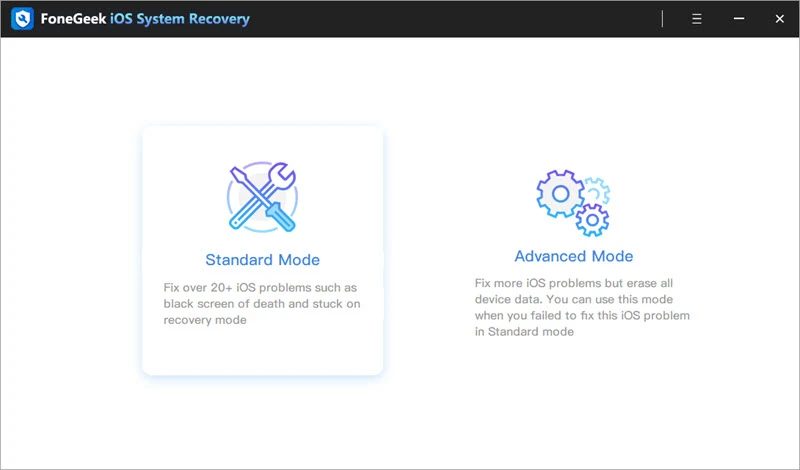 Step 2. FoneGeek iOS System Recovery will detect your device details, then click "Download" to download the most appropriate firmware package that will fix the existed issues on iPhone.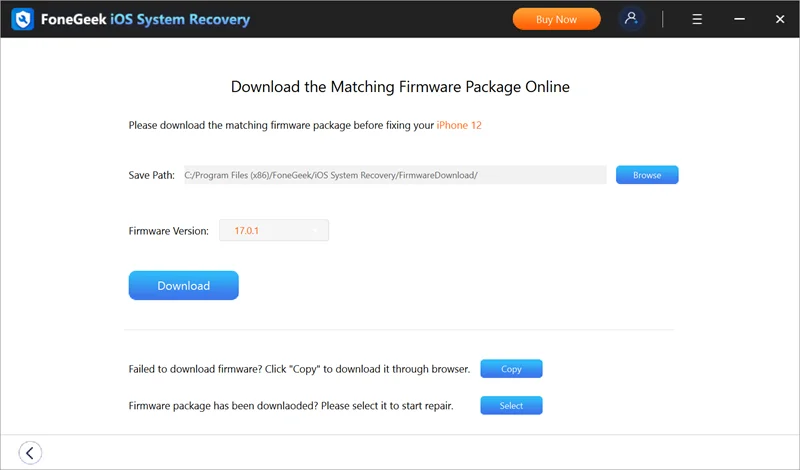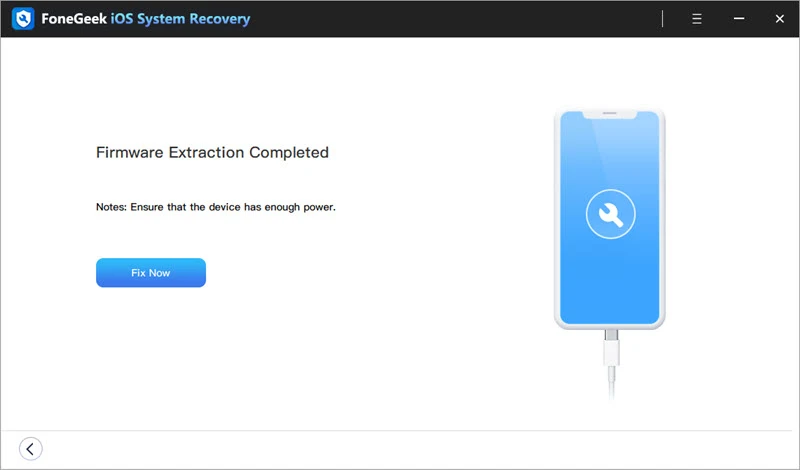 2.9 Alternative Method to Fix Airdrop Not Working
We have known that the core feature of Airdrop is its data sharing feature. You are able to simply transfer your photos, contacts and other data from one device to another in one click via Airdrop. If Airdrop is not working on iPhone and the solutions above failed to fix this issue, then why not use another transferring tool to for data transfer? FoneGeek Backup & Restore is one of the best tools to transfer almost all data between two iOS devices or transfer from iOS devices to pc in one click.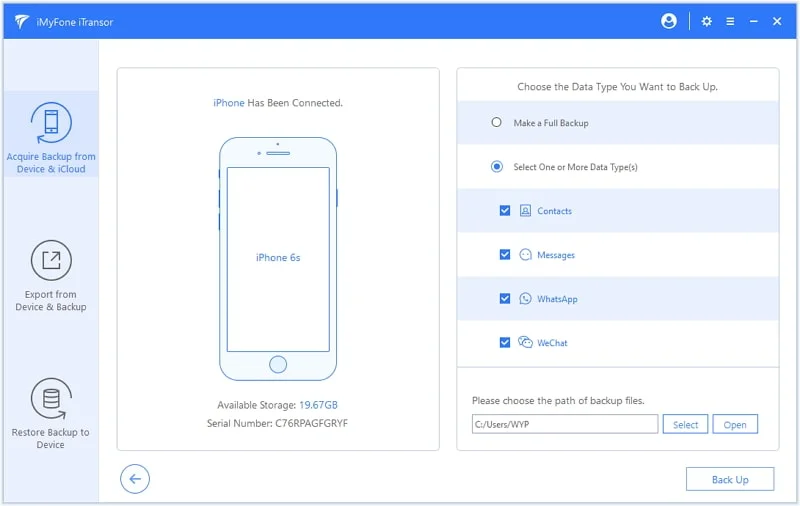 FoneGeek Backup & Restore can do more than you can imagine. Why not download it on your computer and have a try?

As a professional writer who is interested in technology, Edwin J. Parke has helped thousands of users by offering various tips to solve their problems.

Home
>
iPhone Issues
>Airdrop Not Working after Updating to iOS 15? Here Are 9 Tips