"I messaged someone on Facebook and it's been sent, not delivered. The problem is, the person has gone online. What is going on? Any help would be appreciated."
Facebook is one of the most popular social media platforms that is used by millions of users all over the world. People enjoy great conveniences but also face some errors when sending or receiving messages. A lot of users complain that their Facebook messages are sent but not delivered. If you find yourself in this situation, it is easy to think that your friend on Facebook has blocked you. While that could be a reason why your Facebook messages remain undelivered, there are several other reasons why your messages won't go through.
In this article we are going to be looking at some of these reasons. But even more importantly, we will show you how to fix Facebook message not working on iPhone. Let's check out.
Part 1. Why Facebook Message Sent But Not Delivered
As mentioned above, there are many different reasons why your messages are sent but not delivered even your friend is seen to be active on Facebook. In this part, we've gathered several obvious reasons why this problem occur. Some of the most common ones include the following:
The recipient may have ignored the message you've sent.
They may also have quickly deleted the messages without reading it or they may have read it on the status bar and then deleted it
The recipient could also have marked the message as spam.
They may also not be logged into Messenger, but they are using Facebook.
The message is in the Connection Requests or Messages Request list and it is not yet approved.
Part 2. How to Tell If Someone Blocked You on Facebook
The Facebook messages sent but not delivered problem often lead people to think that they have been blocked by the recipients on Facebook. Well, there is no clear clues that confirms you've been blocked, the following are just some of the signs you can check to figure out for sure:
Try to check your friends list. If the person have disappeared from your friends list, it might means that he/she has blocked you on Facebook.
Try to search for their name on Facebook. If you are unable to find it, it means that the person has blocked you. But it is also possible that the person has set up their privacy settings so that they cannot be found.
Try to create a post and tag that person in this post. If you failed to do that, it is a signal that the person has blocked you.
Try to create an event and invite that person to this event. If you can't invite the person, it means that he/she has unfriend you.
If you have a mutual friend, look at their friends list. If your friend doesn't come up, then it is very likely that they have blocked you
Search for an old conversation on Messenger and click on it. If the users' photo appears but their name is in bold and you can't click on it, then they have blocked you.
Part 3. Fix Facebook Message Not Working on iPhone
Of course sometimes the problem is not that your Facebook friend has blocked you, but that there is something wrong with your device's iOS system. In this case, the best way to fix the problem is to use an third-party iOS repair tool like FoneGeek iOS System Recovery. This tool is designed to reach into the recesses of the iOS system and eliminate any bugs that could be causing the system to malfunction and cause issues like this one.
The following are just some of the main features of iOS System Recovery:
It can be used to fix an iPhone that is stuck in recovery mode, headphone mode, Apple Logo or one that will simply not function properly.
You can also use this tool to downgrade or upgrade the iOS version.
It is easy to use and it will fix all common iOS issues without data loss.
It supports all iOS devices including the iPhone 11 Pro Max/11 Pro/11 as well as all versions of the iOS firmware including iOS 13.
To fix Facebook messages that are not working on your iPhone, follow these simple steps:
Step 1: Download and install the iOS repair tool on to your computer. Open the program after successful installation and in the main window, select "Repair".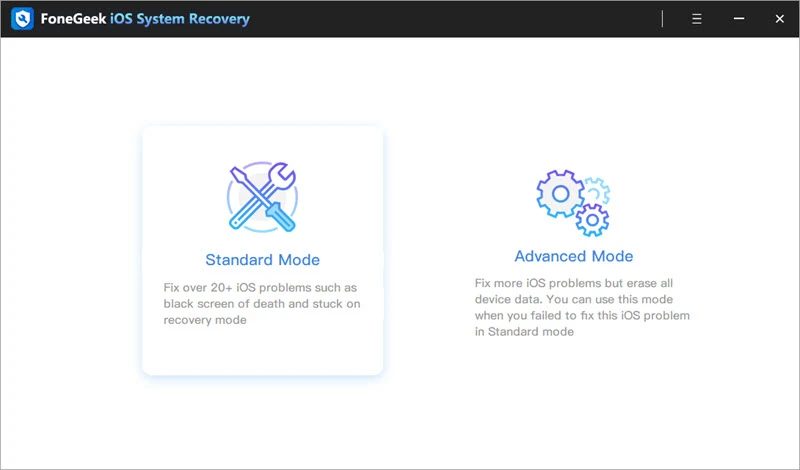 Step 2: Now connect the iPhone to the computer using USB cable. Once the program has detected the device, click on "Start" and choose the repair mode, then tap on "Confirm".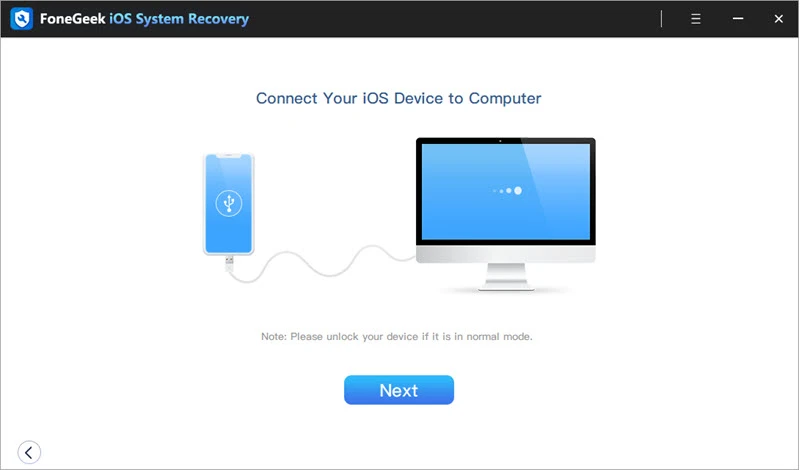 Step 3: Confirm your iPhone information and then click "Fix Now", the program will immediately begin downloading the firmware package after which it will fix the iPhone.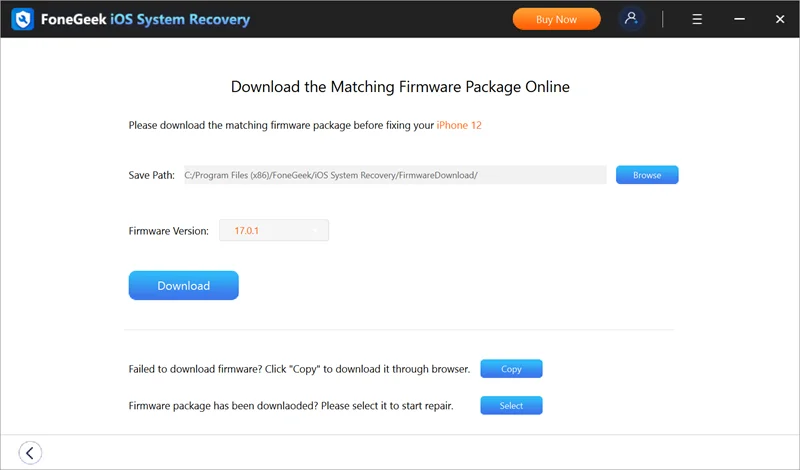 Keep the device connected until the process is complete. Once the repair is complete, your device should be working normally, allowing you to easily send messages to your friend on Facebook. Let us know in the comments section below if you are able to fix this problem. We welcome any questions you may have on this topic or any other iOS related problem, all of which we'll try our best to fix.

As a professional writer who is interested in technology, Edwin J. Parke has helped thousands of users by offering various tips to solve their problems.

Home
>
iPhone Issues
>Facebook Message Sent But Not Delivered - How to Fix