User Concern
"I'm running an iPhone 13 in iOS 16. Auto-Lock options are 1, 2, 3, 4, 5 minutes. On my device only 2 minutes works. The rest do nothing. And the Auto-Lock only works on the home screen and never when any app is in view. Anybody got ideas to fix this?"
The Auto-Lock feature on iPhone or iPad will put the device to sleep and lock the device after a short time of inactivity. It is helpful to save battery life and protect iPhone data when you forgot to lock the device.
However, some users are complaining about issues with the Auto-Lock feature after installing the newest iOS 15. The Auto-Lock feature is stuck or greyed out, and their iPhones do not go into sleep mode after a period of inactivity.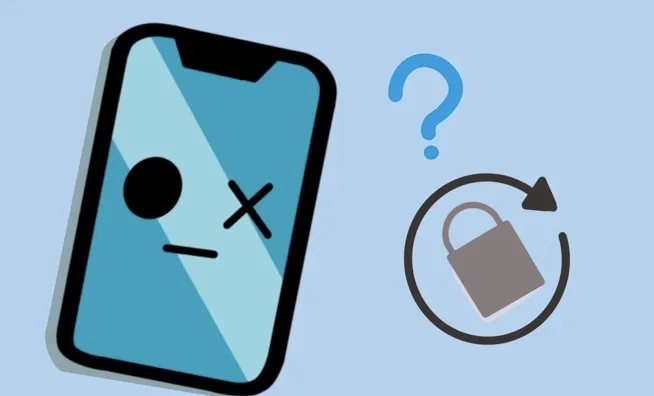 Today we will discuss this issue and offer you some effective solutions to fix iPhone Auto Lock not working problem.
How Do You Fix Auto Lock Not Working on iPhone?
The following are some quick tips you can try to fix the Auto Lock not working on your iPhone or iPad.
1. Re-enable Auto Lock on iPhone
It's very obvious that your iPhone will not be automatically locked when Auto-Lock feature is disabled or it is set to Never. Follow the steps below to re-enable it:
On your iPhone, go to Settings > Display & Brightness > Auto-Lock.
Here you will see several time duration choices that you can choose to auto lock the device.
Select one that suits you best and the iPhone screen will lock automatically after that time duration.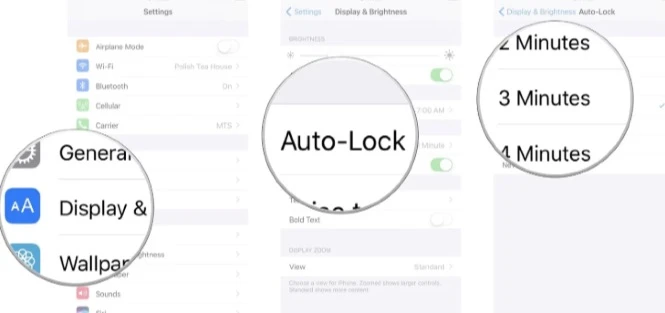 Note
Please don't set the time duration as "Never", or your iPhone will never get locked automatically. Also, try to change the Auto-Lock settings. For example, if your Auto-Lock is set to 5 minutes, change it to 1 minte and then check if this help to fix the issue.
2. Turn Off Low Power Mode
If your iPhone is in Low Power Mode, you may also experience iPhone Auto Lock not working issue. To fix this problem, you'd better trun off Low Power mode. Here's how to do it:
Open your iPhone's Settings, select the Battery option in the drop-down menu.
There will be an option for battery percentage and Low Power Mode.
Just click the switch button next the Low Power Mode to turn it off.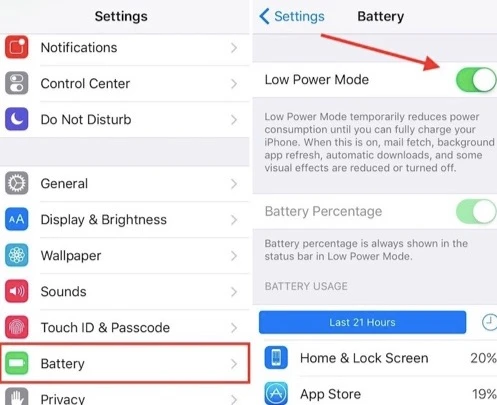 3. Restart Your iPhone
Sometimes restarting an iPhone will help to fix minor software erros like this one that you experience after an iOS 15 upgrade. To restart your iPhone, follow these steps:
For iPhone X, 11 or newer: Press and hold the Side and either of the Volume buttons at the same time until you see the "slide to power off" screen. Drag the slide to the right to power off your device.
For iPhone 8 or lower: Press and hold the Side button until the "slide to power off" screen appears. Drag the slide to the right to turn off your device.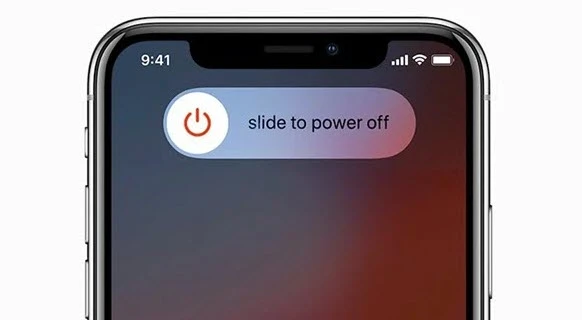 If a simple restart doesn't work, you can try a hard reboot and see if that helps resolve the problem.
For iPhone 8 and newer: Quickly press and release the Volume Up and the Volume Down button, then keep pressing the Side button until you see the Apple logo on the screen.
For iPhone 7 and 7 Plus: Press and hold the Side button and Volume Down button at the same time until the Apple logo screen appears.
For iPhone 6s and older: Press and hold the Side button and Home button together until the device turns off and the Apple logo shows up.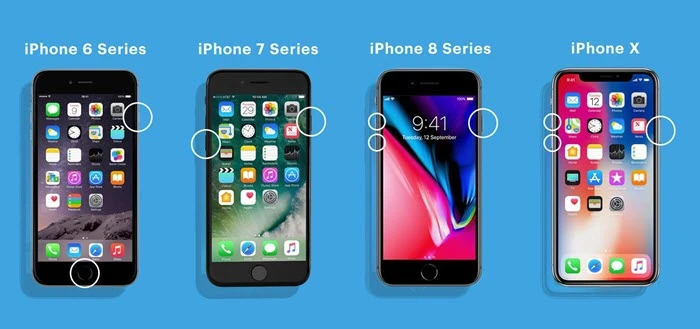 4. Disable AssistiveTouch on iPhone
Not only the Low Power Mode, the AssistiveTouch feature could also prevent the Auto Lock from working normally sometimes. If AssistiveTouch is enabled on your iPhone, you can try to disable this feature. Here's what you need to do:
Go to Settings > General > Accessibility > AssistiveTouch.
Turn off AssistiveTouch and check if the Auto-Lock feature is working normally.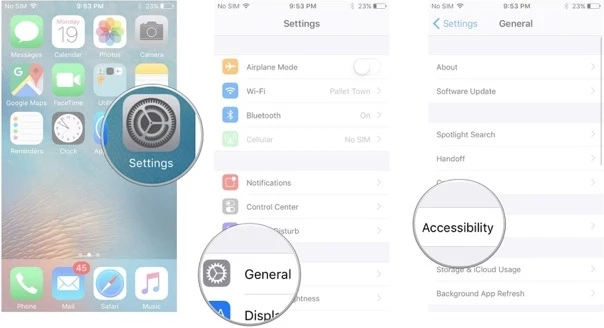 5. Turn Off Passcode & Turn It Back On
Some users who have the same issue said in the forum that turning off Passcode and then turning it back on can also be helpful to fix the iPhone/iPad Auto Lock not working issue. Here is how to do it:
Head to Settings > Touch ID & Passcode and enter the lock screen passcode when required.
Swipe down to hit "Turn Passcode Off". Then restart the device and turn Passcode back on.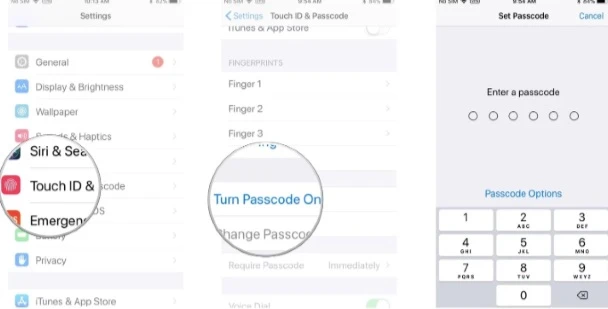 6. Reset All Settings
Resettings all settings can also fix the Auto Lock not working issue. After that, the iPhone system will be reset to the default settings, but the app data, photos, data, etc. will not be deleted and can still be used as usual.
On your iPhone, open the Settings app and go to General > Reset and choose "Reset All Settings". Enter your iPhone passcode to confirm the choice and the device will reboot after that.
Auto Lock Greyed Out on iPhone? How to Fix
Sometimes the Auto Lock setting on your iPhone is stuck or greyed out, and you won't be able to disable this feaure or change the Auto Lock duration. If you experience this issue, it is possibe that your iPhone is in Low Power Mode to help increase the battery life.
When your iPhone is in Low Power Mode, the original Auto-Lock settings will get over ruled and the device will be locked to the lowest possible value (30 seconds). To fix this, simple turn off Low Power Mode by going to Settings > Battery and toggle Low Power Mode off.

Note
Currently, there is no way to enable Low Power Mode and set your iPhone to "Never Auto Lock" or increase the Auto-Lock duration to 1-5 minutes at the same time.
The Ultimate Fix for iPhone Auto Lock Not Working
The ultimate solution that you can use if you don't want to suffer from data loss is using FoneGeek iOS System Recovery. It is a trusted repair tool that allows users to fix 200+ iOS related problems, such as iPhone vertical lines, GIFs not working, control center won't swipe up in iOS 15, and much more.
This program is reviewed bymany professional media sites, such as, CNET, Software.Informer, Filehorse, GetDroidTips, Lera Blog, Webku, TechTricksWorld and many other media sites.
Step 1. Download, install and launch FoneGeek iOS System Recovery on your computer. Select "Standard Mode" from the home page.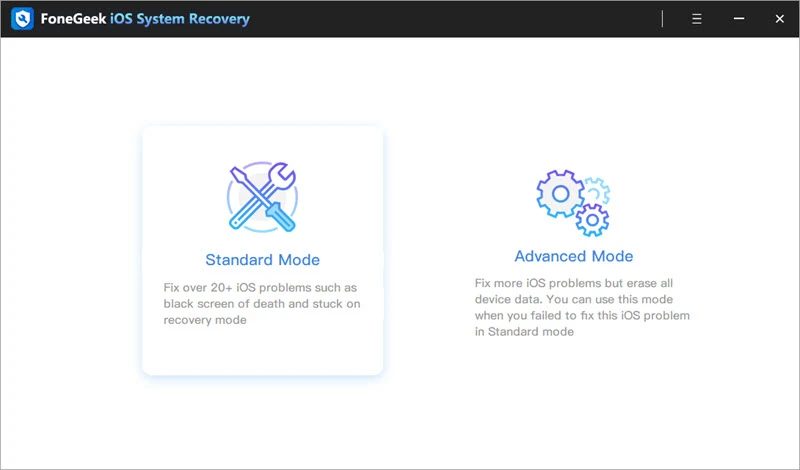 Step 2. Then connect your iPhone to the computer via USB cable and click on "Next".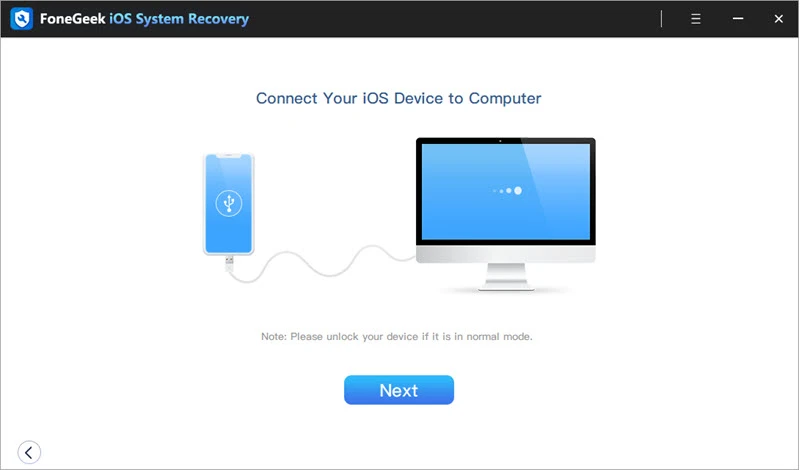 Step 3. Your iPhone will be detected by the program. Click "Download" to download the firmware package.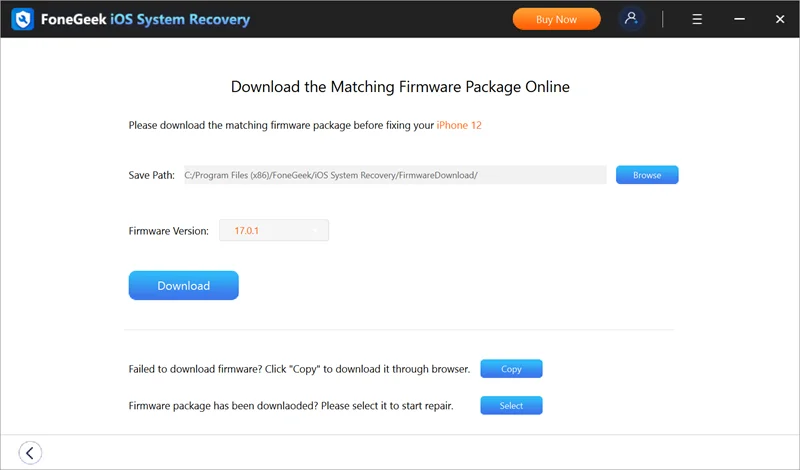 Step 4. When the download is complete, click on "Fix Now" and the program will start repairing automatically.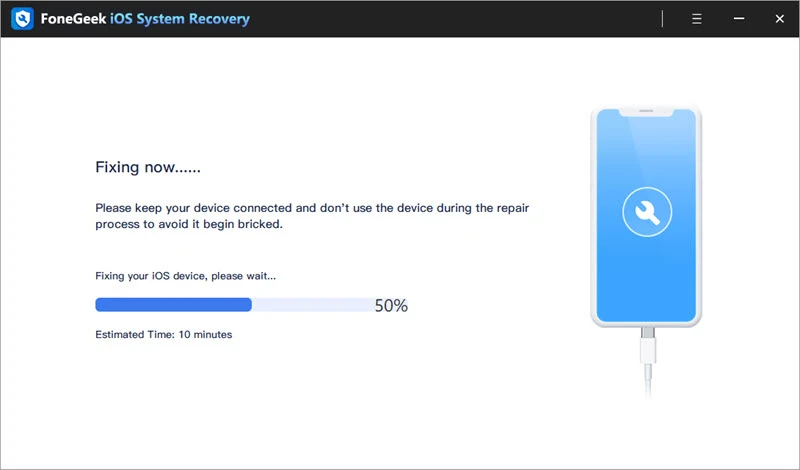 It will take nearly 10 minutes to complete the repair process. The Auto-lock not working problem will go away after the repairing process.
FoneGeek iOS System Recovery has helped many users solved their iOS issues and below is a feedback from our custoemrs.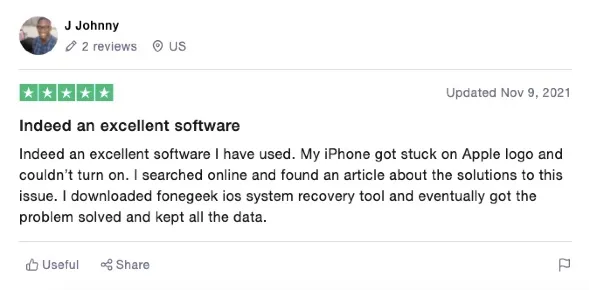 Conclusion
Thanks a lot for going through this article and hope that these solutions will help you resolve the issue of iPhone Auto Lock not working. You are welcome to drop your comments below if you have any other better solutions or you have any other issues on your iPhone/iPad.