We cannot do many things without access to cellular networks in our daily life. If your iPhone says "No Service" or "Searching", you 're unable to make phone calls or send text messages.
In this post, we will explain why your iPhone says No Service and show you 11 troubleshooting tips to overcome this problem.
Why Does My iPhone Keeps Saying No Service?
If your iPhone keeps saying "No Service" or "Searching", the device may have some software errors or hardware problems. The following are some possible causes behind this issue:
iPhone network connection is poor.
There is something wrong with SIM card.
SIM is not inserted properly so that it cannot be detected.
There is a problem with your cellular service plan.
Incorrect Airplane Mode or carrier settings.
iPhone software erros after iOS 16 upgrade.
Your iPhone is water damaged or has some other hardware issues.
How Do You Fix No Service on iPhone?
1. Turn Airplane Mode On and Off
Airplace Mode will disable the cellular and Wi-Fi service on your phone when it is turned on. If your iPhone say No Service or Searching, you should check if the device is set to Airplance Mode. You can open the Control Center and tap the Airplace Mode button to turn it on and then off.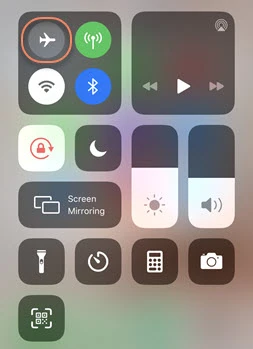 2. Toogle Cellular Data Off and On
Sometimes, toogling your cellular data off and then on again can also help to fix the iPhone No Service problem. Just go to Settings > Cellular Data and ensure it is turned on. If it is on, turn it off and wait for several seconds, then turn it back on.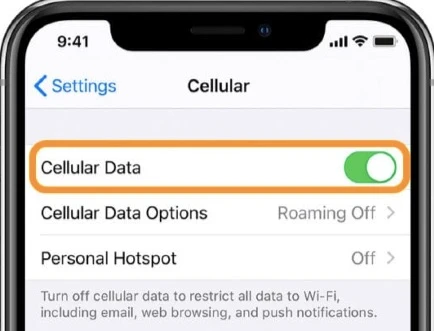 3. Check Your Coverage Area
Your should also ensure that you're in an place within a coverage area. Your iPhone may not have service if you're underground or in a rural area.
When traveling internationally, make sure that the data roaming is enabled on your iPhone. Go to the Settings, then select Cellular Data and turn on Data Roaming.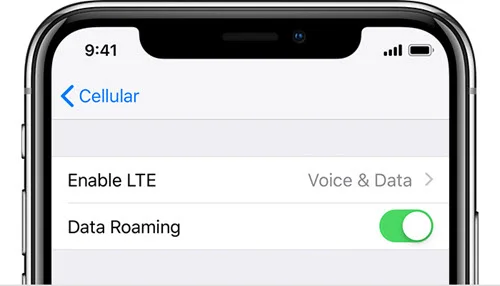 4. Restart Your iPhone
If your iPhone says No Service, restarting is possible the most effective way to get your iPhone cellular network back to life.
To restart the iPhone, press and hold either the Volume button and the Side button (for iPhone 8 or earlier, press the Side/Top button) until "Slide to Power Off" appears on the screen.
Drag the slider to turn off your iPhone, then press the Side button until the Apple logo appears on the screen.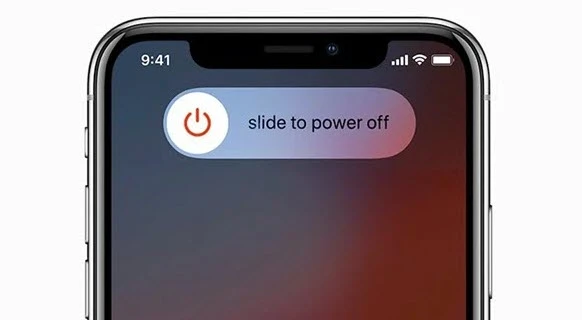 5. Update Carrier Settings
If your iPhone keeps saying No Service, then updating your carrier settings is the next solution you can try. It's important to keep carrier settings up to update so as to resolve some cellular network issues.
First, make sure that your iPhone is connected to Wi-Fi or cellular network.
To check the carrier settings version on your device, head to Settings > General > About, then find the Carrier option.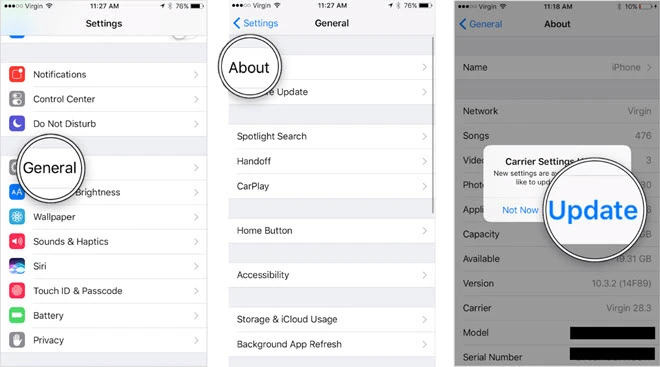 If there are any updates, you will find the option to update the carrier settings.
6. Remove the SIM Card and Reinsert it
The SIM card shall be connected to the wireless carrier to provide you with network. Sometimes your SIM card may be the cause of connectivity issues. So remove it to clean up and gently put it back into the same tank.
Then check if the iPhone No Service issue is resolved. If your SIM card is damaged or doesn't fit in the SIM tray, you will need to contact your carrier for a new SIM card.
7. Reset Network Settings
Resetting the network to factory defaults is also a reliable way to get rid of any network problems. Doing so will reset the Wi-Fi network, cellular settings, VPN and APN settings that you previously used. So hopefully, this will resolve your iPhone No Service issue.
To do so, go to Settings > General > Reset and click Reset Network Settings. Enter your iPhone's passcode and confirm the action.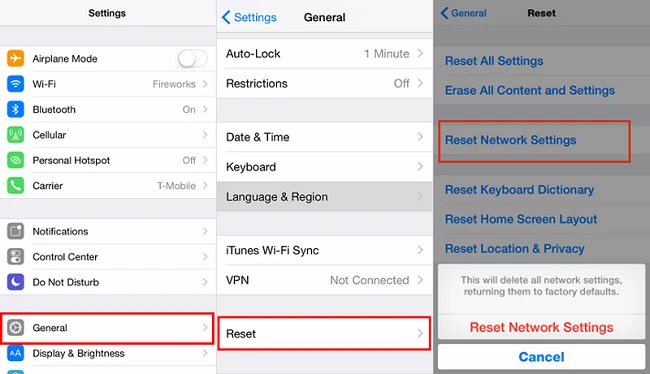 After that, all previously saved passwords such as the WiFi password will also be deleted on your iPhone. Before proceeding, make sure to store the password information on somewhere that you are familiar with.
8. Update iPhone Software
Updating your iPhone to the latest iOS version is also worth trying. All iOS updates are released to fix errors and issues that your iPhone may have, so it's important to update the device to the latest version.
To do this, go to Settings > General, and select Software Update to install the latest version.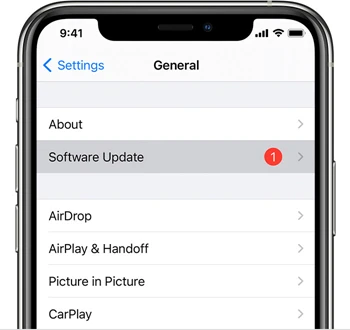 9. Contact the Carrier Provider
If the solutions above can't solve the iPhone No Service or Searching problem, then it's time to contact the carrier provider to see if their server is ok and your account is active.
If you need help to find your wireless carrier service, you can look through the Apple Carrier Support article for carrier-related support.
10. Restore iPhone Using DFU Mode (Data Loss)
Update your iPhone software should be the last resort to solve the problem of iPhone says No Service. If your firmware is corrupted in some way, then performing a DFU restore might fix the errors and restore your iPhone to nomal operation.
Keep in mind that a DFU restore will delete everything on your iPhone and restore it to factory settings. So back up all your iPhone data to iCloud or iTunes first, then restore the backup to the newly reset iPhone.
Step 1. To do this, connect the iPhone to your computer then open iTunes.
Step 2. Then, simultaneously press and hold the Home button and Volume Down button for 8 seconds.
Step 3. Release the Volume Down button, but press and hold the Home button until iTunes detects the iPhone in recovery mode.
Step 4. Release the Home button. After that, your iPhone screen will be in black and enter the DFU mode.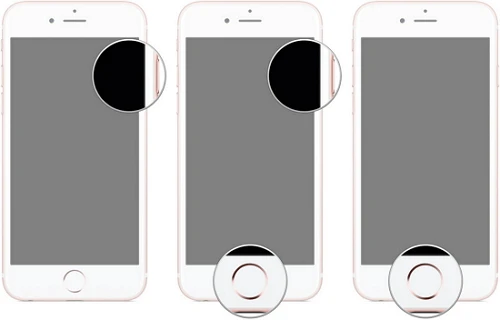 Step 5. Finally, restore your iPhone with iTunes.

11. Fix iPhone No Service without Data Loss
Sometimes, this issue may be caused by some software errors. In this case, FoneGeek iOS System Recovery will be the best option to resolve the glitches on your iPhone or iPad. It is developed by professional team to repair all iOS issues including iPhone black screen, white screen, won't turn on, etc. And there will be no data loss after the fixing process.
Step 1. Download, install and launch FoneGeek iOS System Recovery on your computer, then choose the option of "Standard Mode".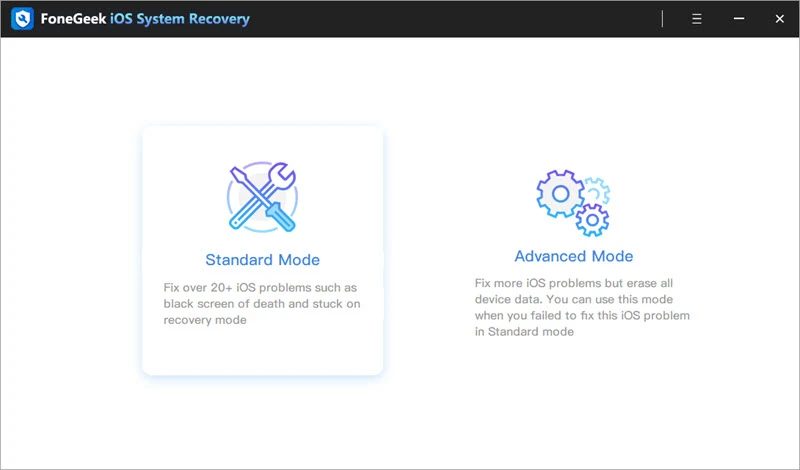 Step 2. Connect your iPhone to the computer using a USB cable and click on "Next".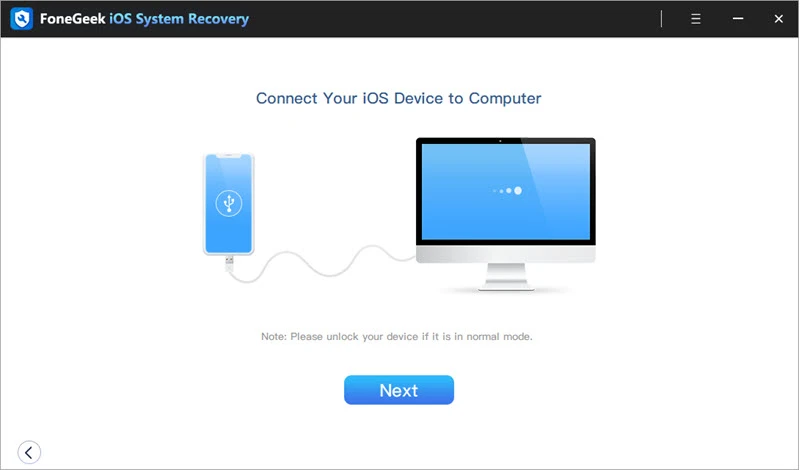 Step 3. Once the device is detected, choose the matching firmware version and click on "Download".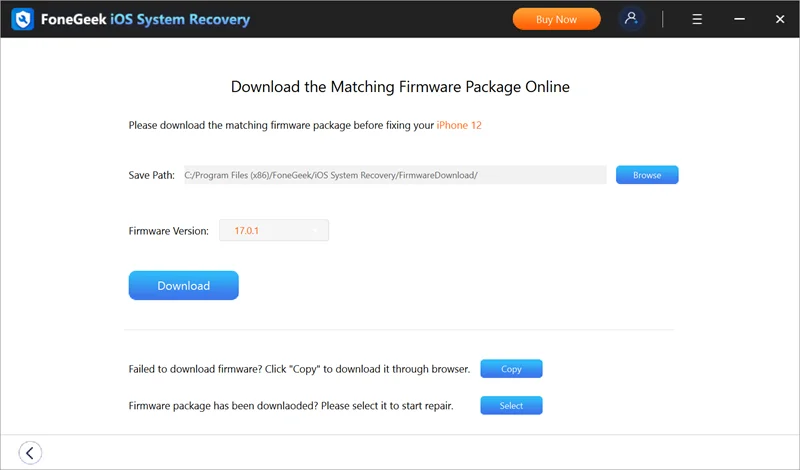 Step 4. When the download is complete, click on "Fix Now" to begin the repairing process. After that, your iPhone will restart and back to normal.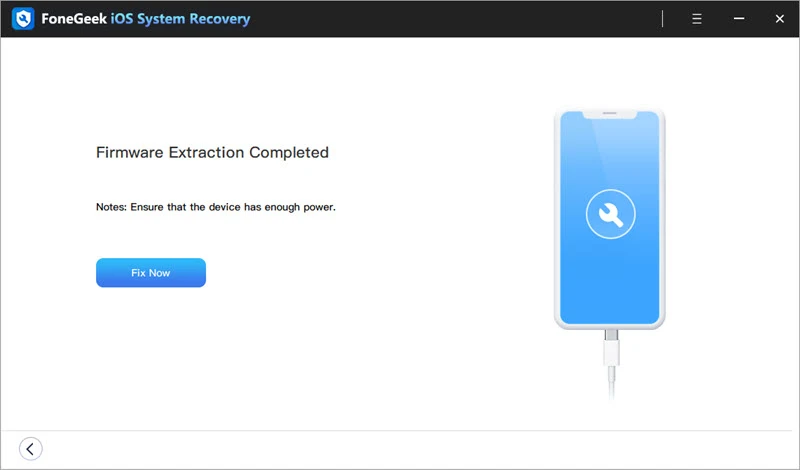 Write In the End
In this article, you've learned why your iPhone says No Service and 11 effective tips to fix the problem. If your iPhone still keeps saying No Service after you've tried all these steps, there is a good chance that hardware damage is the cause. In such case, you'd better go to a local Apple Store to have your iPhone repaired by a technician.