User Concern
"Hello, I've been having an issue with the WiFi connection on my iPhone 14 for 2 days now. It's starting to scare me off and I am seriously hoping you'd have an answer。"
After upgrading to iOS 17, some iPhone users reported that the slider cannot be moved to turn on WiFi when the WiFi greyed out unexpectedly.
Actually, a great number of users have encountered the same problem recently and an official answer has not been replied to fix the issue.
We have tried our best to provide all the potential solutions to fix iPhone WiFi greyed out problem that you are facing with. Keep reading!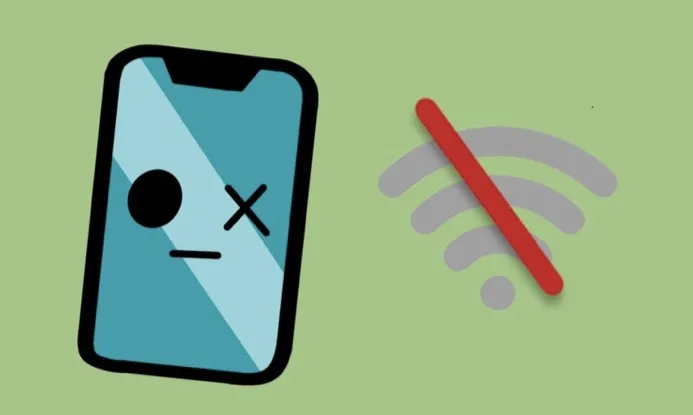 Why Is WiFi Grayed Out on iPhone?
WiFi problems are the common issues on iPhone 15, iPhone 14, iPhone 13, iPhone 12, iPhone 11, iPhone XS, iPhone XR, iPhone X as well as any older iOS devices. Being unable to turn on WiFi on iPhone or iPad as the feature is disabled will drive you crazy.
We have made extensive surveys or investigations and sum up the reasons why the iPhone WiFi greyed out. You can check the list below:
Your antenna might be broken. The antenna is working down to the headphone jack, and it is easily to be damaged by the water or dust inside the headphone jack.
Your iPhone may have a hardware or software problem.
Any old or new bugs will arise after upgrading to the latest iOS 17/16/15, including the WiFi settings greyed out.
What Do I Do If My iPhone WiFi Button is Greyed Out?
There are many effective ways to fix these Wifi problems and restore the iPhone to factory reset in the shortest time. Following are these methods in detail:
1. Turn On and Turn Off Airplane Mode
It sounds very simple and meaningless, but it is still the most immediate way to get rid of WiFi problems. Try the ways below to turn on and turn off Airplane Mode to fix the problem.
The easiest way to disable Airplane Mode is via Control Center. Swiping up from the bottom of the home screen on iPhone, tap the Airplane Mode icon to turn it on for 10 seconds, then turn it off.
Also, you can click on "Settings" on iPhone, select "Airplane Mode" and click the toggle to turn it on for a while, then turn it off.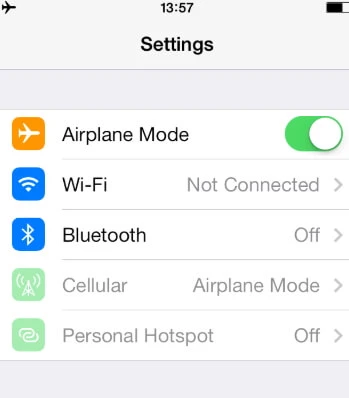 2. Reset Network Settings and Restart iPhone
Alternatively, the WiFi greyed out problem could also be caused by internal network errors on iPhone. Thus, you can try to reset network settings to check if it is an available approach.
You ought to know that everything saved in the current settings will be erased after resetting network settings, including VPN settings, Wifi passwords, bluetooth connections, etc.
On the Settings app, tap on "General".
Click on "Reset" and select "Reset Network Settings".
You will be asked to enter the passcode that you set before.
A message will pop up requires you to confirm the action, just tap "Reset Network Settings".
Then turn off your iPhone for 8 seconds and turn it back on to verify if the WiFi problem has been fixed.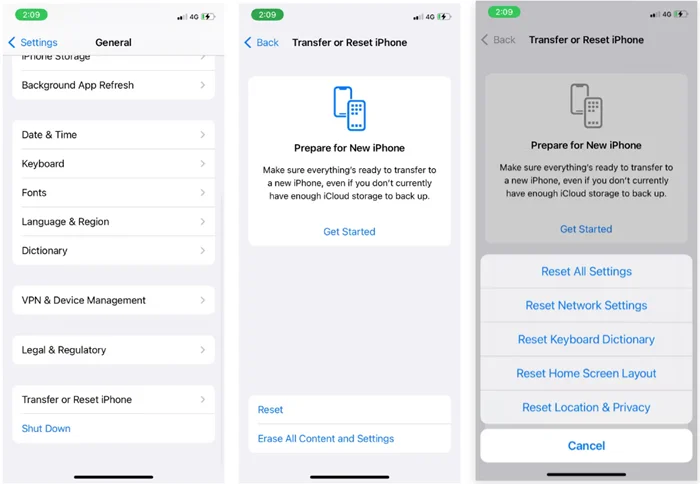 3. Reset All Settings on iPhone
If the problem still exists after resetting network settings, you can take a furthur step: reset all settings.
Go to "Settings" app and click on "General".
On the buttom of the interface, click on "Reset".
Click "Reset All Settings" to proceed.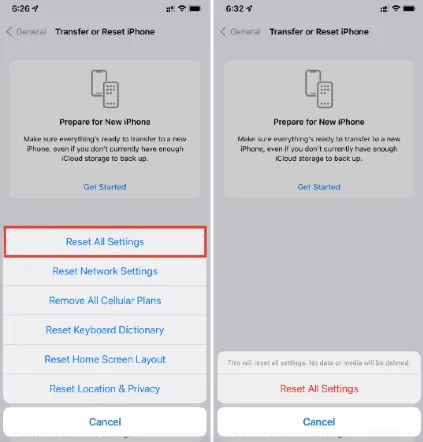 Note
This method revolves removing passwords, preference, any connections you've added to your iPhone. But it will not delete music, apps or photos.
4. Restore iPhone to Factory Settings
That restoring iPhone to factory settings is another nuclear approach to fix iPhone Wifi grayed out problem. This is not the last approach, but restoring everything to factory settings is always a feasible way to solve serious issues.
First of all, sync your device with iTunes/iCloud to make a full backup of the device data.
Open Settings app on iPhone and click on "General".
Slide to the bottom and click on "Reset" and tap on "Erase All Content and Settings".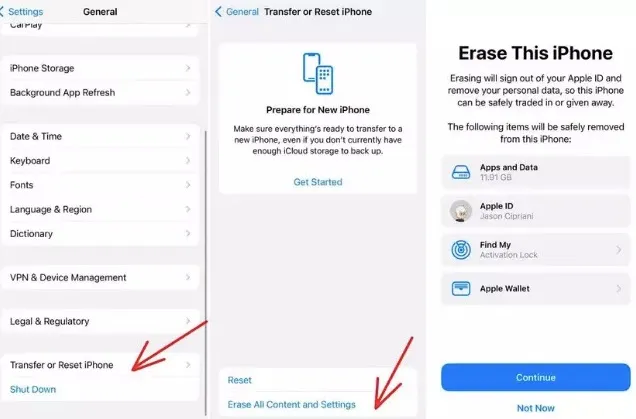 5. Restore iPhone with iTunes
Almost any bugs occurred on iPhone will be removed by restoring iPhone to factory settings with iTunes. Considering that the factory reset will delete all data and settings on iPhone, it's crucial to back up your data.
Launch the latest version of iTunes on PC, connect the iPhone to computer as well and wait until the device is detected by iTunes.
When iPhone icon appears on iTunes, just tap the icon and select "Summary".
Click on "Restore iPhone" and tap "Restore" to restore iPhone to its factory settings.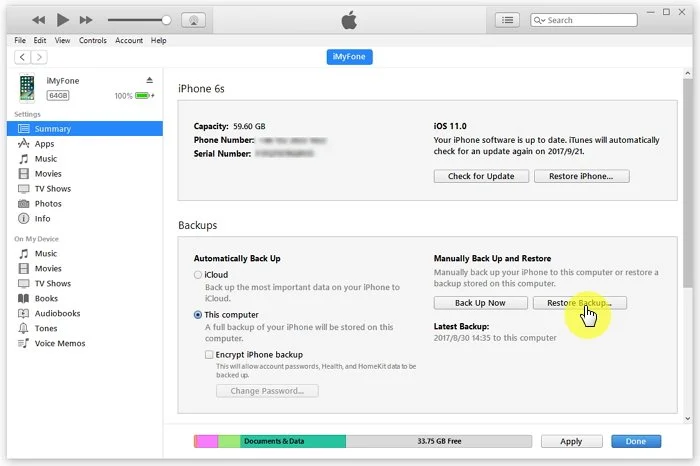 6. Update iOS
Usually the inaccessible or grayed-out wifi problem may occur due to the operating system issue. In such a situation, you can upgrade your iPhone system version using iTunes or from the device settings and check whether the wifi works.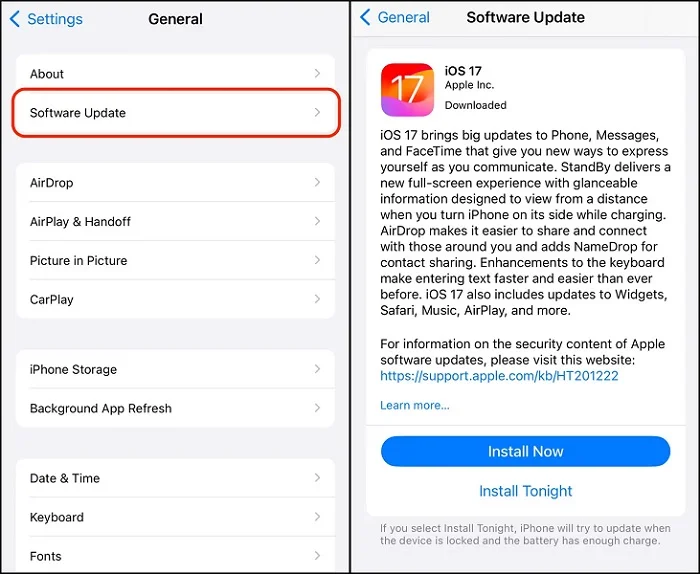 7. Fix iPhone WiFi Greyed Out in One Click
It is recommended to try a professional and reliable 3rd-party program to have this type of issues fixed if the solutions above did nothing. FoneGeek iOS System Recovery is rated as one of the best programs to resolve this problem for you. Below are the reasons why it is recommended:
Reasons for Choosing FoneGeek iOS System Recovery (iOS 17 supported):
Steps on how to use the program to fix the iPhone WiFi greyed out problem:
Step 1. First of all, the program should be downloaded on your computer. After the downloading and installation, open it up and select "Standard Mode".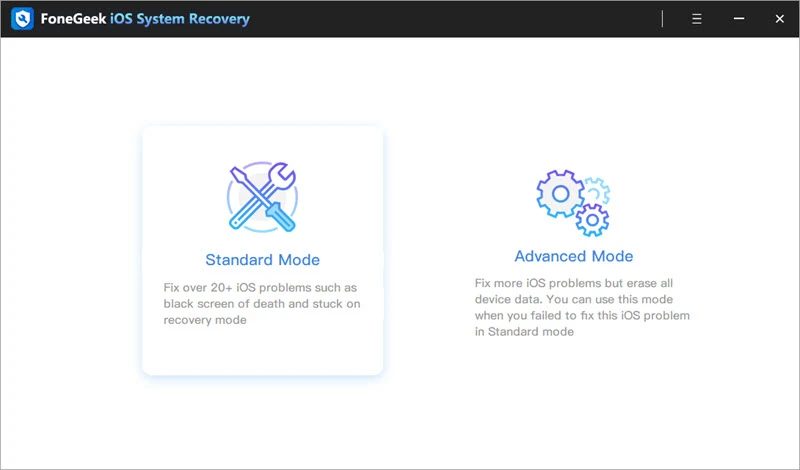 Step 2. On the fix interface, using an original lightening cord to connect iPhone with the program. The software will identify your device automatically and let you download the correct firmware package that matches your iPhone model.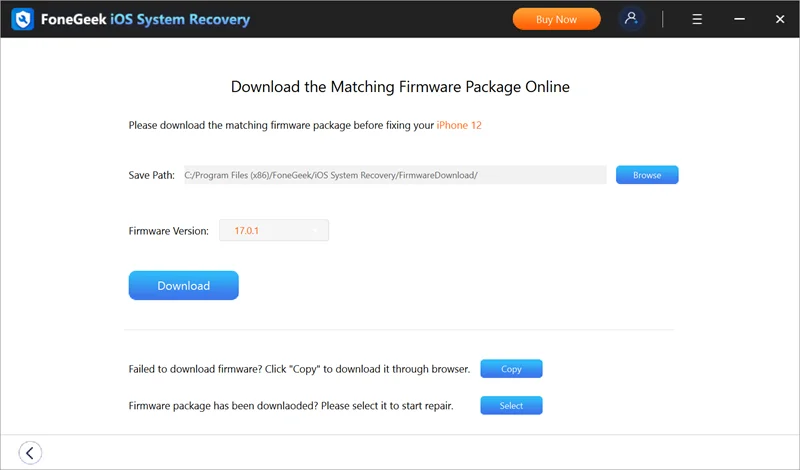 Step 3. You just need to click "Fix Now" button to wait until the fixing process has finished. Then restart your iPhone after the process.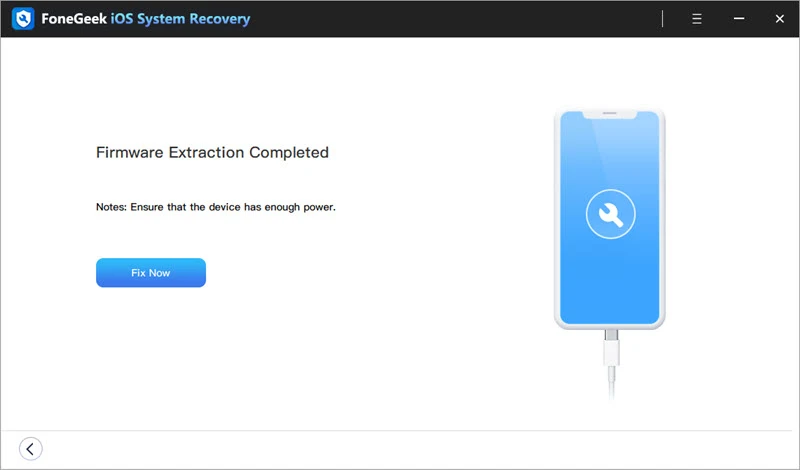 7. Try Less Common Methods (Not That Recommended)
Here are some less well-known approaches which are reported to be able to solve WiFi greyed out on iPhone.
Put iPhone in freezer for 15 minutes: It sounds almost irrational, but many users have said that the WiFi will really return to normal after freezing iPhone for 15 minutes, so you can try this method if you have no any other useful methods to fix the issue.
Keep the flashlight on: Turn on the flashlight for a while until the iPhone gets hot is also said to solve this problem.

Note
The 2 methods are not highly recommended as the cold or hot temperature may damage your iPhone. Do not use them till the last extremity.
8. Contact Apple for Assistance
Your iPhone may have some hardware problems if the steps above don't work. You'd better take the iPhone to Apple store for technical service if your iPhone is still under warranty. At lease, it won't be that expensive to fix the hardware issue if the device is under warranty.
Conclusion
The content above are all the information you may want to know to resolve iPhone wifi greyed out issue. If the wifi fails to work in the future, don't hesitate to use the solutions above. Almost all methods are free and if none of them work, you can use one of the powerful software: FoneGeek iOS System Recovery.