User Concern
"I cannot manage to hear WhatsApp voice messages anymore since the new updates. When I click on it, the voice just doesn't start. There is no error with my iPhone sound. Anyone else has that issue? How to fix it?"
As one of the most popular used instant messaging apps, WhatsApp gives users numerous options to communicate with friends and colleagues. Features like video calls, voice messaging and file transfer give users different ways to send and receive messages via WhatsApp. For one reason or another, some people would rather sending a voice message than typing long texts. So, it can be very problematic when the voice messaging feature doesn't work as expected.
In this article, we are going to look at this issue and provide you with 7 different solutions to fix it and get WhatsApp voice messages working correctly again.
Tip 1: Restart Your iPhone
One of the easiest ways to fix any problem with your iPhone including WhatsApp voice message won't play issue is to restart the device. It is a simple solution that works for just about any minor iPhone glitches. Therefore, before attempting any more invasive solutions, restart the device and check if the problem is gone.
Tip 2: Grant Necessary Permissions
If the problem is that you are trying to record a voice message but the process stops abruptly, you should check if you have granted the necessary permissions to allow for WhatsApp voice message recording. To give WhatsApp the mic permission to record voice messages, follow these simple steps:
Go to Settings and tap on "Apps & Notifications".

Find "WhatsApp" and then tap "Permissions".

In this interface, grant the necessary permissions to WhatsApp, especially the microphone.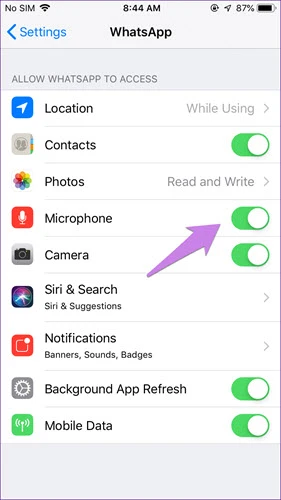 Tip 3: Turn Off Third-Party Recording Apps
If there are any other apps on your iPhone that use the microphone, try disabling the app when you want to record WhatsApp voice messages. This is because, these third-party apps may be causing WhatsApp to fail to record the messages.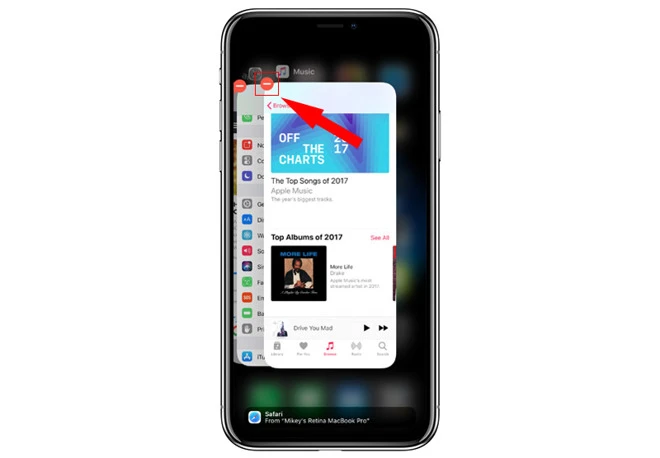 Tip 4: Check Screen Protector
This may not sound like a viable solution to this problem until you realize that the screen protector can block the proximity sensor on your iPhone. The proximity sensor is useful for playing WhatsApp audio through the earpiece. Check that the screen protector is not blocking the sensor or remove the screen protector altogether until you are done recording the messages you need.
Tip 5: Increase iPhone's Volume
If the problem is that you can't hear a WhatsApp voice message you received, the culprit could be the iPhone's volume. This may sound unlikely, but sometimes you just need to turn up the volume. Too often, we assume the worst and try some other solutions when all you need to do is check the volume. Try checking the volume level first before attempting any other solution.
Tip 6: Check Your iPhone Storage
If you see an error message that says: "Sorry, cannot load this audio right now. Please try again later", the issue could be the iPhone's storage. This error message can popup on the screen when you try to download a voice message and there is limited storage on the iPhone. In this case, you may want to tray and clear some space on the device before attempting to download the voice message again.
Tip 7: Re-install WhatsApp
If all else fails, you should consider uninstalling WhatsApp and then reinstalling it. Among other things, doing this will remove some of the settings or bugs that could be interfering with the proper function of the App.
Bonus: Save Voice Messages from WhatsApp on iPhone
If you lose some of the WhatsApp voice messages on your iPhone while attempting to fix the problem, you can use third-party tool like FoneGeek iPhone Data Recovery to get the missing messages back. Unlike other data recovery tools, this one can recover data even if you don't have a backup for the missing data. Some of the features that make this tool the ideal choice include the following:
It can recover deleted WhatsApp vocie messages, texts, contacts, photos and videos directly from iPhone/iPad, or from iTunes/iCloud backup file.
It allows you to recover nearly all types of data including WhatsApp, WeChat, messages, contacts, notes, photos and so many more.
It uses the most advanced technology to ensure the highest recovery rate of any similar tool in the market.
It supports all iOS devices and versions, including iPhone 12/11 Pro and iOS 15/14.
To recover deleted/lost WhatsApp voice messages on iPhone, follow these simple steps:
Step 1: Download and install iPhone Data Recovery software on to your computer. Connect the iPhone to the computer using USB cable and then run the program. Click on "Recover Data from iOS Devices" in the main window.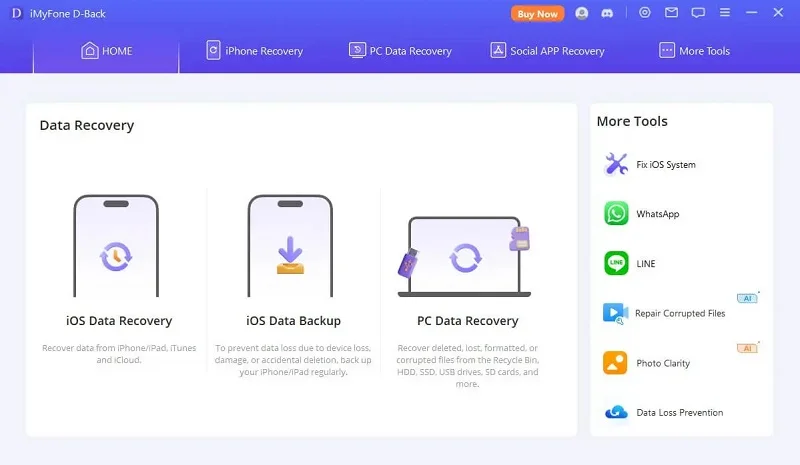 Step 2: In the next interface, select the type of data you would like to recover, in this case "WhatsApp & Attachments" and then click "Start Scan".
Step 3: The program will begin scanning the device for the missing WhatsApp messages. When the scan is complete, you should see all the WhatsApp messages and their attachments in the next window. To see only the missing messages, click on "Only Display Deleted Items" to turn on the option.
Step 4: Now select the messages you would like to recover and preview them before clicking "Recover to PC".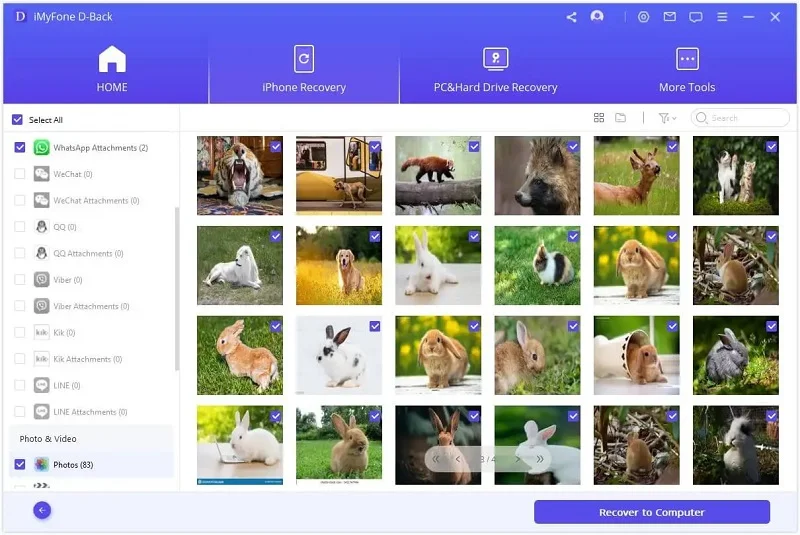 Friday on Feb 07, 2020, 12:05:13 GMT / Post By Edwin J. Parke to iPhone Issues
As a professional writer who is interested in technology, Edwin J. Parke has helped thousands of users by offering various tips to solve their problems.

Home
>
iPhone Issues
> 7 Tips to Fix WhatsApp Voice Message Not Working Issue