Have you ever deleted important text messages, contacts, or photos and there is no backup available? In this situation, the only viable solution is using a third-party data recovery tool like Enigma Recovery. Does it really work to recover lost data on iPhone and iPad?
In this post, we'll take a closer look at this particular recovery tool, explaining its features, pros & cons, safety, price as well as a better alternative. Check this review before downloading and using Enigma Recovery.
Part 1. Use Cases of Using Enigma Recovery
Before exploring more features, let's check some cases of using Enigma:
You own a company and you wish to ensure that your employees don't use their devices for personal activities.
You suspect that your kids are lying about what they were doing and where they went.
Your iPhone screen is broken and you have no access to the device anymore.
The device is not working due to iOS bugs and you have no access to the device data.
Part 2. What is Enigma Recovery?
Enigma Recovery is a professional iOS data recovery software that available for both Mac and Windows system. It is useful in the recovery of all types of data from all iOS devices as well as from iTunes backup.
One of its most promising features is that it can recover just about anything from the device including messages, contacts, photos, videos, notes, WhatsApp, Viber, Kik and so much more. It is also very simple to use. All you have to do is connect your iPhone or iPad to the computer using USB cable and the program will scan the device for the missing data.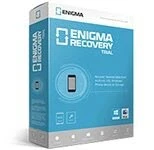 Part 3. Pros & Cons of Enigma Recovery
Similar to other iPhone data recovery software, Enigma Recovery has some benefits as well as many shortcomings. Here's a breakdown of its pros and cons:
Pros
Enigma Recovery has a easy to use and follow user interface as compared to other similar tools.
The software is very easy to install and doesn't require a complicated setup process.
It is available for Mac OS X 10.7 and higher as well as Windows 10/8/7/Vista/XP. It is also compatible with all iOS devices and iOS versions.
The tool is effective to recover a wide variety of data including contacts, notes, messages, photos and even app data like WhatsApp, Viber, Kik, etc.
It has a free trial version that allows users to try out its features before purchasing.
Enigma has 15+ years of experience in recovering data from iOS devices as well as numerous good reviews from users (on average a 4.2 rating).
Cons
You may not be able to restore the lost data back on to your device directly. The recovered data is saved on your computer and you may need a separate tool to get them back on to your device.
Sometimes the data scanning process can be considerably slower when compared to other iPhone data recovery programs.
Part 4. Is Enigma Recovery Safe to Use?
This is one of the biggest concerns of most users and we are glad to say that Enigma Recovery is safe to use. The most popular virus scanning programs don't classify this program as a threat and it is easy to install and uninstall on the computer. It is a read-only problem, which will not affect the existing data on your device.
Part 5. Pricing & Trial Version of Enigma Recovery
Enigma Recovery provides different price options that include the following:
Free trial - It allows you to preview the deleted data while the other features are disabled.
Single - This subscription costs $59.99. It covers one device and includes access to customer support.
Multi - This subscription costs $69.99. It covers 3 devices as well as customer support access.
Pro - This subscription costs $199.99 and covers an unlimited number of devices as well access to customer support. This is the most ideal subscription for businesses that need data recover services.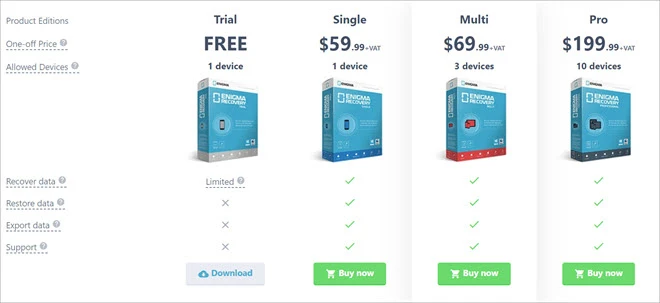 Part 6. Best Alternative to Enigma Recovery
One of the biggest disadvantages of using Enigma Recovery is that you won't be able to transfer the recovered data back on to the device. For this, we recommend your using a better alternative to Enigma Recovery - FoneGeek iPhone Data Recovery. It is a powerful data recovery for iPhone that possesses all benefits that Enigma Recovery offers without accompanying shortcomings. This tool allows you to easily save the recovered data back on to the device after the recovery process is complete. Below are some of the program's most useful features:
It can help you recover just about any type of data that you've lost on your iPhone including photos, videos, contacts, messages, notes, WhatsApp and more.
It will also recover data regardless of the circumstances that lead to the loss of the data, such as accidental deletion, iOS update, jailbreak failure, system crash, device damaged or lost.
It works well on all iOS devices including the latest iPhone 14/14 Pro and all versions of the iOS firmware including iOS 16.
It can recover data from the iOS device or selectively extract data from an iTunes or iCloud backup, meaning you don't have to restore the whole backup to get the data back.
Follow steps below to recover lost data from iPhone/iPad without backup:
Step 1: Download and get FoneGeek iPhone Data Recovery software installed on to your computer. Run the program and in the main interface, choose Recover from iOS Device to continue.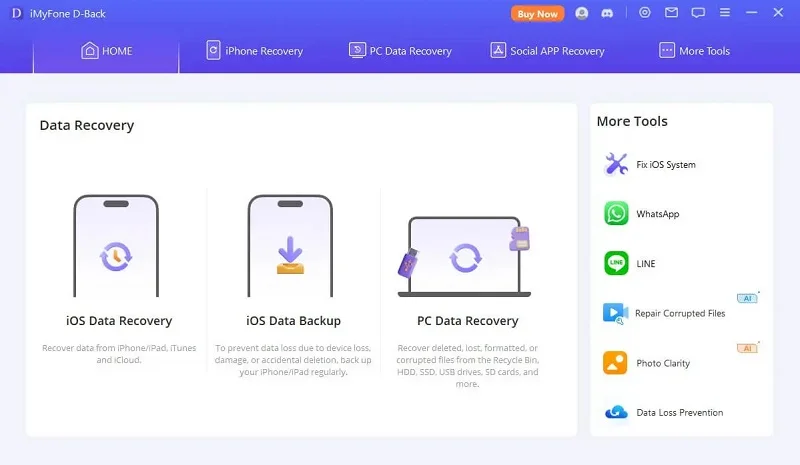 Step 2: Plug your iPhone or iPad to the computer using USB cable and when the program detects the device, you should see a list of the different types of data available on the device. Select the type of data you would like to recover. You can choose as many different types as you want or even all of them. Click Scan to begin the scanning process.
Step 3: The software will start scanning the device for the selected type of data. The process can take some time depending on the type of data selected. If at any time during the scanning process, you see the data you are looking for, you can click on Pause to stop the process.
Step 4: After scanning, you can see a list of both existing and deleted data on the device. You can turn on Only display the deleted items to see only the missing data. Finally, click on an item to preview it and select the data you want to recover, then click on Recover to save the data to your computer or your iOS device.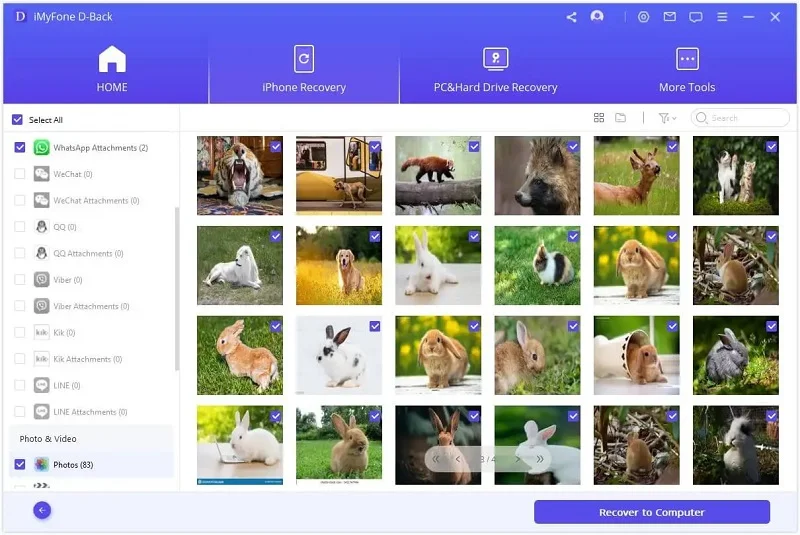 Final Words
You may have a comprehensive picture of this software after checking this post. In conclusion, Enigma Recovery is trustworthy to be used to recover lost data from any iOS devices effectively. If it fails to work, you can also try its best alternative: FoneGeek iPhone Data Recovery, which has attracted lots of used with its reliable service.