User Concern
"After upgrading to iOS 17, the history of iMessages on my iPhone disappears. I had a quite substantial amount of messages and the viewer now shows none. I am able to send and receive iMessages."
Are you looking for a particular message that you sent or received via iMessage? If you use iMessages a lot, you may have a problem to find it in a mess of messages on your iPhone.
Or you have deleted impotant iMessages from your iPhone or iPad by mistake and then regret this decision later on. You may wonder if you can still view the deleted iMessages.
Worry not! In this article, we will walk you through the steps of how to find old iMessages, and how to view deleted iMessage history. Keep reading to find out how.
Is it Possible to View iMessage History?
Yes, you can view your iMessage history with the search bar in the Messages app. If your iPhone is set to never delete messages, all old iMessages will be saved on the device and you can view them at any time you want.
If you had accidentally deleted the iMessages, you may be wondering if it is still possible to view them. Well, you can do so if you have backed up your iPhone either with iCloud or iTunes.
However, if you do not have any back up of your iPhone, then viewing the deleted iMessages will be challenging. You should met two conditions: the iMessages have not been overwriting by new data on your iPhone and you have the right iPhone data recovery tool.
How to Find Old iMessages on iPhone
Open the Messages app on your iPhone.
Drag your finger downwards across the screen to access the search function.
In the search bar, type in the keywords of the message or the name of the person you were texting to.
Then tap on "Search" and look through the search results to find the message you want.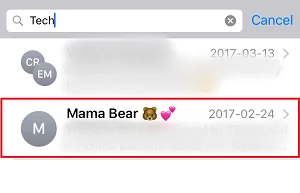 That's it. You can easily find an old iMessage on your iPhone with the search bar. If the iMessages have been deleted, don't worry, we'll show you how to view deleted iMessage history in the next part.
How to View Deleted iMessage History
So what is the best iPhone data recovery tool you can use to view both existing and deleted iMessage history? Here we recommend FoneGeek iPhone Data Recovery.
It is very easy to use, allowing users to view existing data and recover deleted files directly on iPhone/iPad, or from iTunes backup or iCloud backup.
Before we show you how to view deleted iMessage history your PC or Mac, the following are some of the reasons that make this tool the best:
You can use it to view both existing and delete iMessage history on iPhone/iPad without backup.
You can also extract and view iMessages in your iTunes and iCloud backup without resetting the device.
It allows you to view and recover up to 18 different types of data including photos, videos, contacts, WhatsApp, Viber, notes and many more.
It is very easy to use as we shall see shortly and allows for preview and selective data recovery.
It is also compatible with the latest iOS devices and the latest version of iOS, including iPhone 15/14/13 and iOS 17/16/15.
Download and install FoneGeek iPhone iMessage Recovery software on to your computer and then follow these simple steps to view deleted iMessage history:
Option 1: View Deleted iMessages on iPhone Directly
Open the program on your computer and select "Recover from iOS Device" from the main window. Then connect your iPhone to the computer using USB cable.
When the program detects your device, select "Messages & Attachments" from the list of data types and then click "Scan".
The program will scan the device for both existing and deleted messages. When the scan is complete, you will be able to view the iMessages on the next screen.
Select the iMessages you need to save on your computer and click "Recover".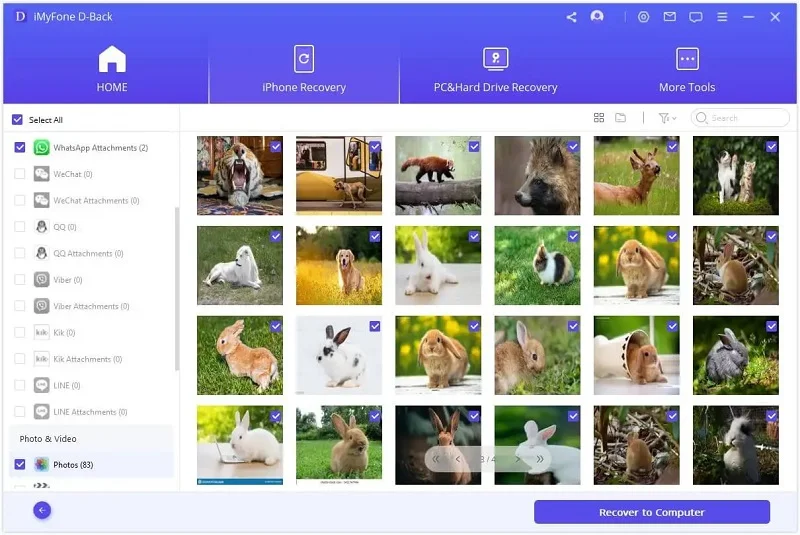 Option 2: View iMessage History from iTunes Backup
Run the program and select "Recover from iTunes Backup". You will see a list of iTunes backup files available on this computer.
Now choose the backup with the iMessages you would like to view and click "Scan" to begin scanning the selected backup for the iMessages.
Once the scan is complete, you should see the iMessages on that backup file. Select the ones you would like to save to your computer and then click "Recover".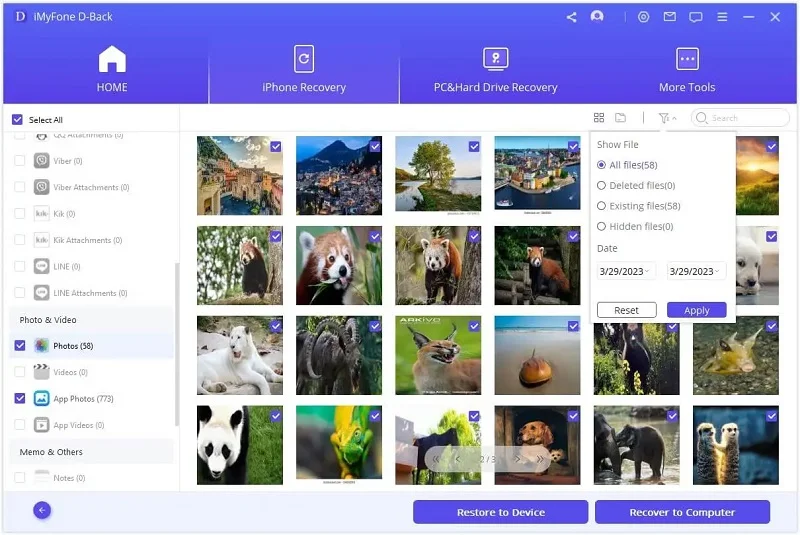 Option 3: View iMessage History from iCloud Backup
Launch the program and choose "Recover from iCloud". Sign in to your iCloud account and then choose the relevant backup file. Click "Download" to continue.
Select "Messages" as the type of data you would like to view and then click "Scan" to allow the program to begin scanning the backup for the messages.
The program will download the messages from iCloud. When the download is complete, you can view the iMessages on the backup and select some you'd like to save and click "Recover".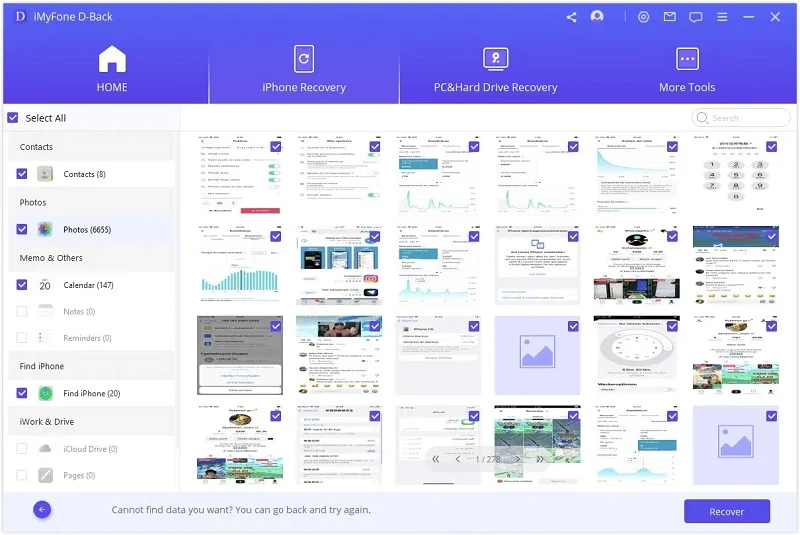 Conclusion
With FoneGeek iPhone Data Recovery software, you can easily view any kind of data on your iOS device, or on your iTunes or iCloud backups. If you have any questions, problems or feedback about this program, let us know in the comments section below. Your feedback helps us improve the product and is always valuable to us.