User Concern
"Hi I would like to extract my WhatsApp messages from my iPhone. How can I do that?"
There is no doubt that WhatsApp is one of the most popular methods to communicate with others since it allows us to send messages, photos, videos and even share locations with our friends. It is quite necessary to extract WhatsApp messages from iPhone to keep them in a safer way.
Can WhatsApp Messages Be Extracted?
WhatsApp will save the chats to the iPhone local storage as well as the cloud, which means that when you lose the device, the chats will still be saved on the cloud for you to extract.
This article provides you with different ways to export WhatsApp messages from iPhone, iTunes and iCloud backup.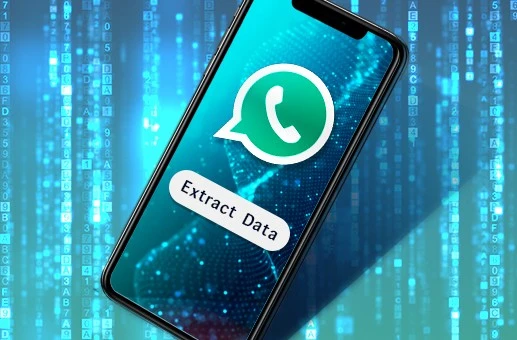 1. Access WhatsApp Backups Directly
When you have enabled WhatsApp on iCloud from settings, WhatsApp chats will be backed up to iCloud directly. However, this method only works when iCloud account and the phone number are the same. It doesn't allow you to pick the messages you want to extract. As such, this method is best when you need to transfer WhatsApp chats to a new device.
Open WhatsApp and click on Settings in the bottom.
Tap on Chats and Chat Backup.
Then you will view the backup you made before.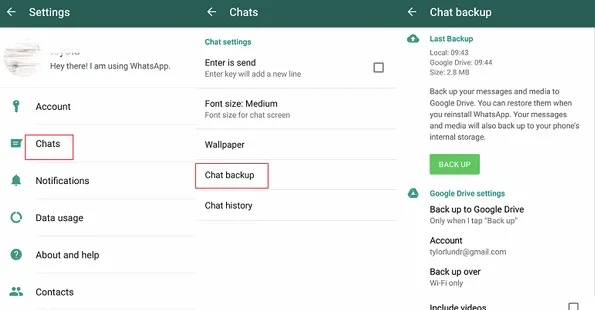 If you need to restore from this WhatsApp backup, you should ensure that:
The backup is available for WhatsApp. If not, you can click on Back Up Now to create the backup.
Uninstall WhatsApp from iPhone and reinstall again from App store.
2. Extract WhatsApp Messages from iPhone via Email
This approach works when you only have a few messages to be extracted from iPhone WhatsApp.
Click WhatsApp icon to open it and tap the chat history that you need to export.
Click on the Contact name on the top left corner.
Scroll down and tap on Export Chat option.
You will then be asked to choose whether you need to attach media.
Select the Mail option and enter the email address. Then click on Send to finish.
3. Extract WhatsApp Messages from iPhone Using FoneGeek
An iPhone Data Exporter - FoneGeek iPhone WhatsApp Extractor is what you need. This program is able to extract existing and deleted WhatsApp messages from your iPhone, iPad and iPod Touch.
Main Features of FoneGeek iPhone Data Recovery (iOS 17 Supported):
Extract up to 20 types of data from iPhone, iTunes and iCloud backup, such as WhatsApp messages, contacts, text messages, photos, videos, notes, voice memos, etc.
The deleted file could also be exported from your iPhone with this program.
Free trial version is available for you to preview the complete data saved on your device.
You can easily extract data from iPhone and iTunes/iCloud backup without restore the iPhone.
It supports the latest iPhone 15/14/13 models and iOS 17/16.
Step 1. When you have finished downloading the program, simply tap the App icon to run the program. Then click on Recover from iOS Device.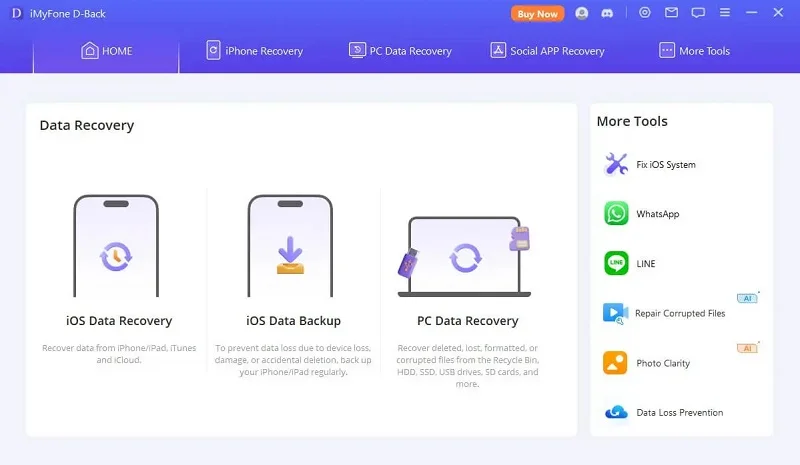 Step 2. Get your iPhone connected with computer. Now you need to click on Scan.
Step 3. The program will begin to deeply scan existed and deleted WhatsApp messages and other data on your iPhone.
Once the scanning process has finished, all types of data will appear on the screen. From here, you will have the capacity to view each data type one by one. Simply tap on WhatsApp to check the details.
When you have looked into all the WhatsApp messages from your iPhone, tap on Recover button and all the current and deleted messages will be extracted to your computer as the format of HTML or CSV.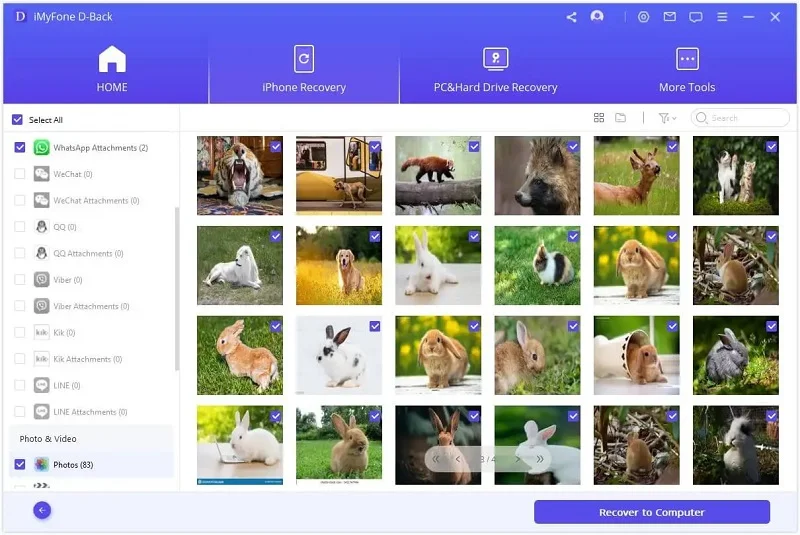 4. How to Extract WhatsApp Messages from iTunes Backup
With FoneGeek iPhone WhatApp Extractor, you can also extract WhatsApp from iTunes backup in case you have no access to your iPhone.
Step 1. Choose iTunes Backup
Launch this iPhone WhatApp Extractor program, then select Recover from iTunes Backup, you'll view a list of iTunes backup files that you may have created before. Choose one iTunes backup file that contains the WhatsApp messages and click Next to continue.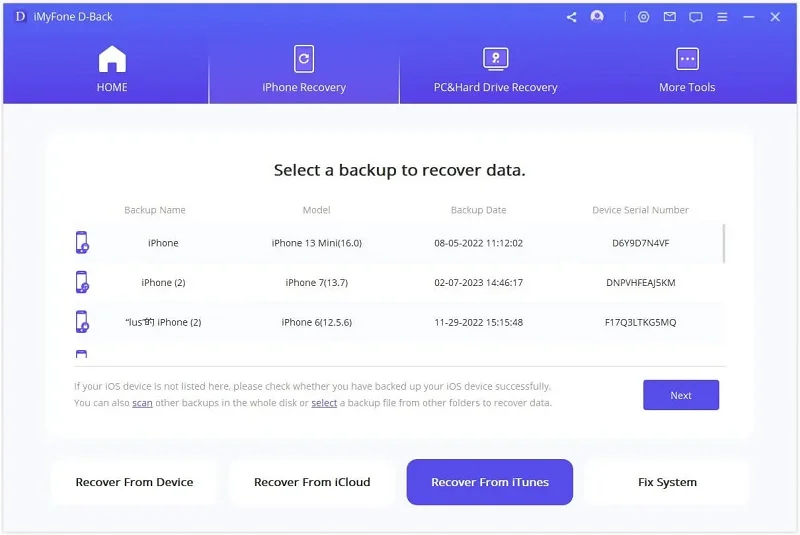 Step 2. Analyze and Extract WhatsApp Messages
The analyzing and scanning process will get started. The duration time of the whole process depends on the data size saved on the iTunes backup.
After that process, the program will list each sent and received WhatsApp message. The same as the 1st method, you can click Recover to extract WhatsApp messages from iTunes backup.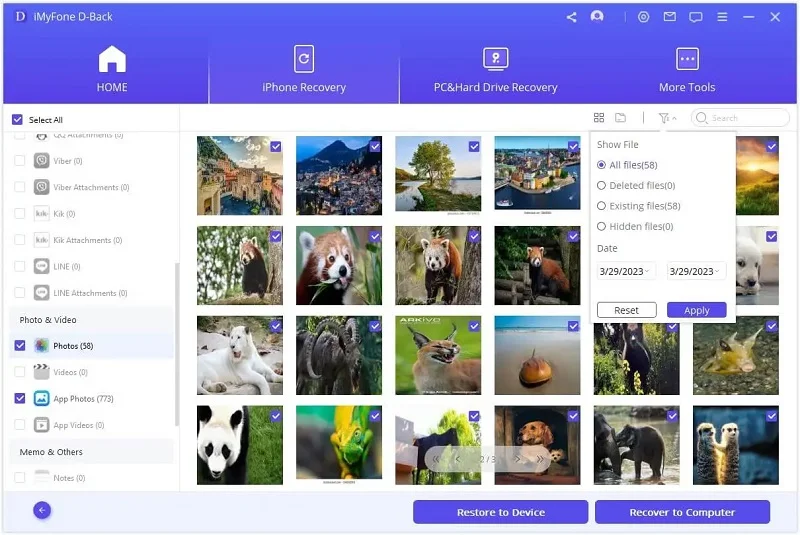 5. How to Export WhatsApp Messages from iCloud Backup
If you have enabled iCloud backup from iPhone settings, it will automatically back up your iPhone whenever the device is plugged into a power source, connected to WiFi and the screen is locked. Thus it is more convenient to extract WhatsApp messages from iCloud backup compared with iTunes backup. Here is how you can extract iCloud backup with this iPhone WhatsApp Extractor.
Step 1. Log Into iCloud
Launch the program after the installation procedure. Click on Recover from iCloud ption and you'll need to enter the Apple ID and password to sign in the iCloud, so that you can have access to the online iCloud backup.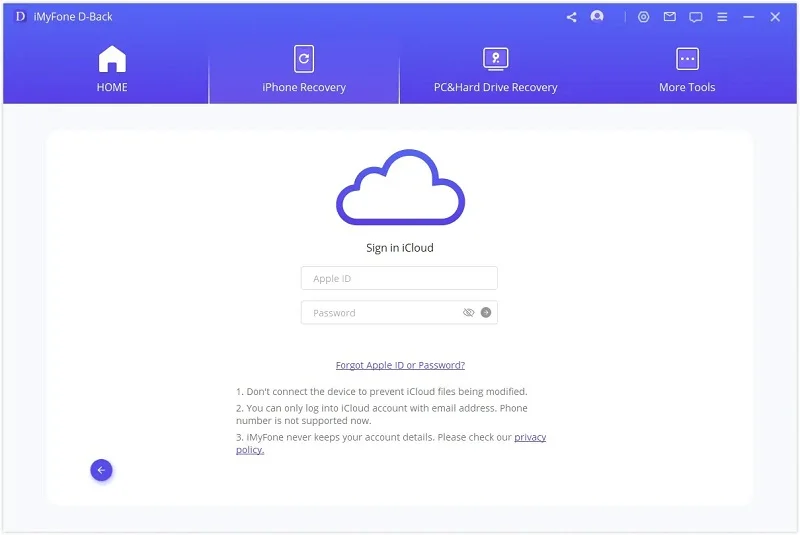 Step 2. Download and Analyze iCloud Backup
Once you have logged in, all the backup files created in this iCloud account will be detected by this program. You need to choose the most suitable one that contains the WhatsApp messages you want to export. Then click Download button. The download process is depended on the data size of the backup file.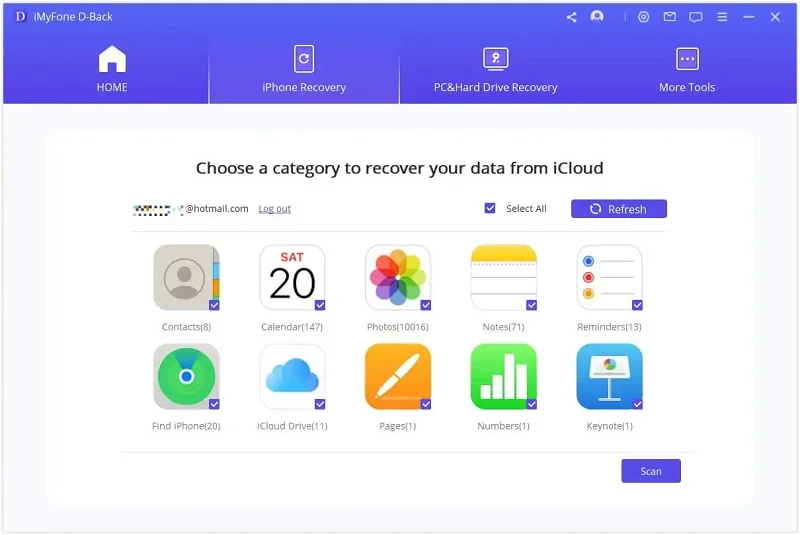 Step 3. Preview WhatsApp Messages
After that long or short process, all the content of the iCloud backup file will be listed on the interface. You can select WhatsApp and WhatsApp Attachments to check the WhatsApp messages in detail. Tick Recover to extract WhatsApp messages to your computer as the format of Excel, CSV or HTML.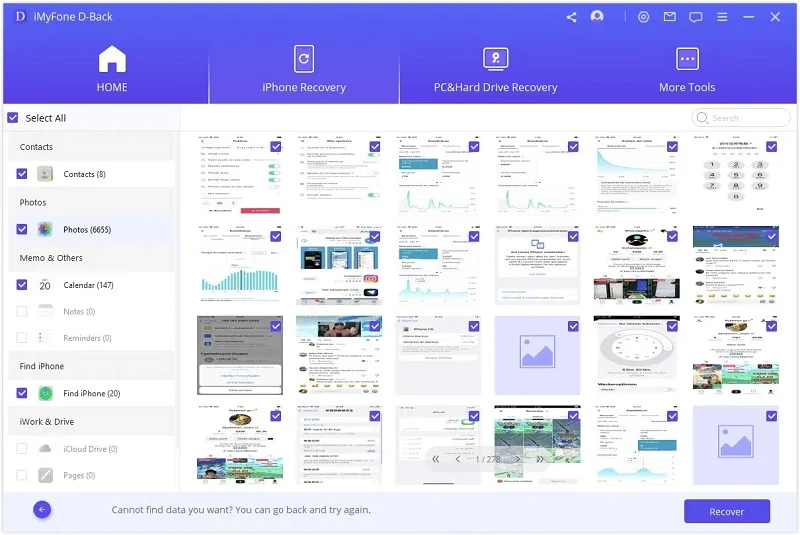 6. Video Guide of Extracting WhatsApp Messages from iPhone
After looking through the methods above, you may have a good knowledge of FoneGeek iPhone Data Recovery. Watch the video below to learn the details to use this software:
You must be of full confidence to extract WhatsApp messages from iPhone now after going through this article. Do tell us in the comment below if you found this FoneGeek iPhone WhatsApp Extractor is helpful to you.