The visionary ideas and various groundbreaking achievements that Elon Musk has made in the tech industry are pretty apparent. Now he has become even more famous and influential with his recent controversial venture into social media when he acquired Twitter. That's why there are many AI voice changers developed to mimic his distinct voice.
With the generated Elon Musk AI voice, you can make prank calls, use it to add humor to your content, or even transform your voice into it when gaming or during other online interactions. However, only the best Elon Musk voice changer AI tool can give you an authentic Elon Musk AI voice. This article introduces one such best Elon Musk voice changer AI software and it covers everything about it, including why it's the best and how to use it. We will do that later on but let's begin with a little background about Elon Musk.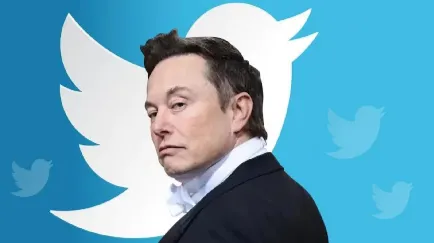 Info about Elon Musk
Elon Musk's visionary ideas and controversial business ventures have no doubt made him probably the most influential and intriguing figure of our time. He has indeed made various notable groundbreaking achievements and one of them is SpaceX, a space exploration company that focuses on space transportation services. SpaceX has so far been able to raise around $9.8B in funding over just 29 rounds. However, the company suffered a major setback recently.
The SpaceX Starship, which was the largest rocket ever built exploded during its first test flight on April 20th this year. It exploded just minutes after lifting off from a launch facility (Starbase) in South Texas. However, like building an aircraft carrier, designing heavy-lift rockets like Starship is far more complex and challenging than building smaller rockets or a small yacht. So, while the Starship rocket may have failed to launch this time, the future may hold a different story.
It's not just the space exploration industry, though. Through his electric car company, known as Tesla, Elon has been revolutionizing the auto industry too. Social media is also one sector where musk has been making waves as well. He started with tweets about Dogecoin and how they could be used as payment for Tesla cars, and then went on tweeting several hyped-up announcements that ended up causing stock prices to experience huge spikes and dips.
But that's not all. Elon Musk's acquisition of Twitter for a whopping $44B still remains to be his recent most controversial venture. The acquisition became even more controversial when he announced that everyone will have to pay for Twitter blue budge. It's only right to conclude that Musk stands out as the most reputable game-changer in both business and technology. It's no wonder people are looking to mimic his distinct voice using Elon Musk voice changer app and other tools. Fortunately, we'll share one best option for you later on in this post.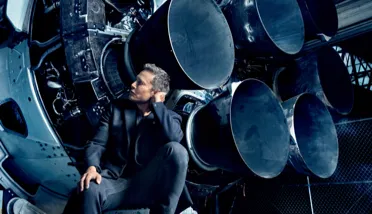 Who Voiced Elon Tusk? Was It Elon Musk?
Definitely not. Elon Musk never voiced Elon Tusk, the fictional character in the South Park animated television series. Elon Tusk is basically a creation of South Park. He appears in an episode of the show that's titled "Members Only" which came out in 2016. Tusk plays the role of CEO of Tuskla in the episode and is also a friend of Rick Sanchez. He's generally Elon Musk's multiverse variant from the Tusk Dimension.
Still, even though it's a parody of Elon Musk, the voice actor behind the Elon Tusk character's voice is actually not Elon Musk. However, there are shows like "The Big Bang Theory" and "The Simpsons" where Musk has made cameo appearances. None of the characters on these shows were voiced by him, though.
Best Elon Musk Voice Changer - Get Authentic Elon Musk Voice
Do you know you can sound like Elon Musk? You only need the help of the best Elon Musk voice changer AI tool like FoneGeek AI Voice Generator. This AI voice-changing software is not the best for nothing. It can transform your voice into authentic Elon Musk's voice in real-time.
That means you can use your new Elon Musk AI voice during calls or while chatting or narrating in online video games or live streams on platforms such as Skype, Zoom, Discord, etc. Apart from Elon Musk's voice, you can change your ordinary voice to over 125 other voice filters that SoundBot offers, including female, SpongeBob, villain, superhero, or Ghostface voice.
This software also lets you customize the voice to the tone and style you want, or even create your own voice filters. In short, if you want an effective Elon Musk voice changer AI tool to experiment with, whether for content creation, doing voice-overs, or simply for fun, then you should get FoneGeek AI Voice Generator.
FoneGeek AI Voice Generator main feature:
Do real-time voice changing or change voice in recorded audio.
Has more than 125 different voice filters, including Elon Musk's voice.
Over 400 different sound effects for customizing your sound.
Integrates with Skype, Discord, Zoom, streaming platforms, gaming platforms, etc.
Access in-built D200+ voice memes or create/edit your own meme.
Works on any version of Windows system, plus allows for Dfile voice changing.
Steps for generating Elon Musk's voice using FoneGeek Elon Musk voice changer:
Download FoneGeek AI Voice Generator and follow the simple instructions to install it successfully on your computer.
Open the program and then get your input device configured - select microphone as your input device. Configure the output device too by selecting headphones as your output device. You'll get a notification to confirm that they're set up properly.
Go to the "AI Voice Change" option and select it. From there, simply choose the "Elon Musk" voice filter to explore Elon Musk's voice in real time.
Now that you have the Elon Musk AI voice, you can go ahead and set up FoneGeek on Discord, Zoom, or other platforms to ensure a smooth experience.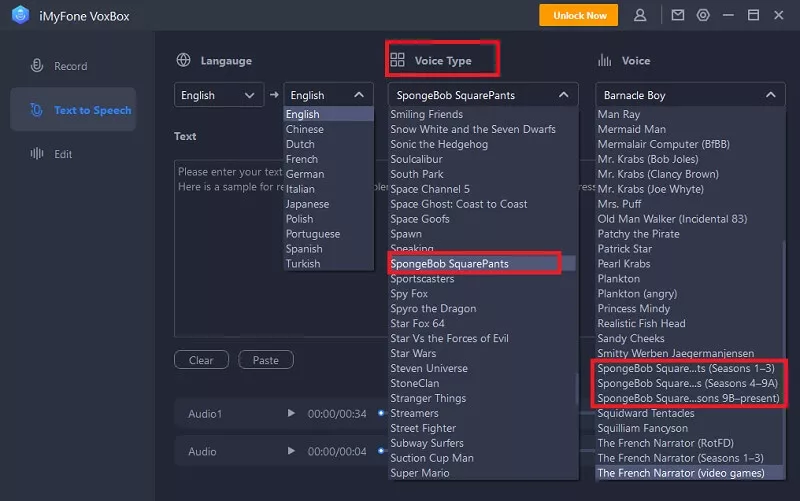 Top Elon Musk Meme: Make Your Online Content More Entertaining
Other than his innovative ideas, Elon Musk's bold personality and often controversial tweets have made him not only very popular but also the subject of so many memes and online humor. Whether you're looking to add a humorous touch to his actions, images, or his iconic quotes, you can easily create the best and most unique Elon Musk meme that's entertaining to all, no matter the age.
You can even create your online content and add these memes to the video or image to give it an element of humor as well as make it relatable with your viewers and followers. There's basically no limit to what you can do when it comes to creating best Elon Musk memes. You can poke fun at his controversial tweets, create mashups of his speeches or songs, and so on. It's endless, so, don't sit back. Join the trend and enhance your online presence by spicing up your content with some humor with Elon Musk memes.
FAQs about Elon Musk AI-Generated Voice
Q1. Is there any relation between Elon Musk AI voice and Deepfake technology?
Well, Elon Musk AI voice is pretty different from Deepfake technology. While Deepfake technology utilizes AI to make realistic images or videos which are actually not real, Elon Musk AI voice, on the other hand, relies on AI to synthesize the voice of Elon Musk.
Q2. Will the public have access to Elon Musk's AI voice in the future?
Right now it's actually hard to tell if Elon Musk's AI voice can become available to the public. What's clear, though, is that the technology is evolving. So, as it becomes more sophisticated, chances are that there will be more similar text-to-speech systems that will be widely available.
Q3. Does Elon Musk have any stance on climate change?
Yes, he does have a stance. Reduction of carbon emissions is one area he has been quite vocal about. The other one is the use of sustainable energy. In fact, he has been working to develop and also promote sustainable technologies through his Tesla and SpaceX companies.
Conclusion
The Elon Musk Voice Changer AI tool provides a great opportunity to recreate Elon Musk's distinct voice for use in various projects. Whether it's creating funny videos, making prank calls, or streaming games, it doesn't matter. What's important is ensuring you're using the Elon Musk voice changer app or software that's effective and reliable. FoneGeek AI Voice Generator is certainly an excellent choice if you want an authentic Elon Musk AI voice to transform your voice into.
It can change your voice right away in real time or in pre-recorded audio files. Navigating the software needs no special skills either as its intuitive user interface is simple to understand and use. So, try it today and take your content to greater heights.