SpongeBob Squarepants is no doubt one of the most popular and loved animated TV shows of our time. In fact, hearing just SpongeBob's voice brings back so many nostalgic childhood memories. It's a voice that's instantly recognizable by almost all cartoon lovers worldwide. Now with AI voice generators, it's possible to recreate the same exact SpongeBob voice or the voice of any other cartoon character.
The voice generated is so uniquely SpongeBob that you can use it to make videos, do streams, and even prank your friends with it. But, to get such a perfect SpongeBob voice, you need the best SpongeBob voice generator. This post will help you find it.
Here, we'll look at several top SpongeBob voice generators that you can use to produce a convincing SpongeBob voice. Before we jump there, though, here are some interesting tidbits about SpongeBob's voice actor.
Who is the SpongeBob's Voice Actor?
The SpongeBob character is actually voiced by Thomas James Kenny (a.k.a. Tom Kenny), who is a great American actor and comedian, born in 1962. He is behind the exceptional evergreen voice that has been synonymous with SpongeBob and often characterized by a joyful, optimistic, and childlike attitude.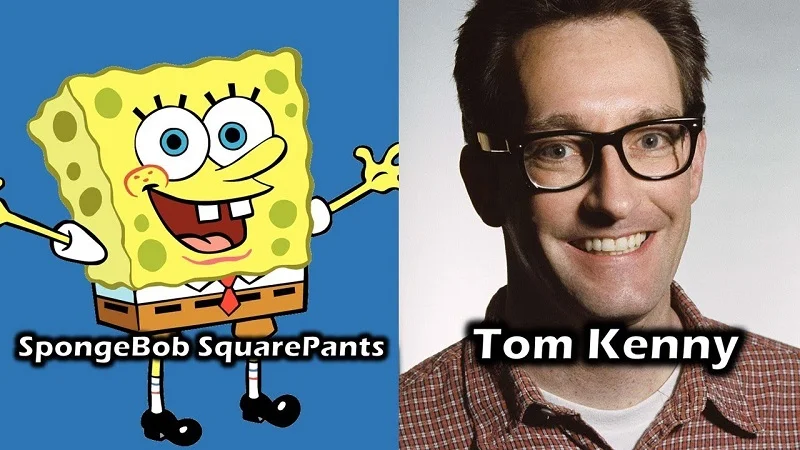 Besides voicing SpongeBob, Tom Kenny has voiced many other popular cartoon characters like Johnny Bravo and also Mayor in the Power Puff Girls animated television show. In his long acting career, Kenny has not only bagged many awards but he has also been nominated for many of them.
3 Best SpongeBob Text to Speech Voice Generator Software
FoneGeek AI Voice Generator
FoneGeek AI Voice Generator is certainly the best SpongeBob text to speech generator out there. Its advanced text to speech technology produces a very convincing SpongeBob AI voice that's nearly undetectable compared to the real SpongeBob voice. The software supports over 46 languages and over 100 accents, so you can have SpongeBob say all you want in your preferred language and accent. Besides SpongeBob, you have over 3200 other voice options to choose from.
There's equally an advanced voice cloning option that generates a very realistic AI voice from your recorded voice. In general, the consistency and quality of the output from FoneGeek AI voice generator is superb whether using TTS or the voice clone. You can also do speech to text and video conversions as well as edit the generated voice the way you want. There's no difficulty in using the tool either as the interface is pretty intuitive and straightforward.
Main Features of FoneGeek AI Voice Generator
Text to speech voice generator, voice cloning, and even speech to text conversion.
High-quality and convincing SpongeBob voice and over 3200 other voices.
Support video conversion, voice recording, select clips, cut, delete, etc.
Voice editing features – pitch, emphasis, speed, volume, pause.
Over 46 global languages and over 100 accents.
Multiple input and output formats such as MP3, WAV, etc.
Steps to using FoneGeek SpongeBob text to speech generator:
Download and install FoneGeek AI Voice Generator on your computer.
Select "Text-to-Speech" mode from the main interface after launching the software.
Paste your particular text or script, or type it right in the text box.
Select the SpongeBob voice from the voice options and modify the parameters.
Now simply convert the text to audio with SpongeBob voice and export it.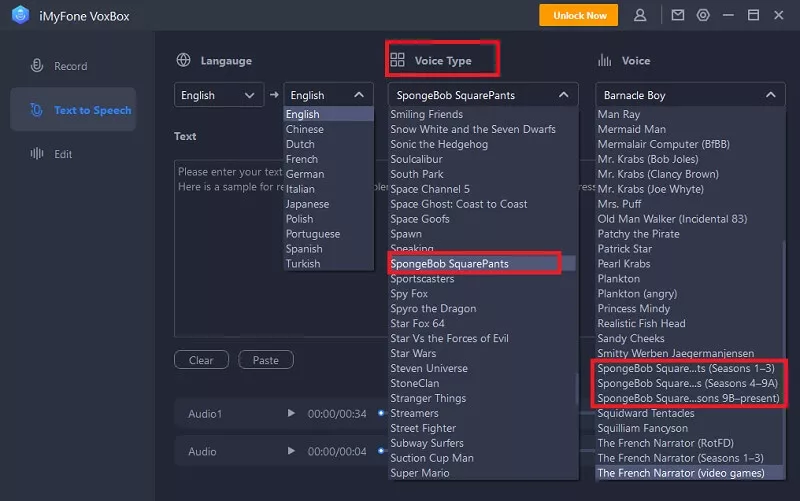 Baviux
Baviux is equally a practical and effective SpongeBob voice AI generator that you can go for. Unlike the FoneGeek AI Voice Generator, it's a mobile app but it does provide a highly accurate SpongeBob voice that's useful for any purpose. It has a variety of other different voice effects you can modify your voice to but they are not as many as what FoneGeek offers – has only 40 effects.
However, it functions as a voice recorder too, not just a voice changer. It allows you to record the voice or audio you've generated and easily share it with all your friends and family on various social media platforms. The app itself is secure, reliable, and so simple to use.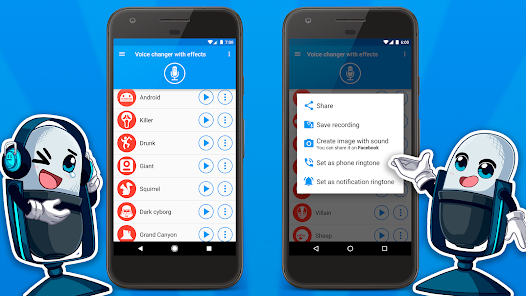 Pros
Provides quality SpongeBob voice and the other 40 voice effects sound real.
Changes the voice fast and also functions as a voice recorder.
It's secure and available for both iOS and Android devices.
It's free to download on Google Play Store and Apple App Store.
Cons
Doesn't have any advanced voice editing feature.
Google TTS
Google Text to Speech offers another easy way of adding SpongeBob voice to any audio or video. It works differently from both FoneGeek and Baviux. It requires no downloading or installing of anything as it comes already installed on all Android devices. You only have to enable it which you can do by heading to Settings and opening the Accessibility option. You then go to Installed Services, tap the "Select to Speak" option, and then confirm the selection.
Once you do that, you just launch the app you want, and hit "Speak" and let the program speak for you. Now to add the SpongeBob voice, you should open Settings again, select General Management, and tap the Language and Input option. You then go to the Text to Speech section and click on Google TTS, where you'll find the SpongeBob voice option when you scroll down. It will show up with a small yellow symbol - it will get installed and selected as default.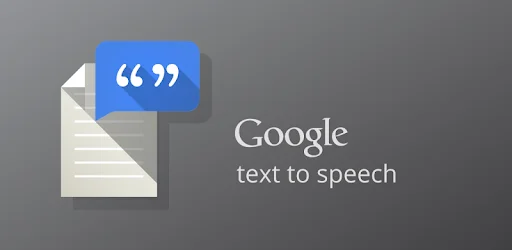 Pros
It can add SpongeBob voice to any audio or speak in SpongeBob voice on other apps.
It has multiple other voices to choose from.
Available as a default feature in all Android devices hence no installation is required.
Cons
It's not the most user-friendly option.
Has no voice editing features.
Top 5 Online AI Voice Generators for SpongeBob AI Voice
Fakeyou.com
Our first AI voice generator SpongeBob online tool is Fakeyou, which is a text to speech service that allows you to easily create high-quality SpongeBob voice and apply it to any of your projects. It also has various other AI voices of popular characters that you can use. All the voices, including the SpongeBob one, sound very natural and they have even been put in categories like cartoons, games, Anime, and movies for easy navigation.
What's more, the Fakeyou platform includes a studio that you can use to edit the voices to your exact preference. To convert your text/script to a particular voice, you simply write or paste it right into the text box and hit the "Speak" button. The program will then quickly produce the voice, which takes not more than a few seconds. It offers both free and paid subscription options but you get to access even the advanced features with the free subscription plan.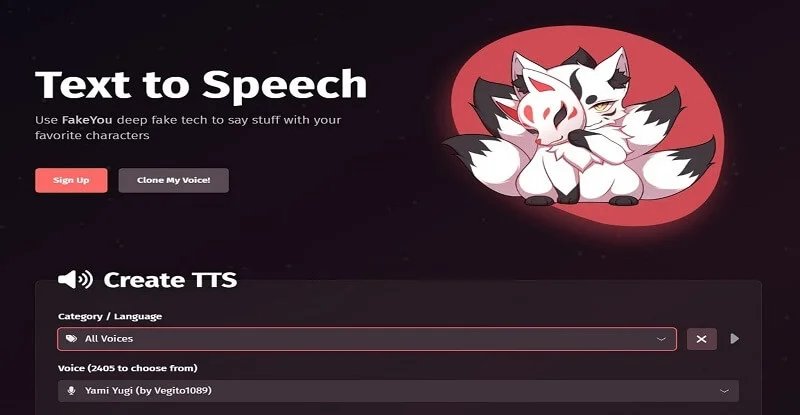 Pros
Provides a high-quality SpongeBob voice that sounds natural.
The voices are in several categories for easy navigation.
Takes just seconds to convert text to speech.
Allows you to edit the voice to your satisfaction.
Customer support is very responsive whenever contacted.
Cons
There are not so many features to explore.
You have to get a paid subscription plan to access some features.
15.ai
The 15.ai offers the most straightforward user interface on our list. It's the easiest online SpongeBob text to speech voice generator to use and even includes a proper user guide for beginners. You only enter your text, select the SpongeBob voice or any other voice and then select "Generate" or hit the "Enter" button and it will read aloud the content.
It works ultra-fast, taking just seconds to convert the text/script to your desired voice. It can convert up to 200 words at a go and there are several thousand voices of decent quality to choose from. The website and TTS service are free and accessible to anyone. There's no sign-up required either and the website is free of ads.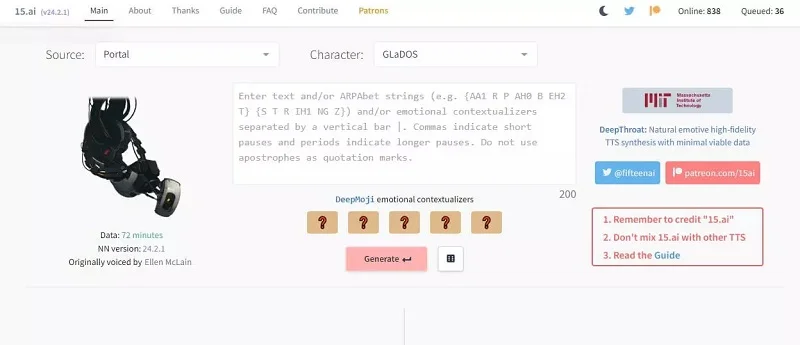 Pros
Has a far more straightforward interface that's easier to use by everyone.
A vast library of voices, including the SpongeBob voice.
Converts text to speech in seconds using speed synthesis technology.
Free TTS service with no conditions or ads on the website.
Cons
It can only convert up to 200 words at a go.
Some say it sometimes doesn't generate the exact cloned voice.
It's not working now.
TopMediAI
If you want a more powerful online SpongeBob voice AI generator, then TopMediAI is a perfect choice for you. It utilizes the same speed synthesis technology that 15.ai uses, meaning it works pretty fast, plus doesn't mess up the quality of the voice. What sets it apart, though, is that it's a more professional online TTS tool with a huge library of voices (over 3200) - it includes voices of many cartoon characters like SpongeBob, Squidward, Mickey Mouse, etc.
The voices sound natural and you can generate them in your desired language (supports over 70 languages). It also allows customization of the generated voices using various editing options like pitch, speed, volume, emphasis, and so on. Besides voice generation, you can access speech recognition functions on this TopMediAI tool, which is available in free and paid versions.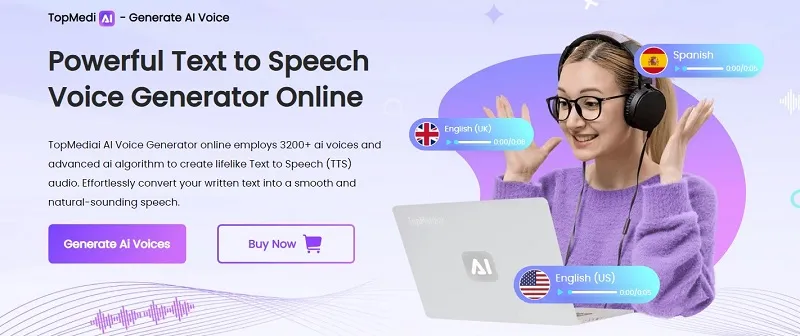 Pros
Natural-sounding AI voices, including the SpongeBob voice.
Has a broad collection of voices (over 3200) and over 70 languages.
It generates the voices in seconds thanks to its speed synthesis technology.
Has various voice editing features and even a speech recognition function.
Cons
Some features are only provided in the paid version.
UberDuck.ai
UberDuck provides over 5000 voice options in different characters and categories that you can use on any of your projects. It's a great online SpongeBob text to speech generator that doesn't present any challenge as far as using it is concerned. Once you enter your text and choose your desired voice and character like SpongeBob, you just click the Synthesize button and UberDuck will generate the audio in the voice you've selected.
The tool even allows for custom voice cloning and it also provides a Discord group where you can learn creative machine learning. However, to be able to use Uberduck to generate any sound, you have to sign up first with your existing Google account or by using your Discord account. You can register with any other email address too.

Pros
A large library of over 5000 voices, including SpongeBob voice.
You're able to create your own unique voice copy.
It's pretty simple to use and it offers APIs that one can use to create apps.
Cons
It's not really the most suitable option for beginners.
You can't edit the generated voice the way you want.
iSpeech
iSpeech is the last online AI voice generator tool in our list and the best thing about it is that it doesn't limit the amount of words you can convert to speech. Its advanced TTS technology is able to convert any written material like blog posts and articles into audio in a clear voice that anybody can listen to. You can also have the generated voice talk in any of the 28 different languages that iSpeech offers.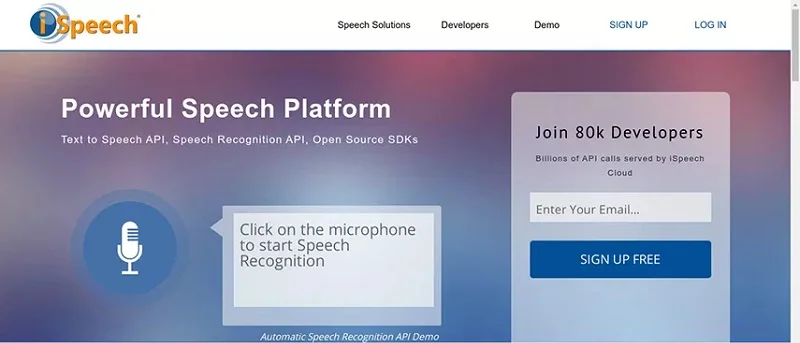 Pros
It's capable of converting longer texts to speech in various voices.
Provides 28 different languages that you can choose from.
Offers free SDKs so that you can use it for free on the web or your mobile device.
Cons
It doesn't include the SpongeBob voice.
FAQs about AI Voice Generator SpongeBob
What is the best SpongeBob AI voice generator?
There are various SpongeBob voice AI software and online tools that have great features for generating the SpongeBod voice and other AI voices. However, FoneGeek AI Voice Generator is certainly the best because it's a professional tool with many advanced features, including a large library of voices that includes a high-quality SpongeBob voice. It offers various functions like TTS, voice cloning, voice recording, and STT. The software also has various editing features that users can utilize to customize the voice further to their liking.
Can I make SpongeBob text to speech online?
Yes, you can. We've listed various online SpongeBob voice AI generators that are suitable for use in generating SpongeBob voice right from your browser without downloading or installing them. The five options we've shared are the best out there and are quite easy to use for beginners.
Can I get a realistic SpongeBob voice using text to speech tool?
Yes. With professional SpongeBob text to speech software like FoneGeek AI Voice Generator, you can generate a very accurate and convincing SpongeBob voice within seconds.
Conclusion
The various AI voice generator SpongeBob tools we've shared above are able to convert text and even voice recordings to SpongeBob voice or any other voice you may like. You only need to choose the one that suits you best. We would highly recommend getting the FoneGeek AI Voice Generator, though, because it's the most advanced and effective SpongeBob voice generator. It makes a high-quality SpongeBob voice that it's almost hard to differentiate from the original one.
Moreover, it's the only tool in our list that offers a variety of voice-generating functions as well as editing features to ensure you're able to get your desired voice. There are equally many other voices to choose from besides SpongeBob and you can have them in the language you want too. So, if you want an all-in-one SpongeBob voice AI generator, then it's certainly the perfect option.