Barack Obama's charismatic personality and distinctive speaking style always draw people toward him. He's no doubt one of the most beloved politicians of our time. His voice always dazzles everyone, especially during his eloquent speeches.
With lots of AI voice generators out there, you can now recreate the same Obama voice effortlessly and dazzle everyone with it by recreating his famous speeches, making funny clips, or even pranking your friends.
To assist you achieve that, we'll share herein the top 5 Obama text to speech voice generators that you can use to create Obama's voice, exactly with his distinct tone, cadence, and inflection that make it sound so eloquent. Before we jump to that, though, let's learn more about Obama and his AI voice.
Who is Barack Obama and How is Obama AI Voice?
Barrack Obama was the president of the U.S. after President George W. Bush. He entered the office in 2009 and served up to 2017. He was first, though, a community organizer. He then moved to become a civil rights attorney, after which he was elected to the U.S. Senate - as the senator from Illinois. It's from the Senate that he transitioned to become the president. Although there's not much information about his early childhood, Obama was born in 1961 in Hawaii. He graduated from Columbia University as well as from Havard Law School.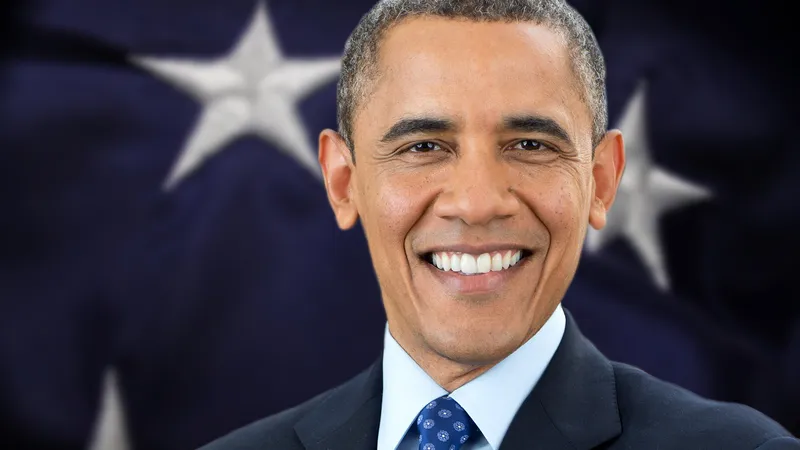 His distinctive speaking style and charisma have been his biggest trademarks throughout, coupled with his eloquence and calming demeanor. He always delivers powerful and inspiring speeches. In fact, we were treated to some of his quite historic speeches during his tenure as the president. One of them is in 2009 when he was accepting the Nobel Peace Prize while the other notable one was in 2011 when he gave an address after the killing of Osama bin Laden.
Top 5 Obama Text to Speech Voice Generator
1. FoneGeek AI Voice Generator
FoneGeek AI Voice Generator stands out as the best Obama text to speech voice generator on our list for the fact that it delivers the most accurate Barack Obama AI voice. The generated voice is not only accurate but it's also crystal clear and sounds very natural. The tool offers the text to speech function which works fast to convert your text to speech in Obama's voice.
Whether it's a joke, a testimonial, or a book, the FoneGeek TTS will process it quickly. Moreover, you can have the text read out in Obama's voice in the language you want as the tool supports various different languages. TTS is not the only voice function that FoneGeek offers, though. You can voice record and even voice clone only once and use your cloned voice forever. All the functions are equally quite easy to use, including the program itself, thanks to its simple interface.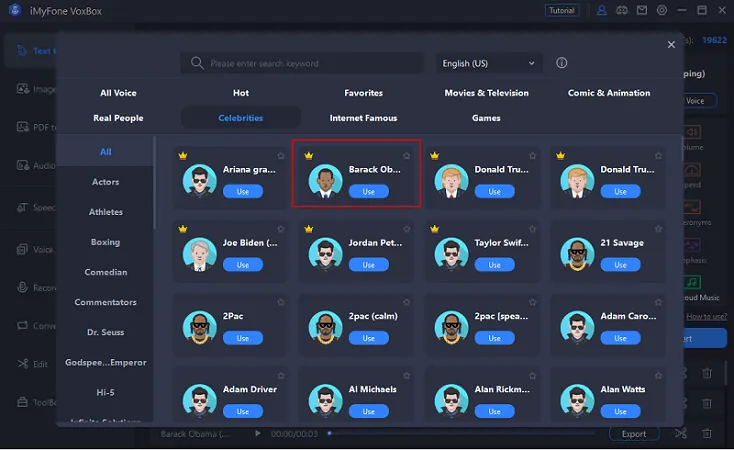 FoneGeek AI Voice Generator Main Features
Generate Obama AI voice that's accurate and crystal clear.
Do text-to-speech, voice recording, and voice cloning.
Generate the Obama voice in over 46 different languages.
More than 3,000 voice options besides Obama's voice.
Edit and save generated voice in multiple formats for easy exporting.
Pros
Delivers AI generated voices that sound so natural.
It's safe and has a simple interface that's easy to use.
Completely free of ads, particularly the PC app.
Cons
The voice clone function is not offered in the free trial version.
2. Speechify
Speechify is another great Obama voice generator that you can consider if you want to create fantastic content using Obama's voice. The tool utilizes an innovative text-to-speech technology that's not only a reliable text reader but also generates a natural-sounding Barack Obama voice.
There are also various other voice options that you can try and all of them are pretty clear, ideal for practicing a new language. What's more, the Speechify TTS tool also includes an OCR function that allows it to read even PDFs in more detail, a feature that not many other Obama voice generators offer.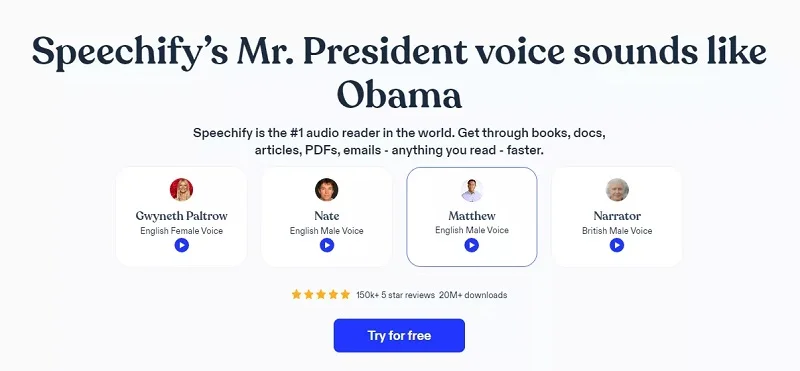 Speechify Main Features
Get clear and quality Obama AI voice using advanced TTS technology.
Adjust the pitch, speed, and tone of generated voice to enhance it.
Access over 30 unique natural-sounding voice options for your project.
Learn new languages easily with the over 15 available languages.
Additional OCR function in TTS for easy reading of PDFs.
Offers a complete functional Chrome extension.
Pros
Clear AI-generated voices that facilitate easy practicing of new languages.
Suitable for use on all devices, thanks to its web API feature.
Reads images and PDFs in no time using the OCR function.
Various amazing features - ideal for those that are visually impaired.
Cons
The free version only offers a few basic features.
Less time to really test the app as you get only three days of free trial.
3. iSpeech Obama TTS
If you prefer using an online Obama voice generator, then the iSpeech Obama TTS would be perfect for you. This online Obama text to speech tool provides a simple way to recreate and use the distinct voice of former President Barack Obama.
The TTS function works so well that it reads any text you input into the program in Obama's exact voice, whether it's your favorite speech or book. Moreover, the tool allows you to customize the generated audio to your liking and even add it to your videos, podcasts, or presentations.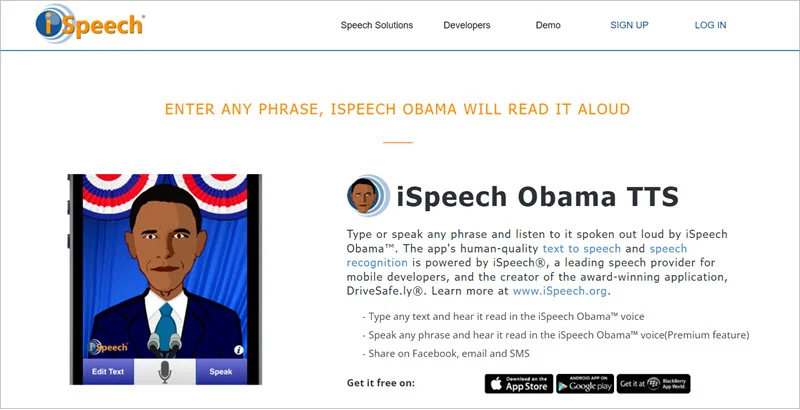 iSpeech Obama TTS Main Features
Generates the exact voice of President Barack Obama.
Supports both text-to-speech and voice recognition functions.
Option to edit the pitch and speed of the generated voice.
Various output formats you can download audio files into.
Pros
Integrate Barack Obama AI voice into any, video, podcast, etc.
Reads any text you input into the program and supports speech recognition too.
You can convert the generated audio file into the output format you want.
You can customize the generated audio, including the pitch and speed.
Cons
Limited voice options. Only provides Obama AI voice.
You need a reliable internet connection to access and use the tool.
The audio quality is not at the level of other top Obama text to speech generators.
4. Talk Obama To Me
Like the iSpeech Obama TTS, Talk Obama To Me runs solely online but it operates quite differently from the other online Obama text to speech generators. Once you type in your text, the program searches for Obama's available clips that relate to the text and then combines them into a complete single video that says the text you entered in Obama's voice.
It's a really impressive experience and the tool is so simple to use. It has a basic interface that consists of only the text box where you put your text and a Talk button. That's all.
Talk Obama To Me Main Features
Unique and effective online Obama voice generator with TTS tool.
Convert text to a complete video with Obama's voice.
MP4 output format for all generated files.
Basic interface with just a text box and a Talk button.
Pros
Generates a video with Obama AI voice from the text you provide.
A very basic interface that's really simple to use for everyone.
The generated video files are in MP4 format and can be shared with friends.
Cons
The length of text that's acceptable is just 280 characters.
Can patch together some words from multiple Obama clips in case it fails to find Obama videos related to them hence leading to a video with choppy prose.
Works only online hence you can't access it without the Internet.
Doesn't offer any editing tools.
5. FakeYou
FakeYou is equally an online-only Obama text to speech generator. Unlike the iSpeech Obama TTS and Talk Obama To Me, though, it's not limited to only Obama's voice. You can use it to also create content in over 30 other voices.
It's an effective tool and the quality of every voice is great. You can even use it to create a funny Obama voicemail greeting that you can use to reply to your friends and family. The tool presents no difficulty too with regard to using it.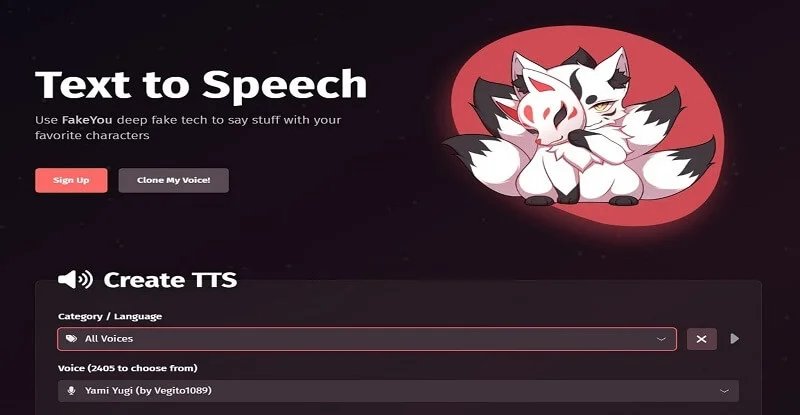 FakeYou Main Features
Recreate Obama voice and any other voice you want.
Customize every voice that you generate before downloading them.
Basic interface for quick and easy use.
Pros
The generated Obama AI voice sounds so natural and it's of good quality.
You can clone your voice too and edit it to sound like you want.
Works online hence no need of downloading any app.
It's really simple to use and available for free as it's supported by the users.
Cons
Can be slow to generate the voices if your internet connection is not strong.
FAQs about Obama Voice Generator
Can I find an online Obama Voice Generator?
Of course, you can. Online Obama voice generators are available and they usually rely on artificial intelligence to recreate Barack Obama voice for various purposes like producing his famous speeches or creating videos in his voice. We've included some of the top online Obama AI voice generators on our list above, like FakeYou, iSpeech Obama TTS, and Talk Obama To Me. They are pretty simple to use and are totally free, so anyone can access them to create the content they want in Obama AI voice.
What's the best AI voice generator for Obama?
You can find all kinds of great Obama text to speech generators out there. Each has features and benefits that make it stand out. If we have to choose one that's really the best, though, then it would be FoneGeek AI Voice Generator. It's very accurate and offers many functions including, TTS, voice cloning, and voice recording. It also allows you to edit the generated voice and it does support many different languages that you can generate the voice in. Moreover, apart from Obama's voice, it offers a huge library of other voice options that you can use.
Conclusion
Whether you're looking to recreate Obama's famous speeches or you just want to make interesting audios or videos to share with friends and family, generating Oboma's voice is really fun and anything you add it to will no doubt catch the attention of those you share with. You can use any of the top Obama text to speech generators we've shared above to do that.
However, FoneGeek AI Voice Generator is the best option we would recommend. It's more advanced and more accurate than the rest, plus it offers many more voice options than just Obama's voice. Using it is really simple too and you can generate Obama's voice in any language and even edit it to your liking. You're not as well limited to TTS only. You can do voice cloning and even voice recording. It's generally the ideal option to go with if you want the best experience.