President Joe Biden's numerous memorable gaffes and quotes have made him quite popular on the internet. Almost all social media platforms are awash with memes and soundboards that capture his numerous moments. What's more interesting and fun is that you can now even prank your friends and family with Joe Biden's iconic voice with the help of AI voice changer.
In this post, we'll show you several top Joe Biden text to speech voice generators that are ideal for creating that distinct Joe Biden voice, which you can use to spice up your conversations and pull a first one on your friends and family. Let's check them out.
Who is Joy Biden?
Joe Biden is the president of the U.S. He came into office in 2021, but before that, he started out in the U.S. Senate where he served as Delaware senator for 36 years (1973 to 2009). He was then elected together with President Barack Obama in 2009 and served as the Vice President up until 2017. He always demonstrated strong leadership, especially on critical national issues. As the 47th US Vice President, he oversaw Cabinet meetings and led cross-agency initiatives.
He also spearheaded several initiatives like ensuring better living standards for the US middle class and reducing gun violence, violence against women, and ending cancer completely. As the current President, Joe Biden's main agenda has been to rebuild and revitalize America's leadership role in the world and also its economy through his Build Back Better Plan.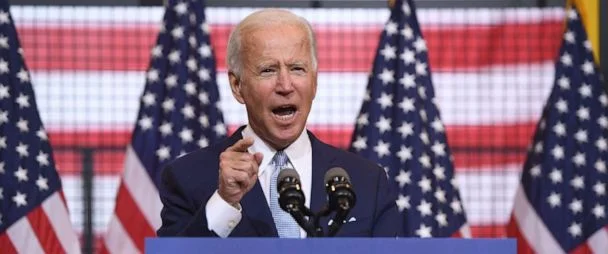 Latest Trend of Using Joe Biden AI Voice
A new trend of using the AI-generated voice of President Joe Biden has become a hit on TikTok. With the help of AI tools, TikTokers fake the iconic voice of the President and use it to narrate various gaming videos for some popular titles, including Minecraft and Overwatch 2. The videos are hilarious. Nothing can be funnier and more interesting than seeing the President argue virtually in the gaming world or act out other unexpected situations. They have become so popular that even former US president Donald Trump and Barack Obama are also not spared.
It's a trend that's not going anywhere soon. Users are getting more inventive in their use of AI tools to create amusing and interesting content that features not only AI voices of Presidents but also of popular celebrities. It's a clear demonstration of how technology is transforming the entertainment industry.
Best AI Voice Generator to Get Joe Biden's AI Voice
FoneGeek AI Voice Generator is definitely the top one out there and one thing that sets it apart is its advanced text-to-speech technology. It's able to generate natural and very realistic voices that sound human-like from just a simple text/script. The tool also has a huge library of over 3,200 voices, including Joe Biden's voice. These voices are available in over 46 languages too, plus the TTS gets processed very fast, regardless of the language you choose.
Besides TTS, FoneGeek also features a voice cloner that takes just 20 recordings and 25 minutes to make one clone which you get to use forever. It's simply the best, safest, and easiest-to-use voice generator.
Main features of FoneGeek AI Voice Generator
Offers text-to-speech (TTS), speech-to-text (STT), and voice cloning.
Over 3,200 voices to choose from, in 46+ global languages, and 100+ accents.
Voice record, clip, trim, cut, and delete any audio clip.
Voice-editing options - Control Volume, Speed, Pause, Pitch, Emphasis, etc.
Supports MP3, WAV, and different other audio formats.
Secure, fast, with a simple, intuitive interface.
How to use FoneGeek Joe Biden text to speech AI voice generator:
Download FoneGeek AI Voice Generator on your computer and install it.
Launch the software and select "Text-to-Speech" from the main interface (left sidebar).
Select the voice with "Joe Biden" option and paste or type your text or script.
Adjust the parameters and then convert. Now export the audio.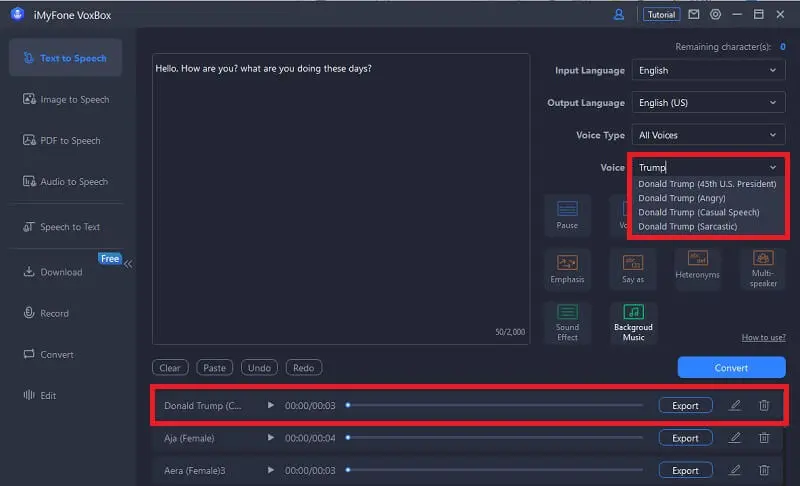 Other Recommended Joe Biden Text to Speech Generator
Topmediai.com
TopMediai is an online Joe Biden AI voice generator that's not only easy to use but also quite accurate and reliable. Besides text-to-speech production, you can use it for natural language processing and other services like voice recognition, image and video recognition, and more. Its advanced AI technology can create not only Joe Biden voice but also various other celebrity voices for fun content, business content, political content, or even educational material.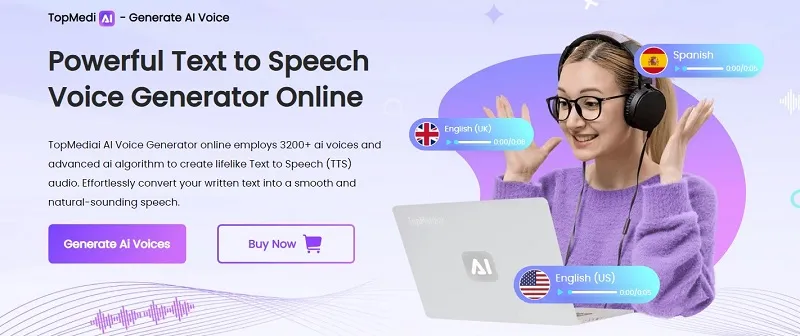 Features:
Advanced TTS AI generator for Joe Biden AI voice.
Over 4,000 vivid voice options, including Spongebob.
Many languages to work with - over 70 of them, including British, French, Spanish, etc.
Generate celebrity and presidential TTS voice.
Function to save audio clips.
Has reference audio as well as API documentation.
Uberduck.ai
Like TopMediai, Uberduck.ai is another Joe Biden AI text to speech generator that you can consider. The machine learning technology that this online AI voice generator utilizes makes it work very accurately. Whether it's cloning voice or using reference audio, the AI learns and adapts accurately to the user's voice hence providing a very realistic voice. It offers a wide range of generated voices that are all customizable.

Features:
Supports TTS, cloning of voice, and reference audio.
Access AI-generated raps and over 5,000 expressive voices.
Supports 15+ languages and audio clip saving.
Numerous voice effects and filters.
Grammar and other editing tools for refining scripts.
Includes voice editing features like phasing, chorusing, etc.
Murf.ai
You can get AI-generated voices that sound really natural with Murf.ai. This powerful AI voice generator features a deep learning algorithm that's incredibly accurate at producing human-like voices. As one of our recommended Joe Biden AI voice generators, you can definitely use it to make Joe Biden's voice. Moreover, with just a single model, you can create multiple voices using Murf.ai. This means you can generate different variations of Biden's voice.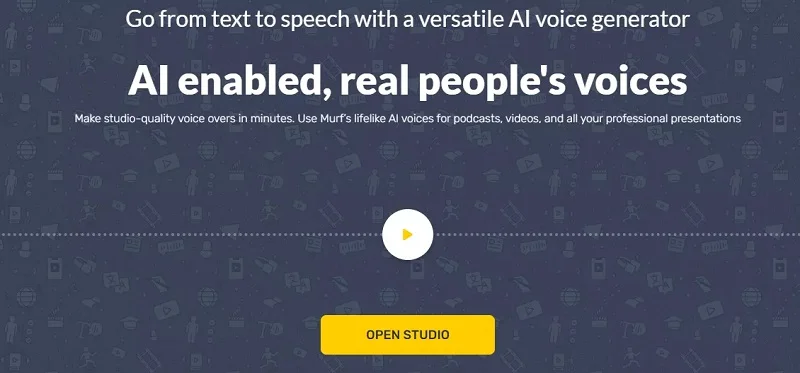 Features:
Supports TTS, voice cloning, voice over video, voice changer, etc.
Over 120 TTS voices in more than 20 languages.
Various settings, including Pitch, Pauses, Speed, Emphasis, etc.
Voice editing options like chorusing, reverberation, phasing, etc.
Grammar and other editing tools to polish your script.
ElevenLabs.io
For realistic Joe Biden AI text to speech voice generation, you can definitely consider ElevenLabs.io. It's a modern AI voice generator that utilizes a proprietary deep learning algorithm just like Murf.ai to produce a very realistic AI voice. The best part is that its TTS (text-to-speech) model has no limits. It can voice anything from a short, one sentence to a whole page or even a whole book, with the same high quality and less time.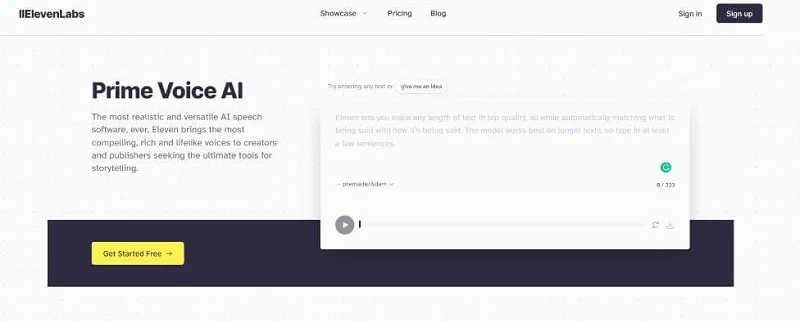 Features:
TTS model with a deep learning algorithm.
Clone your voice or voices from samples.
A generative model for creating completely new voices.
Options for editing and customizing voices.
AI voice generator model that laughs when needed.
Fast, accurate, secure, and easy to use.
FakeYou.com
FakeYou.com is an online platform just like the rest but it's community-supported and the TTS is free, which is what sets it apart. Despite being free, though, it's a reliable Joe Biden text to speech generator with a decent-sized library of well-known voices. The voices sound real and are quite accurate, plus the tool processes the TTS fast. You can turn your text/script or voice into Joe Biden's voice for your next project in no time.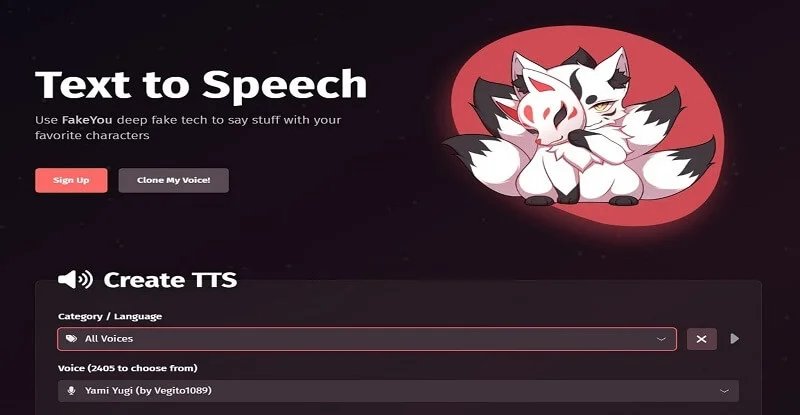 Features:
Provides text-to-speech, voice conversation, and video lipsync functionalities.
Effective outcomes and unlimited generations.
A simple, straightforward interface that's easy to use.
FAQs about Joe Biden AI Voice Generator
Is Joe Biden AI voice changer simple to use?
While the ease of use can vary from software to software, most TTS AI voice generators usually have a pretty simple interface that even beginners can find easy to understand and use.
Is there any online Joe Biden text to speech generator?
There are various online AI generators that you can access from your browser to create Joe Biden's distinct voice for making fun content or for other purposes. They are all web-based, hence there's no installing any program onto your device. The five recommended Joe Biden text to speech generators we've listed above are some good examples.
Is it possible to customize the generated Joe Biden voice?
Yes, it's quite possible. There are AI voice generators that offer editing features that allow you to customize some aspects of the AI-generated voice like speed, tone, emphasis, and so on.
How to create Joe Biden text to speech AI voice on TikTok?
TikTok currently doesn't offer any voice filter for President Joe Biden and also for many other politicians and celebrities that are front stars of various TTS on TikTok. The best way to get around this is to first make a Joe Biden voiceover using FoneGeek AI Voice Generator or any of our other recommended Joe Biden AI text to speech generators and upload it on TikTok with your video.
Can I use Joe Biden's AI voice for commercial purposes?
Yes, you can use the AI-generated Joe Biden voice for business or other commercial purposes if the AI voice generator software you use allows it. So, ensure you first check the terms and conditions because not all voice generators allow commercial use of their generated Joe Biden text to speech AI voice.
Conclusion
If you want a real, human-like AI-generated Joe Biden voice, then the best tool to use is FoneGeek AI Voice Generator. It's a powerful and very accurate Joe Biden AI voice generator that creates realistic text to speech audio that sounds exactly like President Joe Biden. Besides TTS, this versatile tool offers various other AI voice-generating functions like voice cloning.
It as well has a variety of voice and text/script editing features to customize and enhance the quality of your generated voice to suit your purpose. It's the best tool we would recommend, but you can also check the other options that we recommend if you want an online Joe Biden AI text to speech tool.