You are not alone if people can't hear you on iPhone during the call. It is really annoying a lot as the communication will interfered with the terrible issue. This article is aimed to fixing this iPhone problem with 8 useful tips listed below.
Part 1. Check before Taking Measure to Fix This Problem
1.1 Check the iPhone Case
When you have the problem of 'Why can I hear someone on my iPhone but they can't hear me?" or 'People can't hear me on iPhone', the foremost thing you should check is the iPhone case.
Remove the case and call someone to check whether the person can hear your voice.
1.2 Check If iPhone is Stuck on Headphone Mode
The caller will not hear you on iPhone X if your iPhone is stuck on headphone mode. If the iPhone is in headphone mode, the speaker and iPhone sound will not work as normal.
To disable headphone mode on iPhone, we can plug in and plug out of the headphone multiple times. Or Use the flashlight to look inside the jack of the device to see if it is water damaged or if it has some cotton fiber trapped inside.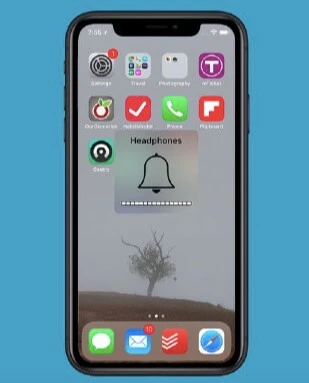 If you are certain that your iPhone is not stuck in headphone mode and the people still can't hear on iPhone, then move right along and try some other methods.
1.3 Check Your iPhone Speaker
The people will not hear you on iPhone X if the device's speaker is broken. In consequence, you should check whether the iPhone speaker is working via voice memo or other recording app. Here is what you can do:
Click and open the Voice Memo app on your iPhone.
Record your voice by clicking on the record button on the interface of the app. You can also record the sound while calling.
After recording your sound, click on red circle button to stop and save the recorded sound.
Then play the sound you just recorded and check if there is sound. There might be some hardware errors on your iPhone if you don't hear any sound.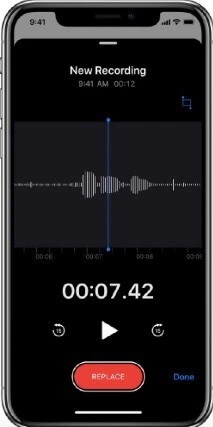 1.4 Check iPhone Service
One more thing you should check is the cellular service when no one can hear you on your iPhone X.
Check whether your iPhone has service in the upper right corner of the device screen. Ensure that there is at lease one line. If your iPhone says 'No Service', you can check online to get it fixed first.
Part 2. Take the Measure below to Fix 'People Can't Hear Me on Calls'
2.1 Clean iPhone Microphone
The iPhone call problem may also happen for the issue of iPhone microphone. If the iPhone microphone is clogged or dirty, it will not function properly. You can follow the steps below to test after completing each step:
Make sure the protective case does not cover the microphone.
If you are buying a new iPhone, remove the plastic protective film on the front and back of the device.
Check the microphone to see if it is clogged or dirty. If necessary, clean the microphone with a piece of clean, dry, small and soft cloth.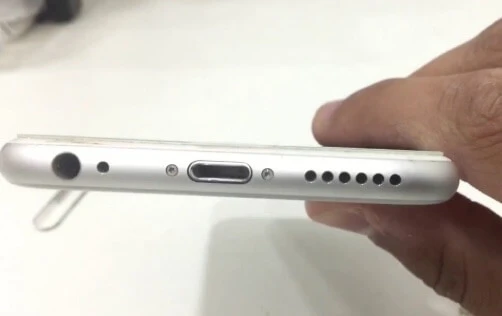 2.2 Turn off Phone Noise Cancellation
When people can't hear you on iPhone X, the next pertinent suggestion we can offer to you is to turn off Phone Noise Cancellation.
Phone Noise Cancellation is a call assistance function. After turning on this function, the mobile phone will filter the ambient sound by means of the noise reduction microphone on the back of the fuselage to improve the clarity of the voice call. However, the call quality will be reduced in order to achieve the goal of noise reduction. So we need to turn it off when the caller can't hear you on iPhone.
Go to "Settings" and click on "General" > "Accessibility.
Disable "Phone Noise Cancellation".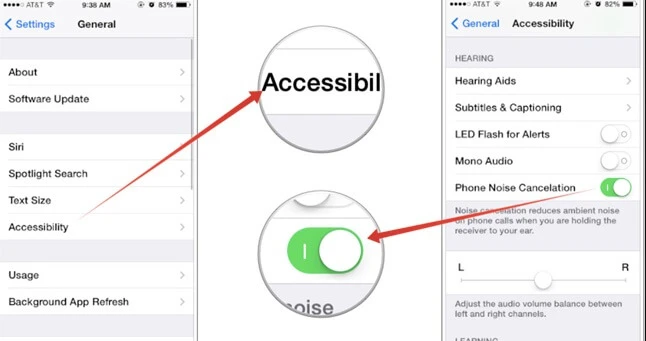 2.3 Disable Bluetooth on iPhone
If there is nothing wrong on the receiver's device and the receiver still cannot hear you clearly, you can disable Bluetooth on your iPhone.
Click on Settings on the device and go to Bluetooth to disable this service.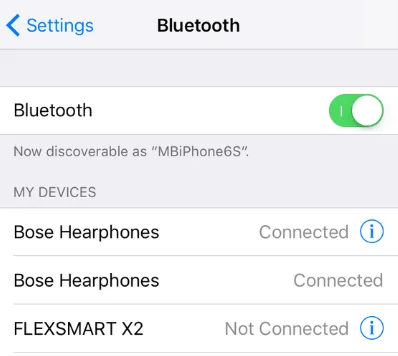 2.4 Restart Your Device
The most traditional method to settle all matters for your iPhone/iPad/iPod touch is to soft reset the device. If the iPhone X speaker problem still cannot be fixed by simple restart, then ignore it and move on to the method below.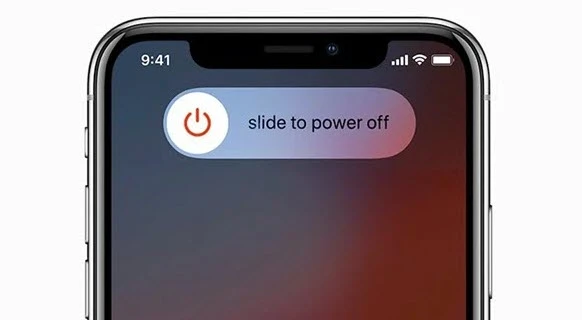 2.5 Reset Network Settings
One more troubleshooting method you can try is to reset network settings on your iPhone. It is one-fit-all scheme for most iOS issues.
Go to Settings > Reset > Reset Network Settings to enter the password to refresh all the settings on iPhone.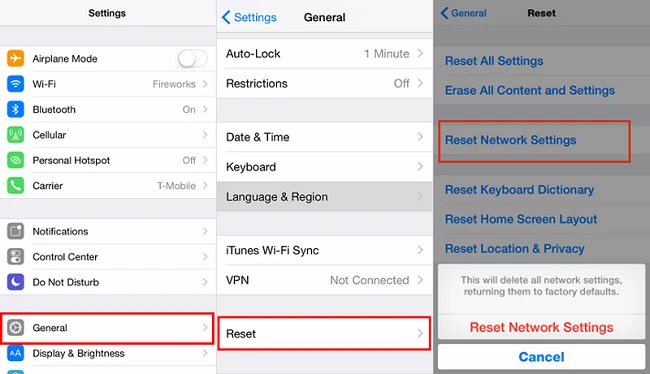 2.6 Restore iPhone Software to Previous State
This caller can't hear you on iPhone X issue can also be caused by system errors on the device. If that is the case, you can restore your iPhone to previous state using iTunes.
Step 1. Create a full backup of your iPhone X via iTunes.
Step 2. Enter the screen passcode to unlock the device and connect it to computer with Apple's original cable.
Step 3. Enter the Summary screen by selecting the device and iTunes will display the optio to restore your iPhone.
Step 4. Restore the device by tapping on the 'Restore' button. It will take some time for iTunes to restore the previous system to your iPhone.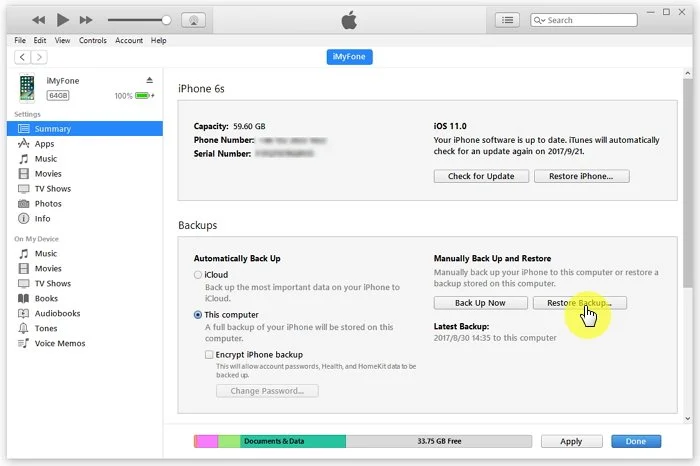 Part 3. Repair the iPhone Sound Problem with a Professional Tool
FoneGeek iOS System Recovery is in constant need if any problems occur on your iPhone, including the caller can't hear you on iPhone X. It focuses entirely on tactics to troubleshoot all the problems related to iOS system, including but not limited to, iPhone call volume low, stuck on black screen with spinning wheel, text sound not working, keeps dropping Wifi after iOS 17 update, stuck on white screen/Apple logo, etc. And there will be no chance of data loss.
Before downloading, you also have a right to know that this program is highly recommended by world famous software review sites. And it is fully compatible with iPhone 15/14/13 and iOS 17/16.
Step 1. Once downloaded, plug the iPhone X to your computer or laptop and pick 'Standard Mode'.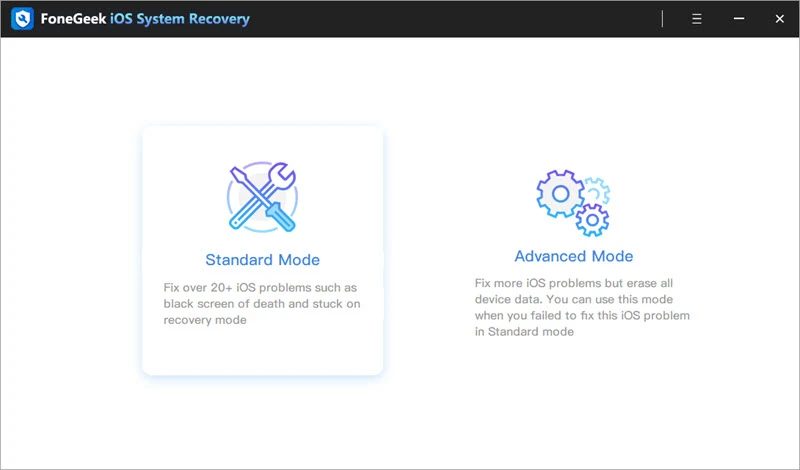 Step 2. If your device cannot be detected by the software when you click 'Start', you need to put it into Recovery or DFU mode and the program will then detect the device.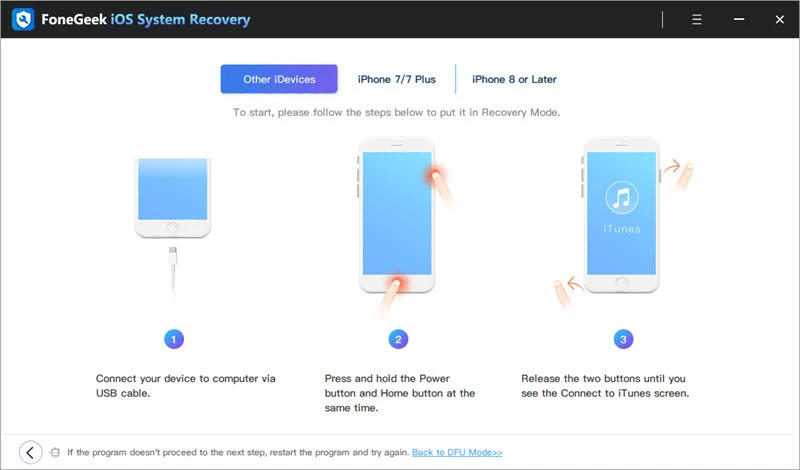 Before fixing the device, the newest firmware will be displayed to download. And firmware will match your device. Next, simply click the Start button and have the firmware downloaded.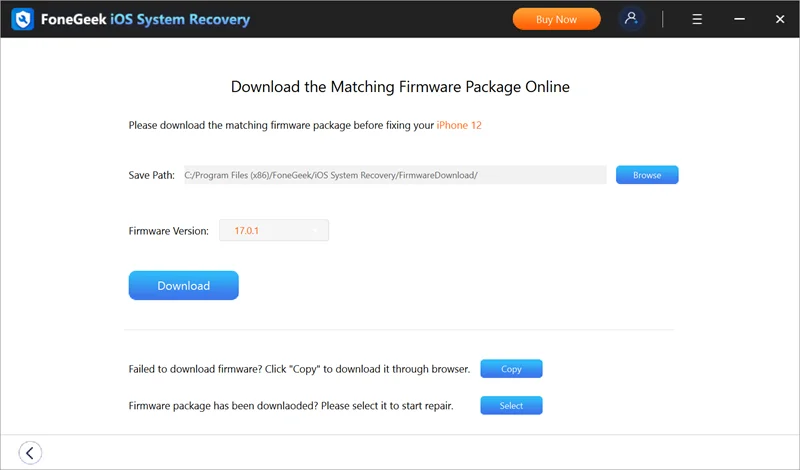 Step 3. This program will start to fix the device immediately when downloading the firmware. Your iPhone X will reboot after the repairing process and the 'people can't hear me on iPhone x' problem will disappear.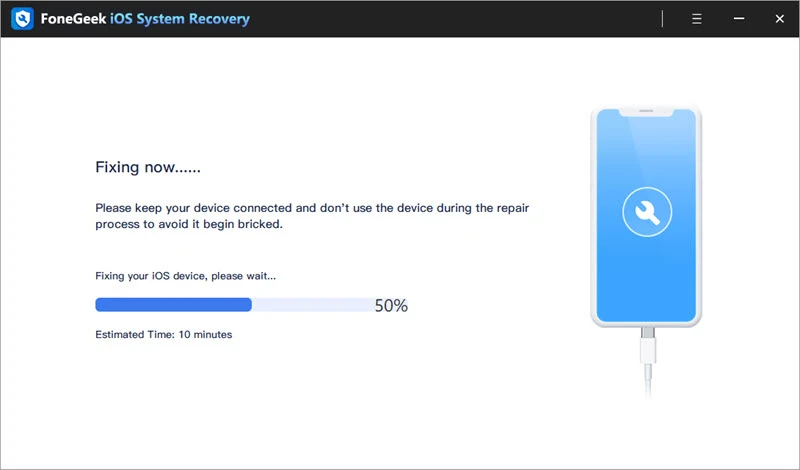 Conclusion
You can also repair this caller can't hear you on iPhone X issue to Apple Service Center if your device is still under warranty. And if got to know other approaches on this iPhone X issue, you can leave your comment below.