One of the bad experiences iPhone users face is the iOS software update stuck on estimating time remaining issue. This is more common with iOS 17.
iOS gets better with every upgrade, and iOS 17 is the best thus far, looking at their features and various performances. Several users want to upgrade to these latest updates, but the iOS update always stucks on estimating the time remaining.
If you're one of such, then all you have to do is keep reading, because this guide covers the reasons for this problem and how to perform your iOS update without hitches.
Let's dive right in.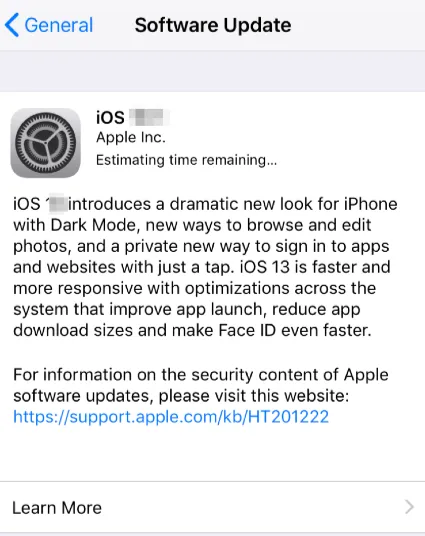 What Does 'Estimating Time Remaining' Mean?
The error of 'Estimated Time remaining' often appears when other iOS users are updating their iPhone/iPad at the same time, resulting in the overwhelming of Apple servers.
This errors means that Apple servers may get down when they get too much traffic, so they have to end some user's update process, this is also the reason why they see 'Estimated Time Remaining' on the screen.
Why Is iPhone Stuck on Estimating Time Remaining iOS 17?
Several reasons can make your update to iOS 17 take longer than necessary and even get stuck. These include; a general problem with the Apple server, having problems with your phone, or having connectivity issues.
Apple Server Issue
If a large number of iPhone users are trying to install this iOS update at the same time, it will lead to unsuccessful updates, most especially, the iOS software update stuck on estimating time remaining. It is more common when trying to install the update around the time it is officially released.
iPhone problem
If there's a system problem with your phone, or wrong settings, it can also interfere with your iOS system update.
Connectivity problem
Having insufficient data, or a poor Wi-Fi connection will delay your iOS 17 download and installation, and it can be the reason for the iOS software update being stuck on estimating time remaining.
How to Fix iOS 17 Estimating Time Remaining Issue?
There are several strategies through which you can confirm what exactly is causing the problem, and know exactly what to do to prevent it or tackle it. Read on.
#1. Be Patient
When trying to install your iOS system update and you encounter this problem, please be patient. Getting agitated, scared, or confused will not solve the problem. When you are patient, you'll be more careful to do the right thing.
Sometimes, the update seems to get stuck, but after a while, it continues and gets completed. But if this doesn't happen after hours, then you can try other strategies.
#2. Spare Up Storage Space
Installing a new iOS update requires space of even up to 2GB or more. If you do not have sufficient space, it can lead to an installation error, such as the iOS software update stuck on estimating time remaining issue.
Before proceeding to upgrade your iOS system, ensure you have sufficient free space.
Proceed to Settings on your iPhone.
Then scroll to General.
Click on Storage.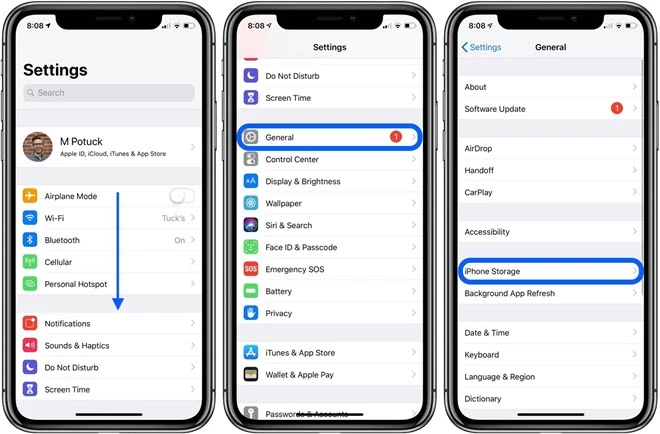 Check if you have sufficient space, and if you do not, delete some unnecessary files to create more space.
#3. Check the Internet Connection
As earlier stated, a poor network connection can be the cause of this iOS update error. If you are using Wi-Fi, then it should be strongly connected, and the same goes if you're using your phone's data. Additionally, you mustn't be performing other activities online at the time you are trying to download your iOS update. These activities, such as streaming on YouTube, can slow down your update process.
So before downloading your update, try to do the following.
If you're using your mobile data, check to ensure that you have sufficient balance.
Turn on your Airplane mode, and turn it off after about thirty seconds, to refresh your network.
Turn off your modem, and restart it after some time.
Reset your network settings under the Reset option if your General Settings.
#4. Hard Reset iPhone
This strategy solves most iOS system problems, and it can solve this too. If you experience an iOS software update stuck on estimating the time remaining, then this may just be your way out. You can reset your iPhone in the following ways.
Press the lower volume button, and immediately after, press the upper volume button. Then switch over to the press and hold the power button, until the iOS logo appears on your screen.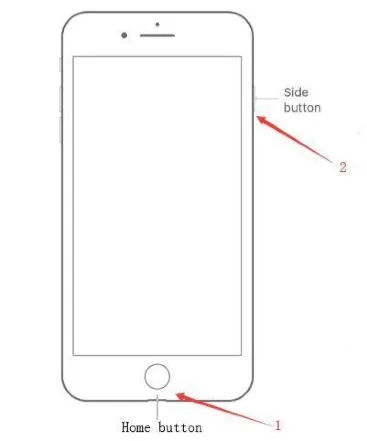 If you're using iPhone 7 or iPhone 7 Plus, press and hold the lower volume button and the home button at the same time, until you see the Apple logo appear.
If you're using iPhone 6 or iPhone 6 plus, or earlier iPhone versions, you can reset your iPhone by pressing and holding the home button and the sleep/wake button simultaneously, until the logo appears.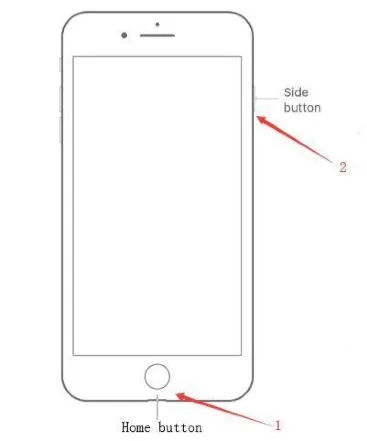 #5. Delete iOS Update and Try Again
If your iOS update is stuck on estimating time remaining for more than one hour, the package may have been corrupted. It is safer to delete this update, refresh, and start all over again.
To delete your update and restart, simply work with these steps.
Under your Settings, Scroll to General Settings, and select iPhone Storage.
Under the iPhone Storage, check for the new iOS file.
Click on it and select Delete Update.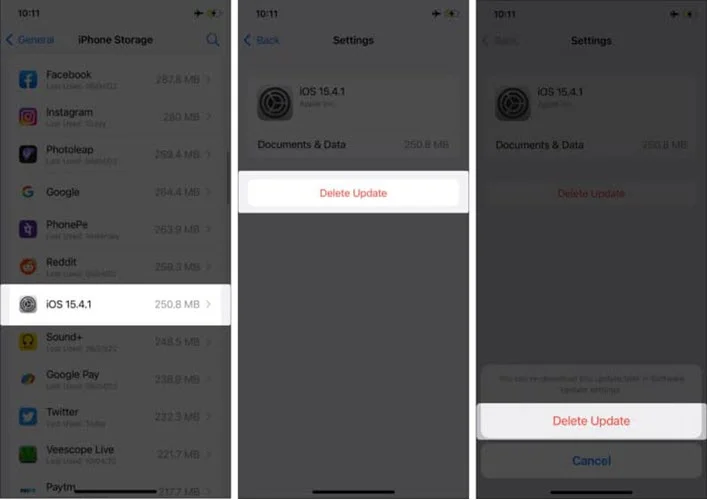 After deleting the file, you can restart the download process again.
#6. Check Apple Server
As stated earlier, if you start your update around the time of the launching of this new update, there's every probability that the iOS software update gets stuck on estimating time remaining, because a lot of people will be doing the same thing at the same time. The server will be crowded and will slow down.
Also, chances are that the Apple server may be temporarily down. This situation occurs once in a while, but it is always fixed in no time. So just wait and try again later.

#7. Update iOS System with iTunes
You can also perform your iOS system update by connecting your iPhone to your personal computer, and going through iTunes. Simply follow these steps.
Open iTunes on your computer.
Connect your iPhone to your computer using your USB cable.
Click on your device on the computer.
Select Check for Update.
Select Download and Update to begin your iOS system update.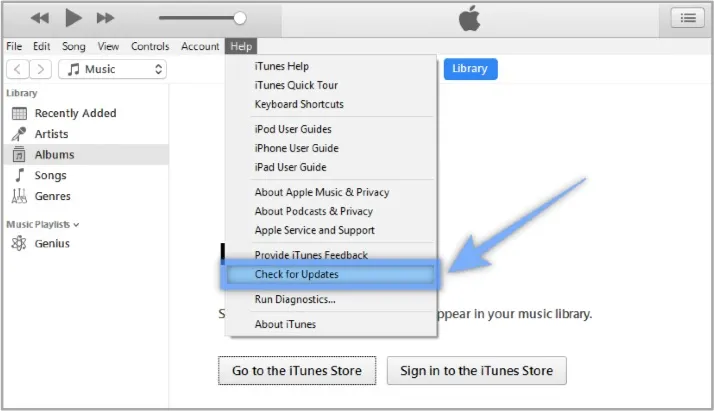 Exclusive Way to Fix iOS Stuck on Estimating Time Remaining
The iOS stuck on estimating time remaining issue can also be caused by a system malfunction. This can be safely and quickly fixed by making use of a trusted system recovery tool, like the FoneGeek iOS System Recovery.
FoneGeek is a trusted package for iOS system recovery. It has been used by many to tackle this problem, and others such as iPhone grey screen, and the like.
To use this tool, carefully follow the following steps:
Step 1. On your personal computer, download the FoneGeek iOS System Recoveryand click on the Standard Mode.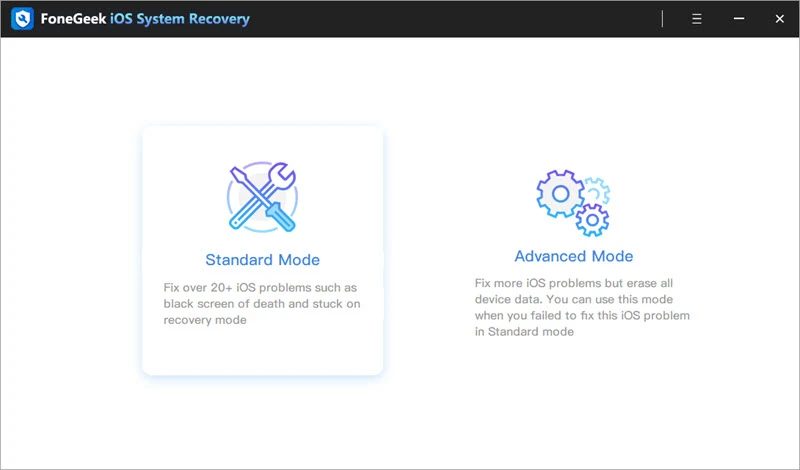 Step 2. Then link your iPhone to your computer via a USB cord. After your phone has been recognized, select Start to move to the next step.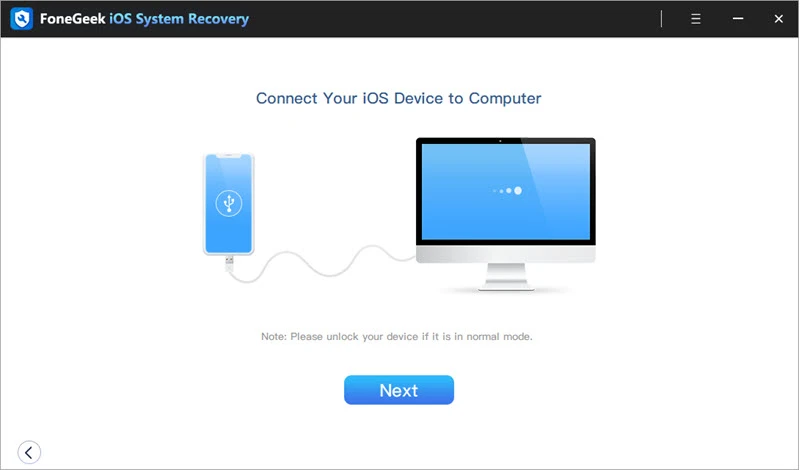 Step 3. Select the latest version of the package that suits your iPhone, then Download it.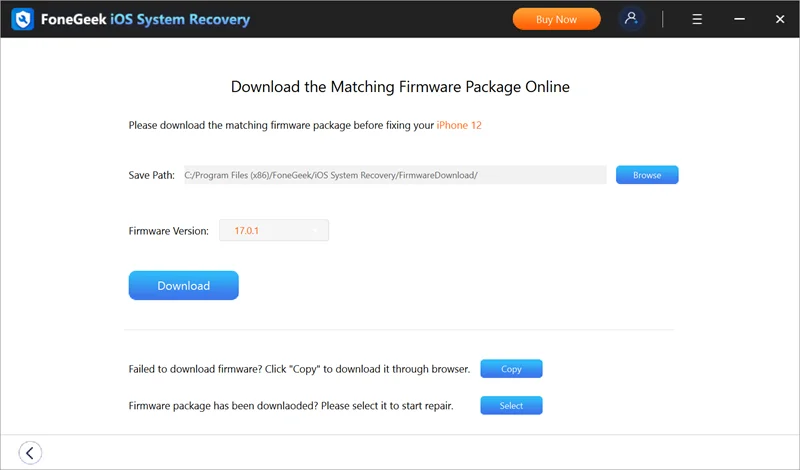 Step 4. When the download is completed, simply select Fix Now to begin the repair process.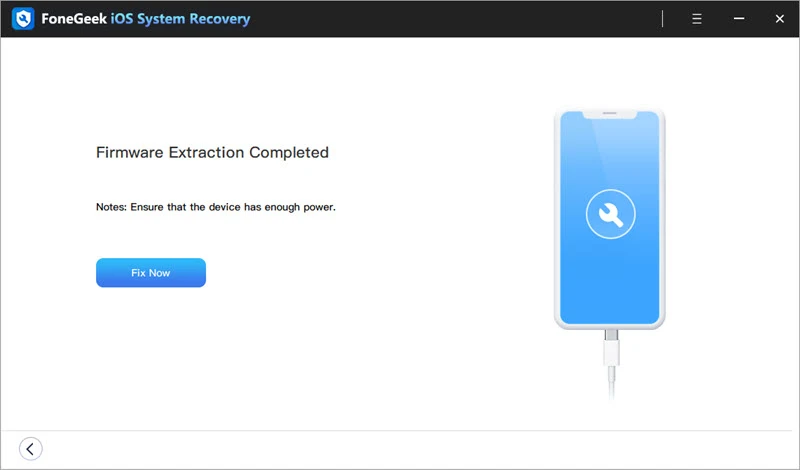 Hot FAQs about Estimating Time Remaining
Q1. Why Does My Backup Say Estimating Time Remaining?
You may experience this problem if you have insufficient storage space on your phone, or if the backup data on the iCloud are not compatible.
Q2. What to do when iCloud Backup Stuck on Estimating Time Remaining
For old backups that you no longer need, delete them, then restart a new backup. Delete unnecessary data from your phone and ensure that you have at least 2GB of free storage space.
You may also need some form of resetting to stop this issue.
Scroll to the Settings of your iPhone.
Scroll down to iCloud.
Tap on Backup.
Click on Stop restoring iPhone.
Q3. Why Does iPhone restore from iCloud stuck on time remaining estimating?
Sometimes, when Apple tries to fix errors that may exist in the iCloud, it may bring about stuck on estimating time remaining. Simply get in touch with Apple care to have this issue resolved.
Conclusion
Wrapping up, an iOS software update stuck on estimating time remaining can occur due to several reasons like poor network connection and even a system malfunction. But this problem can be completely prevented and solved. One of the most effective ways is to use a reliable iOS recovery tool, like the FoneGeek firmware.