For most iPad users, it is a common occurrence to see that their iPad volume button is stuck. This gets us feeling sad, because the volume button is very important for our music, calls, and even games.
However, that your iPad volume button is stuck is not the end of the road. This guide contains seven different ways to fix this problem by yourself, anywhere, and anytime.
Let's dive right in.
Part 1. Completely Fix iPad Volume Button Stuck Issue
#1. Press the Volume Button a Few Times
This is one way to fix an iPad volume button stuck issue that has worked for me. What I did was to keep pressing the upper volume button, and later repeat the same for the lower volume button. Before long, the volume button popped out and the icon reappeared on the iPad.
This method will work for you if it was just a temporary volume button stuck problem. Especially if the device was not exposed to a harsh condition, like a fall.
And if you try this several times, your iPad volume button is still stuck, then you can try out other ways.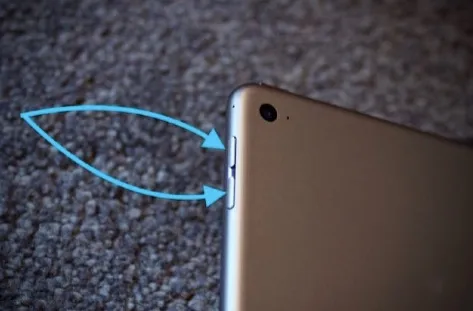 #2. Remove the iPad Case
Taking off the iPad case is another strategy, especially if this case has been on your iPad for a long time. If the case is now loosely fitted, it can also cause a volume button malfunction, but removing the iPad case will let you have a better view of the device, and know if there is a problem at all, or not.
Also, whether or not the case has been on for long, taking it off can let you see the true situation of things. If your iPad experienced a fall, chances are that the volume button could be broken, which is why it is stuck.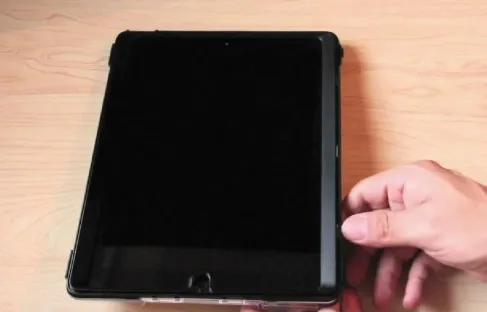 #3. Clean the Volume Button
If any device or gadget is left uncleaned for some time, chances are that it will be covered up by dust. This dust can enter sensitive areas and begin to cause malfunction of these places. The same applies to the iPad. If at certain times, the case is not removed, and the iPad intentionally cleaned up, with time, sensitive openings can be filled with dust, including the volume button area. When this happens, you're bound to see the volume button on the iPad stuck.
The easiest way around this is to use a clean cotton bud to clean the area, wiping off the dust. Then dip another clean bud in water, and allow this water to drip before cleaning the area with it, after which you use another clean, but dry bud to wipe off any moisture that may be left. Your volume button should begin working in no time.
#4. Force Restart Your iPad
Sometimes, the iPad volume button can get stuck due to system malformation or problems with the software, but when the device is forcefully restarted, it all goes back to default settings. This method should be tried if other methods like those above have been tried, and there are no positive results.
For an iPad with a home button, simply press the home button and the power button simultaneously, until the apple logo appears, then the device will restart.
For an iPad without a home button, simply press the upper and lower volume buttons simultaneously until the Apple logo appears. The device will restart, after which, it should work just fine.
#5. Using a Repair Tool
An iPad volume button stuck problem can also be fixed using a repair software. A very good example of this is the FoneGeek iOS System Recovery. It is the best tool to fix iOS system-related problems, especially those that occur during a system update. It is safe, effective, easy to use, and affordable.
A detailed guide on how to use this repair tool to fix your iPad volume button stuck issue is as follows.
Step 1: On your computer, download and install the FoneGeek iOS System Recovery tool. Launch this and select the Standard Mode.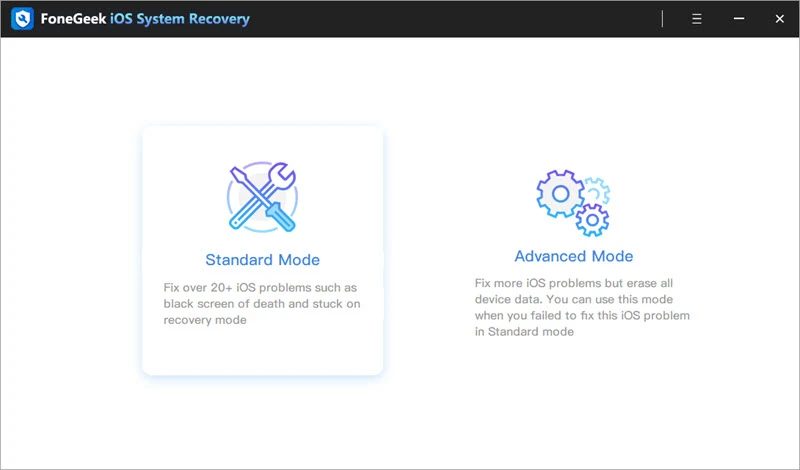 Step 2: Connect your iPad to your computer via USB cord. After this, click on Next.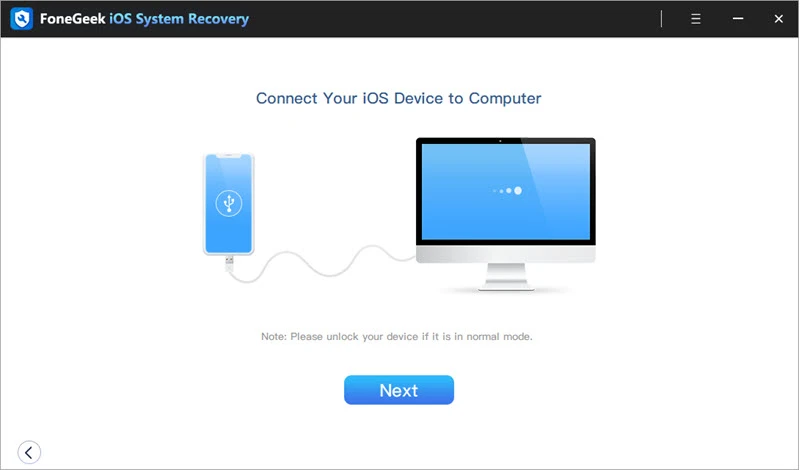 If the computer isn't detecting your iPad, the recovery tool will inform you on what to do.
Step 3: The repair tool will let you see the various iOS system versions. Tap on your most preferred version and click Download to download your package.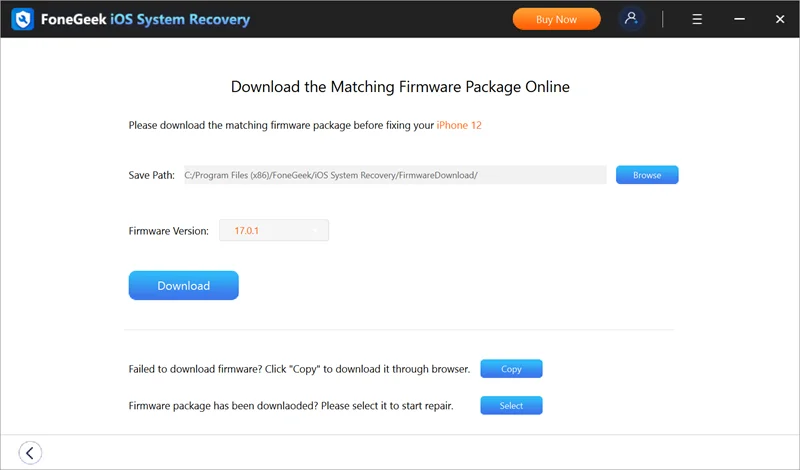 Step 4: Verify that the firmware download is complete, then tap on Fix Now, to fix all your iOS system problems.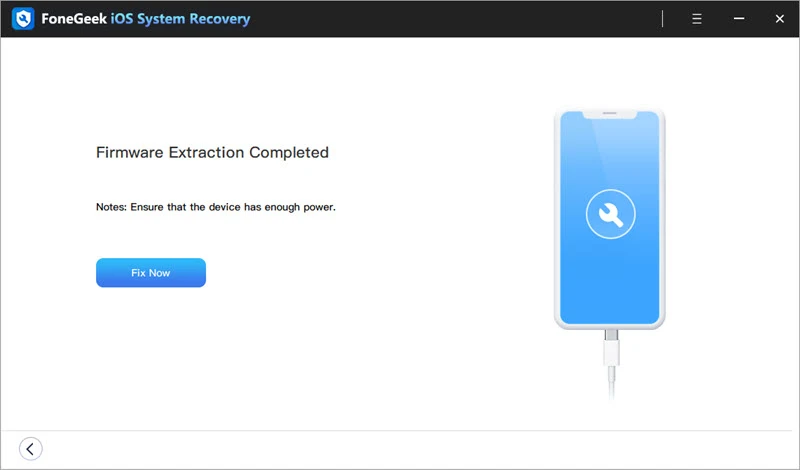 #6. Update the iPad System Version
Another strategy to completely fix your iPad volume button stuck problem is to update the operating system. If the operating system is outdated, you'll have other problems accompanying the iPad volume button stuck issue in no time, so it's better to deal with this from the source.
To update your iPadOS,
Simply go to Settings.
Click on General.
Tap on Software update
Click on Download and Install, and afterward, watch your iPad work like new.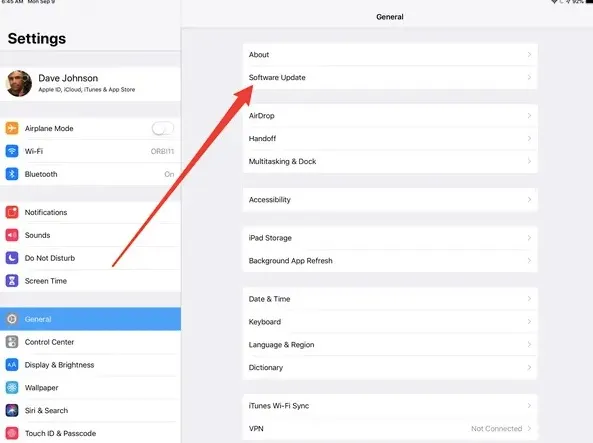 #7. Seek for Help from Apple
If your volume button on the iPad is stuck, and you've tried the six methods described above with no positive results, then, you should repair your iPad. This means going to a credible apple repair store to get your iPad volume button fixed.
Part 2. How to Temporarily Addressing this Problem
If you discover that your iPad volume button stuck, you can still adjust your volume without using the volume button. However, although this will not fix the volume button problem, it will help you temporarily.
#8. Adjust iPad Volume via Assistive Touch
When you need the volume function urgently, you can simply compromise by using the assistive touch option.
Go to Settings
Click on Accessibility
Click on Touch
Click on Assistive Touch. Turn on this assistive touch and return to the home page. Another icon will be added to your home page.
Tap on the new icon.
Click on Device. You'll see another option to increase or decrease your volume.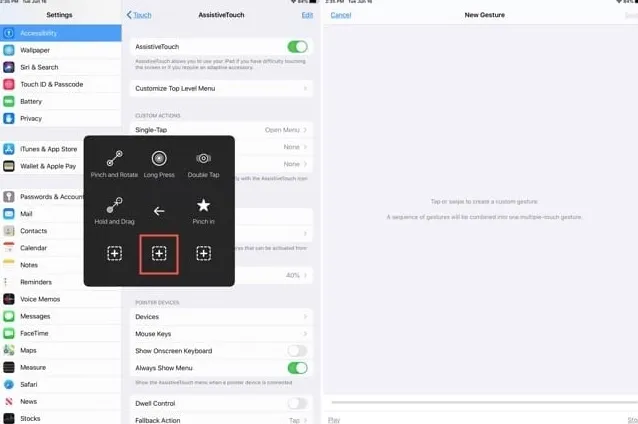 #9. Use Volume Slider from iPad Settings
Simply go to Settings
Click on Sounds
Click on Ringer and alerts, and adjust the volume to your taste.

Conclusion
That your volume button on your iPad is stuck is not a big deal, and neither is it the end of the road. When next you encounter such a problem, simply try one or more of the strategies explained above, and get your volume button working in no time.