After the release of iPhone X, iPhone XS, iPhone XS Max, iPhone XR, Face id has replaced touch id/fingerprint id and become the new verification method for iPhone, iPad and iPod touch, allowing users to unlock iPhone without much effort, thanks to face recognition technology. However, nothing is perfect. Recently, some iPhone X/XS/XS Max/XS/11/12 users found face id not working after upgrading to iOS 14. When unlocking the device using face id, errors always occur and the device cannot be unlocked. To help you solve the problem, we are always looking for the best way to make your Face ID more effective and less troublesome. Learn the 5 tips below to fix face id not working issue.
1. Set Up Alternate Appearance
New users may know little about this feature. Apple has provided a feature of "Alternate Appearance" from settings on iOS 13 allowing you to add an alternative appearance to use face id. Generally, Face ID can recognize your appearance very well. But it may not work if you wear glasses, a scarf, or wearing a mask for work.
Alternate Appearance can help you solve this problem. Go to Settings, click Face ID and Password and enter your password to confirm the changes. Select "Alternate Appearance" and go through the face scanning process again. Click "Finish" when the scanning process is finished. In this case, even if your face looks a little different, the chance of Face ID recognizing can still be greatly improved.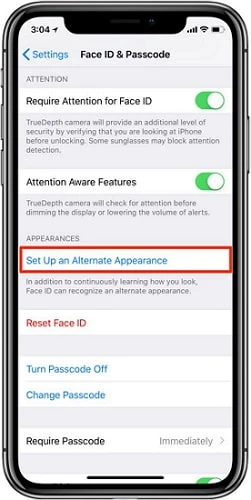 2. 'Train' Your iPhone
When face id fails to recognize your appearance after update, the screen of entering the passcode will appear. In this case, you can slide the screen up and try to unlock the device with Face ID again, but it is not recommended to use it! Because when you used the passcode to unlock iPhone after the face id is not working, iOS system will also record the failed face id scanning results. The more records the wrong results occur, the more accurate the Face ID recognition will be.

So if you've just started using the Face ID, or if your appearance has changed recently, and the Face ID doesn't recognize your appearance, you can use the screen passcode to unlock it. After a few times, you will find that the Face ID is "getting smarter".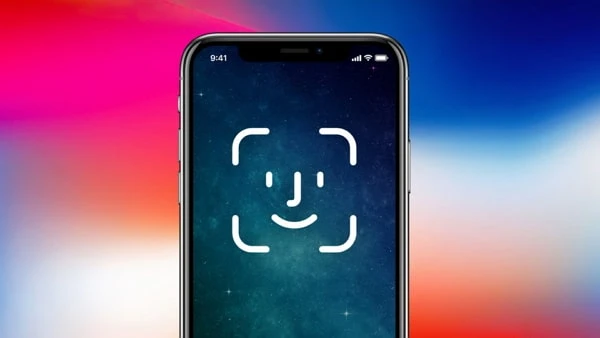 3. Disable 'Require Attention for Face ID'
There is a feature of 'Require Attention for Face ID' on iPhone settings. And this feature will be turned on automatically when you are using a new iOS device. Face id will verify whether you are looking at the iPhone when unlocking the device. It may sound creepy but it is necessary to prevent strangers from accessing your iPhone.
If you feel that this feature is not useful to you, you can go to the settings > 'Face id & Passcode' to disable 'Require Attention for Face ID'. This will make it easier for your iPhone to recognize you, especially when you are wearing sunglasses.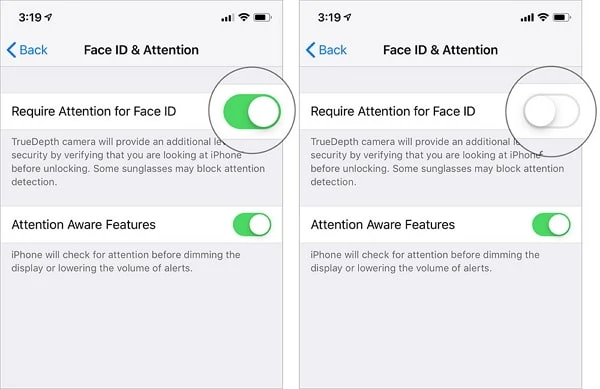 4. Stay Away from iPhone When Using Face ID
Apple officially recommends that the iPhone should be 25-50 cm away from user's appearance when using Face ID. We need to tell you more thing: try to take your phone farther when face id fails to unlock. The face id seems to be more prone to occur an error if distance between the appearance and iPhone is too close, for example, when you unlocking the device in bed or taking off your glasses to scan the appearance.
5. Keep iPhone Scree Clean
You may already know this method, but it is still worth mentioning. Make sure that your iPhone screen and front camera are clean. Even a little dust  can affect the effect of facial recognition.
If you want to use the screen film, it is recommended to use the screen films with a gap on the top, so that the camera of the iPhone will not be covered, and the Face ID will work properly.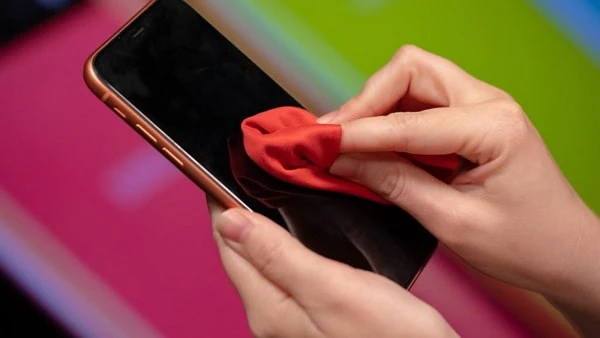 6. Reset Face ID
One more solution we can share with you is to reset the Face ID. After the Face ID is reset, all the existing mathematical representations of your appearance will be completely wiped out. But it is also an effective way to fix the face id issue.
Step 1. Start Settings application and scroll down to tap on 'Face ID & Passcode'.
Step 2. You will need to enter your passcode to confirm the changes.
Step 3. Click on 'Reset Face ID' and select 'Set up Face ID' to reset the settings.
7. Force Close Opened and Suspended Apps
If the background applications are crashed or corrupted, the face id on your iPhone X/XS/XS Max/XR will fail to work properly. Thus it is also suggested to close all the apps running background.
Step 1. Find Assistive touch on the home screen of your iPhone, click it and tap on 'App Switcher'.
Step 2. All the background apps will appear.
Step 3. After selecting the background app, swipe the screen from bottom to top, and then eliminate them one by one.
8. Fix Face ID Issue without Data Loss
The ultimate solution to fix all of your iOS system issues and screen unlocking issues is using FoneGeek iOS System Recovery- a 100% secure iOS system repair program. Having been downloaded and used by millions of users worldwide and won much reputation of many software authorities, PR iOS System Recovery is now one of the most safe and reliable fixing and unlocking program. If you are facing the issue of face id not working, why not try FoneGeek iOS System Recovery?
Fix face id issues or other iOS system problems including iPhone is stuck in white screen/black screen, recovery mode, restarts in boot loop, etc.
Unlock iPhone/iPad/iPod Touch screen without password.
Besides face id, the touch id, 4/6 digital passcode could also be removed with this tool.
Remove Apple ID in one click.
Compatible with iPhone X/XS/XS Max/XR/11/12 and other iOS devices.
How to Fix 'Face ID Not Working' on iPhone X/XS/XS Max/XR
Step 1. Launch the program on your computer, then click 'iOS System recovery' tab.
Step 2. Connect your iiPhone X/XS/XS Max/XR to the system with an usb cable.
Step 3. Put iPhone in DFU or Recovery mode then download the firmware package.
Step 4. When the downloading is done, check if the face id can work normally now.
In the end of this article, you must know how to overcome the issue of 'Face id not working' on iPhone with the most simple steps. If this error persists or you have any other issues on your iPhone, iPad and iPod touch, then FoneGeek iOS System Recovery will never let you down.

Tuesday on May 14, 2019, 11:34:35 GMT / Post By Fay J. Melton to iPhone Issues
Fay J. Melton has explored the area of technology and software for more than 5 years and he is enthusiastic about helping users solve various technology issues.

Home
>
iPhone Issues
>8 Solutions to Fix Face ID Not Working after iOS 13 Update