Part of the process of getting a new iPhone is activating the device. There are numerous steps involved and usually, the process is easy and seamless. It is also a very important step that must be completed before you can begin using the iPhone.
Do I need a SIM card to activate my iPhone?
A SIM card is crucial to this process and when you turn on iPhone without inserting the SIM card, a notification will appear on the screen essentially saying you can't activate the iPhone without a valid SIM.
But is this true? What if you don't have access to a SIM card at the moment? Does that mean that you will not be able to activate your iPhone? Well, there is always a workaround and in this article, we'll share with you some of the ways you can activate iPhone without SIM card.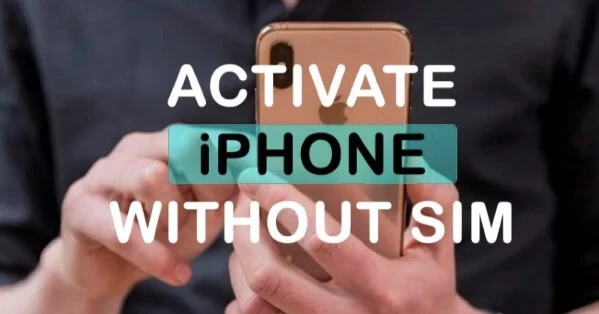 How to Activate iPhone without SIM Card
1. Borrow a SIM from Someone to Activate iPhone
Let's start with the simplest approach. This approach applies to those person who don't own their SIM card but they can borrow a SIM card from their friend for activation. That sounds to be an untenable way, but most users can borrow a SIM card from someone to activate their iPhone. If not, the approaches below will not require a SIM card.
Preparations of this approach:
Someone who can borrow his/her SIM card to you.
A tool to pull out SIM card.
The iPhone can be connected to a Wi-Fi network.
Then you can activate your iPhone by using the SIM card borrowed from someone.
Pull out the SIM card from the person's iPhone and insert it to your iPhone.
Go to the setup interface and connect to a Wifi network.
Wait for a moment until the device is successfully activated.
Remove the SIM card after activation and return it to the lender.
You can then use your iPhone as before. But you cannot make any phone calls without a SIM card.
2. Activate iPhone without SIM Card Using iTunes
Perhaps the most effective way to activate an iPhone without SIM card is to use iTunes. Since iTunes is Apple's way of managing your iOS devices, this process is as safe for your device as it is effective. The following step by step guide shows you how to do it:
Step 1: If you don't already have it, download and install iTunes on to your computer. If you already have it, make sure you have the latest version.
Step 2: Connect the iPhone to computer using USB cables and iTunes will automatically detect the new device.
1st case: If the message of 'Set up as new iPhone' is poped up, it means that your iPhone is already activated. Click "Continue" again.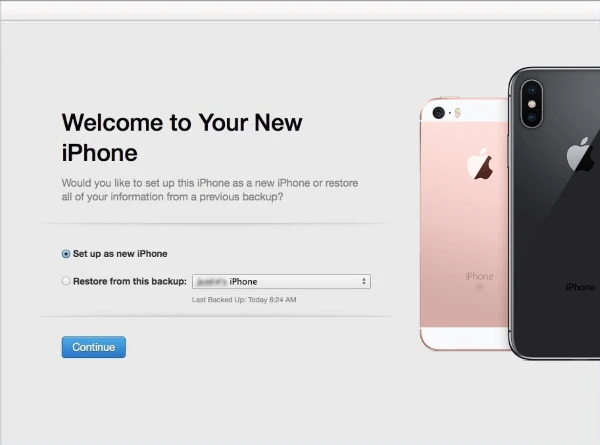 2nd case: If you see the message of 'There is no SIM card installed in the iPhone you are attempting to activate', it means that the device is locked to a carrier. You need to borrow another SIM card to activate.

3. Activate iPhone Using Emergency Call
You can also use the Emergency call feature to activate the iPhone without SIM card. Here's how to do it:
Step 1: When activating the device and you see the "No SIM Card Installed" message, hit the home button to reveal the Emergency Call option along with other options.
Step 2: This option allows you to either call 999 or 112. But as soon as you dial one of these numbers, press the Power button to disconnect the call before someone answers.
Step 3: When prompted, cancel the call and the iPhone will be activated.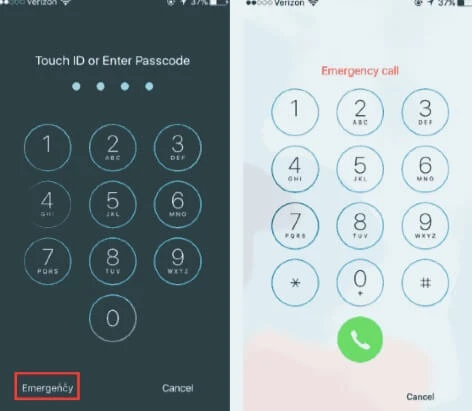 4. Activate iPhone by Using R-sim/ X-sim
If you don't have access to the original SIM card but you have an R-sim or an X-sim, you can use it to activate the iPhone without using SIM card. Here's how to do that:
Step 1: Insert the R-sim or the X-sim into your device's card holder and choose the carrier from the list displayed.
Step 2: Now press and hold the Power button on your device to turn it on.
Step3: Once the device is turned on, it will search for the carrier and activate the device in the process.
5. Activate iPhone without SIM Card via Jailbreak
If none of the above methods work for you, the only other solution you can use is to jailbreak the device. Jailbreaking an iPhone will help you bypass all the activation requirements and enable you to activate the iPhone without SIM card. This method is used for older devices and can be quite successful although it does take quite a bit of time.
There are lot of options and tools to jailbreak your device and the one you choose will depend on the device model.
How Do I Fix the Activation Error on My iPhone?
The iPhone activation process is generally easy although like every other process on your device, it is not without its pitfalls. If you encounter problems while trying to activate the device, the following are just some of the things you can do:
Restart the device. This will give you a second chance to start the activation process all over again.
Connect to a stable Wi-Fi network. This will allow you to easily complete the activation process
If you are using iTunes to update the device, ensure that you are using the latest version of iTunes.
When prompted, sign in with your Apple ID. This may speed up the process not to mention make iCloud restore that much easier.
If Your iPhone Has an Activation Lock
When you sign in with your Apple ID, the whole process of activating your device is made so much easier and you are also able to access more features. But sometimes you may forget your Apple ID which means you will not be able to access any of your iCloud data or download the latest apps on to your device. If you have forgotten your Apple ID password, the best solution it to delete Apple ID from the iPhone and use a different one.
But it can be hard to do this when the device hasn't even been activated. In this case a tool like FoneGeek iPhone Passcode Unlocker is invaluable. The device's main function is to allow you to delete an iCloud account from any iPhone. The program is easy to use and 100% effective. Once you use iPhone Passcode Unlocker to remove the old account, you can enter a new Apple ID and continue the activation.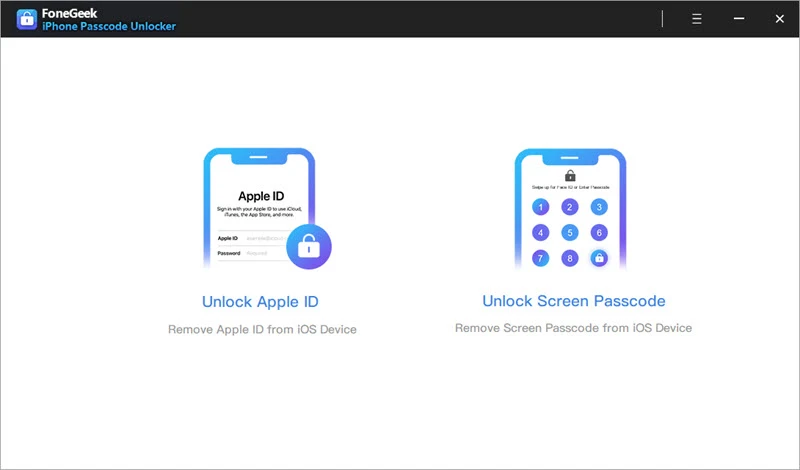 As you can see, there are various ways to activate iPhone without SIM card. Consider all the solutions we have provided above and choose the best one for your needs. We love to hear from you. Leave your questions and comments below on this or any other topic.