Forgetting your iPhone passcode can be pretty inconvenient as it means loss of communication and even a stop to your daily tasks if you often use your phone for work. This can happen too with a second-hand iPhone when you buy it without knowing the passcode.
To get out of this stalemate, you need a solution like iMobie AnyUnlock which can bypass or remove various locks on iDevices. In this guide, we'll take you through a full review of this AnyUnlock tool to let you know what it is, its features, pricing, and other essential details worth knowing, like its best alternative. Let's dive in straight away.
What is AnyUnlock?
iMobie AnyUnlock - iPhone Password Unlocker, simply known as AnyUnlock, is an all-around iOS password unlocker that's designed to help you unlock various kinds of locks on iDevices. It can unlock the iPhone screen passcode, MDM lock, Apple ID, and even iCloud Activation lock.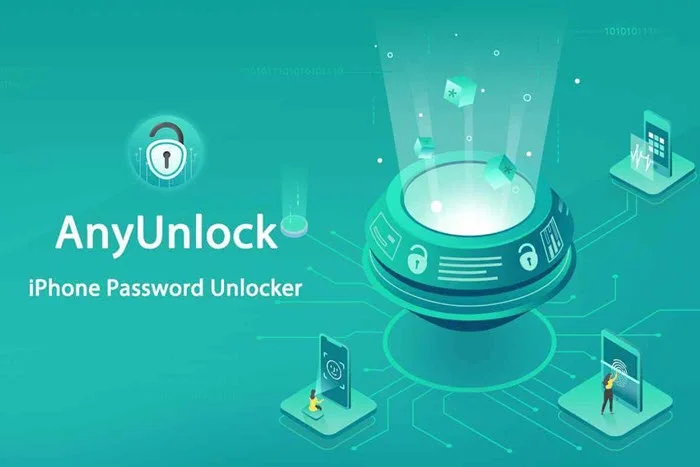 Only a few clicks are all it takes to unlock devices using AnyUnlock. Besides these features, it offers others services such as removing the iPhone backup encryption, unlocking the iPhone SIM card, viewing and managing the iPhone passwords, and so on.
In general, AnyUnlock is a robust, free-to-download password removal tool for iOS devices. Many people have used it to successfully unlock their devices and it has got a good number of positive reviews.
Is AnyUnlock Free to Use?
Before downloading and using AnyUnlock, you may be wondering, is AnyUnlock free? If not, then how much does it cost? Well, that's what we're going to answer here.
For the first question, is AnyUnlock free to use? As a phone unlocking software, AnyUnlock is completely free to download and you get a free trial version once you download it, but for a limited time. It's very easy to download and get the software installed onto your computer, after which you activate its trial version. However, you won't get to enjoy all the features that AnyUnlock offers with the trial version. To access all its unlocking features, you have to purchase the full toolkit or choose to pay for just a particular feature based on your needs.
For the second question regarding AnyUnlock pricing, it offers 3-month price plans for its key features which you can purchase to use AnyUnlock on your Mac or Windows computer to unlock your device. These plans include:
Unlock Screen Passcode - at $39.99 for one Device and one Computer.
Remove Apple ID - at $39.99 for one Device and one Computer.
Bypass iCloud Activation Lock - at $39.99 for one Device and one Computer.
Bypass MDM - at $39.99 for one Device and one Computer.
Remove iTunes Backup Encryptions - at $29.99 for one Device and one Computer.
Besides the 3-month plans, AnyUnlock also has 1-year and lifetime plans. You can visit iMobie official website and check out all its price plans.
Is AnyUnlock Safe and Legit?
Just like when installing any third-party software on your computer, you may be asking yourself, is AnyUnlock Safe? Well, this is an understandable concern and yes, AnyUnlock is definitely safe. It has passed all the anti-virus tests, plus it has no ads and malware, so you can download and install it without any worries. You can be sure your device is safe when you connect it to the software and trust your computer on the device.
Perhaps the only concern you may have is the risk of losing your data after jailbreaking your device. If this happens, iMobie won't be responsible for it so you must ensure you make a backup copy of your device beforehand.
Pros and Cons of AnyUnlock
From the above sections of this iMobie AnyUnlock review, we believe you've at least learned something about AnyUnlock. To understand it even better and make a more informed choice, here are its pros and cons that you can also consider.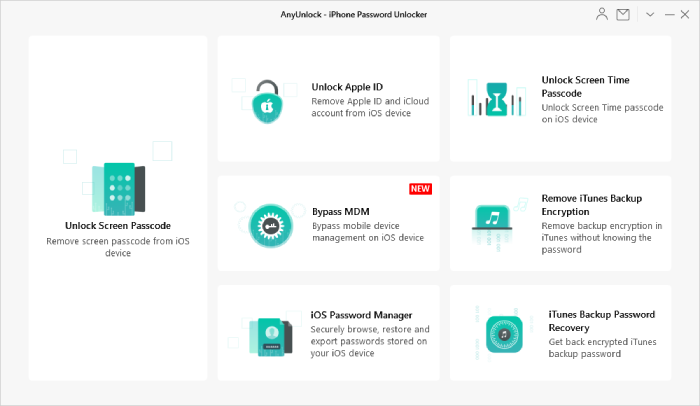 AnyUnlock Pros:
Clear interface for easy operation - clear and concise instruction for each function is available on the screen. All it takes is just clicking buttons according to the instructions. That's how simple using AnyUnlock is.
Works in seconds - it only takes a few minutes or even seconds for AnyUnlock to unlock any type of iOS lock. It saves you your most precious time.
Compatible with Mac and Windows - you can download, install, and use AnyUnlock on all computers. It works well on both Mac and Windows computers.
Supports all iPhone models as well as all iPad/iPod Touch - AnyUnlock gets updated regularly to ensure it's compatible with all iOS systems and devices. It supports even the latest iPhone 15/14.
AnyUnlock Cons:
It may take AnyUnlock a bit long to unlock your device if the password is too complex.
Does AnyUnlock Really Work?
We did test all the features of the AnyUnlock - iPhone Password Unlocker and they worked just fine apart from recovering the iTunes backup password, which seemed to take quite longer than we expected.
You may also have come across a couple of reviews that complain that AnyUnlock isn't working. To be honest, most of those failures are because users didn't understand what AnyUnlock actually supports. Of course, AnyUnlock is also partly responsible for failing to make the restrictions and limits clear and apparent to the users.
Therefore, we would advise that you ensure your particular problem is within the AnyUnlock service scope. Try even emailing their support team first to confirm that before proceeding. If you get the go-ahead, then you can use it confidently without any hassle.
More FAQs about AnyUnlock
In addition to the AnyUnlock review above, there are also some other questions about this tool that you may probably want to be answered, like;
1. Can I Get A Free Registration Code for iMobie AnyUnlock?
There's actually no any free AnyUnlock activation code. What you can do is download AnyUnlock for free and use its free trial version before you choose to purchase its full version.
2. Can I Use iMobie AnyUnlock Crack Version?
There are some that may consider using the AnyUnlock crack version, but this is not recommended at all as the crack version could contain malware or viruses that may end up causing damage to your phone and computer. Moreover, the cracked version could steal data on your device's storage hence exposing your privacy and personal information.
Best Alternative of AnyUnlock
While AnyUnlock is a good iPhone password unlocker, there are better alternatives like FoneGeek iPhone Passcode Unlocker which is easier to use and offers great features. It is basically the most recommended tool for removing passwords on iOS devices. Whether it's your lock screen password you forgot, or it's your iCloud account password or Apple ID you can't remember, with FoneGeek iPhone Passcode Unlocker, you'll absolutely access your device and account again.
Key features of FoneGeek iPhone Passcode Unlocker
Simple to use and operate - takes just three steps and the interface is straightforward. No skills are needed to use it.
Professional-level performance - successfully unlocked devices of over 100, 000 users.
Offers over 98% success rate even if it's wiping a second-hand iPad.
Wide compatibility - works with every iOS device, even the newest iOS 17/16 and iPhone 15/14.
Assured 24/7 support - you get help immediately in case of any queries.
Here are steps of using FoneGeek iPhone Passcode Unlocker to unlock screen passcode:
After installing FoneGeek iPhone Passcode Unlocker, launch it on your computer and click the "Unlock Screen Passcode" option.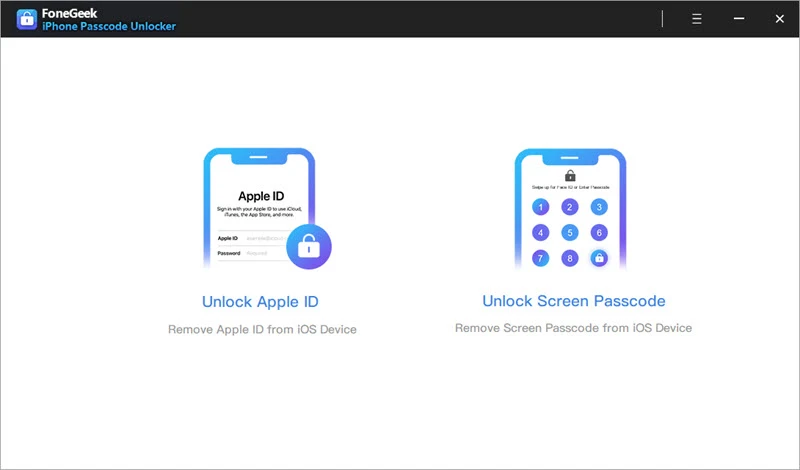 With your phone and computer connected through a USB cable, click "Next" to allow the program to load your device details.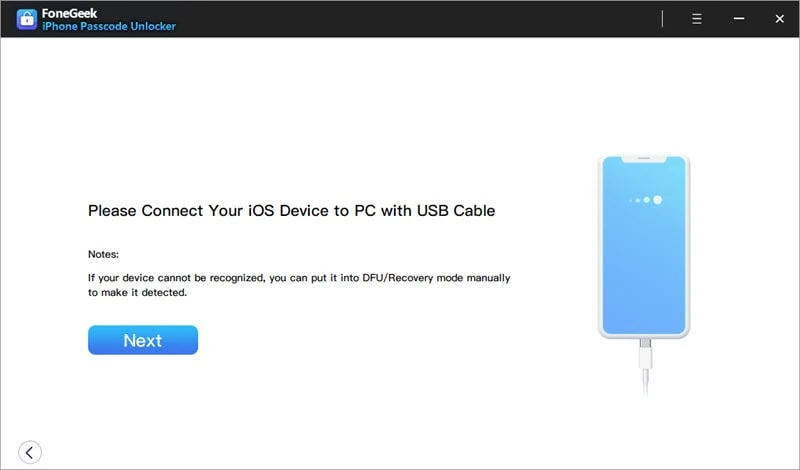 FoneGeek will identify your device. When it does, choose the firmware version for the device and hit "Download". Allow the firmware to download and get verified.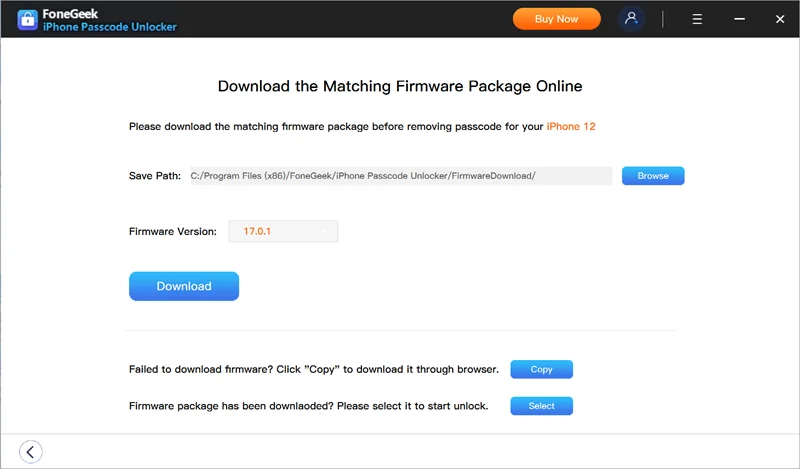 When it's done, hit "Start to Extract" and then give the process a few minutes to complete. After the extraction is done, click "Start Unlock" to allow FoneGeek to begin unlocking the phone. Carefully read the provided notice and then type in "000000" to confirm again that you want to unlock the device.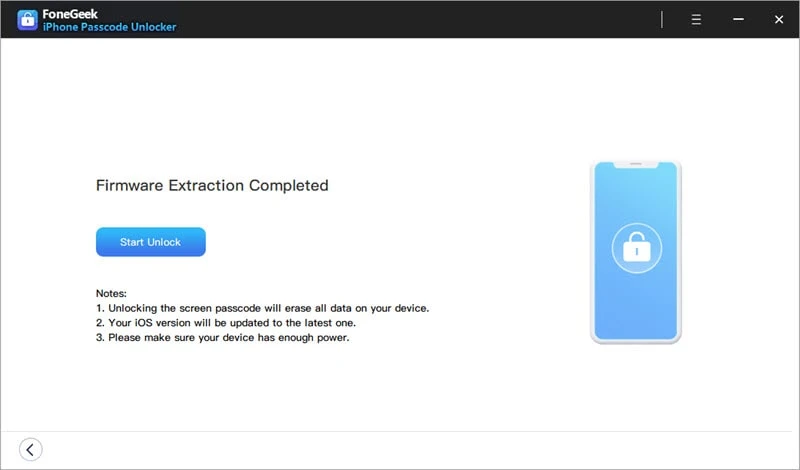 From there, wait just a few minutes and the screen passcode of your device will be successfully removed.
Conclusion
From the review above, you've seen that you can access your locked iPhone again with the help of AnyUnlock. It's one of the many applications that you can use in different scenarios. However, FoneGeek iPhone Passcode Unlocker is a much better option. It is easier to use, works effectively in bypassing or removing all iOS locks, it's pocket friendly, and protects user privacy. Moreover, it works with every iOS version and device. We strongly recommend it.