User Concern
"I keep getting a message that may iPhone's passcode has expired and I need to reset it. I have done the force shut down but the message keeps appearing. I also just got a message that someone near Atlanta was trying to log in which I denied. How do I keep this message from coming back?"
Have you ever got the prompt message that says, "Passcode Expired: Your iPhone unlock passcode has expired." You're not alone. Many people have had the same experience and it can be a little bit confusing. How can iPhone lock passcode expire? Isn't it meant to be valid forever?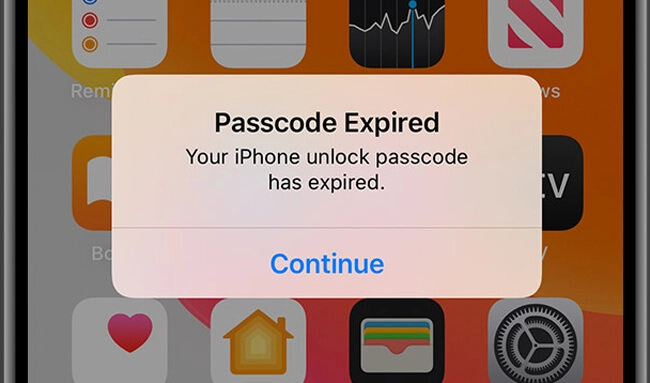 Well, to answer all these questions, you have to understand why you're getting the prompt message in the first place. In this article, we're not only going to tell you why is your iPhone saying passcode expired, but also share several practical solutions to fix this issue and stop the message from coming back again. Let's get started.
Why is My iPhone Saying Password Expired?
iPhone screen passcode is usually a 4- or 6-digit numeric or alphanumeric code that's used to unlock the device and protect your data from unauthorized access. In general, you can create your customized passcode that can remain valid for as long as you want.
But if the prompt message "iPhone password expired" appears, then various reasons could be behind it which include:
The passcode may not be secure enough.
It could be due to Safari security issues.
Due to MDM enrollment issues.
Profile configuration errors.
The reason could be software issues or iOS bugs
Email sign-ins or third-party apps could also be the cause.
As you already know, you can always use your Touch ID or Face ID to unlock your iPhone. However, on some occasions, you may still need to enter your iPhone unlock password.
Do I Have to Change My iPhone Passcode Frequently?
The iPhone passcode no doubt helps protect your private data like financial history, emails, personal notes, etc. from unauthorized access. As such, constantly changing your iPhone passcode is necessary to avoid information disclosure. So, how often do you need to update the passcode?
Well, according to Jo O'Reilly, the ProPrivacy.com deputy editor, people should update their iPhone passcodes at least once after three months. This way, the cybercriminals don't remain long inside the hacked account in case your passcode is vulnerable.
How to Fix iPhone Passcode Expired?
1. Reset Your Expired iPhone Passcode
One simple way of dealing with this issue is to update the expired password on your iPhone. Changing your iPhone password in Settings is quite simple with the following steps:
Once you open Settings, go to Touch/Face ID & Passcode.
Type in your old passcode.
Navigate down to the Change Passcode option and tap on it.
Type in the old passcode once more when asked to do so.
Finally, type in your new passcode. Enter it again to verify it. You can as well change the format of the passcode by tapping on Passcode Options and choosing one of the formats from the list.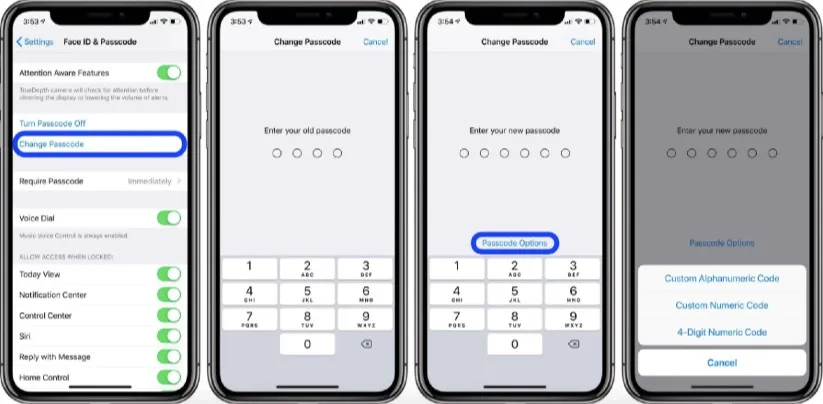 With that, your expired passcode is reset and all the apps on your iPhone should now be saved from loading.
2. Refresh iPhone by Force Restarting
If you changed the passcode but the same message still appears, then you can try to perform a force restart. This will refresh the iPhone and probably get rid of the issue. The steps to force restart an iPhone are pretty straightforward:
If it's iPhone 6 or an earlier model, press the Home button plus the Power button concurrently. Keep pressing them and once the Apple logo pops up, release them.
If it's an iPhone 7/7 Plus, press the Power button plus the Volume Down button concurrently. When there's an Apple logo on the phone's screen, release the two buttons.
If it's iPhone 8 or a higher model, press your device's Volume Up button, then quickly release it. Go to the Volume Down button and do the same. Finally, head to the Power button. Long press it and then release it when the Apple logo is on the screen.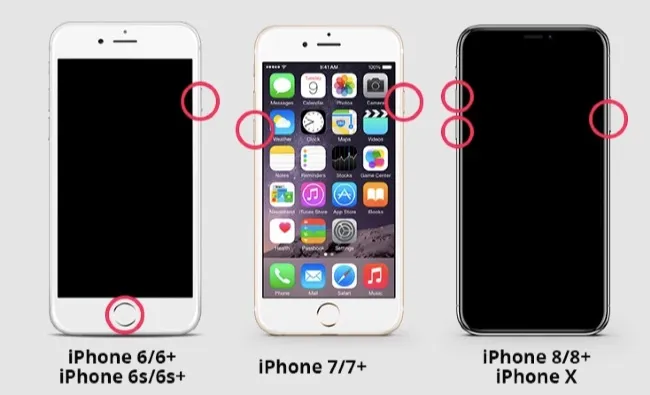 3. Update iPhone to the Latest iOS Version
Most of the time the iOS could start malfunctioning when your iPhone runs on old software or a recent update isn't installed properly. This is something that many iPhone users have experienced and it can be fixed easily by just installing the latest iOS version. You can do it from your phone's Settings app or through iTunes.
To Update iOS from the Settings:
Open the General option in the Settings app. Then tap Software Update to search for newer iOS version.
If there's one, tap Download and Install. Once you do that, the latest iOS version will start downloading on your device.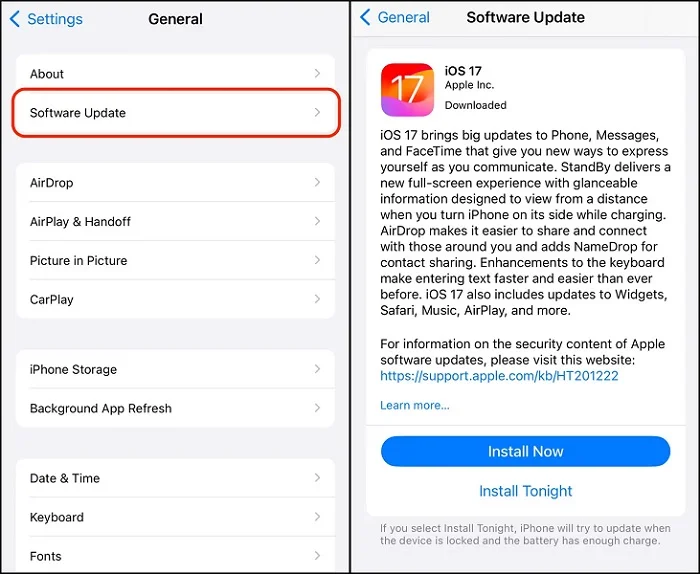 To Update iOS through iTunes:
Open iTunes on your computer after connecting your device to it using a USB cable.
Go to the top left corner of iTunes and click the iPhone icon.
Before you proceed to update your phone, ensure you've backed it up properly. Select the Back up now option from the prompt. In case you've already made the backup, just proceed to the next step.
Click Check for update. A new version will show up here if it's available.
Now click Download and update. This will install the newest iOS version on your device.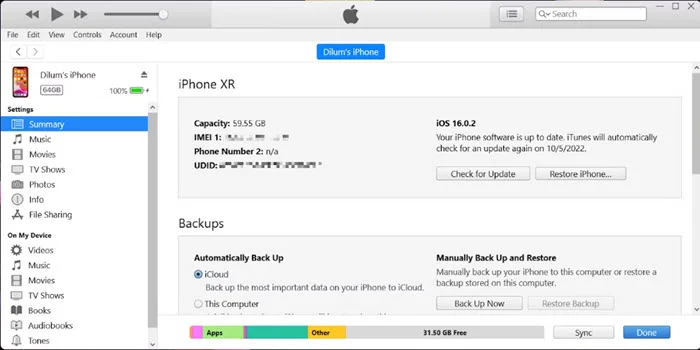 After the update finishes, restart the iPhone and confirm if the passcode expired iPhone message has disappeared.
4. Erase iPhone via iCloud and Reset Passcode
If you're still seeing the iPhone passcode expired message, then you can use iCloud to resolve it. For this method to work, though, you must have already turned on the Find My iPhone feature on iCloud. Ensure also that you have all your data backed up properly as this method will delete all the data on your device and you'll be able to reset another passcode.
Go to your iCloud account by signing in and then choose Find iPhone.
Tap on All Devices and select your device that says password expired.
After selecting your iPhone, tap the Erase iPhone option. Once you do that, All your iPhone's settings and data will get deleted.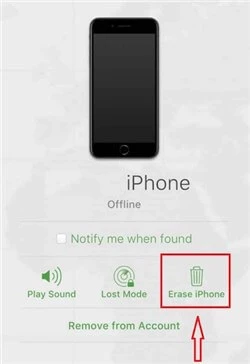 After the process is done, you can open Settings and then reset your password.
5. Unlock iPhone with FoneGeek iPhone Passcode Unlocker
If the iPhone passcode expired prompt message still persists and you completely can't unlock your iPhone, then we recommend you utilize the FoneGeek iPhone Passcode Unlocker. This powerful third-party unlocking tool is able to reliably unlock iOS devices in nearly every scenario like can't remember the iPhone passcode, iPhone screen broken, iPhone is disabled, etc. Moreover, this tool has an intuitive interface that makes it very simple to use and allows you to unlock your iPhone passcode quickly.
Features of FoneGeek iPhone Passcode Unlocker
Remove iPhone screen passcode, Touch ID, and Face ID.
100% success rate in unlocking iPhone.
Factory reset any iOS device without requiring the passcode.
Intuitive interface that's user-friendly.
Steps to using FoneGeek iPhone Unlocker to deal with passcode expired iPhone message:
Once you have FoneGeek iPhone Passcode Unlocker installed on your computer, launch it right away and choose Unlock Screen Passcode.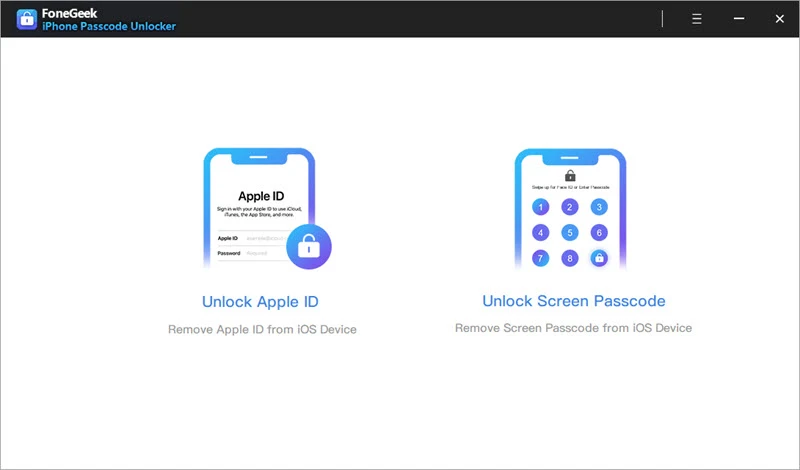 Get your iPhone connected to the computer via a USB cable and follow the displayed instructions to put the device into Recovery/DFU mode.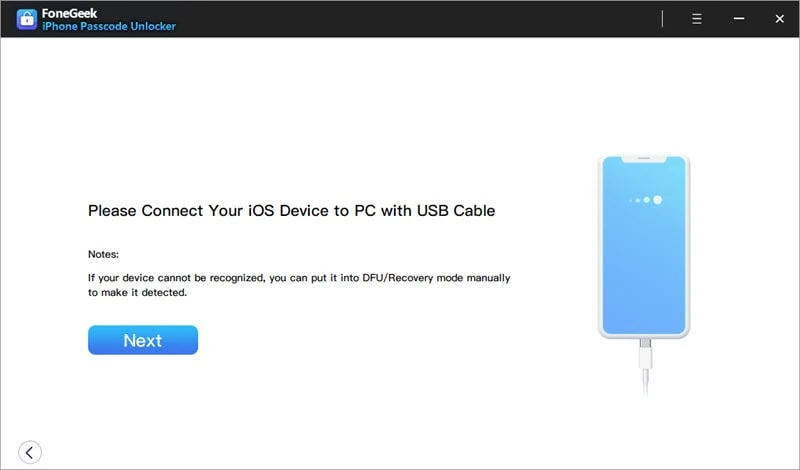 Now download the best firmware package for your phone. Confirm that all the details on the screen match your iPhone model before hitting the Download button.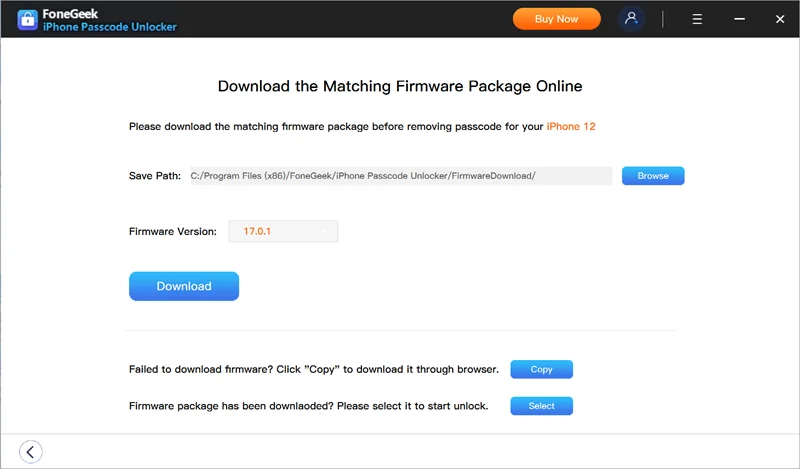 When the software completes downloading the firmware, now it's time to unlock the iPhone and fix the iPhone unlock passcode expired issue. After several minutes, you'll be able to access your iPhone.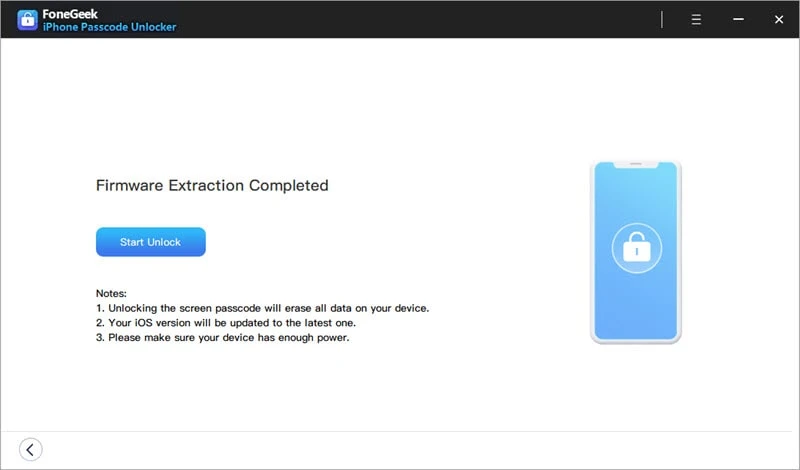 Extra Tips for iPhone Screen Passcode
How to Make Your iPhone Passcode Longer?
After troubleshooting your iPhone and successfully accessing your accounts or third-party apps, you may now want to make your iPhone passcode sufficiently strong to protect your device plus the sensitive data it may have.
You can do this by making the iPhone passcode longer when creating/setting it up by tapping the Custom Alphanumeric Code to generate a passcode that includes letters and digits of any length.
How to Enable/Disable iPhone Passcode Lock?
To turn on iPhone passcode lock:
Launch Settings. Got to Touch ID & Passcode if your iPhone features a Home button or the Face ID & Passcode option if your iPhone uses a Face ID.
If you have no passcode, tap Turn Passcode On. If you have a passcode, tap Change Passcode.
Tap the provided on-screen instruction to enable the passcode lock.
To turn off iPhone passcode lock:
Launch Settings and head to Touch ID & Passcode or the Face ID & Passcode option.
Type in your current passcode to continue.
Tap Turn Passcode Off. Type in your current passcode to verify the operation.
When Do You Need To Enter Your iPhone Unlock Password?
When you restart or switch on your iPhone.
When you're unable to unlock your iPhone using Touch ID or Face ID after more than five trials.
When your iPhone was locked for more than 48 hours.
When a remote lock command is sent to your iPhone.
When you erase all your iPhone's content and settings.
Conclusion
The methods and tips highlighted in this post will help to fix this iPhone passcode expired issue you're facing. You just need to try them individually. We highly recommend FoneGeek iPhone Passcode Unlocker, though, especially if you can't remember the passcode. It's the best method as it will remove the iPhone passcode lock and solve the passcode expired error easily and quickly. The intuitive interface also makes it simple to use, plus it has a 100% success rate. So, get it and have a try.