iCloud Activation Lock is no doubt a great security feature for iPhone or iPad. However, when you forget your Apple ID/password, accessing your iPhone can be a real struggle. It gets even worse if it's a second-hand iPhone that's still linked to the owner's Apple ID.
How do you solve this? Can you bypass the iCloud Activation Lock even without the credentials of the previous owner? Yes, you can. A reliable iCloud Activation Lock removal tool can help you remove the lock and gain back access to your phone.
Tenorshare 4MeKey is one such tool, and we'll share an in-depth review of it herein, including its pros and cons, as well as when and how to use it. Read on to learn more.
1. What Is Tenorshare 4meKey?
Tenorshare 4MeKey is a powerful program that can bypass iCloud Activation Lock on iPhone or iPad. User can use it to easily get rid of the Activation lock on their iPhones or iPads without entering the identification credentials, i.e., Apple ID and password. Once you bypass the iCloud lock, you can access your iCloud services using your new/own Apple ID.
2. Features of Tenorshare 4meKey
Tenorshare 4MeKey offers several useful features that include:
Instant iCloud Activation Lock removal - this is a function within the software that allows users to remove the iCloud Activation Lock faster without Apple ID/password. It takes just a few clicks and no more than 10 minutes to finish.
Unlock iCloud Account Anytime - with 4MeKey, you can unlock an Activation Lock anywhere at any moment in case you forgot the password or the iDevice you purchased was iCloud locked. You can do this on any PC, Mac, or Laptop.
Sign In to App Store Using New Apple ID - after bypassing the iCloud Activation Lock, you can access the App Store on your iPhone or iPad with your own/new Apple ID.
Supports A Wide Range of iOS versions and iOS devices - 4MeKey is compatible with a broad range of iOS versions, including iOS 12 to 14.8 (including iOS 14 for iPhone 6s/6s Plus as well as iPhone SE1/iPhone 8/iPhone X, iPad 5 to iPad Pro 2, and iPod Touch 7). You should confirm your iOS version before using the software, especially if it's a newer iOS version.
3. Pros & Cons of Tenorshare 4meKey
Pros
It's simple to use. Requires no technical knowledge.
An intuitive yet professional interface that's easy to comprehend and work with.
The unlocking process doesn't result in the deletion of any data on the device.
Cons
The iCloud Activation Lock is activated again if you flash the firmware of the iPhone, factory reset or restart the device.
Your device is jailbreaking before the iCloud Activation Lock is removed, which can potentially brick your device.
You can't use cellular data and make calls after bypassing the iCloud lock.
4. When Should You Use Tenorshare 4meKey?
Tenorshare 4MeKey is a multi-purpose tool that can be used in various scenarios for several reasons. For clarity, we've highlighted below some of the scenarios and issues that can lead to using Tenorshare 4MeKey.
When the iPhone you've purchased keeps displaying the Activation Lock every time you attempt to activate the phone.
When you can't remember the original Apple ID or password you used to activate the iPhone.
When you don't want to go through iCloud to unlock your iPhone Activation Lock.
When you don't want to use Apple ID to activate your iPhone.
When you can't reach the previous owner from whom you bought the iPhone.
5. How to Download & Use Tenorshare 4meKey?
Unlike other iCloud Activation Lock removal software, Tenorshare 4MeKey is completely free to download. It's available on Tenorshare official website, where you can download it for free and get the free trial version. With the free trial, you get access to most of the software's features before you purchase it.
Tenorshare 4MeKey utilizes a simple and intuitive interface that makes using the software straightforward. All it takes are several steps, as listed below.
Steps to removing iCloud Activation Lock using Tenorshare 4MeKey
Step 1: Once you've downloaded the Tenoshare 4Mekey program, install it on your Mac/PC. Then click "Start to Remove."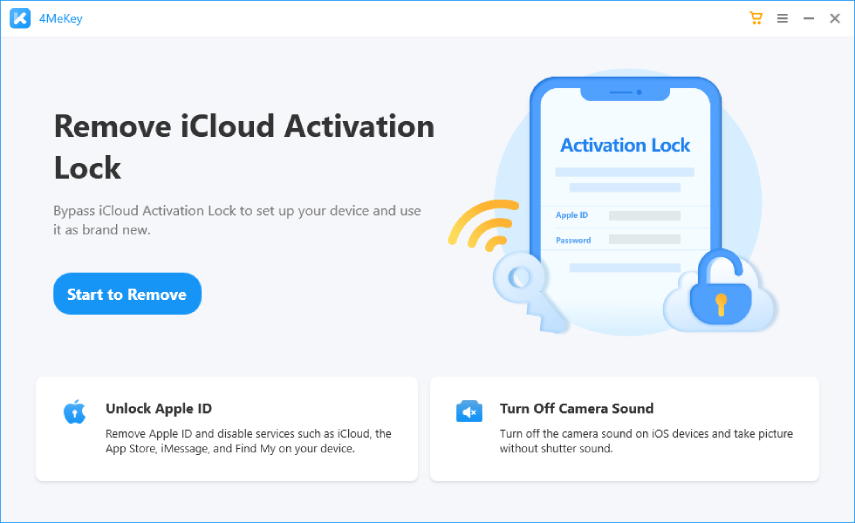 Step 2: When you have done that, the next step is to jailbreak your iOS device. You can jailbreak it yourself if you're using Windows. If you're using macOS, you can follow the instructions provided by the program.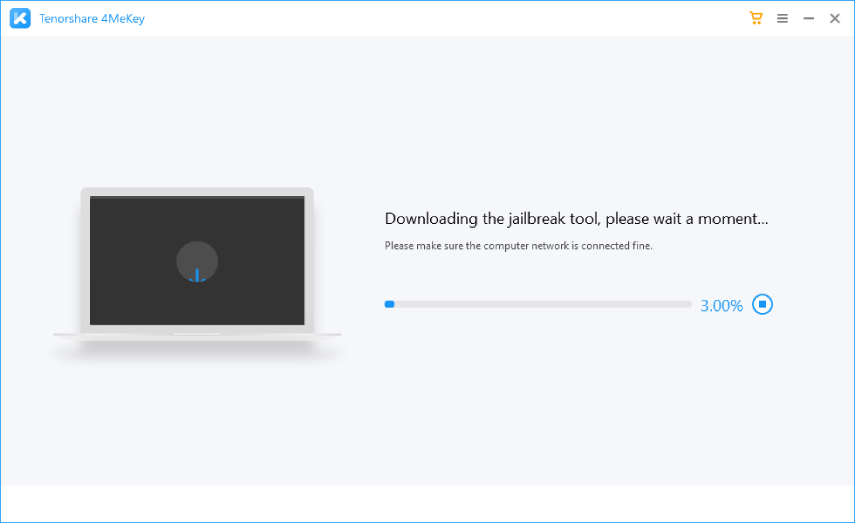 Step 3: When the jailbreak is done, the program will prompt you to confirm the information of your device. So, hit "Next" to do that. You must click the "Start" button first before you proceed to do that.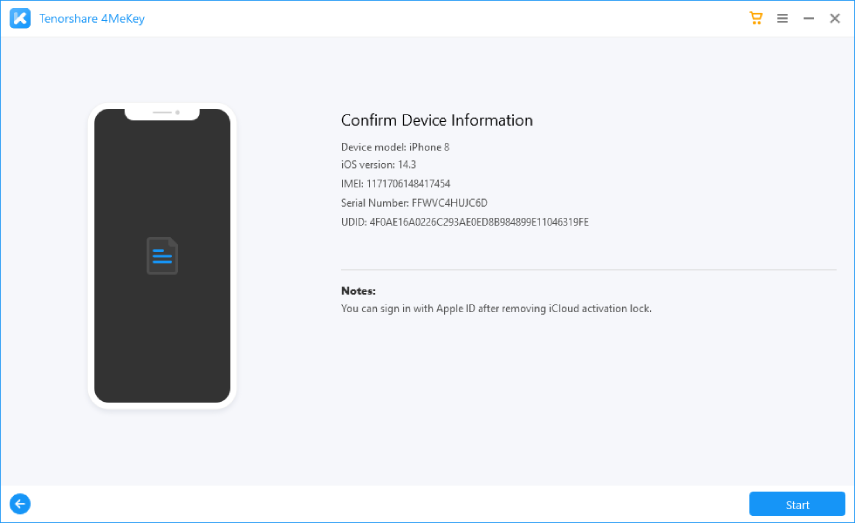 Step 4: When you click Next, the program will remove the Activation Lock. Give the program a few minutes to complete the process. Once done, it will confirm that the Lock has been removed successfully, so click "Done," and that's it!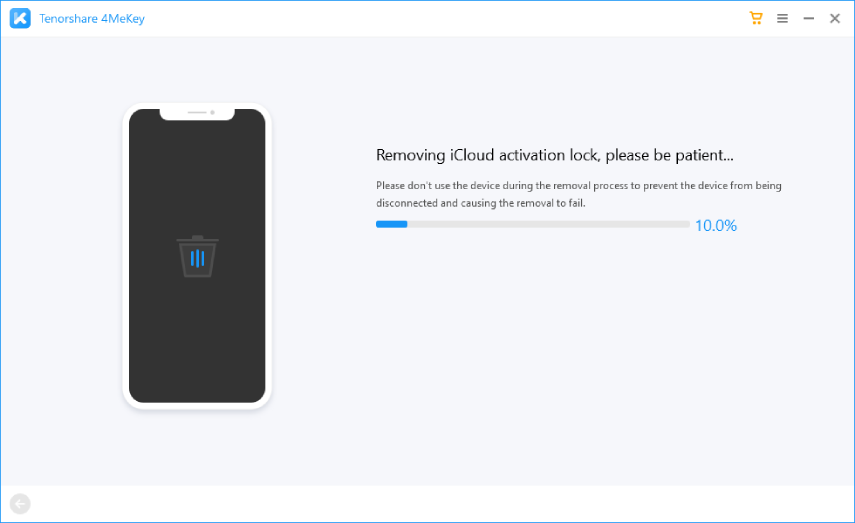 6. More FAQs about Tenorshare 4meKey
Is 4meKey Free?
The claim by other unlocking services that they offer free iCloud Activation Lock removal is completely false. You can download Tenorshare 4MeKey for free, but it has different licenses depending on the user's needs.
You can get the 1-month license for 5 devices at $35.95.
There's a 1-year license for 5 devices at $39.95. This is the best-seller package.
Or you can get the lifetime license also for 5 devices but at $49.95.
Is 4meKey Legit?
Yes! Besides being a professional and trusted software, 4MeKey is effective and reliable in removing iCloud Activation Lock. It can easily remove the lock from your iPhone or iPad.
Moreover, thousands of users worldwide use it, so we guarantee that it's software that's more than capable of removing Activation Lock if you have a second-hand iPhone/iPad; plus, you don't need the Apple ID or password. There's nothing to worry about.
Is 4meKey Safe?
Yes! 4MeKey won't compromise your iDevice or the safety of your data. It's safe and secure and will ensure the security of your iPhone/iPad while removing the Activation Lock. There is feedback from hundreds of users that confirm the software is safe to use, so you shouldn't have any reason to complain.
Does Tenorshare 4meKey Work?
This software has undergone testing multiple times, and the tests confirm that it can effectively remove iCloud Activation Lock. The R&D department of the company offers 24/7 technical support, which is one of the reasons many people across the globe seek software. It can indeed remove the iCloud Activation Lock. If you download it today, it can bypass your iPhone's iCloud Activation Lock and resolve your issue without stress.
7. Alternative to 4meKey: iMyFone iBypasser
One great Tenorshare 4MeKey alternative is the iMyFone iBypasser. This tool is a nice option if you want to try another tool. It's effective and reliable. You can use it to remove the iCloud Activation Lock and gain full access to your iPhone, iPad, or iPod touch.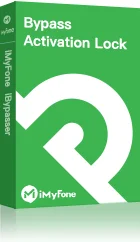 You can use it in any situation or issue, like when you purchase a second-hand iPhone, can't remember your Apple ID password, when to reset your device without logging out of your Apple ID, etc. Beyond removing the Activation lock, the iMyFone iBypasser offers other useful features like iPhone SIM unlock and removing iPhone screen locks. Plus, no technical skill is needed to use it.
Key Features of iMyFone iBypasser
Bypass iCloud Activation Lock effortlessly without Apple ID/password.
Remove the iPhone screen lock without the activation restrictions.
Disable Find My Device without using any passwords.
Remove SIM lock from iPhone/iPad.
Broad Compatibility - supports iPhone 5s to iPhone SE 1 and iOS 12.0 to iOS 14.8.
Steps to Bypassing iCloud Activation Lock Using iMyFone iBypasser
Step 1: After downloading the iMyFone iBypasser program, install and launch it on your computer, then from the modes displayed, select "Bypass iCloud Activation Lock Screen." From there, click "Start," and then, using a USB cable, connect your iDevice to the Mac computer.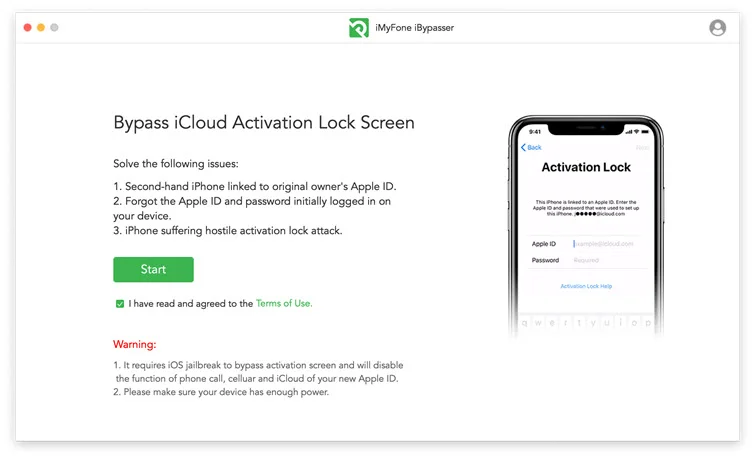 Step 2: Like most similar tools, the iBypasser needs jailbreak to bypass the Activation Lock on iDevices. The process varies depending on the version of the computer.
For Mac computers - download the jailbreak package for your iPhone/iPad model. Now, click "Start Jailbreak." From there, follow the instructions on the screen to put the device into DFU mode. Give the program time to complete jailbreaking the device, and then click "Next" to continue.
For Window computers - follow this tutorial to jailbreak your iDevice. When done, click "Finished Jailbreak" to continue.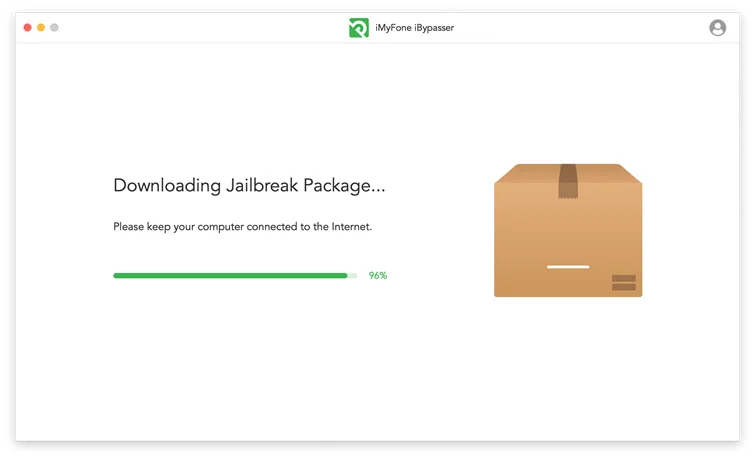 Step 3: Now go through your device information shown (the device model, version of iOS, IMEI, etc.). Once you confirm the information, click "Start Bypass" to proceed.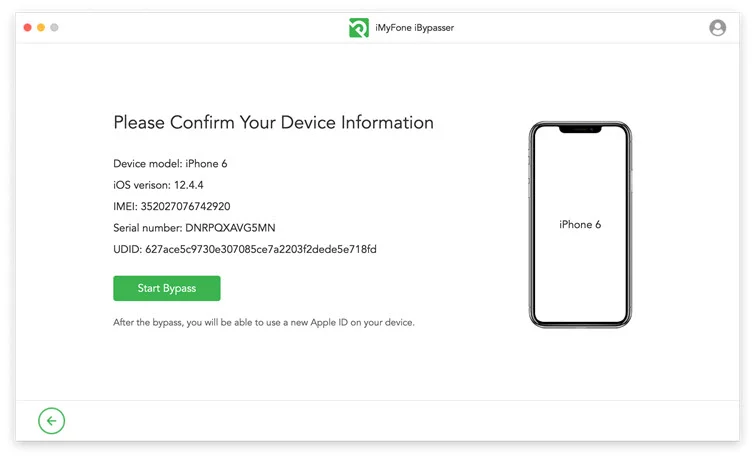 Step 4: The program will commence bypassing the iCloud Activation Lock screen. You'll have to wait a few seconds for the process to complete, after which the program will inform you that the lock has been successfully bypassed.
Final Words
With this in-depth Tenorshare 4MeKey review, we hope you understand what 4MeKey is and how it can help you effectively and quickly remove the iCloud Activation Lock. It offers an easier way to access your device without much stress and is totally legit and safe. If your iPhone/iPad is locked by iCloud Activation Lock, give it a try. It will work for you regardless of the situation or issue, even if you can't remember or don't have the right Apple ID/password.