The TracFone lock, like any other carrier lock, is a restrictive hassle, to say the least. The fact that you can't use your phone with any other SIM card is a huge inconvenience, especially if you travel to another country and you need to change carriers. You can overcome this restriction, though, if you know how to unlock TracFone devices. That's why we have this post.
You'll learn here everything about how to unlock a TracFone device with and without a code. Once you're done, your device will be able to work with any carrier you like. So, read on to learn all this.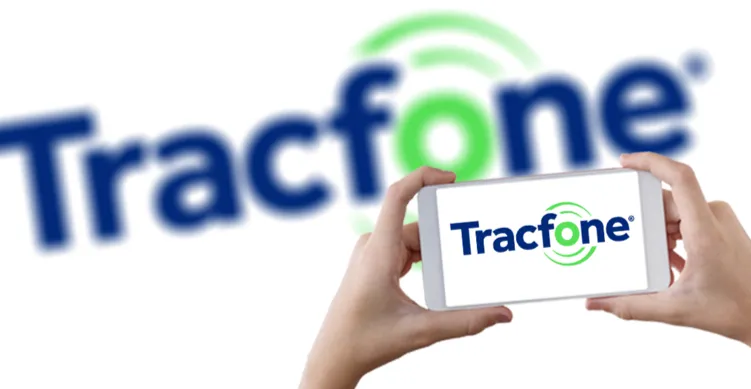 Part 1. Can You Remove TracFone Lock without Code?
Yes, it's very possible to do a TracFone unlock code free. However, the usual process of unlocking a TracFone device involves using the network code that TracFone sends you. What you do is insert the SIM card from the carrier you want and then use the code to unlock the iPhone. From there, the phone gets permanently unlocked.
Now getting this TracFone unlock code is the real problem because TracFone has some very strict eligibility requirements. What then can you do if you can't get the code? You can try some other solutions, like using a professional TracFone unlock tool, such as FoneGeek iPhone Passcode Unlocker. You can even use online unlocking services. None of these solutions require the network unlock code, so you'll be able to unlock your iOS device easily and use it with your preferred carrier.
Part 2. Unlock a TracFone Phone in 3 Steps
#1. Request the Unlock Code from Your Carrier
We did mention that you can open your device directly through TracFone. You only need to contact their customer support and request the unlock code. You can call them at 1-800-867-7 183. They are usually available from 0800 to 2345 hours, Eastern Time (ET).
Once you get in touch with one of their customer rep, you can ask for the TracFone unlock codes for opening your phone. The customer rep will then use your number to check the eligibility of your device against the company's requirements. If eligible, you'll receive the network unlock code, which is usually about 10 to 15 digits in length.
#2. Confirm If Your Phone Qualifies to be Unlocked
I have the network code. Can I unlock my phone now? Yes, you can, but the phone must fulfill certain conditions first before you can proceed. If it doesn't, then you may get credit towards a replacement phone or a discount, but only if you meet all of TracFone's eligibility requirements, which are:
The phone must be active on TracFone's network for more than a year.
If you're a military staff, you can open the phone even after 12 months.
The phone should not be used in any illegal activity like theft, robbery, and so on.
You're in a good position if you're within the 60 days of being an active TracFone client.
The phone must have been activated on the TracFone network after 11 February 2015.
The phone should not have any physical damage.
#3. Get the SIM Card of Your Preferred Carrier
Now that you have the network code and your phone meets the TracFone's conditions, get the SIM card from the carrier you want. With the card at hand, switch off the phone, remove the TracFone card and put in the new SIM card, and then power on the phone. You'll see a warning saying that the phone is locked. You'll also see a place where you can enter the unlock code.
Enter the code and you can now use your phone with the new SIM card. From here, you can switch SIM cards whenever you want. Just remember to turn off the phone first before doing it. There you have it. That's how to unlock a TracFone device if it meets all the conditions.
Part 3. Unlock TracFone with Professional Unlocking Software
It's easy, safe, and fast to unlock TracFone using professional unlocking software. We strongly recommend FoneGeek iPhone Passcode Unlocker in this case. This expert tool can unlock any TracFone iPhone without the code. There's no calling a customer rep or meeting any eligibility requirements. The software simply utilizes jailbreak to remove the TracFone SIM restrictions from your iPhone, hence allowing it to work with SIM cards from other carriers around the globe.
There are no risks involved when using FoneGeek iPhone Passcode Unlocker either. It's totally safe software for your iOS device and you'll even like how easy it is to use. You'll be able to do the unlocking on your own at home and the process is fast. Once you unlock the phone, you'll use it without any restrictions.
How to use FoneGeek iPhone Passcode Unlocker to unlock TracFone iPhone?
Download this software. Install it on your computer and then launch it. Select Remove iPhone SIM Lock option from the home screen.
Use an original iPhone lightning cable to connect the TracFone phone to the computer.
The program uses jailbreak to remove the lock, so jailbreak the iOS device first. Select the Jailbreak Tutorial to go through the guide. When done with the jailbreak, hit Next.
Now click Start and allow FoneGeek to remove the TracFone SIM lock from the phone. Wait patiently for it to complete the process – it takes only a couple of minutes.
Part 4. Use Online Unlocking Services
Nowadays you can solve many things using online services; including removing carrier locks from devices. You can find various online service providers that are able to unlock your iPhone without the TracFone unlock code. These services are usually not free, though. You have to pay in advance and then wait for several days for the unlocking to be done.
Moreover, you'll need to provide your phone's IMEI number in most cases. So, how do you find your phone's IMEI number if requested? There are two ways to get it;
You can call *#06# where your iPhone's IMEI number will be displayed on the screen.
Or open Settings, tap General > About and then check the bottom part of the screen for the IMEI number.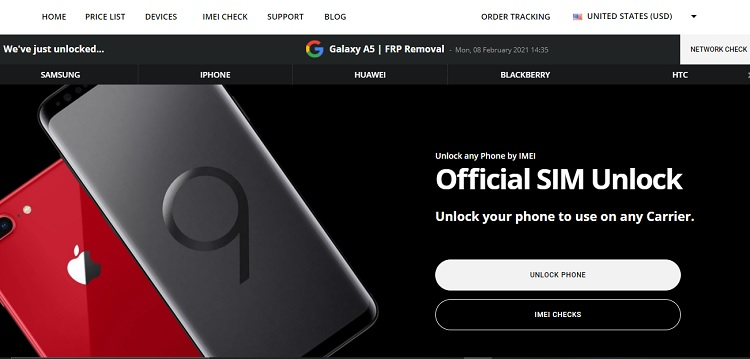 Part 5. FAQs about TracFone Unlock
If you still have questions regarding how to unlock a TracFone, you may find these FAQs helpful to your understanding.
Q1. What if I can't unlock my TracFone phone? Will I get my refund?
Of course, you will get it. There are new FCC rules that require TracFone to refund your money in case they don't unlock your phone. But that can only happen if you give TracFone all the required details and you meet their set requirements.
Q2. Is there a standard code I can use to unlock any TracFone phone?
No, you can't find any universal code for unlocking TracFone phones. You can only get a code for your phone by directly calling TracFone customer service through their helpline.
Conclusion
Nobody likes the inconvenience of being locked to one carrier service provider, even if you don't travel often. So, if your TracFone phone is still SIM-locked, use the above methods to unlock it and you'll be able to use it with SIM cards from all carriers. You can choose any method you want, although we highly recommend using professional unlocking software, especially FoneGeek iPhone Passcode Unlocker. It offers the safest, easiest, and fastest way to unlock TracFone phones. Unlike the other methods, you won't need an unlock code or to provide any details for it to work. It unlocks the TracFone phone instantly without a code. Get it and give it a try.