If you choose to buy an iPhone through a carrier, oftentimes you will find that the device is locked to that network. This means that it will only accept that carrier's SIM cards, a situation that can limit how you can use the device. For example, if the data charges for that carrier are too high, you may find that you cannot switch to a more affordable provider, which can limit how you use cellular data.
The question most people with network-locked devices ask is whether it is possible to unlock the device. In this article, we will look at this particular problem and share with you some of the options you have if your iPhone is network-locked.
What is A Carrier/Network Locked iPhone?
Before we look at some of the ways that you can overcome this issue, it is important to first understand what this problem is. When you buy your iPhone from a carrier, chances are the device will be locked to that specific mobile operator.
This means that the iPhone will not support any other SIM card other than the one made by that carrier and unless you can find a way to unlock it, it will not be able to hold SIM cards from other carriers. Usually, this network lock lasts for a specified period, after which the carrier will unlock the device, lifting the restriction.
How to Check If My iPhone is Locked by Carrier?
If you are unsure if your iPhone is locked by the carrier, there is a simple way to find out from the device's settings. This method doesn't always work, but you should be able to find out, especially if your device is running an older version of iOS. Use these steps to check;
Step 1: Open the Settings App on your iPhone and among the various options, tap on "Mobile Data."
Step 2: Tap on "Mobile Data Options" or "Cellular > Cellular Data" if your device uses American English.
Step 3: Look for "Mobile Data Network" or "Cellular Data Network." If this option appears then your iPhone is unlocked. If you don't see it, your phone may be locked to the carrier.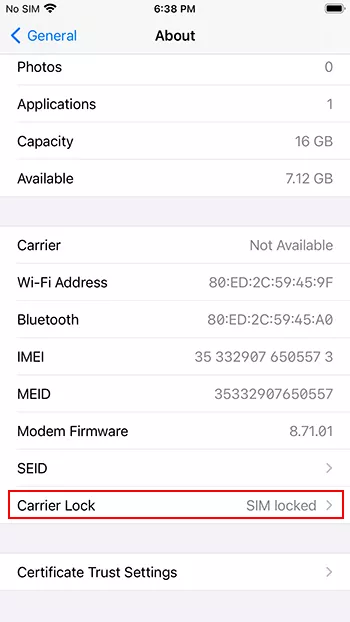 How to Unlock a Network Locked iPhone with Software
If you find that your iPhone is locked to the carrier and you would like to remedy that situation, the most effective solution would be to use a third-party solution like iMyFone iBypasser. This tool is effective in removing various types of locks on iOS devices. The following are some of the things that iBypasser can do for you;
You can use it to very easily and quickly remove a carrier lock on an iOS device.
It is also one of the best ways to bypass iCloud Activation Lock even if you don't have the password or Apple ID.
It can also be used to disable the "Find My [Device]" feature without a password.
To unlock a network-locked iPhone, follow these simple steps;
Step 1: If you don't already have a copy of the program, download and install iBypasser on your computer. Open it and you should see a number of options on the main window. Select the "Remove iPhone Sim Lock" feature and click "Start."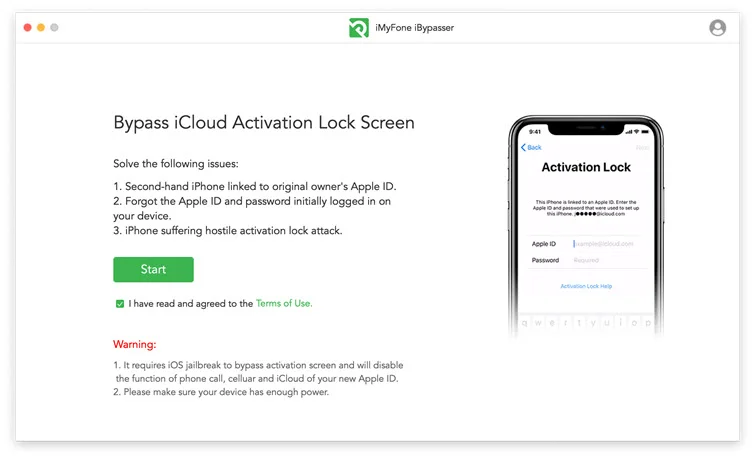 Step 2: Connect the iPhone to the computer, ensuring that the program can detect the connected iPhone.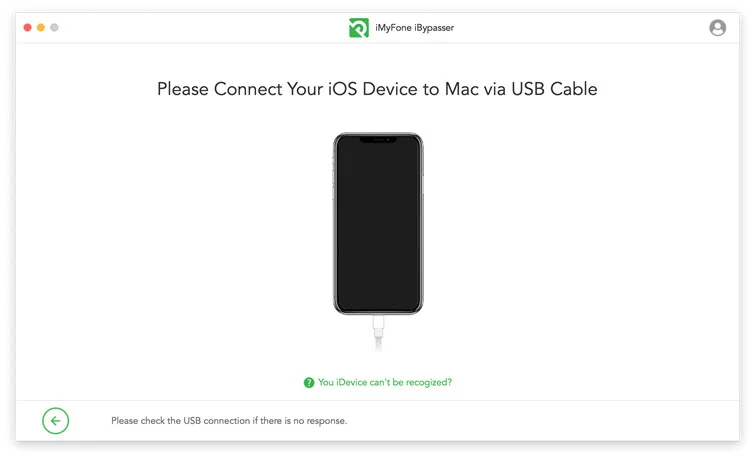 Step 3: On the next screen, the program will prompt you to jailbreak the iPhone. Click on "Next" to begin jailbreaking the device.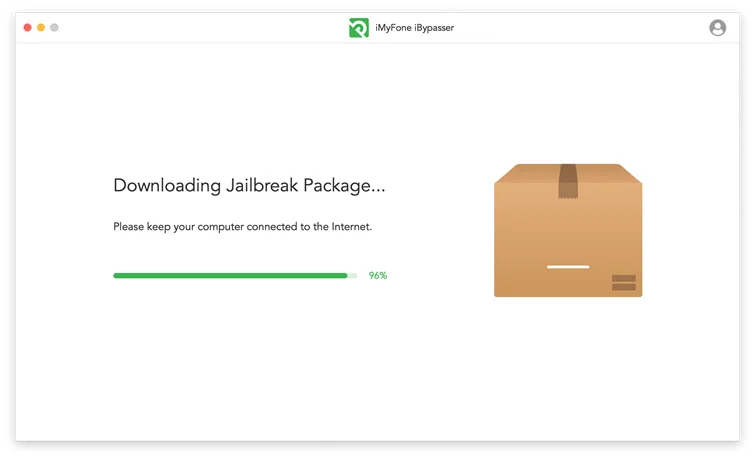 Step 4: Once the jailbreak process is complete, the program will display some information about the device. Take a moment to confirm that the information is correct and then click on "Start Bypass" to begin removing the carrier lock.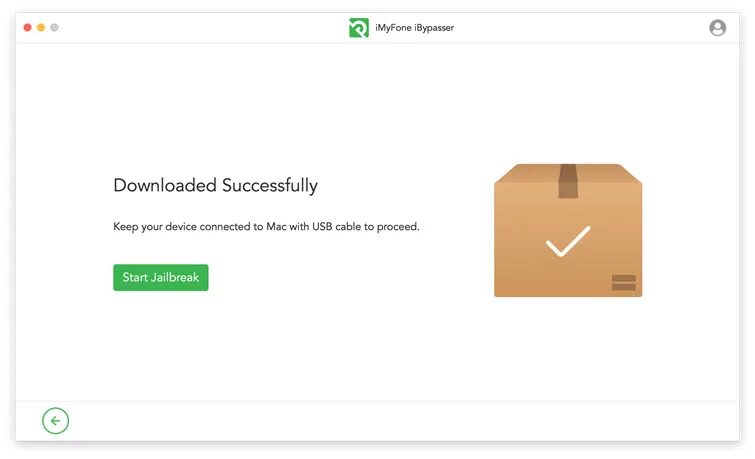 The whole process will take only a few minutes and iBypasser will notify you once the SIM lock has been bypassed successfully.
How to Unlock a Network Locked iPhone for Free
If you don't want to spend money on a third-party solution, there are some free ways to unlock the carrier locked iPhone. They include the following;
Contact Your Carrier
As we've mentioned, the carrier will lock the iPhone to their network for a specified period of time. Once this time passes, you have the option of requesting the carrier to unlock the device and if you qualify for it, most carriers will unlock the device for you.
But there are some requirements that you must meet before your request can be processed. These requirements will vary from one carrier to another, but they are often in line with the following;
The iPhone must be registered with the carrier.
The iPhone must not have been reported lost, stolen, or blocked by the carrier during the period that it was locked.
Your account with the carrier must be current.
Any contracts that accompanied the sale of the device must have been paid in full, canceled, or concluded.
If the iPhone is associated with a canceled contract, the balance on the account must have been paid in full.
Use Online Unlock Services
There are also a lot of online services that claim to be able to unlock network-locked iPhones. But it is worth pointing out that many of these tools are often ineffective or scams whose main aim is to cheat your money, never intending to unlock your device. We, therefore, recommend that you be very careful when selecting online unlock services.
The following are just some of the things to keep in mind;
Avoid online unlock services that request your credit card details.
If you choose a service that asks you to pay for the service in advance, choose one that has a money-back guarantee. This way, your money is protected if you are unsatisfied with their services.
Do not use a service that requests an unreasonable amount of personal information.
Conclusion
Having an iPhone that is locked to a specific carrier can be quite frustrating. But sometimes all you have to do is wait for the duration of the contract to request the carrier to unlock the device. If this is not an option for you, you can use a tool like iMyFone iBypasser to unlock the device.
If you have any questions about any of the solutions we have outlined here or any other issues affecting your iOS device, use the comments section below to share them with us and we'll do our best to help you out.