There is no doubt about it, iPhone is some of the most advanced smartphones out there. They come with a plethora of useful features, allowing us to do anything, from shopping and bills to fun and social media.
These devices stand out from their competitors with the incredible security features that they offer. One of these is "Lost Mode", an incredibly useful and intuitive feature which locks your iPhone to safeguard any personal information it contains.
However, being locked in this mode can be a frustrating experience if you don't know how to unlock it, but no need to worry! This guide provides everything one needs to unlock an iPhone, either with or without passcode.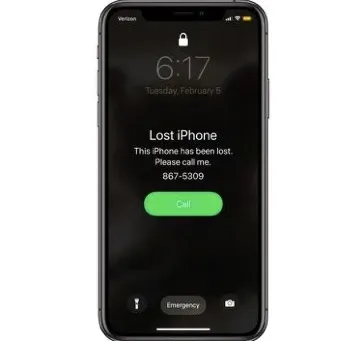 Part 1. Understanding iPhone Lost Mode: What You Need to Know
What is Lost Mode on iPhone?
iPhone's lost mode is self explanatory. When you misplace, lose or forget your phone in a certain place, you can get into the iCloud dashboard from other Internet connected devices. You will find the Find My iPhone feature, which helps you locate the device.
When using this feature, you also have the option to turn the lost mode on too. This way, no one can break into your device and steal valuable information or data.
Furthermore, you have the option to include a message on display, too, such as your contacts, in case whoever finds the device wants to return it.
When is the Right Time to Activate Lost Mode?
Now that you understand the purpose of the iPhone's lost mode, when should you use it?
Whether you forget your phone in a cafe, a gym, or perhaps a restaurant, turn the lost mode on. Obviously, you should never count on someone else to return the device. Rush back where you locate it, but turn the mode on just in case.
You can do the same if you actually lose the phone on a walk in a park or while jogging. It could be a bus ride or perhaps a store. Always turn the lost mode on and try to locate the device straight away.
You get the point. If the phone is not in your possession but by itself in a public place, the lost mode is a must.
How to Find the Unlock Status of iPhone Lost Mode?
Normally, you should know if you have turned the lost mode on for your device. But then, checking for this mode is also a good idea if you are about to purchase a secondhand device.
The IMEI is also included in the lost mode. A simple check will tell you whether or not the phone you are checking is declared stolen by someone else.
There are websites providing such checks without requiring you to pay anything.
Part 2. Ways to Unlock iPhone in Lost Mode
Can an iPhone be unlocked in lost mode? Absolutely. There are several ways to unlock an iPhone in lost mode, and each of them is simple and straightforward.
Unlock iPhone in Lost Mode Using a Password
You can unlock the iPhone in lost mode when you no longer need it on. If you're one of the lucky ones who got back their lost iPhone or iPad, you can override Lost Mode in lost mode remotely over iCloud. Here are the steps:
Visit icloud.com and login with your Apple ID and password.
Go to the Find My iPhone option.
Choose the option to see all devices.
Find the device with the lost mode on.
Press the button to stop lost mode.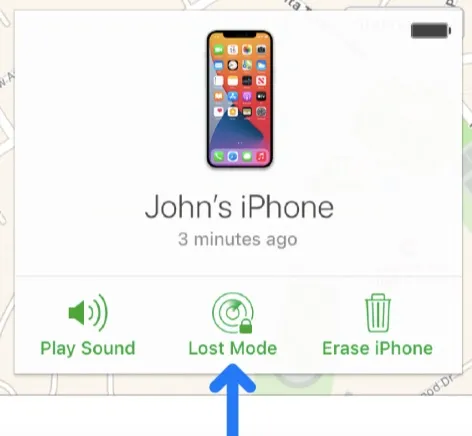 Unlock iPhone in Lost Mode without Password
Can an iPhone be unlocked in lost mode without having the password or access to iCloud? It may sound hard to believe, but you can do it. It is not unusual to forget your password, especially if you have facial recognition turned on and you never need to put the passcode in.
There are plenty of programs and software able to get the job done. FoneGeek iPhone Passcode Unlocker is one of the leading software available in the market. You don't need to be tech-savvy to make use of this wonderful tool.
It supports all kinds of passcodes, including 4-digit & 6-digit passcode, Face ID and Touch ID. In addition, it also supports all iOS versions, including the latest iOS 16 and even older ones. With FoneGeek iPhone Passcode Unlocker, you can easily unlock your device without any hassle in a matter of minutes. The process is 100% secure and straightforward.
Here are the steps:
Download and install FoneGeek iPhone Unlocker on your computer
Launch it to get its primary window and select the "Unlock Screen Passcode" option from there.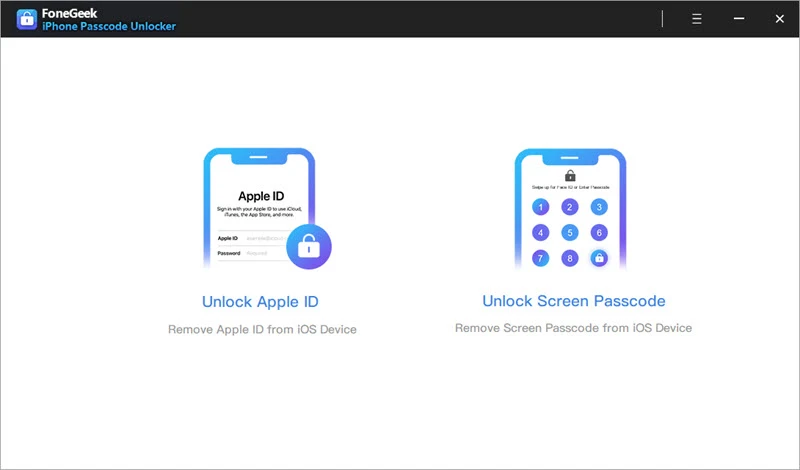 Connect your locked iPhone to the PC via USB cable.
When the program detects your iPhone, click the "Start" button to begin the unlocking process.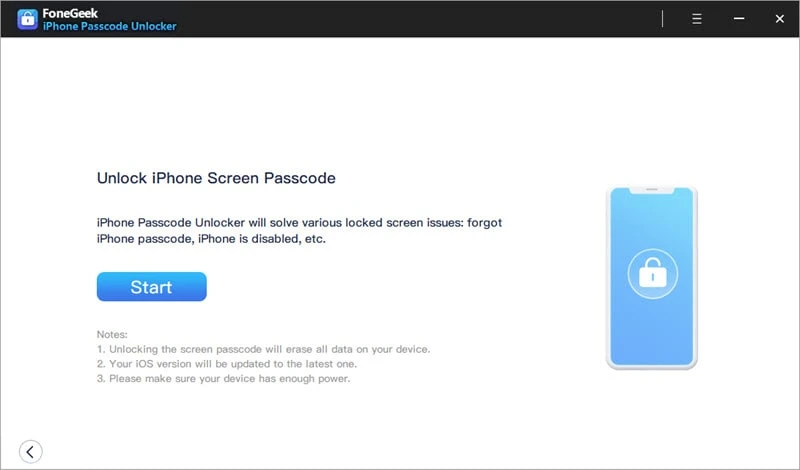 When done, you will be able to set the device as a new iPhone.
Bottom Line
The lost mode for Apple devices is a useful feature if you end up losing your phone, misplacing it, or forgetting it somewhere else. It is one thing to leave it at a friend's house and another thing to forget it in a public place.
The lost mode feature is handy, but you should never count on a good Samaritan. Instead, try to locate your iPhone straight away and go back where you left it.
Unlocking the device and removing the lost mode is a simple operation. It is as simple as putting the passcode in, but you can also use third-party software if you forget it.