It's really awful if you lost or forgot the password of your iPod touch. In this situation, you may need to get optional solutions to unlock iPod touch without iTunes or computer. These solutions are elaborated in this article.
Part 1. In What Kind of Situation Will iPod Be Disabled?
Wrong passcode will result in iPod Being Disabled and saying "try again in 2437982 minutes"
Your incorrect attempts to unlock iPod touch will result that the device being locked. So it is advisable not to enter the passcode again if you are not sure that the correct passcode is.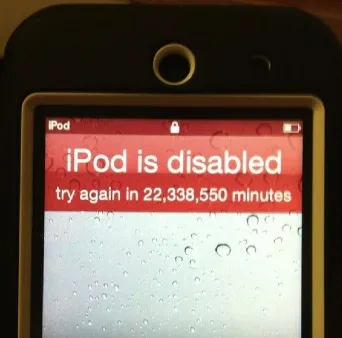 iPod is disabled connect to iTunes
This situation often happens when you enter the wrong passcode for more than 6 times. When your iPod touch is disabled connect to iTunes, the iPod will be fully locked.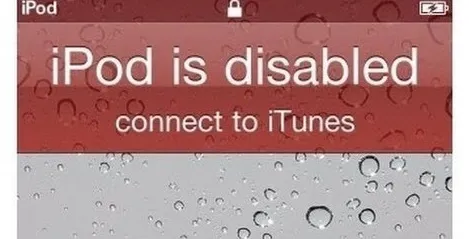 Part 2. Effective Methods to Unlock Disabled iPod without iTunes
Actually, it is not difficult to unlock iPod without iTunes and computer, the tutorials below will help most users increase the awareness of this issue to relieve their anxiety.
Unlock iPod via Siri
Many users who need to unlock disabled iPod touch prefer to using Siri, since it can be performed without iTunes or computer. And the existing data on the iPod Touch will not be affected either. Here are the steps:
Activate Siri by keeping pressing the home button on your iPod Touch.
Ask the question of what time it is and a clock will be displayed on the home screen.
Click the Clock icon and hit on + icon on the right corner of the screen. Then enter any numbers or characters into the search bar.
Keep pressing the characters to copy the text. Then click on Share and various options that you can share the texts with will be displayed.
Choose the option of Message and a new message interface will pop up.
Paste the text into the To field and click on the Return button in the right hand corner of the screen.
Click on Create New Contact, and then click on Add Photo on the next screen.
Finally, click on Choose Photo option and Home button. After a while, the passcode will be bypassed.

Cons of This Method:
It is a bug for iOS 10 and easier versions, and has been fixed after the release of the new iOS version. That's to say, this method is only workable for iOS versions older than iOS 10.
The passcode on iPod will not be removed permanently via this method. That means you need to follow the steps above each time you need to access your disabled iPod.
Reset Disabled iPod without iTunes via iCloud
This is an official way that can be used to unlock iPod Touch on condition that Find My iPhone has been enabled. The passcode can be removed by completely erasing the device. See the steps below to unlock disabled iPod without iTunes and computer through iCloud.
Go to iCloud website in any web browser.
Sign in with your Apple account username and password.
The iPod Touch should appear in the list of devices.
Click on the action option at the bottom of the screen.
Click on Erase iPod touch. This will erase all the data including the screen passcode on the iPod touch.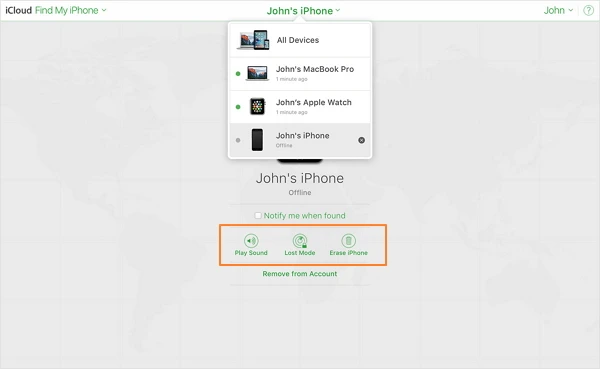 Cons of This Method:
"Find My iPod" must be turned on and your iPod Touch should be signed in with an iCloud account.
The iPod should be connected with the stable internet.
Unlock iPod Touch without iTunes in One Click
The most simple way to unlock iPod Touch without iTunes is using FoneGeek iPhone Passcode Unlocker. This desktop software provides the feature of unlocking disabled iPhone/iPad/iPod Touch in only one click. No need to install iTunes on your computer.
What Can You Enjoy with FoneGeek iPhone Passcode Unlocker:
Easy guide is provided to unlock all models of iOS devices without any difficulty.
It can remove the screen passcode as well as Apple ID without passcode.
All iPod Touch, iPhone and iPad modes are supported. And the latest iOS 16 is supported as well.
Step 1. As the desktop software, this program should be downloaded on your computer. After that, click the software icon to open it. Then click on "Unlock Screen Passcode".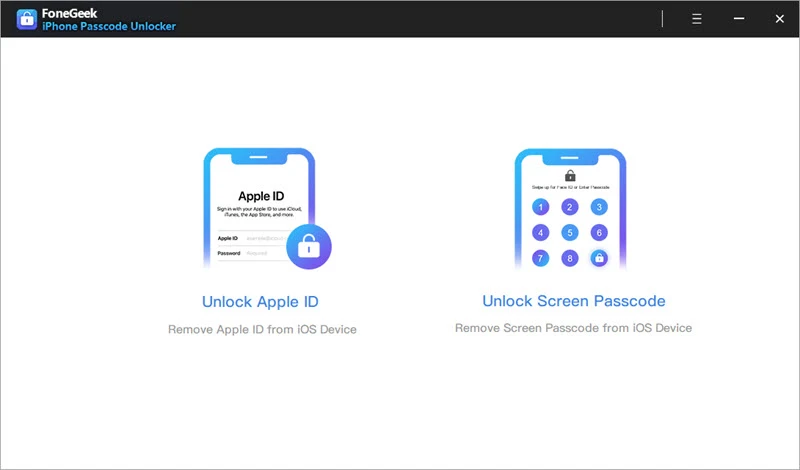 Step 2. The iPod Touch may not be detected since it is locked. If so, follow the instructions on the program to put the device into DFU or recovery mode.
Step 3. Then choose the firmware package that matches your iPod Touch and tap on "Download" to proceed.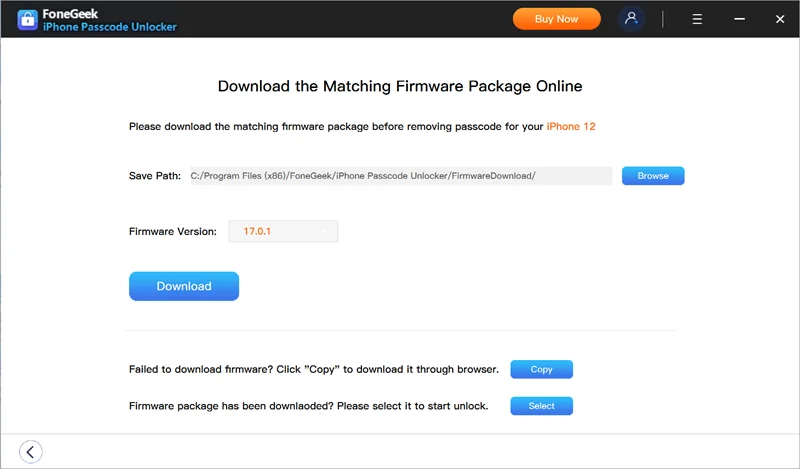 Step 4. After downloading the firmware, click on "Start Unlock" to continue the unlocking process. The passcode will be removed after that. Then restart your iPod Touch to reset a new passcode.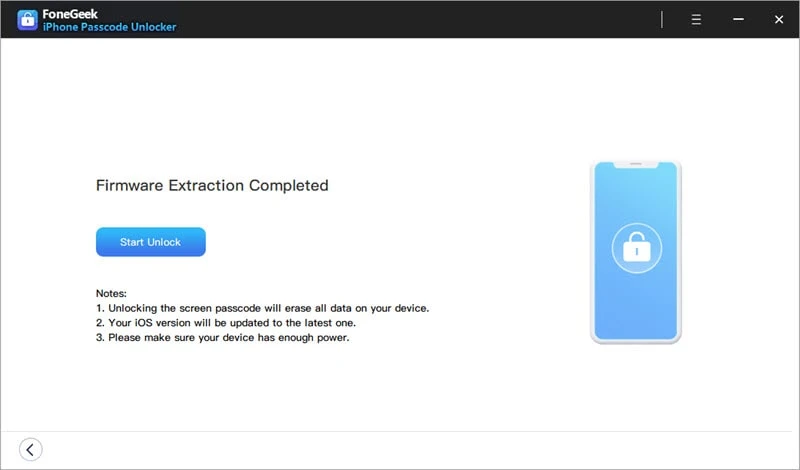 Unlock iPod Touch without iTunes on Windows Computer
If you have a computer running Windows OS version, you can unlock iPod without iTunes on your Windows computer. Here are the steps for that:
Step 1. Connect the iPod touch to your computer. If iTunes launches automatically, close it.
Step 2. Then go to Computer > Devices with Removable Storage and you'll view your iPod touch.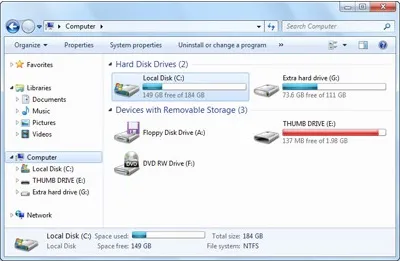 Step 3. Open the iPod touch folder. To show the key folder, head over to Tools > Folder options > view tabs > show hidden files, folders, and drive.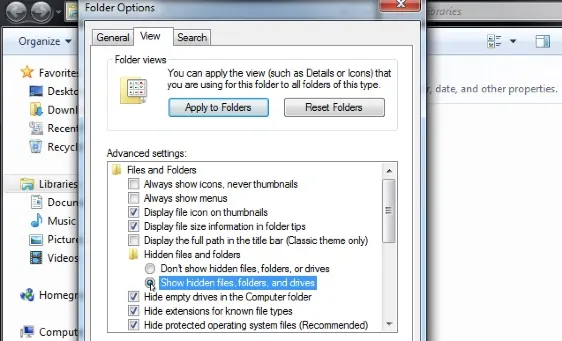 Step 4. You will find the iPod_Control folder. Scroll to find the "_locked" file and change the name to "_unlocked". The iPod passcode will soon be removed.
Part 3. How to Unlock Disabled iPod with iTunes
Unlock iPod by Restoring iTunes Backup
If you have synced your iPod touch with iTunes previously, you can restore your iPod touch with iTunes backup to avoid data loss. This can be done with iTunes on your computer. It sounds to be easy, but it will not succeed if your device cannot be recognized.
Connect the disabled iPod on your computer and click on Summary of iPod in iTunes.
Then click on Restore Backup button and you will see a pop-up box asking you to choose one backup for the restore. Just select one iTunes backup and click Restore.
Restore iPod Touch by iTunes in Recovery Mode
You may also need to know how to use recovery mode to unlock your disabled iPod Touch. However, the iPod Touch data and settings will completely be erased. Here are the steps:
On your computer, launch iTunes and connect the iPod Touch to the computer.
After the iPod Touch is connected, keep pressing the Home button and the top button for 8 seconds until you can see iTunes icon on the screen.
When iTunes detected the iPod Touch being in recovery mode, click Restore on the pop up window and the latest iOS version will be downloaded on the device.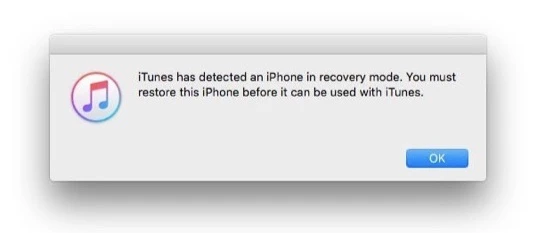 Cons of This Method:
Unknown errors may arise and damage your iPod Touch system.
It is not workable if the iPod Touch screen is broken.
Conclusion
You can use the solutions above to unlock iPod Touch without iTunes. There may also be other effective solutions to unlock the disabled iPod and you can let us know by submitting a comment below.