After setting up your screen time settings and passcode, you tend to forget it, especially if you just bought a new iPhone. The next time you try to access it, you get the wrong password prompt.
You may keep trying, but after 10 attempts, you'll get a disabled iPhone message, which is where the frustration starts. That should not cause worry, though, since we will tell you what happens after 10 failed screen time passcode attempts.
Please keep reading to know more about it and how to fix the issue within a few minutes.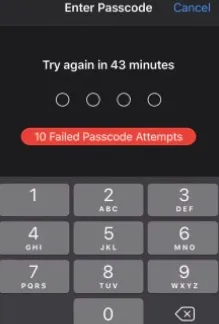 What Does Screen Time Passcode Mean?
Screen Time is simply one of the pre-installed apps that come with iPhone. Its main job is to limit access time for some of the applications you are using. It mostly serves as a parental app that you can use to monitor the iPhone activities of your kids and restrict their access to harmful apps. Besides that, you can use Screen Time to control your time using your iPhone and at the end of the week, get your screen time report.
On the other hand, Screen Time Passcode basically refers to the screen lock time passcode that you mainly use for security purposes. Once you set it, anyone without authorization or your permission won't be able to access the Screen Time app or change any of your saved settings.
If you can't remember the Screen Time passcode yourself, then you'll be also locked out from accessing your Screen Time application. If you are in that position, let's learn more about what happens after 10 failed screen time passcode attempts.
What Happens after Trying the Screen Time Passcode 10 Times?
Once you try up to the tenth time, your iPhone or iPad will immediately restrict you from attempting the passcode again. It's however for some time which is usually one hour. So, after putting the incorrect passcode ten times, the device will stop any further attempts.
Once the one hour time limit is over, you will get a notification telling you to try again. At this time, you won't be locked out of your device. However, you won't be able to do things like resetting your iPhone's Screen Time setting or the data usage setting until the one hour ends. When it ends, you'll get the chance again to provide the right Screen Time passcode.
Generally, the time limit will increase depending on the number of incorrect Screen Time passcode attempts. For instance:
Trying six times: 1-minute restriction
Trying seven times: 5-minute restriction
Trying eight times: 15-minute restriction
Trying nine times: 60-minute restriction
Trying ten times: 60-minute restriction
Forget Your Screen Time Passcode?
Unlock Screen Time Passcode Without Data Loss
You now know what will happen after 10 failed screen time passcode attempts. Up to this point, you either remember the password or not. If the latter is the case, then don't worry. There is a way to unlock the screen time passcode without losing your iPhone data or compromising its security.
It involves using FoneGeek iPhone Passcode Unlocker, which is great software for those who want to get rid of various locks on their iPhones. It does that by vanishing or altering the passcodes, including the screen time passcode.
You can use it to secretly remove or change the settings without requiring your old passcode. It's the best option when you can't remember your screen lock or any other password. Most importantly, it's able to unlock or reset your screen time passcode without your data and privacy at risk of getting damaged or compromised.
Here are the steps to bypass the passcode using FoneGeek iPhone Passcode Unlocker.
Download FoneGeek iPhone Passcode Unlocker, get it installed on your PC and launch it.
Click the 'Unlock Screen Time Passcode' option on the displayed main interface and then connect the iPhone to the PC with the help of a USB cable. Once connected, head to your phone and tap the 'Trust' button to trust this connection.
In case your device is using iOS 12 or a later version, then you'll see "Unlock Screen Time Passcode" on the screen. You'll have two more options here. The first is "Set Directly on the Device" and the second one is "Set Through Family Share". Select the option you prefer and then simply follow the provided instructions. From there, just click the Continue button and then the Next button, respectively to allow iPhone remove the Screen Time passcode. When it's done, you can create your new Screen Time passcode right from your iPhone.
If you're using iOS 11 or an earlier version, you'll instead see "Recover Restriction Passcode" on your computer screen. Click the 'Start' button and wait a few minutes for your data to load. After that, you must decrypt the iTunes backup. You can do that by entering your password or simply clicking the "Click here" option.
Now wait for a few minutes for the password recovery process to complete. Once it's done, your iPhone's current Screen Time passcode will appear on your computer screen. So, you can use it to easily unlock the Screen Time lock on your device.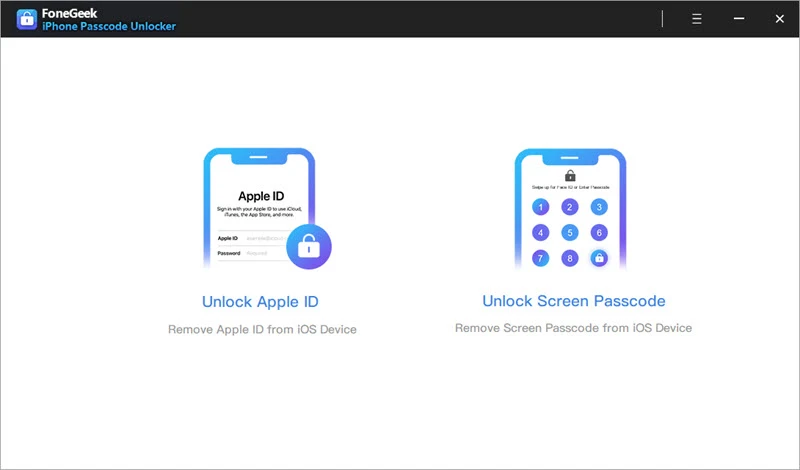 Reset Screen Time Passcode Using Apple ID
Here are the steps to reset iPhone's Screen Time passcode.
Tap on Settings and then tap Screen Time. Ensure your iPhone runs on iOS 13.4 version or above.
Tap the 'Change Screen Time Passcode' option twice and then tap on 'Forgot Passcode?'
Key in your Apple ID followed by the password. Ensure that the details are similar to what you used while setting up the Screen Time passcode.
Set up your new Screen Time passcode and re-enter it for confirmation. After that, press OK.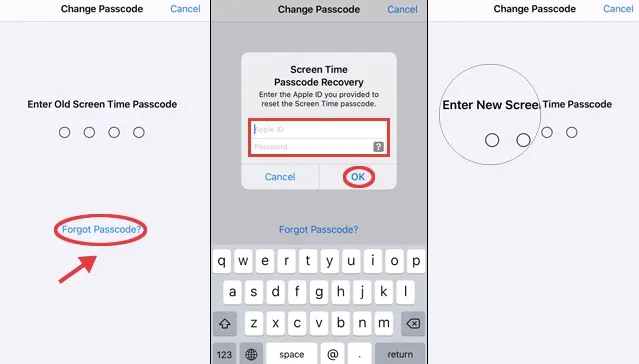 Reset Screen Time Passcode via iPhone Restore Option
Another way you can reset Screen Time passcode is by restoring your iPhone to factory settings. You will need to back up your data first before starting this process as everything will get deleted afterwards. Ensure you backup through iTunes because you'll have to revert to that back-up if you use this method. Follow these steps:
Ensure first you have your data backed up on iTunes.
Go to Settings on iPhone and tap your iCloud account name.
Tap "Find My" option and then tap "Find My iPhone".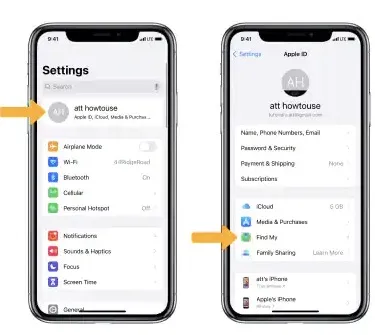 Turn off the "Find My iPhone" option and connect your phone to iTunes via a USB cable.
Click the "Restore iPhone" option. iTunes will then double-check if there's any recent backup.
Now once the firmware installation is complete, you'll be asked by iTunes to select a backup you want to restore from. So, choose the backup that you've just made beforehand.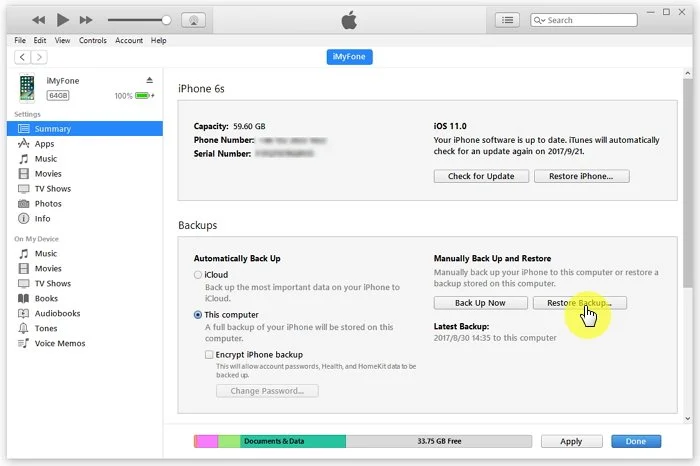 When the process is done, your Screen Time passcode will be reset, hence you can now access your applications without limit. You can also set up a new passcode, but ensure you write it down this round and keep it somewhere safe so that you can access and use it whenever it's needed.
Get Help from Apple Customer Support
If you have tried everything else without any success, then Apple customer support can help you. Here's how you can contact them.
Visit the support page via https://support.apple.com.
Head to the search bar and search for "Reset Screen Time Passcode" and see detailed answers related to your queries.
If the explanations given are not satisfactory, click on "Forgot Apple ID or Password" and proceed according to the instructions.
Lastly, download and install the Apple Support application and talk to the support team about the problem to have an expert help you solve it instantly.
Tips to Avoid the 10 Failed Screen Time Passcode Attempts
Here are some tips that you can follow to avoid 10 failed screen time passcode attempts.
Remember your password: This is probably the most important tip. By remembering your password, you can avoid all the frustrations and troubles of resetting or restoring passwords. You can be able to easily do this by saving your passcodes in certain hidden words right on your device.
Enable iTunes synchronization: Having you iPhone synchronized with iTunes is another tip that can really help you here. You will be able to easily reset or restore your iPhone passcodes if you mistakenly forget them. With this trick, you won't need to use any third-party tool to retrieve your passcode.
Reset the password immediately: If you have tried 2-3 times without success, don't wait to see what happens after 10 failed screen time passcode attempts. Use any of the methods we have shared above to reset the password so that you don't end up getting restricted for a long time.
Remember your Apple ID: The easiest way you can reset your passcode setting is using your Apple ID. You can use it to unlock your Screen Time passcode instantly without requiring any other tool or app. All you have to do is just to enter your Apple ID credentials and within seconds, your Screen Time passcode gets unlocked. The best part is that there's zero risk of data loss when using this method, plus all your device's settings will not change except for the Screen Time passcode.
Conclusion
What happens after 10 failed screen time passcode attempts is a dilemma you don't want to witness. If you, however, find yourself in that tricky position, the remedies above will help you get out of this situation and gain back access to your applications.
The best solution we would recommend is FoneGeek iPhone Passcode Unlocker. This third-party tool will effectively help you unlock or recover the passcode in no time and without any data loss. Try it out and you'll have access to your applications right away.