It is common for iPhone and iPad users to have a locked device. To get around the activation lock, you will need a reliable tool, and that is where Wootechy iSalvor comes in. Wootechy has proved to be successful in unlocking devices compared to other tools.
This article provides a comprehensive review of the Wootechy iSalvor. The review will tell you everything you need to know, including what it is, whether it is safe, its pros and cons, and most notably, a better alternative. Let's get started.
1. What is Wootechy iSalvor
Wootechy iSalvor is among the industry's best iCloud unlock software that ranks higher. The tool can help you activate locked iCloud and get back the locked iCloud activation display. Moreover, Wootechy can be used to remove screen lock, turn off your iPhone, and bypass activation.
Regardless of the model of your Apple device, the software can bypass the screen lock or iCloud in a few seconds. Its key features include;
Removes the iCloud activation lock without using a passcode or Apple ID.
If you forgot your screen password, it removes any screen lock. Rebooting the device also avoids the blockage that occurs when attempting to surpass it.
Turn off "Find my iPad" or "find my iPhone" without complications or lengthy or excessively technical procedures.
This tool is available for free download from the official site. It is a low-cost solution that can get you out of chaos.
2. Wootechy iSalvor Pros and Cons
Naturally, every tool has benefits and drawbacks. Similarly, iSalvor has advantages and disadvantages. We will be sincere and deal with reality in this Wootechy iSalvor review. Let us now examine these advantages and disadvantages:
Pros:
A quick and straightforward unlocking procedure.
It does not necessitate any prior technical knowledge.
Capable of performing three types of unlocking/bypassing instead of just one.
Customer support that is available 24 hours a day, seven days a week.
Cons:
Jailbreaking is required to unlocking your device.
You won't be able to factory reset your device once the process is finished.
Upon unlocking, you will be unable to use certain Apple ID features.
It is somewhat expensive.
In some countries, using a tool like this one may be illegal.
We assume that the drawbacks are a small sacrifice, given that you are in a terrible spot where you can use your device. But there's one more thing you should know.
Despite regular updates, Wootechy iSalvor is still not perfect because it does not assist all Apple product models. The most significant disadvantage is that some unlocking functionalities are currently unavailable for iOS 14 customers with iPhone 8, 8 Plus, and X.
3. Is iSalvor Secure to Use?
One of the most crucial factors to consider is the security of the program you are using. Most of the devices we install from unfamiliar websites contain viruses, adware, and bugs. Such viruses are capable of destroying your computer network by gaining access to all of your documents and files. Fortunately, Wootechy iSalvor has an official site where they ensure that you are installing 100% safe and protected software.
4. Is iSalvor Free?
iSalvor isn't available for free. It is somewhat expensive when compared to other tools in the industry. The tool costs roughly $39.95 per month, $49.95 per year, and $69.95 for a lifetime membership for 5 Ios devices. However, if you want to use it on an unlimited number of iOS devices, the price can go up to $399.95.
5. Best Alternative to Wootechy iSalvor
Numerous tools are available to help you bypass the Passcode Lock on your iOS device. However, you should always choose software that is secure, genuine, and reliable to use. FoneGeek iPhone Passcode Unlocker is our first option in this situation. It is one of the most outstanding and dependable software pieces you would ever have.
FoneGeek iPhone Passcode Unlocker, with its many attributes and functionality, is an excellent tool for iOS 17/16 and iPhone 15/14. The tool can disable the iPad, iPhone, and iPod device activation lock and bypass the iCloud activation lock without needing Apple ID.
Moreover, it can also disable Find My iPhone/iPad without requiring an Apple ID password. Remove Apple ID or FMI is now accessible on iPhone 15/14, and it works with Windows 7/8/8.1/10 and macOS 10.11-11.1. You can ensure that you use the tool correctly by following these steps:
To begin, simply download the FoneGeek iPhone Passcode Unlocker on Mac or PC. After installation, run the program and wait for the main interface to appear. Detach iCloud Activation Lock by clicking the 'Unlock Apple ID' button.
The use a USB cable to link your iDevice to your computer network. The software will automatically detect the device.
Once your device has been successfully connected, press the 'Start Unlock' icon to remove your iCloud passcode lock.
At this point, you should have successfully unlocked your iCloud account. To complete the procedure, simply click the 'Done' button.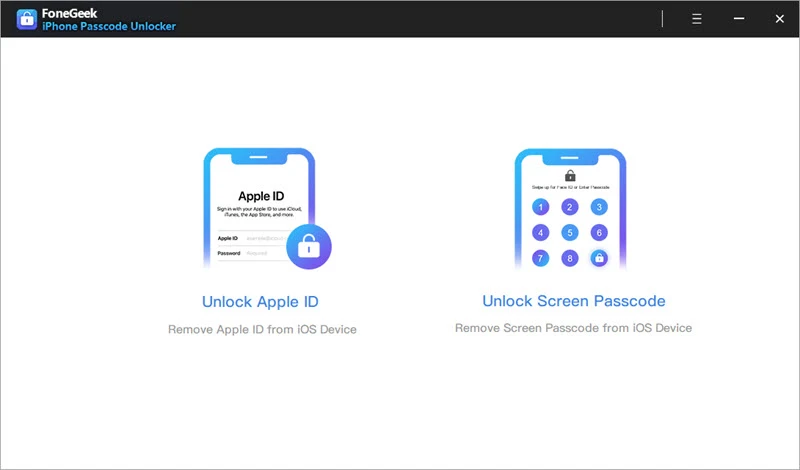 FoneGeek iPhone Passcode Unlocker VS Wootechy iSalvor
Both Wootechy iSalvor and FoneGeek iPhone Passcode Unlocker are excellent in their own right, but FoneGeek is clearly the superior option. Following that, we will present a comparison to help you make an informed decision.
| | |
| --- | --- |
| Wootechy iSalvor | FoneGeek iPhone Passcode Unlocker |
| High success rate. | The significantly higher success rate |
| It supports Windows and Mac | Windows and Mac |
| Compatible with iPhone 5s to X running on iOS 12.3 and the latest versions | Compatible with all iPhone models and iOS versions. |
| Their one-month package costs $39.95, which is exorbitant. | The price is significantly lower at $23.95, making it more affordable. |
Final Words
This article gives you an unbiased wootechy iSalvor review and covered everything you needed to know. It is undoubtedly an effective tool, but it may be a little pricey for those on a tight budget. We have also cited a better option for this device, FoneGeek iPhone Passcode Unlocker, which can quickly remove your passcode lock. We hope you find this Wootechy iSalvor review useful. If you have any questions, please leave them in the comments section