Recently, the latest iOS 14 has been releases to the public, and many users have already updated their iPhone version to enhance the experience. Apple has got much good reputation for the iOS 14 beta version. However, many small problems are still inevitable after the official version of iOS 14 is released.
According to incomplete statistics, there are 10 bugs during or after upgrade to iOS 14. Check all the bugs and fixes below.
1. iPhone Keeps Restarting in iOS 13
One of the most common issues on iOS 14 is that iPhone keeps 0restarting. And it is not a specific phenomenon. Most Apple users said that iPhone XS/XR/XS Max, iPhone 8/Plus, iPhone 7/Plus and other devices restart indefinitely, and the screen will sometimes even go black and stuck in loading status. If you are now suffering this problem, then try the solutions below:
Force reboot your iPhone or iPad. This is the most basic solutions to fix most iOS system issues on your devices.
Restore iOS system using iTunes. Before the restoring, remember to make a full backup of your iPhone or iPad data to prevent data loss.
Reset all settings. We did a test that this issue could be fixed by resetting all settings.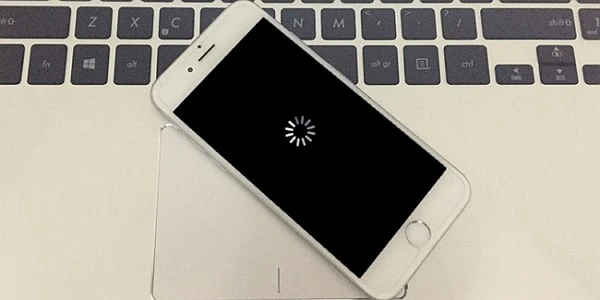 Your iPhone or iPad still keeps restart after that? Then read the article of how to fix issue of iPhone keeps restarting in iOS 14.
2. iOS 14 GPS Location Bug
According to Apple users' comments in Apple forum , their iPhone or iPad will not locate their current location after upgrading to iOS 13, or the location is not accurate. From the user's feedback, whether they are updating to iOS 14 via OTA or iTunes, their devices are encountering the GPS location bug.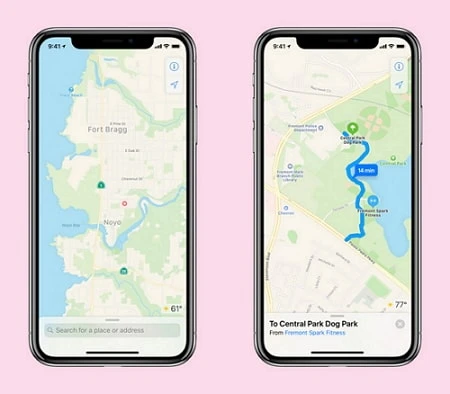 Don't worry, you can easily solve the 'gps not working on iOS 13' after reading the article of 'iPhone gps not working fix'.
3. Unable to Install iOS 14, an Error Occurred
There are mainly two reasons for the issue of 'unable to install iOS 14, an error occurred': one is the instability of the current WiFi network environment. So it is recommended to connect the iPhone to a stable WiFi network. The second reason is the storage space of the iOS device. We know that the data size of iOS 14 firmware is about 2G, so the remaining space of the iPhone storage should be at least 2GB or more. Otherwise, it cannot be installed successfully.
Therefore, if you encounter the iOS 14 installation issue during the upgrade process, you should check if this issue is caused by the above two reasons, so that you can have the correct solution to the problem.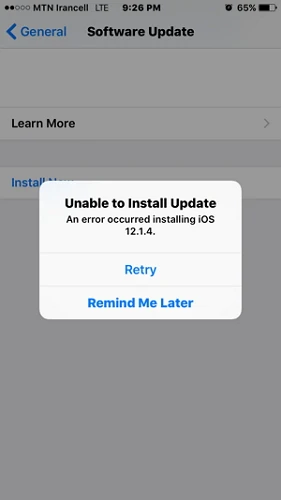 There are more solutions offered in this article of 'fix 'Unable to Install Update. An Error Occurred Installing iOS 13''.
4. iOS 13 Battery Drains Fast
As the number of users upgrading to the latest iOS 14, many of them have discovered the shortcomings of the new system version. That is the power consumption of the mobile phone is getting faster, especially for old iPhone models. Don't fret, you may be surprised by turning off the 2 features.
The first method is to turn off the screen time feature. This is a new feature after updating the iOS 14 system. However, after turning it off from settings, the battery life will obviously become much better.
In addition, we can also turn on the low battery mode from iPhone settings to improve the battery life. Once the low battery mode is turned on, many programs running in background will be limited, so the battery life will be improved in time.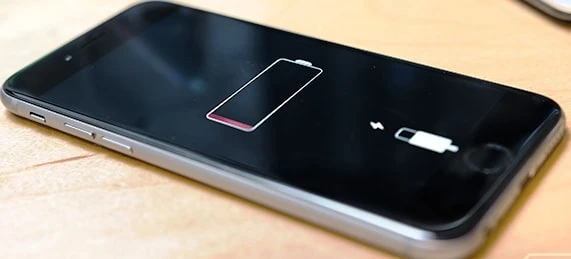 Still have this problem? Then keep looking through this article on how to fix 'iPhone Battery Draining Fast after 12 Update'.
5. iPhone Alarm Not Going Off on iOS 13
Nothing is worse than an important alarm clock, unfortunately, some iPhone users are currently experiencing an issue of iPhone alarm not going off or iPhone alarm not working on iOS 13. If you find that your alarm clock is not ringing at all, or if they ring at the wrong time, here are some simple solutions.
For those who are familiar with an iPhone, they will know the fact that the alarm clock will not ring after the iPhone is turned off, so you should not shut down the device after setting the alarm clock.
Some users may have set an alarm clock, but forgot to turn on the alarm clock before going to bed, causing the alarm clock not ringing the next morning. Thus you should enable the alarm afterwards.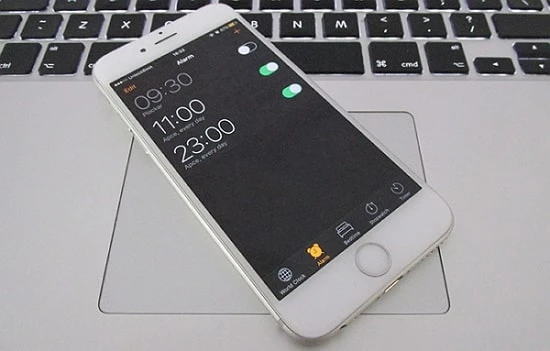 Read also:6 Ways to Fix iPhone Alarm Not Going Off in iOS 13/11.4
6. iPhone Cellular Data Not Working in iOS 14
We also found that some iPhone or iPad users left the comments in iPhone forum complaining that the cellular data was not woking on iOS 13. Just try the following methods to get this issue make cellular data work as usual.
Turn off and turn on Airplane mode from iPhone settings. After that, restart your iPhone and turn on cellular data.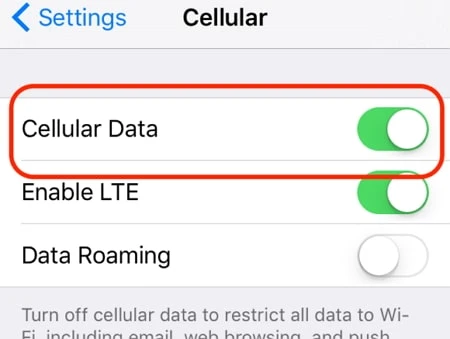 Read also: How to Fix Cellular Data Not Working on iPhone after iOS 11/12 Upgrade
7. iPhone Can't Connect to App Store
In general, There are two main situations for iPhone cannot connect to Apple store after iOS 14 upgrade.
a.Your network is not good, slowing down the connection speed to the App Store.
b. There is something wrong with Apple's App Store server.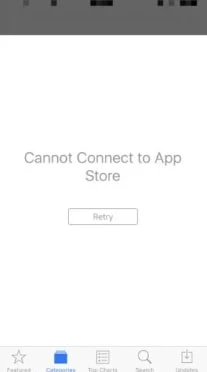 If you need more detailed solitons for deal with this program, then continue to reading the article of '8 Ways to Fix iPhone Cannot Connect to the App Store'.
8. iMessage Doesn't Delivered in iOS 13
Recently, many users have suddenly found that their iMessage could not be used after upgrading the iOS12 version. I, That is, iMessage doesn't say delivered. What is going on? How to solve this problem? The temporary solution is as follows:
Step 1. Go to iPhone Settings and turn off iMessage.
Step 2. Go to "Settings" and click "General".
Step 3. Select "Reset Network Settings".
Step 4. Go back to the message in "Settings" and turn on iMessage.
If turning off and turning on iMessage could not fix the iMessage issue, then check other 6 tips in the article of 'Why iMessage Doesn't Say Delivered? 6 Tips Fix It'.
9. iPhone Personal Hotspot Not Working in iOS 14
You can share your iPhone's cellular data by turning on your personal hotspot. If you have a problem on the personal hotpot, you can try this tutorial to solve it.
Turn on personal hotspot: Go to [Settings] > [Cellular Data], tap "Personal Hotspot" to turn it on.
Reset Network Settings: If it is not working, then go to [Settings] > [General] > [Reset] and tap "Restore Network Settings".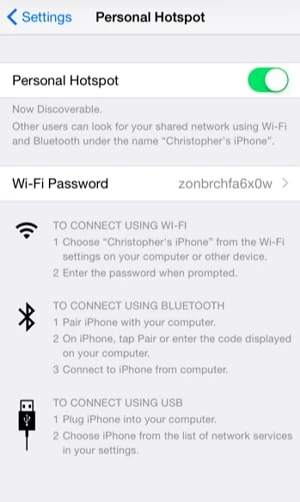 10. 3d Touch Not Working
There are also some issues with 3d-touch after iOS 14 update. Many users are looking for the solutions to fix this 3d-touch problem. Generally, simply restart your iPhone could be useful to fix it.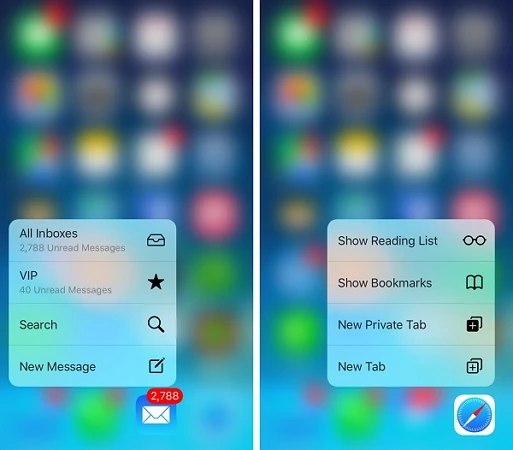 Joan J. Mims is interested in researching all tips about iPhone, iPad and Android. He loves to share useful ideas with all users.

Home
>
iPhone Issues
>10 Most Common iOS 14 Problems and How to Fix Them