The Activation Lock on your iPhone is intended to keep the personal data you have on your device safe by preventing others from accessing it. This feature is enabled automatically when you turn on "Find My iPhone" on the device.
But what happens when you forget the Apple ID or password? In this case, you need an iCloud unlock tool that can help you bypass this Activation lock and regain access to your iPhone.
One of the most popular tools to use is iCloud Unlock Deluxe and in this article, we are going to look at this tool in more details including its advantages and disadvantages. Also, we'd like to share with you a better alternative to help you remove iCloud Activation Lock from your iPhone or iPad.
Part 1. What is iCloud Unlock Deluxe?
iCloud Unlock Deluxe is one of the best reliable programs online that can be used to bypass the iCloud Lock, also known as Activation Lock. It is developed by Coronation Software, aim to unlock iCloud locked iPhone in just a few simple steps. It is completely free to use, you can easily remove iCloud account from iPhone or iPad without having to spend a single cent.
Pros:
It can unlock the iCloud account on all iPhone, iPad and iPod models using the IMEI.
It can also unlock the device using USB connection.
Cons:
You can only find this tool on one blog.
The process may fail as there is no 100% guarantee that it will work.
Your personal data may be at risk when you use this tool.
The support takes a long time to reply.
Part 2. Does iCloud Unlock Deluxe Work?
YES, it is working. However, they don't guarantee the 100% success rate. We have used iPhone 6 (iOS 11.3) and iPhone X (iOS 12.4) to test this software. However, none of the devices get unlocked.
It doesn't mean that iCloud Unlock Deluxe is 100% useless. If you device is not iPhone 6 (iOS 11.3) or iPhone X (iOS 12.4), you can still have a try.
Part 3. How to Download iCloud Unlock Deluxe
Like we mentioned before, it may be difficult to access and download the official version of iCloud Unlock Deluxe since it is only available on a single blog and nowhere else. But even if you can access it, there are several things you must do before you can use it. These include the following:
You may be required to complete a very long survey before you can gain access to this program and in many cases, you won't get access even if you finish the survey.
Once the survey is complete, you will still need to pay before you can access iCloud Unlock Deluxe. And there are some users who say they still didn't get access even after paying.
Update:
Our users have sent their feedback that when they receive the download link, iCloud Unlock Deluxe cannot work as expected. So we will not offer the download link now.
If you are finding a service to remove iCloud Activation Lock, you can use the best alternative to this program.
Part 4. How to Remove iCloud Account with iCloud Unlock Deluxe
Once you download iCloud Unlock Deluxe, right-click on it and then select "Run as Administrator" to install the program on your computer. After successful installation, follow these steps to use the tool:
Step 1: Open the program and connect your iPhone or iPad to the computer using USB cable, then click on "Connect via USB".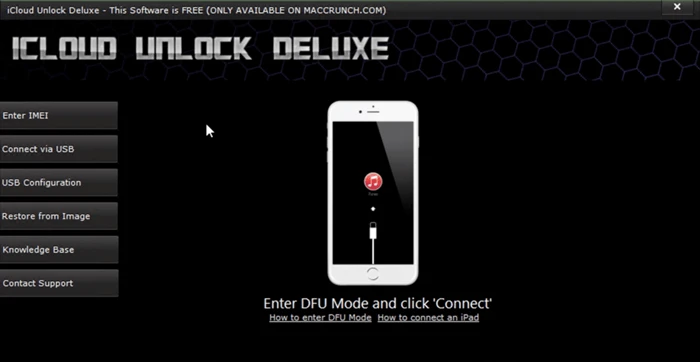 Step 2: The program will restart the device immediately and use a custom bootloader to gain full access to the device to begin the unlock process.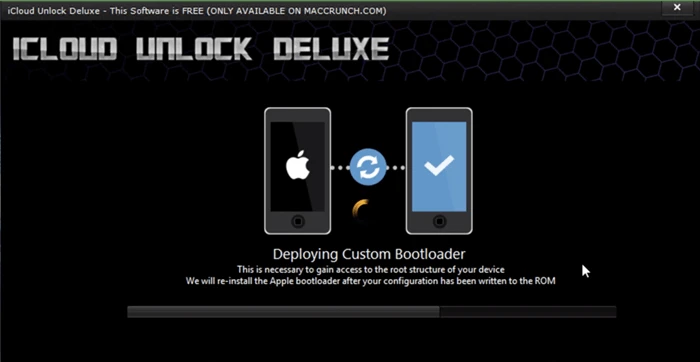 Step 3: When the program displays information about the device, check the box to confirm the information is correct before clicking "Continue with Unlock Procedure".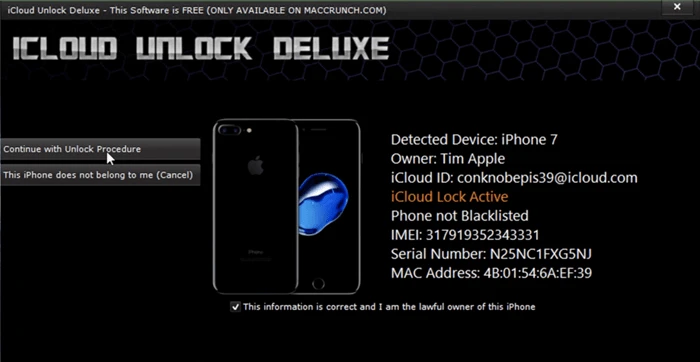 Step 4: Here you will view the options like Allocate new IMEI, Renew IMSI to match IMEI, Refresh Serial Number, Block Apple ID Verification Servers. Select one of the options, depending on what you need and the device you are trying to unlock, then the program will start the process immediately.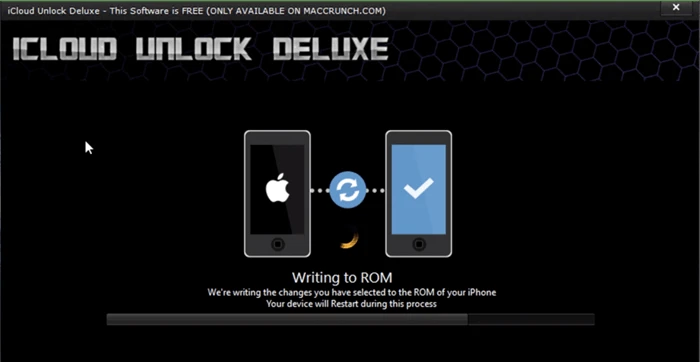 Your iPhone may restart several times during this process. It is important to keep it connected until the process is complete.
Part 5. FAQs about iCloud Unlock Deluxe
1. Is it possible to download iCloud Unlock Deluxe from other websites?
If you have done the in-depth investigation about the downloading of iCloud Unlock Deluxe, you may know that almost all websites can not offer the installation file to you.
These websites always ask you to follow their YouTube channel. After the subscription, they will force you to install endless of malware.
2. Could you please send me the iCloud Unlock deluxe file?
Actually, we have offered the download file to ten thousand users before. But most of them complained that the program has failed to unlock their devices.
Part 6. Best Alternative to iCloud Unlock Deluxe
As you can see, using iCloud Unlock Deluxe to remove iCloud lock can be a little bit tricky. If you would like a program that will not make you jump through too many hoops to access it and make the process of bypassing Activation lock on iPhone much easier, you should consider FoneGeek iPhone Passcode Unlocker. Using it, you can bypass iCloud Activation Lock in just a few minutes.
Here are the main features of FoneGeek iPhone Passcode Unlocker:
It can easily remove an Apple ID/iCloud account from any iPhone or iPad even if you don't know the password.
It can be used to bypass all types of screen locks on the device including 4-digit/6-digit passcode, Touch ID and Face ID.
It includes a free trial version, you can check if your iOS device is supported before buying the full version.
It has a very simple to use interface, making it the ideal solution even if you have little technical knowledge.
It is compatible with all iPhone and iPad models and all iOS versions, including iOS 16/15 and iPhone 14/13/12.
Here are the steps to remove iCloud lock from your iPhone or iPad:
To bypass the iCloud Activation Lock, download and install FoneGeek iPhone Unlocker on to your computer, then follow these simple steps.
Step 1: Open the program on your computer and on the main interface, click "Unlock Apple ID".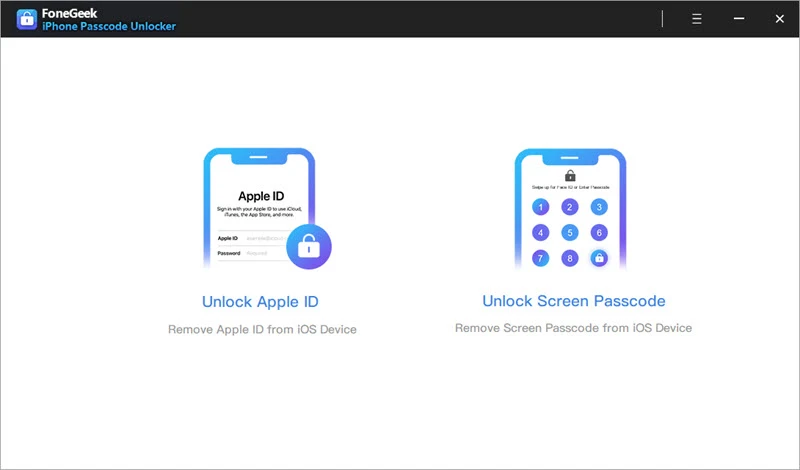 Step 2: Using a USB cable to connect your device to the computer and unlock it. You may also need to "Trust this Computer" before the program can detect the device.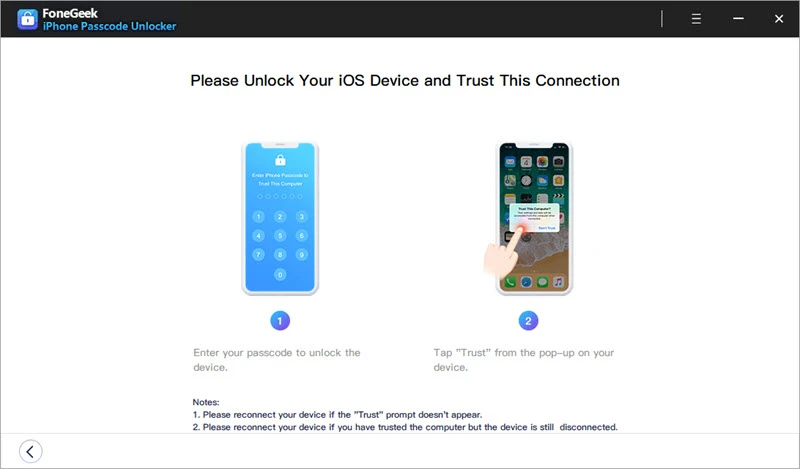 Step 3: As soon as the device is detected, click "Start Unlock" and the program will begin unlocking the iCloud account and Apple ID associated with the device.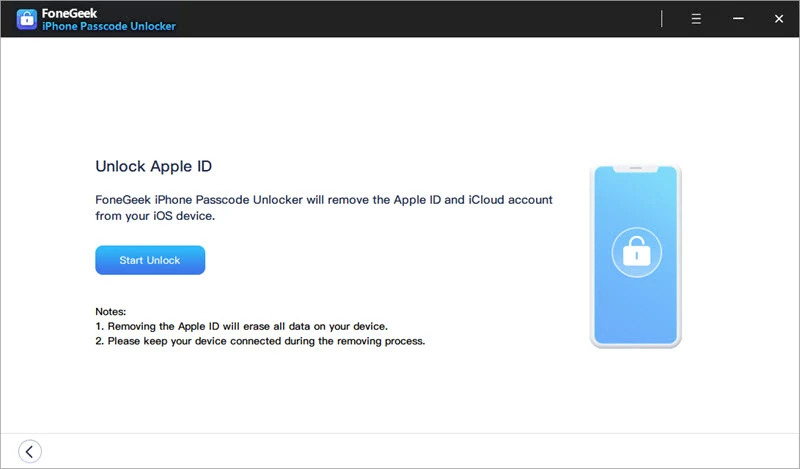 Step 4: If "Find My iPhone" is disabled, the program will unlock the iCloud lock immediately without any further steps.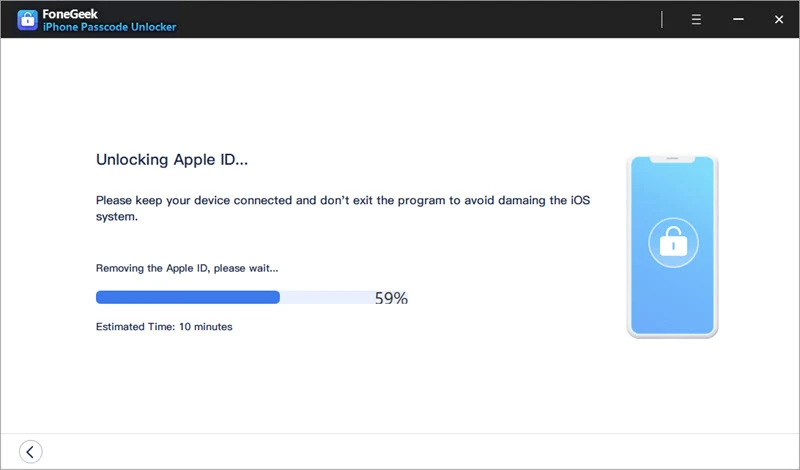 The whole process takes just a few minutes, please keep your iPhone or iPad connected to the computer until the process is complete. Once the device has been unlocked, you can set it up again and sign into your own iCloud account to enjoy all features and services.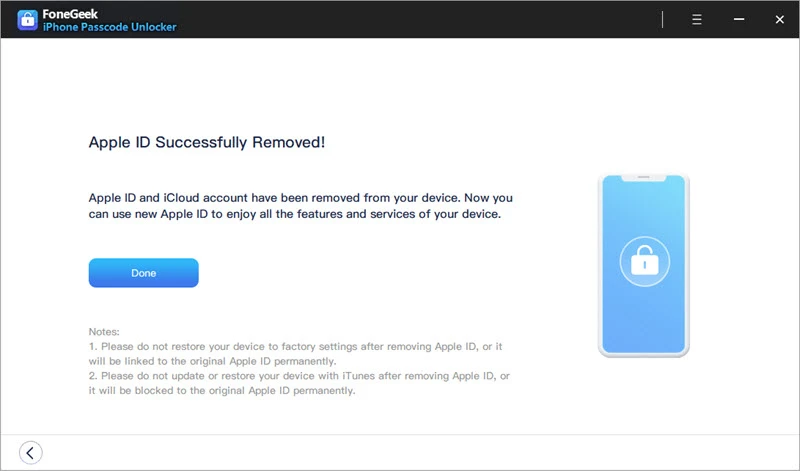 Comparison between iCloud Unlock Deluxe and FoneGeek
Security: When you install iCloud Deluxe, some unknown apps will also be installed on your computer, data leakage is quite bothersome due to the risk of malware installation. FoneGeek guarantees that it doesn't have this kind of issues. It is 100% secure to install FoneGeek software on your computer.
Reliability: Another factor to be considered when getting a tool to bypass the iCloud lock is the reliability. Since there is no official website to download iCloud Deluxe, we don't think it a reliable tool. If you choose FoneGeek, you will find that you can download it on a stunning website and you can view many positive reviews about their software.
Final Words
Activation Lock for iPhone or iPad is very important but you can lose the Apple ID or the password associated with the device, therefore you won't be able to access the device. In this case, iCloud Unlock tools like iCloud Unlock Deluxe can be very useful, but these can often be impossible to access and many online solutions may take days to unlock the device. If you are in a situation where you need to unlock the device very quickly, we recommend using FoneGeek iPhone Passcode Unlocker. The process is simple and more effective than the problematic iCloud Unlock Deluxe.