As a stylish high-tech electronic product, iPad has already become an essential interactive tool in people's daily life. People usually set the passcode to protect their privacy on iPad. For parents, they will also lock the iPad to control the time their children use the iPad to avoid them from indulging in iPad games. However, the children always think that they can start playing games by simply typing a few numbers on the iPad screen. These devices will automatically lock and temporarily disable after the wrong password is entered for 6 times. Should you encounter the same problem, then this article will help you gain access to your iPad again. Take your time to know how to unlock iPad passcode without iTunes.
1. Unlock iPad without iTunes Using Siri
If you have already enabled Siri on your locked iPad, you can use this trick to unlock your disabled iPad without knowing the password.
Note: Siri should be enabled first before starting to unlock iPad. And this way will not work without internet connection.
Step 1. Keep holding the Home button to activate Siri on your iPad.
Step 2. When it is activated, you just need to say "Hey Siri what time is it?"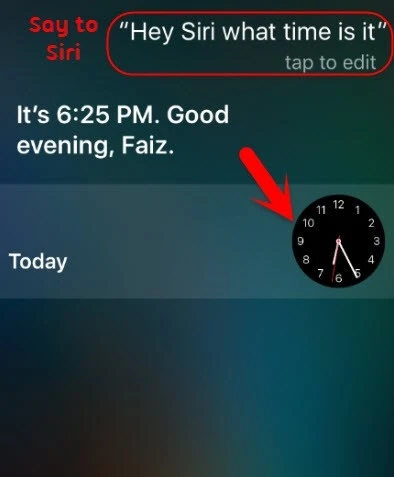 Step 3. Siri will tell you the date and time as well as showing you the clock on the home screen.
Step 4. If you cannot open the clock via Siri, you can then click on Control Center to find and open Clock.
Step 5. The World Clock will pop up. Then hit the "+" icon.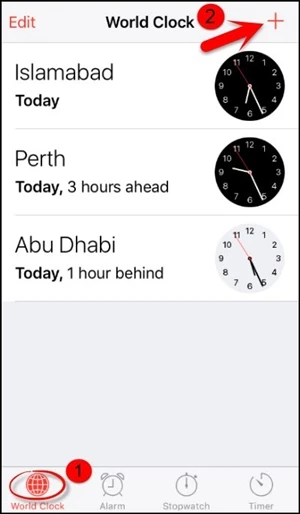 Step 6. Enter any letters and keep pressing the letters, then click Select All > Share.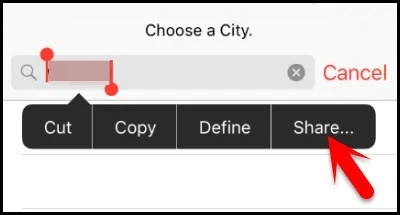 Step 7. Select Message or Mail app on the pop up interface.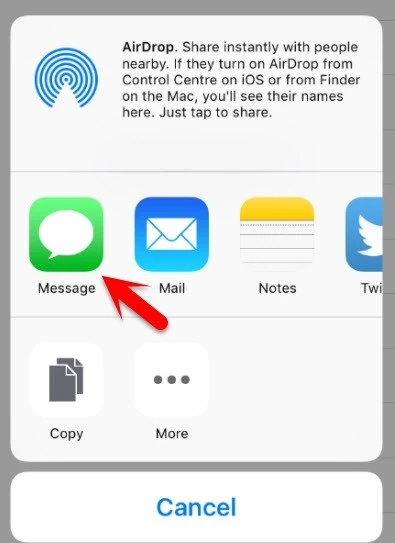 Step 8. Enter random letters in the space box and click on "Return".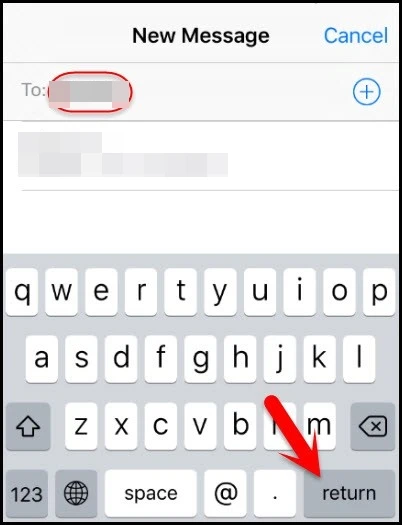 Step 9. Select "Create New Contact" on the next screen and tap on "Add Photo" to choose photo from the photo library.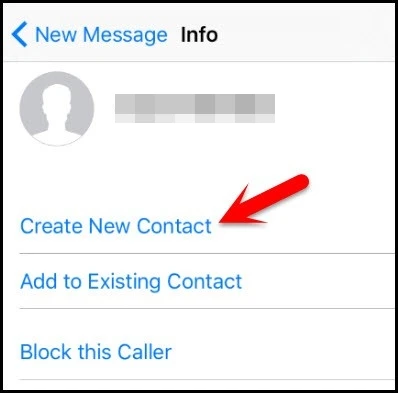 Step 10. When you are back to the home screen, you will notice that the iPad has been unlocked.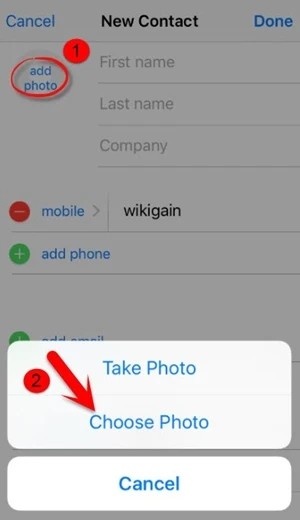 2. Unlock iPad without iTunes via a 3rd-Party Tool
You are also not alone when you failed to unlocked your iPad via Siri. After all, no one can guarantee that they always enabled Siri. In such a situation, FoneGeek iPhone Passcode Unlocker will be your best solution.
Key Features of FoneGeek iPhone Passcode Unlocker:
Remove screen passcode for your disabled and locked iPad, iPhone and iPod Touch.
Besides 4-digit/6-digit passcode, Face ID/Touch ID could able be removed.
Remove iCloud account on all activated iOS devices without inputting the password.
Fix all iOS system issues that you may enchanter on your iOS devices, including iPhone screen not working, iPhone is disabled connected to iTunes, etc.
Fully works with all old and new iOS versions and iOS devices, including iOS 13 to iOS 12.
How to Unlock Disabled iPad with This 3rd-Party Unlock Program
Step 1. Download and install the unlocking tool on your Windows or Mac computer. Open the program and then select "Unlock Screen Passcode".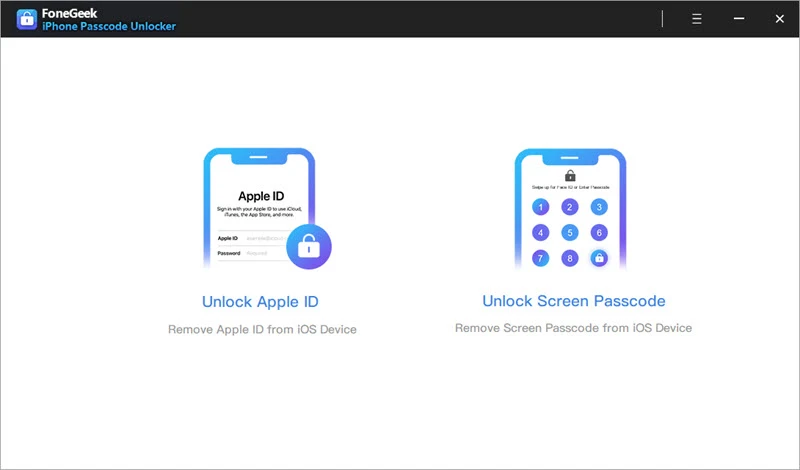 Step 2. Connect the locked iPad to the computer and put the iPad into DFU mode if the iPad is not recognized.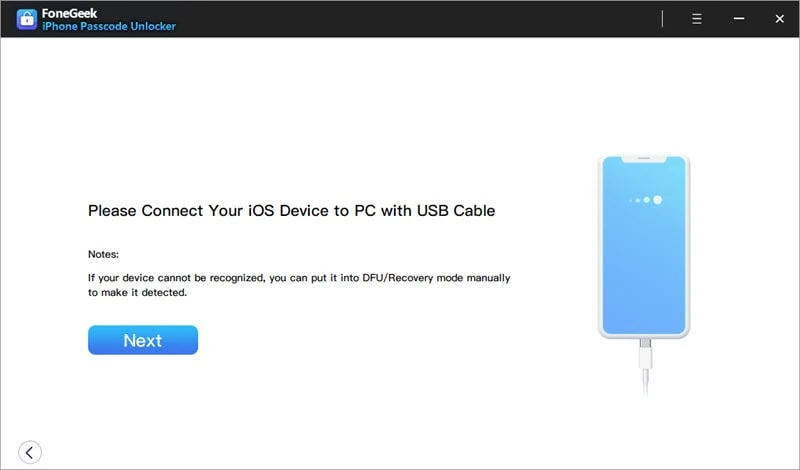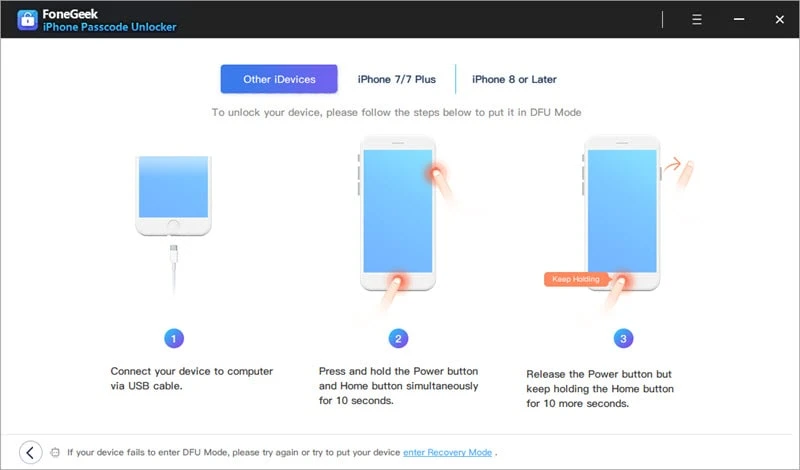 Step 3. Your iPad will be detected after it has entered the DFU mode. You now need to click on "Download" icon to install the latest firmware package to the disabled iPad.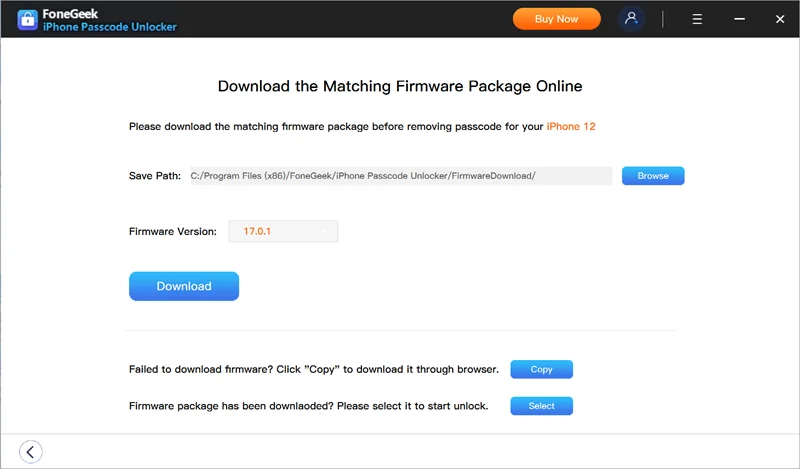 Step 4. Then click on "Start Unlock" and your iPad will get unlocked after the unlocking process.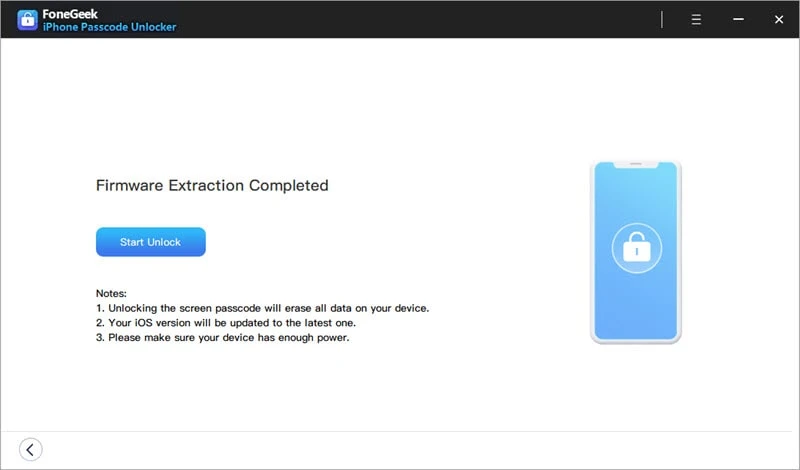 3. Unlock iPad without iTunes via iCloud
iCloud can be used to unlock your iPad without installing iTunes on your computer.
Note: The premise of using this method is that the "Find My iPad" feature has already been enabled on your iPad. You should also note that everything on iPad will be erased.
Open and log in to iCloud (www.icloud.com) on your laptop or iPhone that you have access to.

Select "Find My iPad".

When the iCloud remote connects to the iOS device, it will display its location on the map, then click on "Erase iPad" in the upper right corner.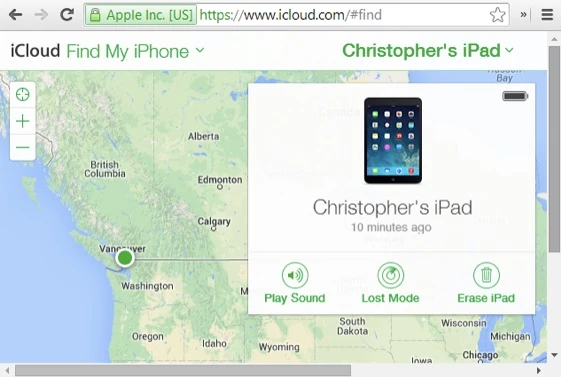 4. How to Unlock iPad with iTunes
Restore iPad system using iTunes is also an available solution to unlock an iPad. Here are the steps:
Step 1. First you need a computer that can be connected to the Internet, and you need to install iTunes on your computer.
Step 2. Then press and hold the Power button to turn off the iPad.
Step 3. Then connect your iPad to your computer and open the iTunes.
Step 4. Next, following the steps below to get the iPad into recovery mode:
Press the power button to turn on the device, the Apple logo will appear on the screen, do not release the power button;
Then press and hold the Home button until the screen is black.
Release the Power button when the iPad screen goes black, and continue to hold the Home button until iTunes detects an iPad in recovery mode.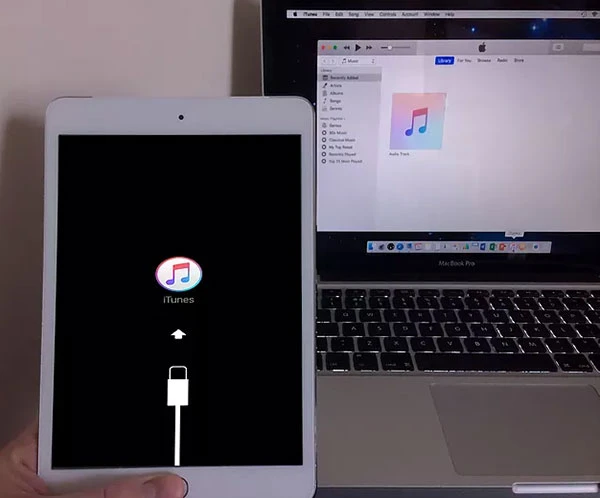 Note: You may not successfully put iPad into recovery mode for the first operation. Try a few more times.
Step 5. Then click the "Restore iPad" button and tap on the "Restore and Update" button in the pop-up window.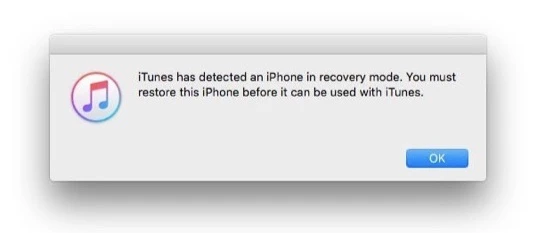 You will then see that iTunes is currently downloading the firmware system to restore the iPad from the Apple Update Server. After the download is complete, it will automatically restore your iPad system.
When the iPad system is restored, follow the step-by-step guide on the home screen to activate the device.
Conclusion
You must have learned how to unlock iPad without iTunes in this article. If you have forgotten the iPad passcode, FoneGeek iPhone Passcode Unlocker cab be your first choice. As you can see in part 2, it is user friendly to use if you are having this sort of problem. And we wish that this problem could be settled with the methods in this article.

Tuesday on May 28, 2019, 21:41:34 GMT / Post By Fay J. Melton to Unlock iPhone
Fay J. Melton has explored the area of technology and software for more than 5 years and he is enthusiastic about helping users solve various technology issues.

Home
>
Unlock iPhone
>3 Ways to Unlock iPad without iTunes - iOS 13 Supported