When you buy a second-hand iPhone, you're likely to find it still has the activation lock. In such a scenario, you'll need a tool like XTools to bypass the iCloud activation lock so as to access your device. XTools is certainly one good tool that can help unlock your iPhone when you're unable to remember your device passcode.
In this post, we'll share our comprehensive review of this XTools iCloud unlock software. We'll tell you if it really works, how to use it, where to get it, and other details like its pros and cons. Most importantly, you'll also learn the best alternative that you can consider too. Let's first, though, know what this XTools actually is.
What is XTools iCloud Unlock Software?
Basically, XTools iCloud unlock is a computer program that's designed to unlock an iOS device that's iCloud locked. It's advertised as the ideal tool for unlocking second-hand devices that have not yet been disconnected from the original owner's iCloud account - or have the iCloud lock enabled.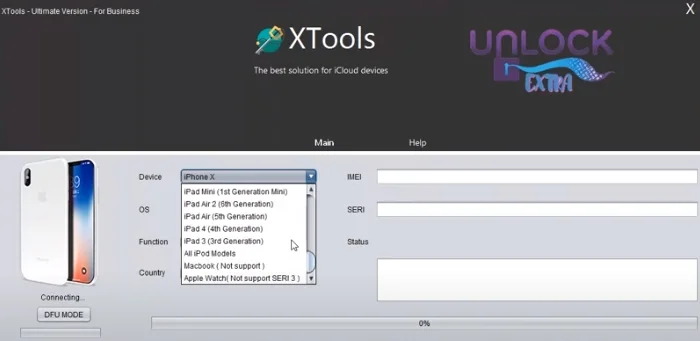 Various XTools promotional websites claim that the program is able to unlock all kinds of iPhone models even iPhone 12, as well as all the iPad models - even iPad Pro. XTool as well supports all iOS versions from the iOS 7 version to iOS 14.2.
Does XTools Really Work?
Well, it's not easy to say. Before installing any application on their computer, every user is usually concerned about whether it's going to work or not. There are some users that indeed reported that the XTools iCloud unlock ultimate software does work fine. However, some claimed that they were not able to unlock their device with this tool. They as well noted that it uses the IMEI of the device hence putting the user privacy at risk.
Is XTools Free to Use?
Actually not. In order to enjoy and use such services, you'll need to pay for them. Moreover, you have to be vigilant about payment safety because the official after-sale service seems not available for this tool. Your purchase is basically a game of chance.
Where to Download XTools iCloud?
XTools iCloud unlock ultimate tool is a trickier software to find because there's no official website where you can get it. To download it, you'll have to look for a link on various websites which is risky as it exposes you to malware and viruses because not all websites you visit is trustworthy. The easiest way to find the XTools download link is by using numerous download managers that only allow you to install the app after registering.
How to Use XTools iCloud Unlock Ultimate
While XTools download is a lot trickier, using the tool itself is pretty easy. You only need to follow these simple steps.
Once you have the XTools downloaded on your computer, install the program, and then launch it. Using the ID and also the password that you received during downloading of the program, sign in to XTools.
Choose your device's model, the iOS version it's running, your country, and then enter the device's IMEI and serial numbers too.
With a USB cable, get the computer and your iPhone connected.
Select "DFU mode" and hit the "Start" button to allow XTools to start unlocking your device. Once the process gets done, your device should be unlocked.
We actually don't recommend using XTools. We didn't test it, but we found it on various scam lists. What many users complained about it is that they were asked to pay more than $80 for the tool yet their devices never got unlocked.
Pros & Cons of XTools
The XTools iCloud unlock ultimate like many other computer programs does have its benefits and its fair share of drawbacks.
XTool Pros
Able to bypass or overcome the iCloud activation lock.
The process can be performed remotely.
XTool Cons
Has a fairly low success rate hence you're not quite certain if it will work.
Requires your IMEI number which puts your privacy at risk and makes your device likely to get black-listed.
The safety of your data is not really guaranteed due to the possibility of malware and virus during the downloading and unlocking process.
There's no customer service offered to ensure your legal rights are protected.
Best Alternative to iCloud XTools
It's uncertain whether XTools iCloud unlock ultimate can unlock your iDevice. However, with the Tenorshare 4MeKey, you can be 100% guaranteed that your device will be unlocked. It's the best solution for second-hand iCloud activation lock iPhones. We highly recommend it because it's safe, easy to install, and very easy to use too. With it, you can unlock your iPhone in no time.
Main features of Tenorshare 4MeKey
It takes a few simple steps to get rid of the iCloud activation lock without Apple ID and passcode.
After unlocking the device, you get to access all features except for iCloud, calls, and cellular.
Log out of the device's iCloud account without the password.
Remove other types of passcode from the device such as 4-digit code, 6-digit code, Touch ID, and Face ID.
Easy to use to unlock any iOS device. No tech expertise is required.
How to remove/bypass iCloud activation lock without using Apple ID and password:
Open the Tenorshare 4MeKey program once you have it installed onto your computer.
Click on the "Start to Move" button from the main window. Use a USB cable to get the computer and iPhone connected.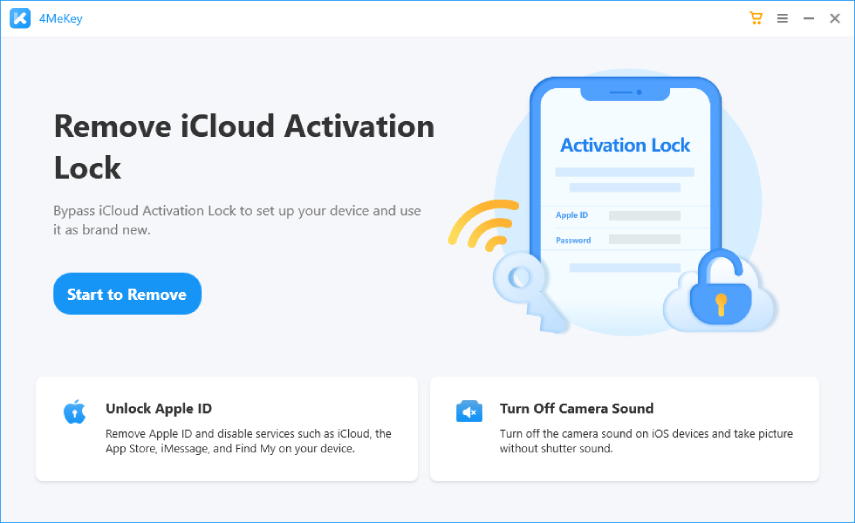 To unlock your device, 4MeKey will need to jailbreak it. It will first automatically download the required jailbreak package. After the download is done, hit the "Start" button.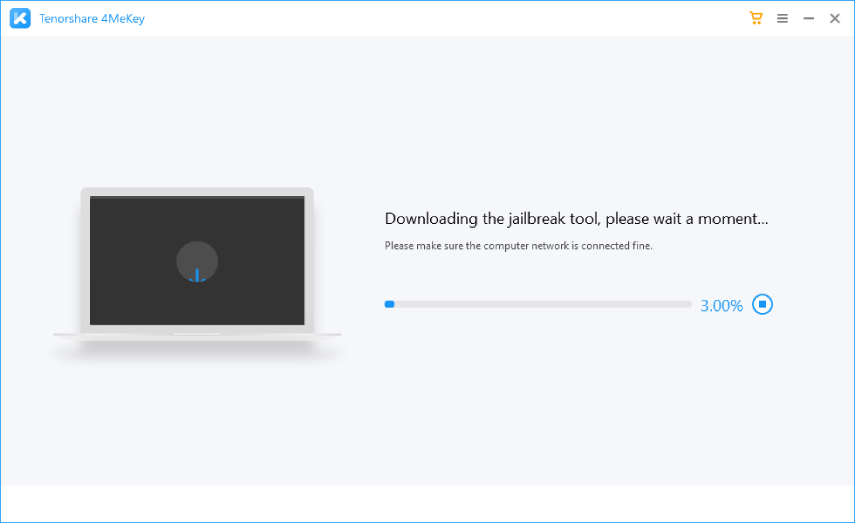 Once the jailbreak process is done, click the "Remove" button and allow 4MeKey to remove the iCloud activation lock. When it finishes, you'll be able to now access your device including all its apps and features.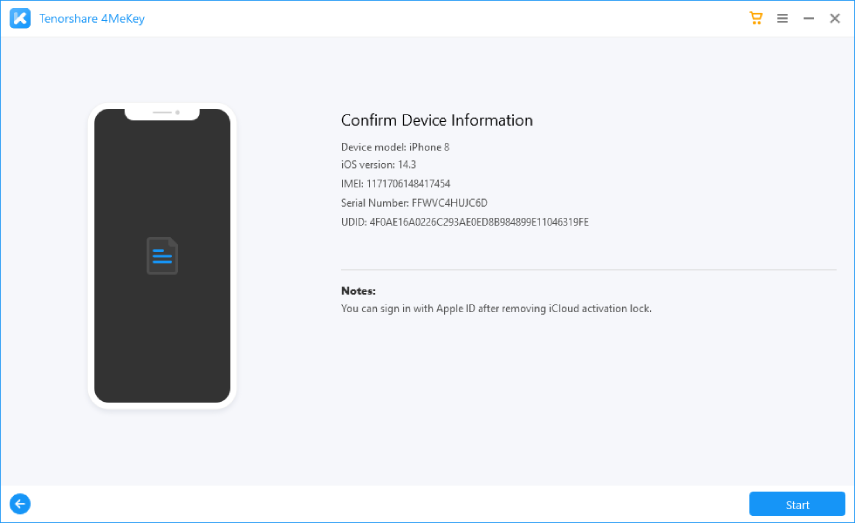 Conclusion
Obviously, XTools is able to unlock an iPhone with an iCloud activation lock. However, it's not quite reliable due to its relatively low success rate, plus it's tricky to find and puts your privacy and device at risk as it's not really safe to use. The option we would highly recommend instead is the Tenorshare 4MeKey.
This tool is very safe, easy to install, and also very easy to use. Most importantly, it's very effective (with a 100% success rate) when it comes to unlocking iCloud activation locked iPhones. It supports all iPhone models (5s to iPhone 12) and can work with up to iOS 17 and above versions. So, download it and unlock your device easily and quickly.